Are you ready for a before and after project? Consider this: Winter is approaching, and cold weather has already become an everyday thing. Luckily, we still have beautiful sunshine. The combination of sun and glistening snow might sound like a dream, giving you a reason to keep your windows bare for the view. But, the sun is actually damaging, and your environment will suffer. Take a look at this before and after to see how you can transform your entire environment and still enjoy your view.
Before: Overflowing Light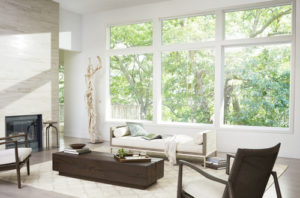 This room is gorgeous. The furniture is perfectly placed and the layout is inviting. Who wouldn't want to spend time here reading a book or laughing with friends? You might have a room just like this in your home, one that's ideal for relaxing and spending quality time, but you can't enjoy it because of bare windows. If this sounds right, you might need a before and after transformation–just like this room needs. It looks beautiful, but take a moment to picture yourself here. The glare is annoying, the UV rays are causing damage to the furniture, and not to mention the chilly draft seeping through the windows. Looks can be deceiving, and although this room looks magazine-ready, the actual environment is uncomfortable. We have a solution.
After: A Balanced Environment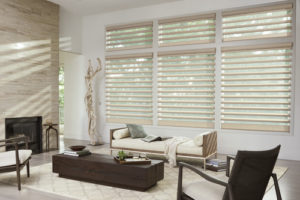 Doesn't this look like a completely new space? This before and after transition required just one simple fix.  Aside from the same furniture, the room is now revamped with gorgeous window treatments that have completely changed the look and feel. These homeowners chose Pirouette shades, which are a wonderful option if your room needs privacy and light control. With the sheer backing, the incoming light is diffused, illuminating the room in a welcoming glow. No more frustrating glare, damaged furniture, or uncomfortable temperatures. A before and after miracle!
Before and After: Transform Your Space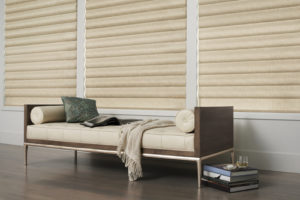 Don't all of the benefits of this project sound great? If you're living with bare windows, you deserve a transformation of your own–one that will turn your uncomfortable room into a space you never want to leave. Without the right window treatments, you're left with overwhelming light and no privacy; your furniture can be damaged, and the room goes unused. If you need a before and after miracle, we're here to help. Contact our team at Rocky Mountain Shutters and Shades today to get started.