PRIVACY / TOP-DOWN/BOTTOM-UP SOLUTIONS
Want to Add Daylighting, While Maintaining Privacy?
Invite Natural Light
Covered Windows for Privacy
Energy Saving Design
Are you searching for ways to bring in natural light, while staying comfortable in your own Denver area home? Top down bottom up shades make it all possible. Bring in glowing light across the ceiling for the ideal amount of daylighting. At the same time, you'll see sky views while maintaining privacy at the street level. Top down shades let you place your shades right where you need them to keep the majority of the sun and heat out, while natural light enters and spreads throughout the room.
See more details about this favorite feature with this article.
Available product solutions
Daylighting
Covered windows in a bright space. Does that sound like a dream? It's the beauty of top down shades. Light streams across the ceiling, as your window coverings are lowered just slightly. Create an energy boosting, mood-enhancing atmosphere without direct light or harsh glare.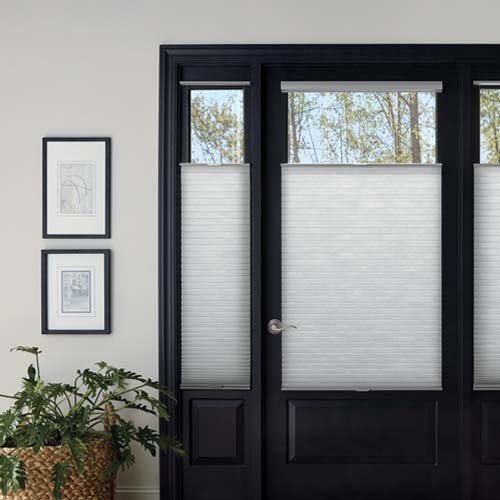 Privacy
Street-level windows? Neighbors with a view into your home? Top down shades can help. Even if you live in the middle of the woods, don't you just feel like closing off your home to the outside sometimes? The only problem is the cave-like vibe it creates. Now you can lower from the top, just enough to get mountaintop views and lovely light while enjoying privacy.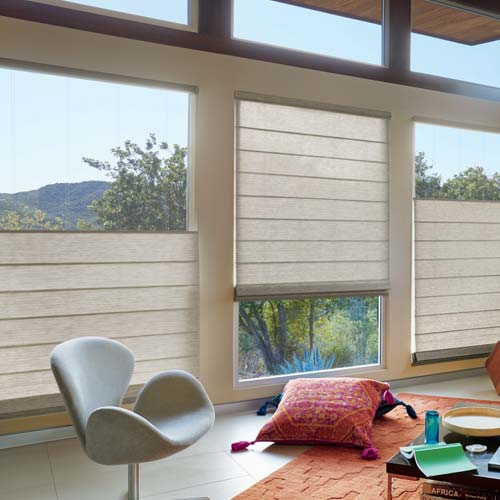 Custom Adjustments
Each and every window in your home might need something different, even windows in the same room. With top down shades, you'll experience a custom atmosphere that meets all the individual needs of the spaces and family members who call it home. Lower from the top, raise from the bottom, or both.
Looking for other solutions?