Provenance® Woven Wood Shades

A Contemporary Favorite
Woven Textures
Varying Color Schemes
Top Down Available
Dual Shade Option for Energy Efficiency
Full of contemporary beauty, our Woven Wood Shades were created using the natural fibers and elements of grasses, woods, reeds and bamboo. Set your home apart with the unique look of these woven shades. Available in a range of light control options, from soft filtered light, to room darkening. Highly customizable, not only will woven shades highlight the design of your home, they'll enhance the atmosphere. The top down feature brings light across the ceiling while privacy is protected. Motorized shades adjust at a tap. Beauty and function go hand-in-hand.
~ NEW ~ Find out more about the latest innovation in woven wood shades the Duolite® dual shade system. This exciting new feature adds comfort and savings with a secondary energy efficient cellular shade.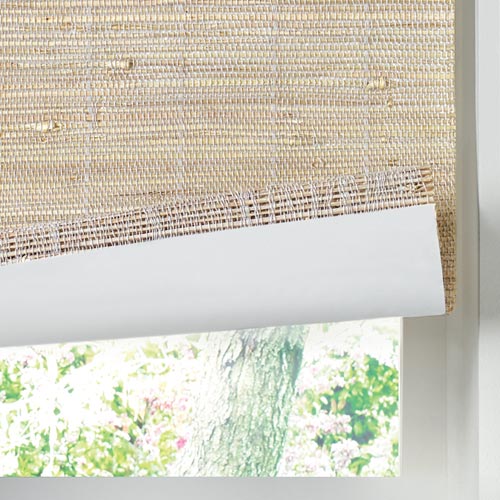 Optional Liner
The beauty of dappled light adding a glowing look to your home seems lovely. However, there are times of day and certain rooms–or even specific windows–where you'd like a bit more light control. In those situations, you can choose an optional liner for your woven shades.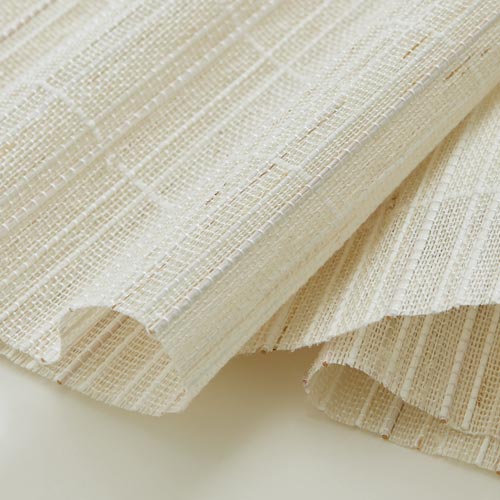 Variety of Fabric
Earthy materials, organic textures, artistic dimension. This is what you'll notice most about the materials featured in the woven woods collection. Created with wood, grasses, bamboo and reeds, the colors and textures heighten the design of your space and offer light control and privacy at the window.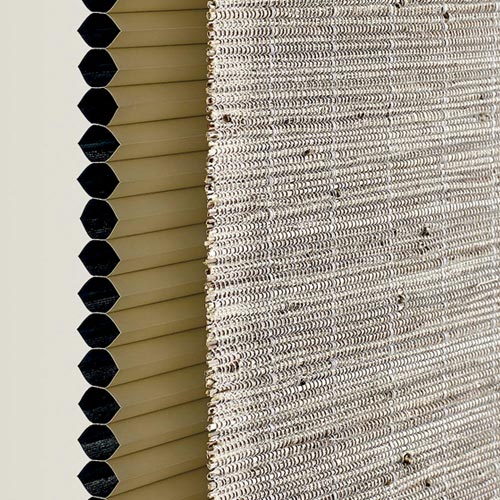 Optional Dual Honeycomb Shade
It's an exciting option–now available for woven shades. Pairing the beauty of a front woven shade, you can increase the energy efficiency of your home with a secondary cellular shade. This honeycomb shade operates independently of the front shade, allowing it to be used when necessary to block light and heat.