While many people may think of window coverings as just a way to hide what's inside the home, the truth is that these treatments can serve various purposes for a space. If you want to showcase a stunning view while controlling the amount of sunlight that enters a room, there are many options available to suit your needs. If you're in the market for new window coverings, we've curated a list of the top 5 best window shades to help you make your decision! 
#1 Silhouette 
Number one on our list is the Silhouette Shades. They create a dynamic and stylish atmosphere in every room they are placed in. These window coverings feature sheer fabric shades that feature floating vanes, which provide a range of light filtering options and an unobstructed view of the outdoors. A great feature of the Silhouette collection is that it can deliver a crisp view with the ClearView® option. With the Halo™ feature, the vanes can be adjusted down or up to really accentuate the direction of the light.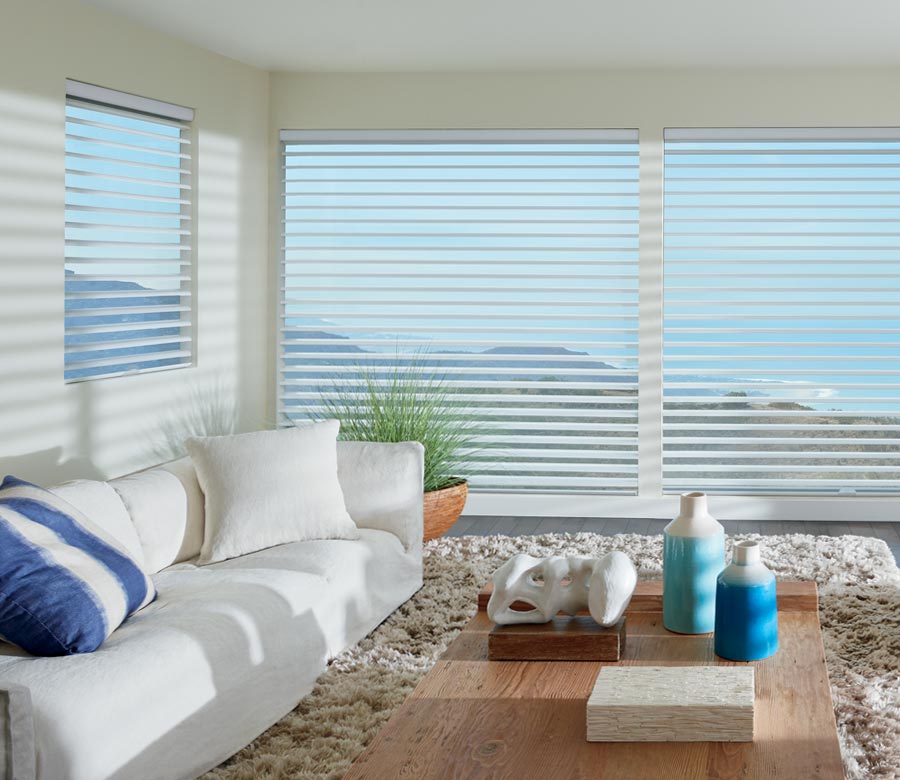 #2 Pirouette 
When you walk into a room that has pirouette shades, it may be hard not to say, "Wow!" These shades come in second on our list. They offer an innovative dual-shade design that expands the range of light control in the space. When Pirouette Shades are closed, they resemble roman shades due to the fabric layering flat. They roll open and disappear neatly into the headrail. When they are lowered into place, the fabric falls nicely and the vanes fold in place, opening up the view through sheer fabric, allowing soft light to pour through. Pirouette shades are an excellent option if you are looking to emphasize the outdoor view while bringing light into the space.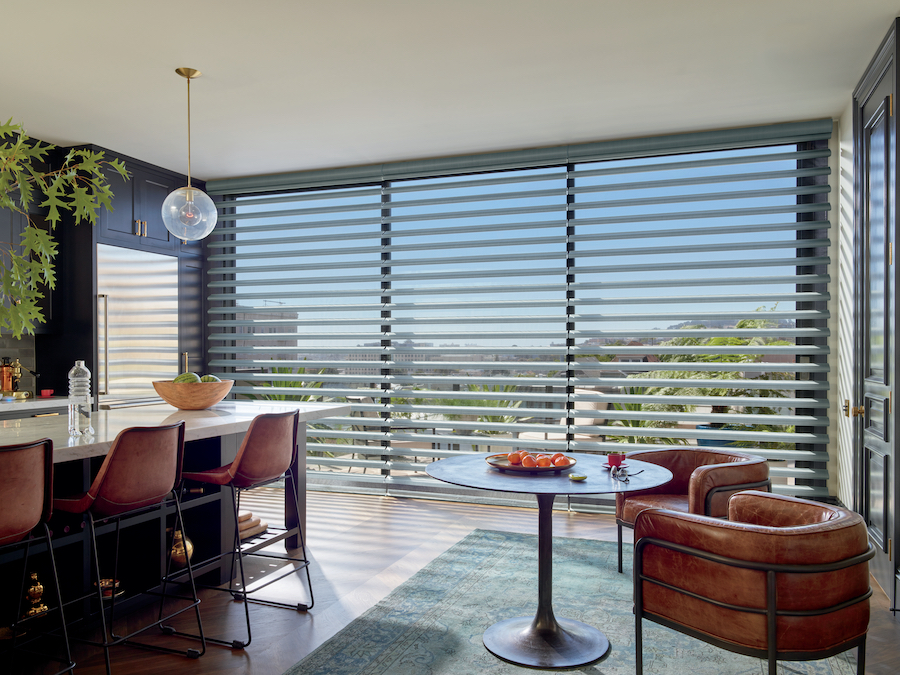 #3 Luminette Privacy Sheers 
Some may wonder why Luminette Privacy Sheers made the list. They look like draperies, but they are *actually* vertical shades. Luminettes function as effective window shades that offer a versatile range of light control options. When you want to block out light or enhance privacy, you can easily adjust the interior vanes to your desired position. This allows you to effortlessly switch between a sheer, softly illuminated look and a room-darkening effect. With such ease and convenience, the Luminette collection truly delivers on all fronts. What more could you ask for in a window treatment?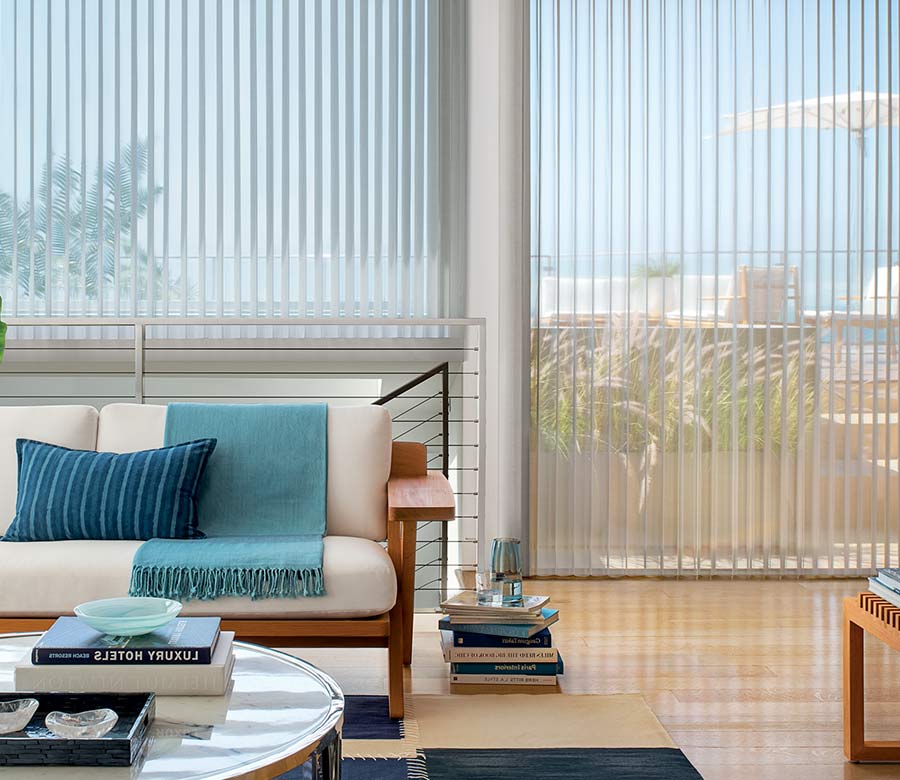 #4 Screen Shades
Screen Shades take the next spot on our list of the top 5 best window shades. Let's say you are wanting to make the most out of the natural light coming through but you also want to enjoy the view and preserve your privacy. That may seem like a big checklist when you are looking for window coverings. However, screen shades are just the ticket. With their sleek and modern features and various hardware and color options, you can find the perfect combination to use in your home. Try adding dual roller shades if you are looking for more versatility in a space.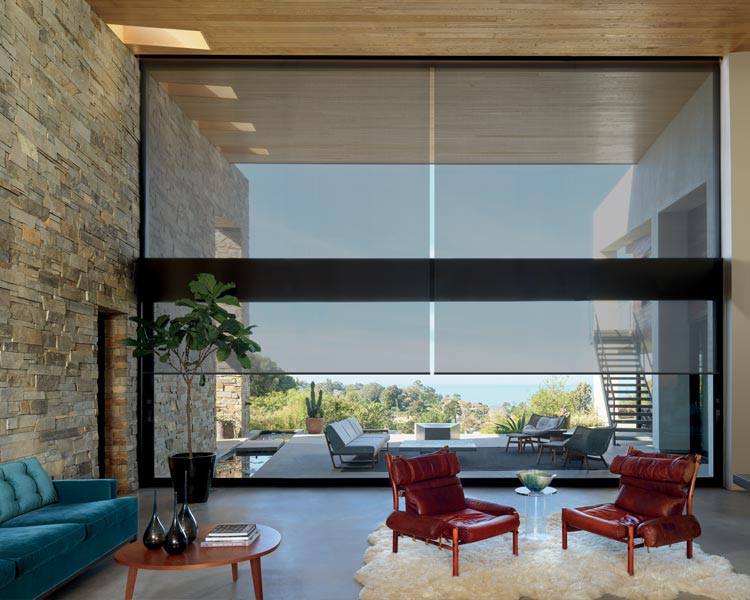 #5 Designer Banded Shades 
Rounding out our list is Designer Banded Shades. These shades are some of the newer window coverings on the market. They allow you to control both the privacy and the light that comes through your home with their unique, adjustable bands. If you are looking at the sheer bands, they create a diffused and seamless look. The solid bands add more privacy. The good news is that you can easily switch between the two settings until you reach your desired level of privacy and light control. A fun note regarding Designer Banded Shades is that you can choose from a uniform vertical stripe or go bold with a geometric shape. Which style are you choosing?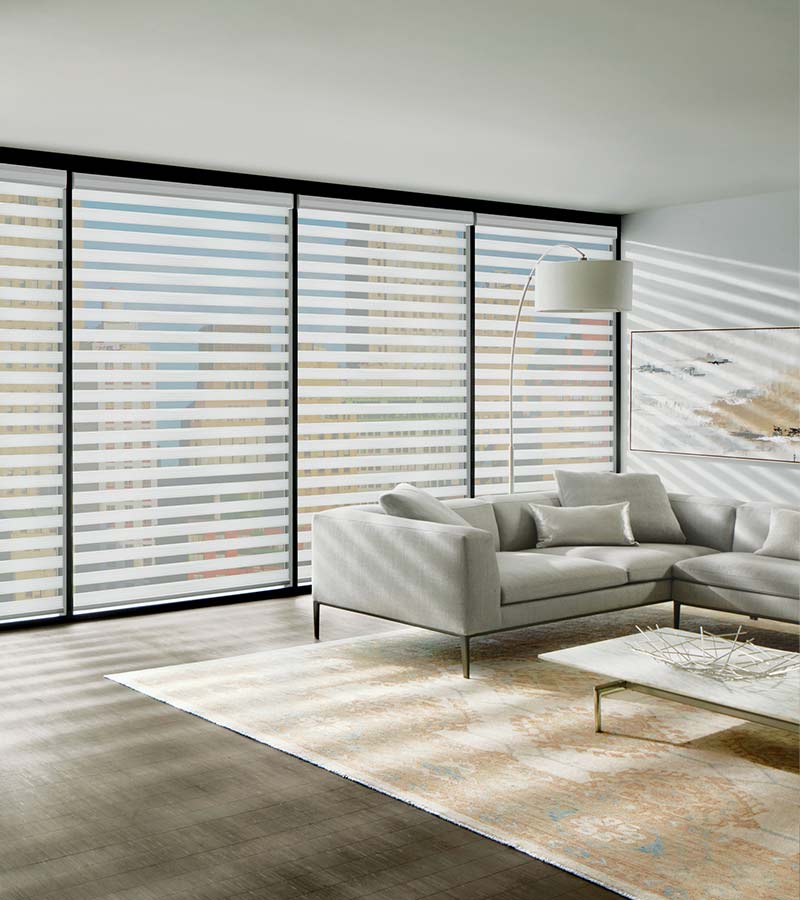 Let's Pick Favorites
Still undecided? No worries! Our team at Rocky Mountain Shutters & Shades is here to help. Contact our team to schedule a FREE consultation. Whether you want to meet in the showroom, in-home or virtually, our expert designers are ready to help you turn your house into a home with the best window shades!