It's a new year. Have you set goals to save money, create comfort and upgrade the style of your home? One of the easiest ways to accomplish all three is by bringing in the ideal window treatments. Specifically, insulating window treatments. It's a smart decision that can make all of your dreams come true. And, you'll reap the benefits all throughout the year. Wondering what's out there?
Insulation: Cellular Shades
Energy savings is accomplished with a layer of insulation right at the window. The honeycomb design of cellular shades has a long-lived reputation for one of the best choices of insulating window treatments.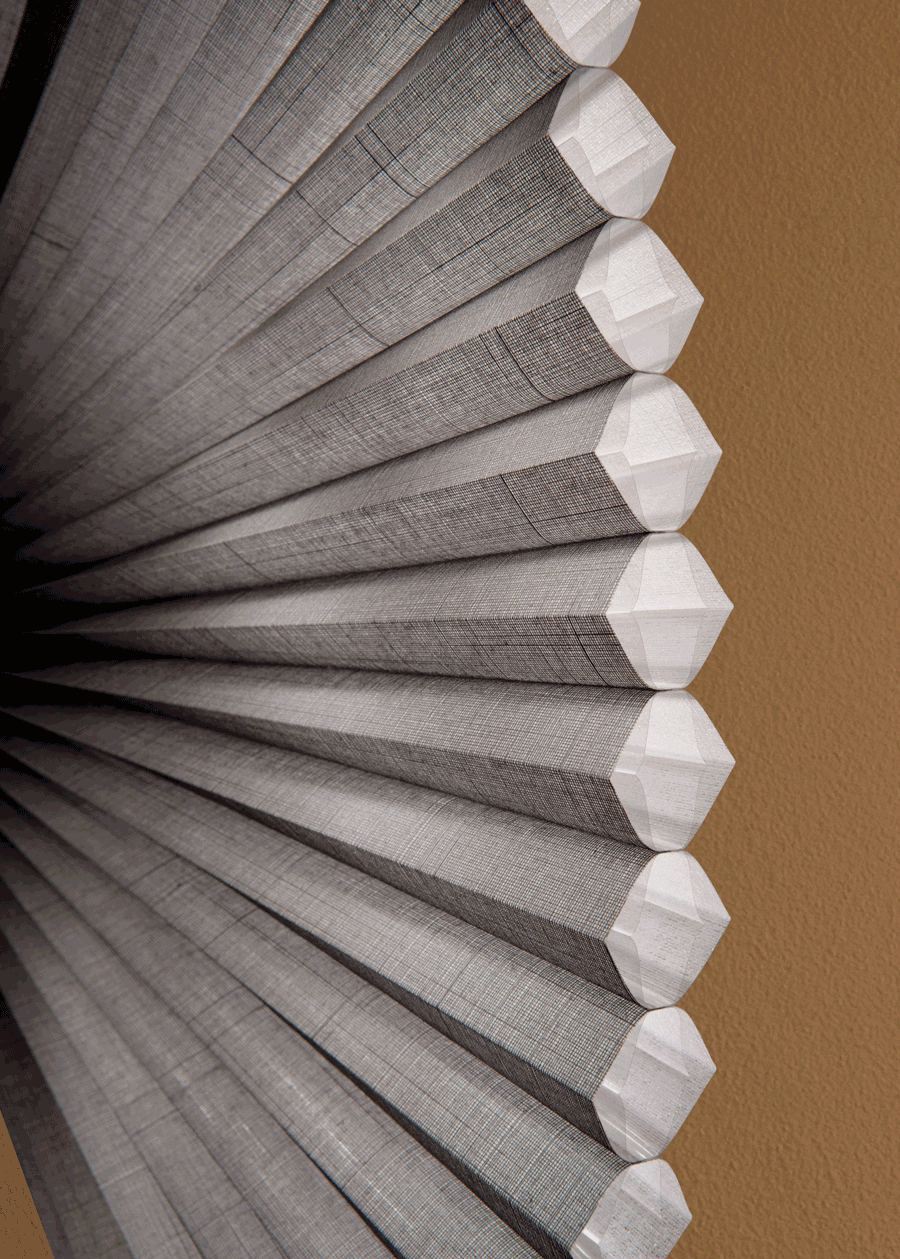 The innovation? Style. While the energy savings has increased as the cellular structure has improved, the design elements are the true hero, taking cellular shades, like Duette Honeycomb Shades into the world of fashion at the window.
New Innovation: Cellular Roller Shades
Do you love the simplicity of roller shades, but NEED the efficiency that comes from honeycomb shades? Hunter Douglas created the only insulating window treatments on the market to offer cellular design that operates as a roller shade.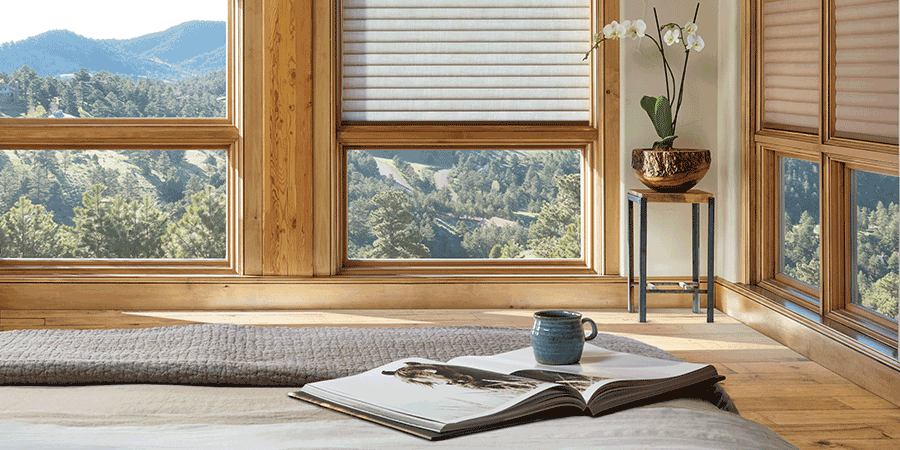 Sonnette Shades provides the insulation you need at the window, with the simplicity you love in roller shade operation. Sleek and low profile, energy savings, comfort and beautiful design make these shades a top choice.
Efficient Layers: Custom Roman Shades
Layers of fabric at the window bring together the gorgeous design and energy efficiency. Those layers of fabric in custom roman shades are another prime choice in insulating window treatments.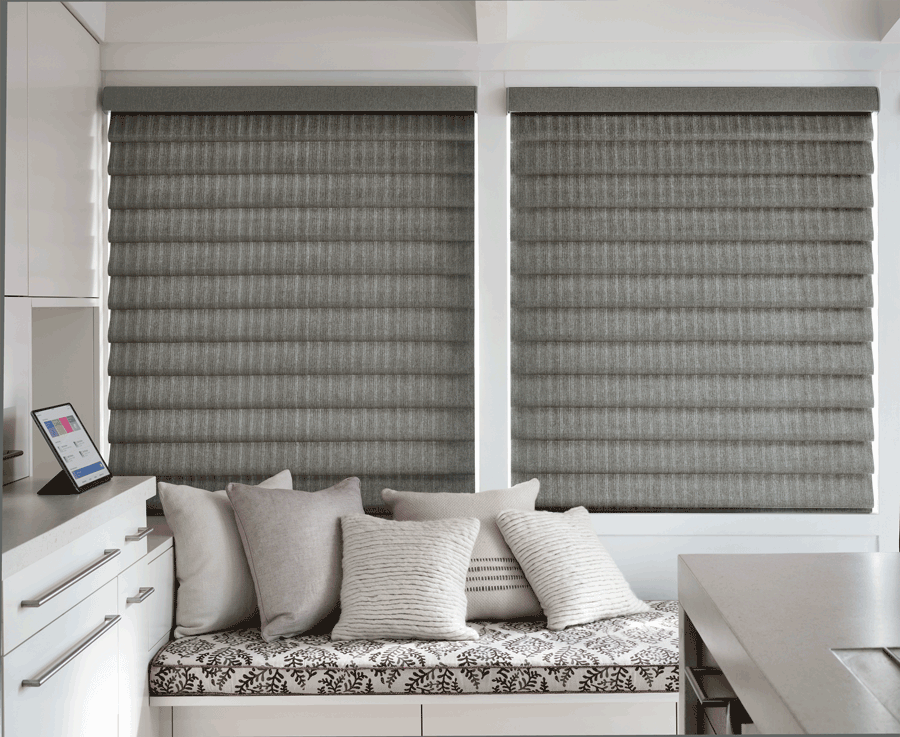 Vignette Modern Roman Shades offer exquisite style in fabrics that will create dimension at your window, all while creating an efficient environment for energy savings and the ideal comfort in your home.
Insulating Window Treatments: Plantation Shutters
Framed for efficiency and finished with style, plantation shutters are a top choice when deciding on the insulating window treatments you want for your home. Close them up for increased energy savings, while the option to adjust brings natural light into your home whenever you need it.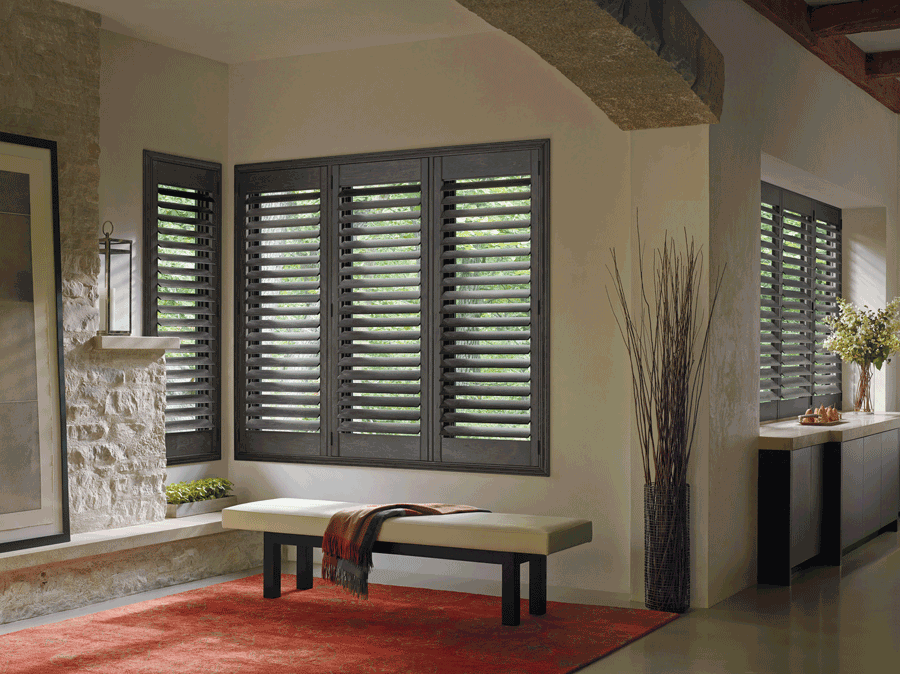 At Rocky Mountain Shutters & Shades, we know how much you want to choose the perfect energy efficient window treatments for your Denver area home. We've got the top products. You just have to choose the beauty and features that will create the perfect look and feel. Invite one of our designers into your home for a FREE shop-at-home appointment, where we will help you explore the design elements you love, all from the comfort of your home. Contact our team today!