While some style trends come and go, Coastal Decor has made its place in the hearts and homes of the design world. Featuring a soft palette with a relaxing air about it, design elements of coastal decor offer a tranquil, soothing atmosphere. And while "the coast" means something different for everyone, the style is all about creating a beautifully cozy environment in your home. Love this look? Which elements speak to you?
The Textures
Look no further than your favorite vacation getaway to bring the textures of coastal decor into your home. To further define it, you have to decide what catches your eye. Let's talk textures! Do you love the smooth shining look of beach glass, calm waters–even driftwood? Or, is it the sandy grains, unfinished woods or lush greenery that draws you in? Textures are some of the most important style-setting elements in your space.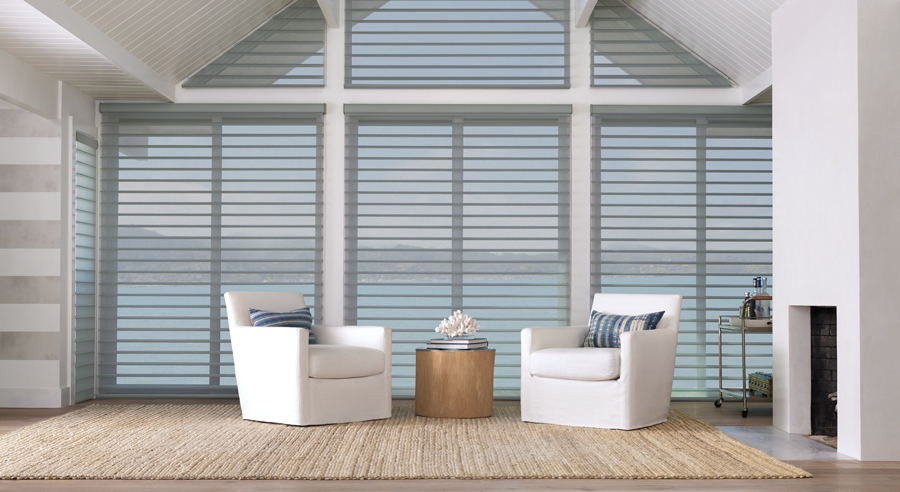 Hunter Douglas Silhouette shades offer a tremendous view of the coastline, while the accent table and woven area rug bring out an organic, natural feel in this room.
The Palette
Found in nature, the color scheme surrounding coastal decor is quiet and calm. Starting with neutrals, you can select your favorites, from light and airy whites and creams, to the gentle nature of gray or beige. And then, choosing colors to complement the style is all about personal preference. Soft blues and tranquil greens are always a great choice. But no color is off-limits as long as it highlights the overall look of your space.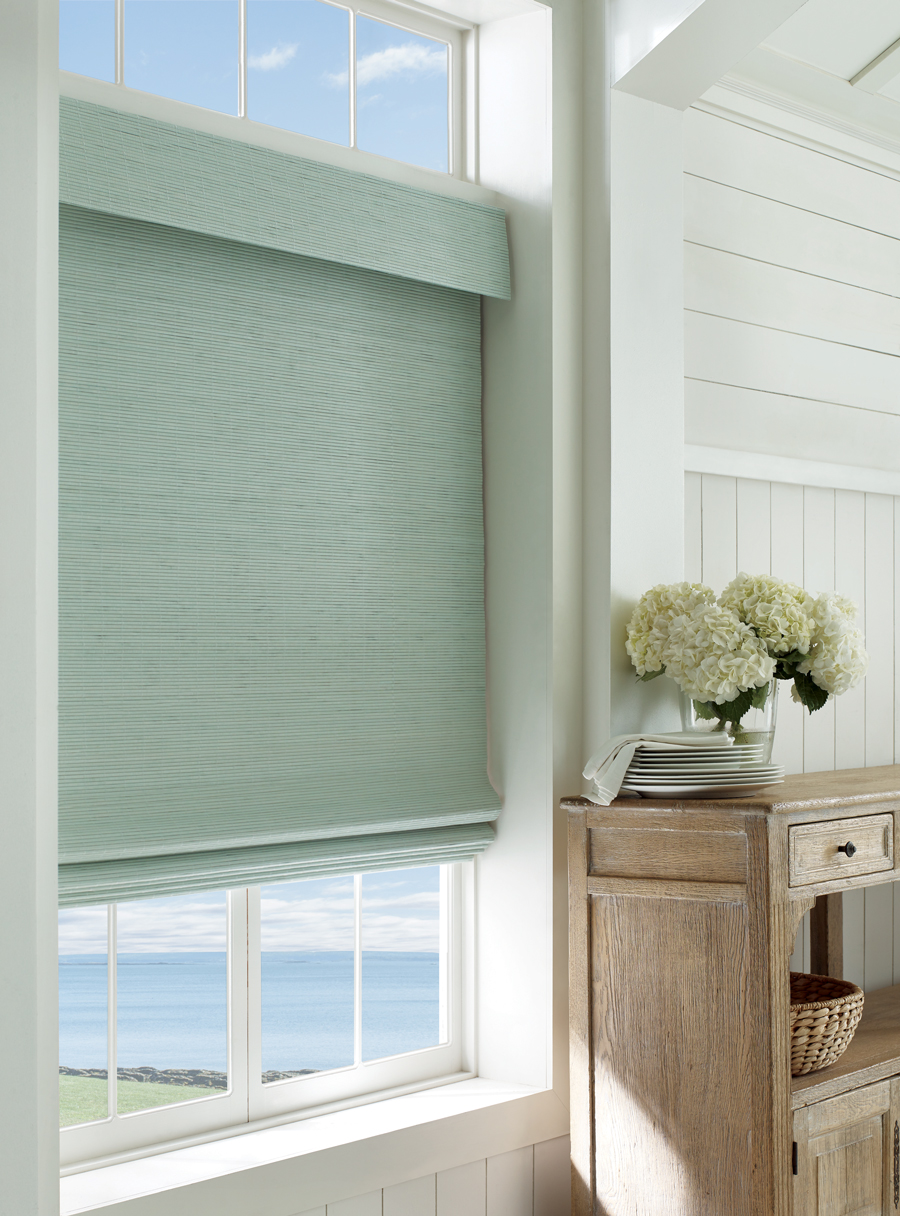 Provenance Woven Wood shades bring simple beauty to this space, in a color that complements the look of the coastal decor of the room, like the white shiplap and weathered cabinet.
The Elements
Keep in mind the theme of your decor–and what you love when it comes to texture and color. Furniture in warm woods and white or gray-washed finishes are a beautiful way to add this style. Light woven fabrics and linens convey a comfortable, yet contemporary, atmosphere. Let water be your guide when it comes to shape. Any pieces with flowing designs or curves will soften the look. And, as always, adding greenery and succulents to your home breathes life into the rooms.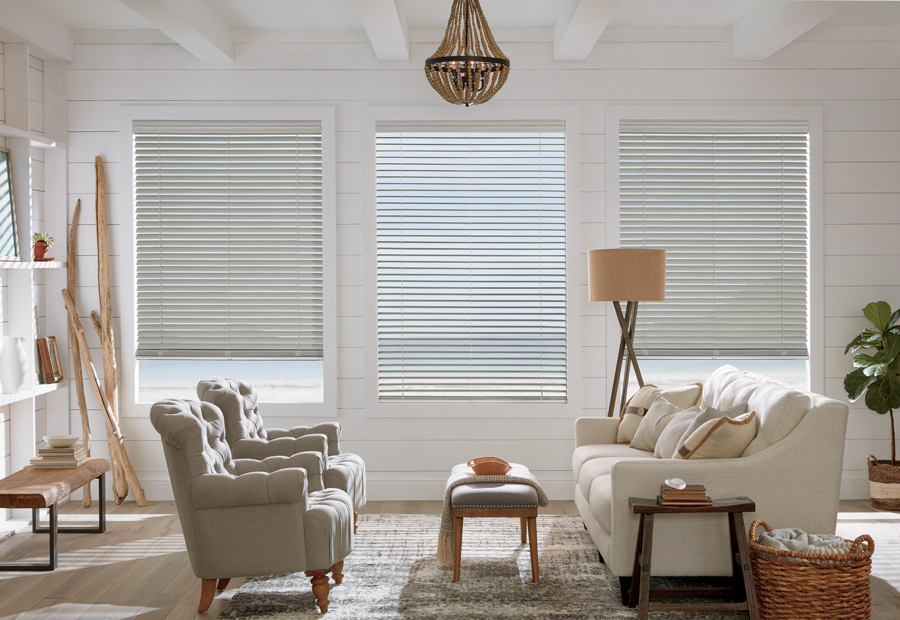 Everwood blinds bring the beauty of natural wood with faux wood materials. We love the low profile of these blinds at the window, offering a chic backdrop for the stylized coastal decor in the room.
Coastal Decor: Soft & Serene
When it comes to decorating, we know you love to see the design trends that are here to stay. Whether you love the look of coastal decor, or you find yourself drawn to the fabrics and features of these design elements, we'd love to help you get started. With the right plantation shutters, shades or blinds, you can dress your windows to bring out the beauty of your home while enjoying the benefits of window coverings! Get in touch with our team, at Rocky Mountain Shutters & Shades, to schedule your FREE in home consultation!