Shades of white. They're simply everywhere. Have they piqued your interest? The allure of white has made its way into every facet of design–and every style type. Because of its longevity, white is always considered one of those colors that'll never go out of style. But, do you wonder how to fit it into your home? Inspiration is what you'll need. Find plenty in our latest Houzz project: Shades of White (Blinds & Shutters, too!) Before you get started, we've got three things you should keep in mind…
#1 Choose the right contrast.
You've heard the buzz phrase "high contrast" over the last couple of years, but what does that mean for you? When decorating with shades of white, contrast is easy, and it looks stunning. But, you don't have to achieve "high contrast" to create the ideal look. Sometimes, softer color schemes can make your space more comfortable. The level of contrast is a personal choice, but determining the one that's right for you will ensure you create the right space.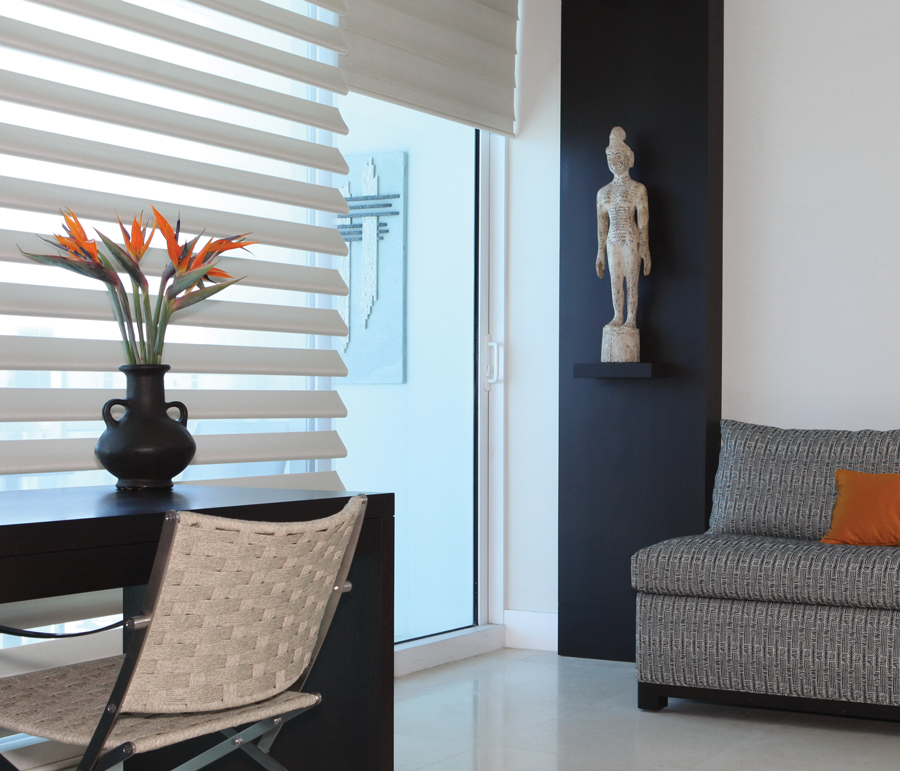 With high contrast, you can often think in terms of opposites attract. The dark gray accents and furnishings bring a bold look to this space against the white backdrop of these Pirouette shades, white walls and light-colored flooring.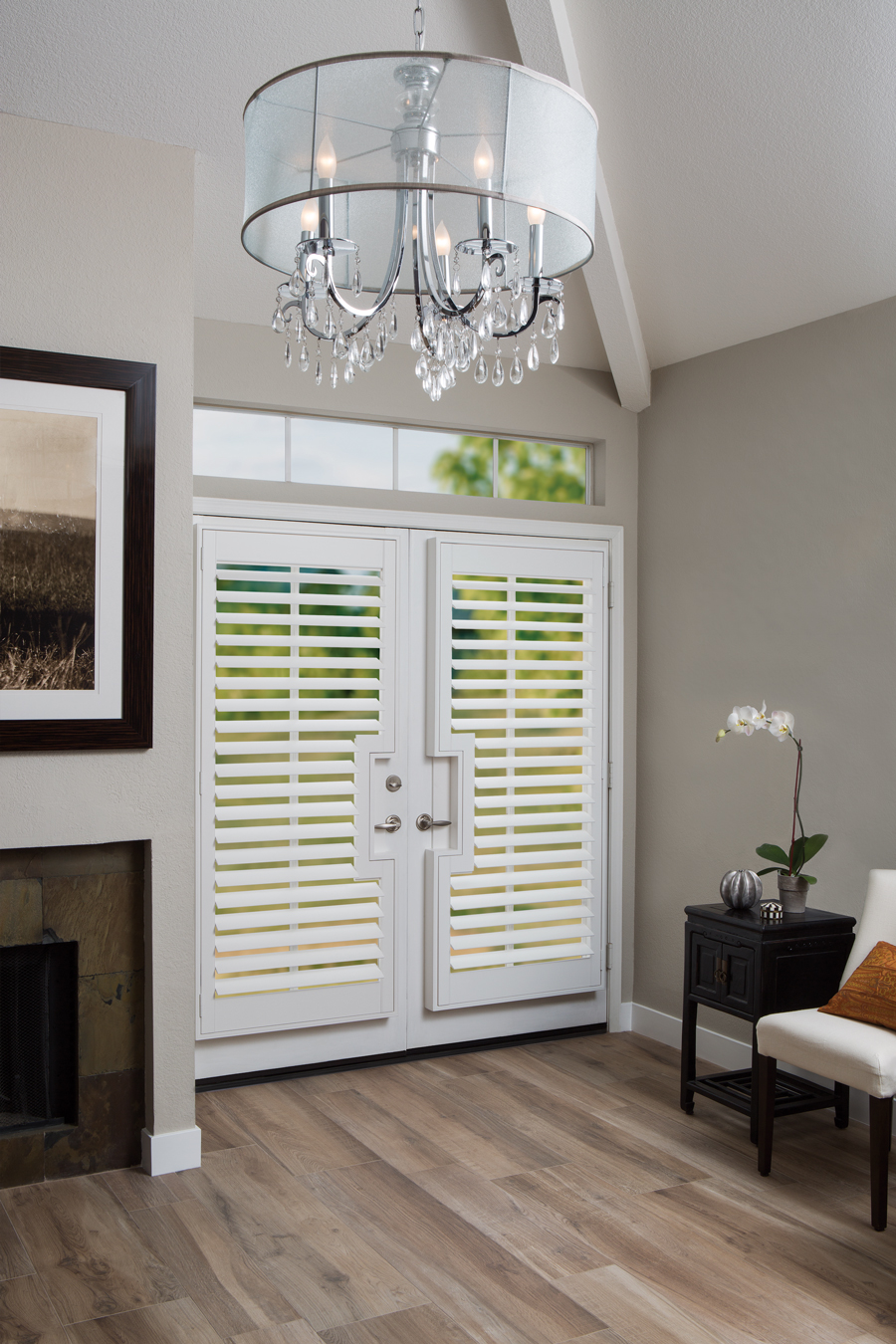 This room introduces softer tones, producing subtle contrast in the design. Lighter wooden flooring and greige walls create a quiet, yet stunning, atmosphere. The doors, with white plantation shutters offer dramatic appeal (& great function!).
#2 Identify the environment.
This may seem obvious, but identifying the specific room is key to using shades of white in your design. What atmosphere would you like? From formal and stunning, to comfort and charm, shades of white can create just the right feel for your space.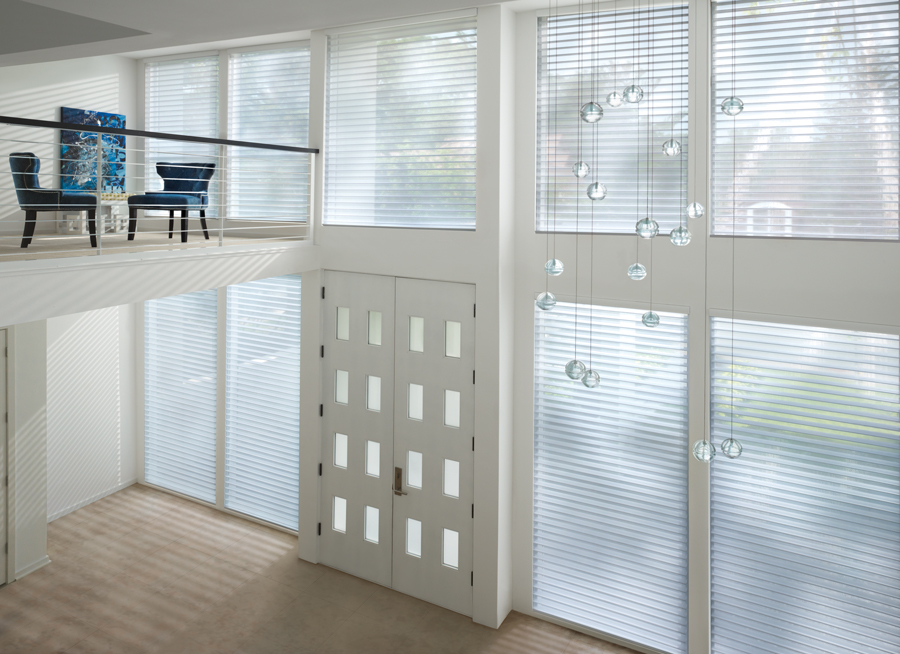 This entryway is nothing short of fabulous. It's the perfect blend of minimalist design and contemporary features. Spacious enough for guests to enter, with gentle light flowing in, this foyer offers finishing touches that drive home the look. The formal loft space, along with the modern chandelier, both highlight the large windows and tall ceilings.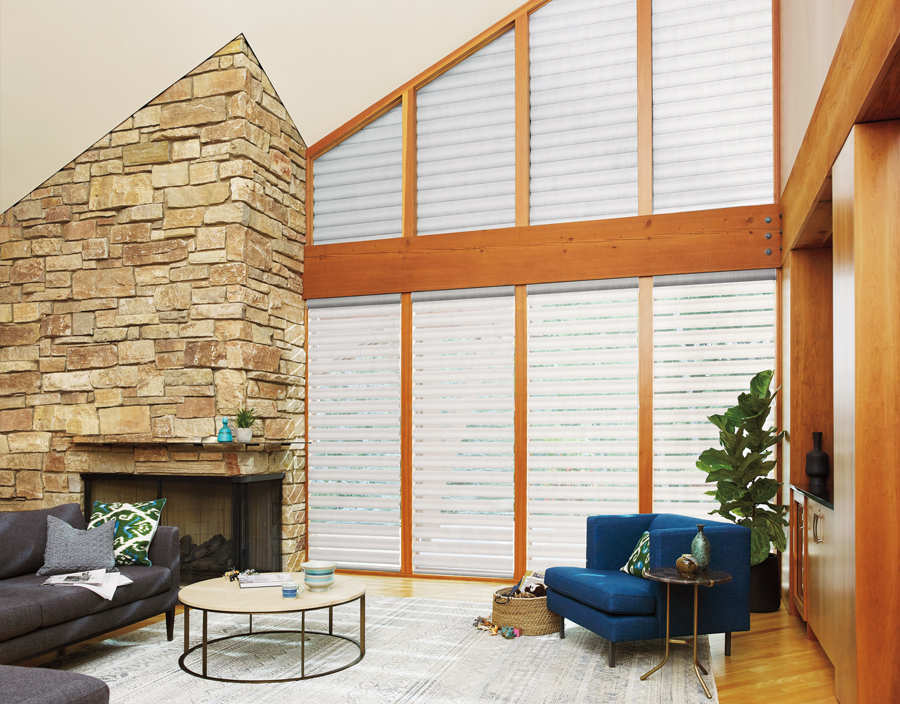 For a living room scene, you may want to consider how much time you spend. You'll want to control the light entering–and the view in–enough to completely block it out. While the room showcases shades of white, even adding formal height to the ceiling, this living room still feels cozy. Comfortable seating and warmth of natural elements in the space come together for just the right feel.
#3 Decide on the amount.
Shades of white add beauty and style to your home, but just how much is right for you? This really comes down to personal preference. The elements you choose are important when you're making decisions about the amount of white you'll feature.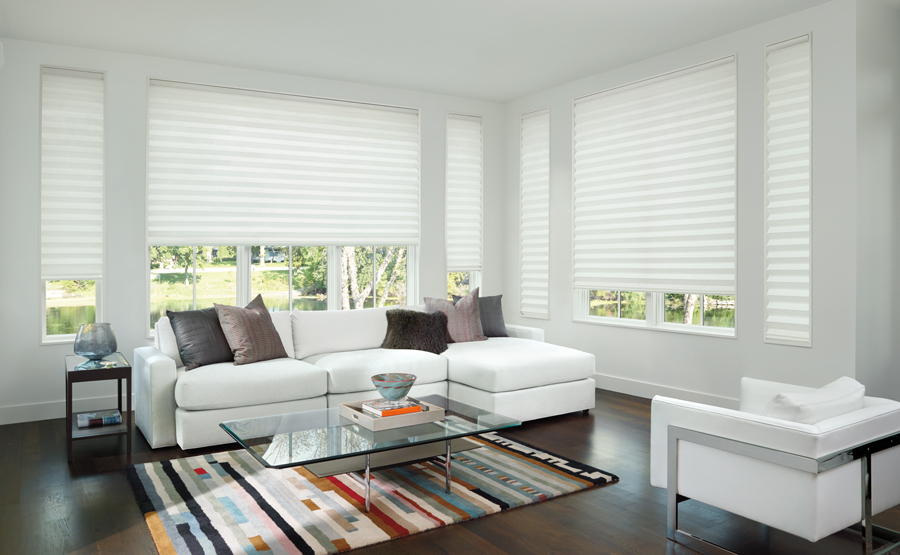 This family room features shades of white throughout the space. What have they done well? The roman shades dress the windows in white, but with sculpted texture. This element is important, as a flat shade in the same space might blend too well, creating an institutional feel. The sofa in white allows the accent pillows to stand out, while also tying in the flooring.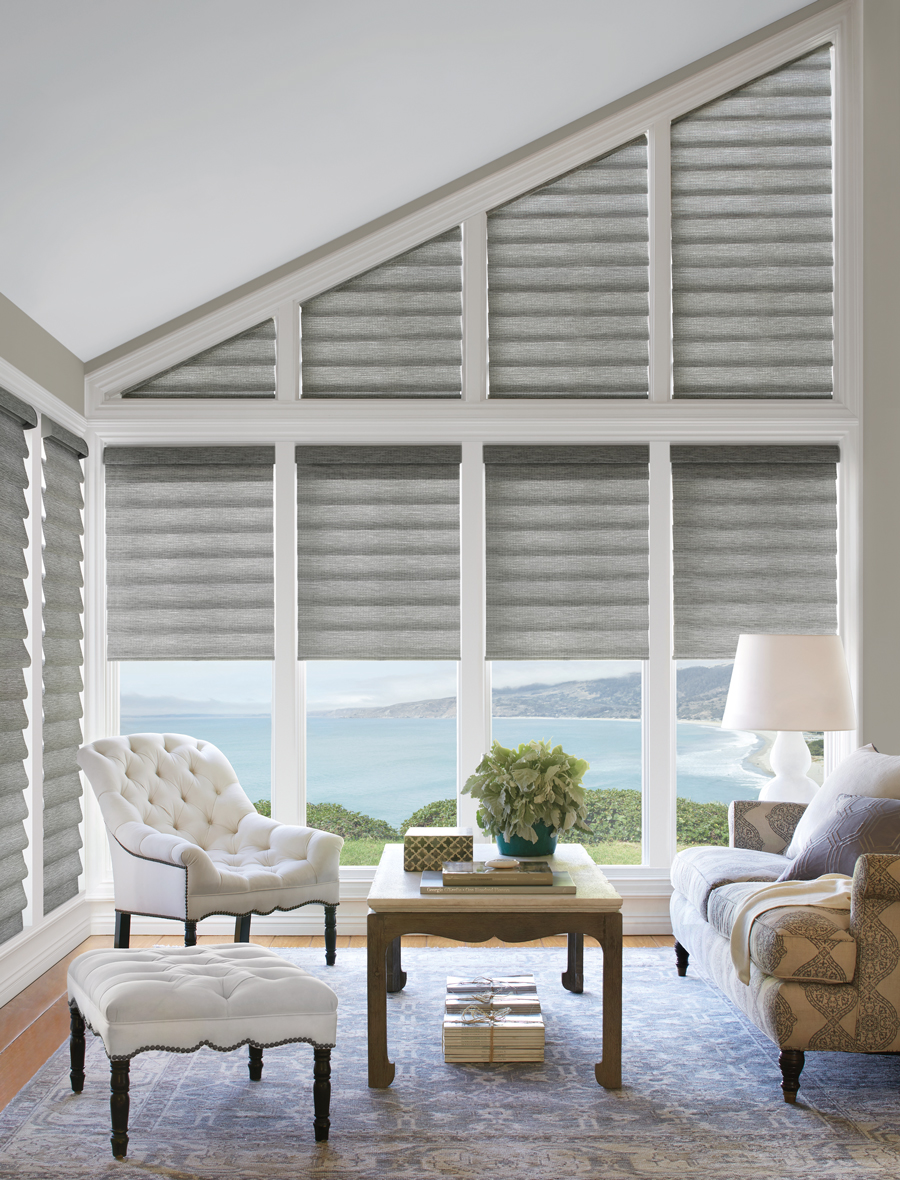 A smaller amount of white in a space can highlight the design without going overboard. This formal space chooses just the right elements to create a soft, welcoming feel. The backdrop of gray roman shades, dramatically outlined in white trim, allows those white elements to stand out for a charming designer look.
Let Us Help You Find the Perfect Shades of White!
Sometimes it feels overwhelming to start a design project. We're happy to help you get started with a visit to our showroom, a free in-home consultation and lots of inspiration to guide you! If you want to bring shades of white into the design of your Denver area home, it's time for you to start! Contact our team at Rocky Mountain Shutters & Shades today!