Imagine. You step into your home after a day at work or running errands, and there is a chill in the air. You find yourself asking, "What if my home were a snug and inviting space?" For everyone, home is the place you retreat to after a busy day. It's your sanctuary, so why not make it comfortable? Whether your home boasts an open layout or you have an array of individual rooms, join us as we share some tips for creating cozy spaces in your home that you will be eager to come home to every day. 
Embrace Dark Ceilings. Don't Fear Them. 
If your home has an open layout or tall ceilings, this can make a room feel drafty and uninviting. Making this a comfy and cozier space is easier than you would think. One solution we have for you is to darken the ceilings! Incorporating stylish wallpaper, a dash of paint, rustic beams, or wooden accents is the way to go. You will effortlessly achieve the look and feel you want. Get ready to see your space transform.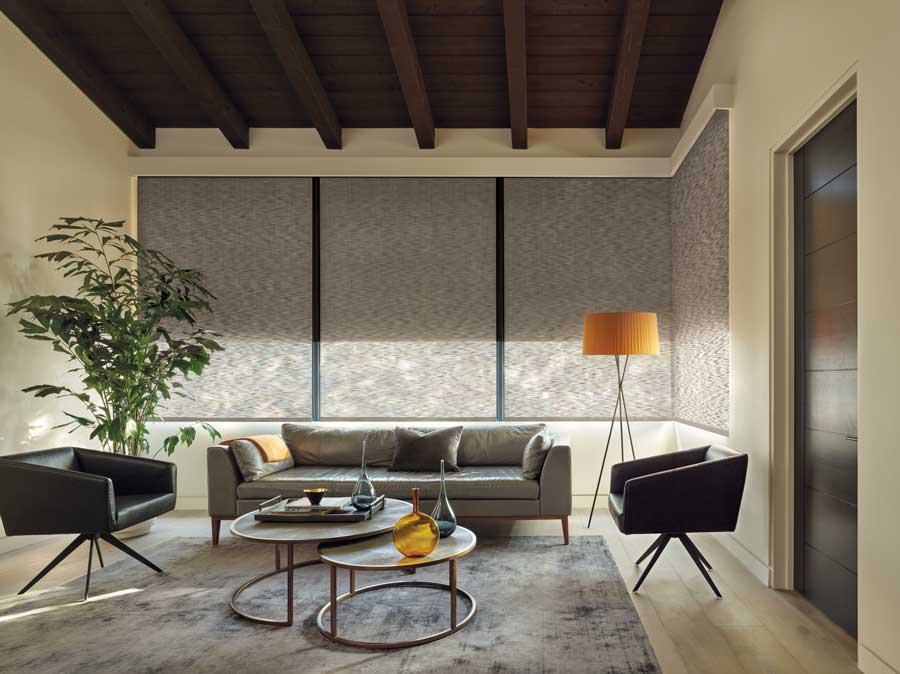 Window treatment: When you think of dark ceilings, you may think that you have a tradeoff. You achieve the cozy spaces you desire but may feel like the room is permanently darkened. By adding dual shades to your home, you can bask in the sunlight by day and embrace the coziness by night. You can have the perfect atmosphere you want through every hour of the day! 
The Importance of Privacy 
The grandeur of an open layout can be amazing and daunting at the same time. With the dining, living, and kitchen areas all open to each other, it may feel like there isn't the ability to create cozy spaces. This is where designated seating areas come into play. Add in a small table and surround it with comfortable seating. Incorporate a chandelier. Lastly, window shades are a final touch that can provide privacy from the outside.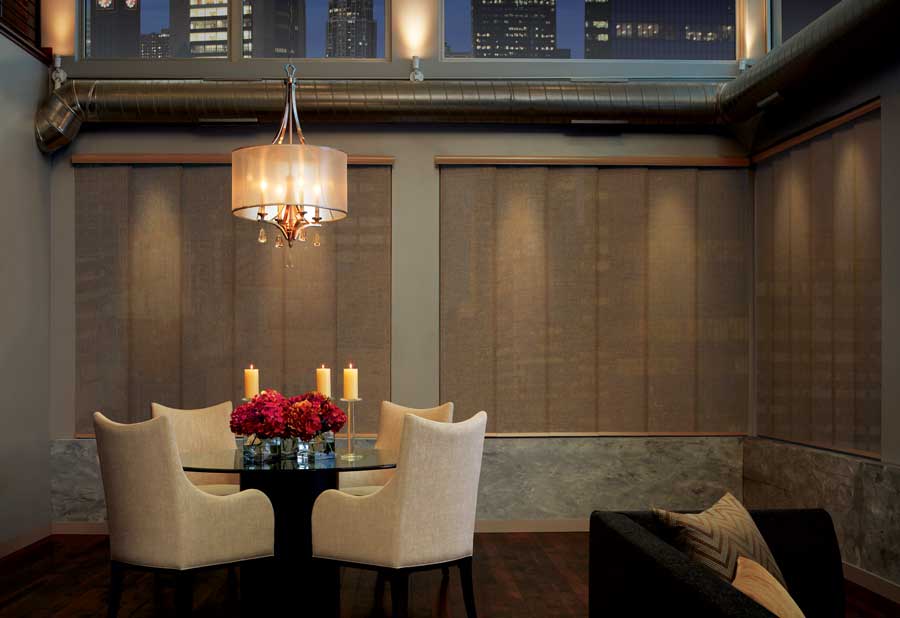 Window treatment: Your home won your heart for a variety of reasons. One of these reasons could be the views that come with it. However, you may desire to close off this view and just enjoy some privacy. This dining room is a great example. Automated window shades easily roll up to showcase the city behind these window treatments. These coverings also close to provide the privacy you desire. It can transition any conversation away from being centered on the view outside to those situated around the table. 
Creating Cozy Nooks 
Have you ever dreamed of breathing new life into that nook? Maybe you are looking for a place to sip your morning coffee, read a book, or even enjoy some afternoon tea. This is simple! Add in some plush cushions, warm blankets, and soft pillows to make this space appealing and functional. Once you do this, you can lean back and enjoy your new favorite place in your home.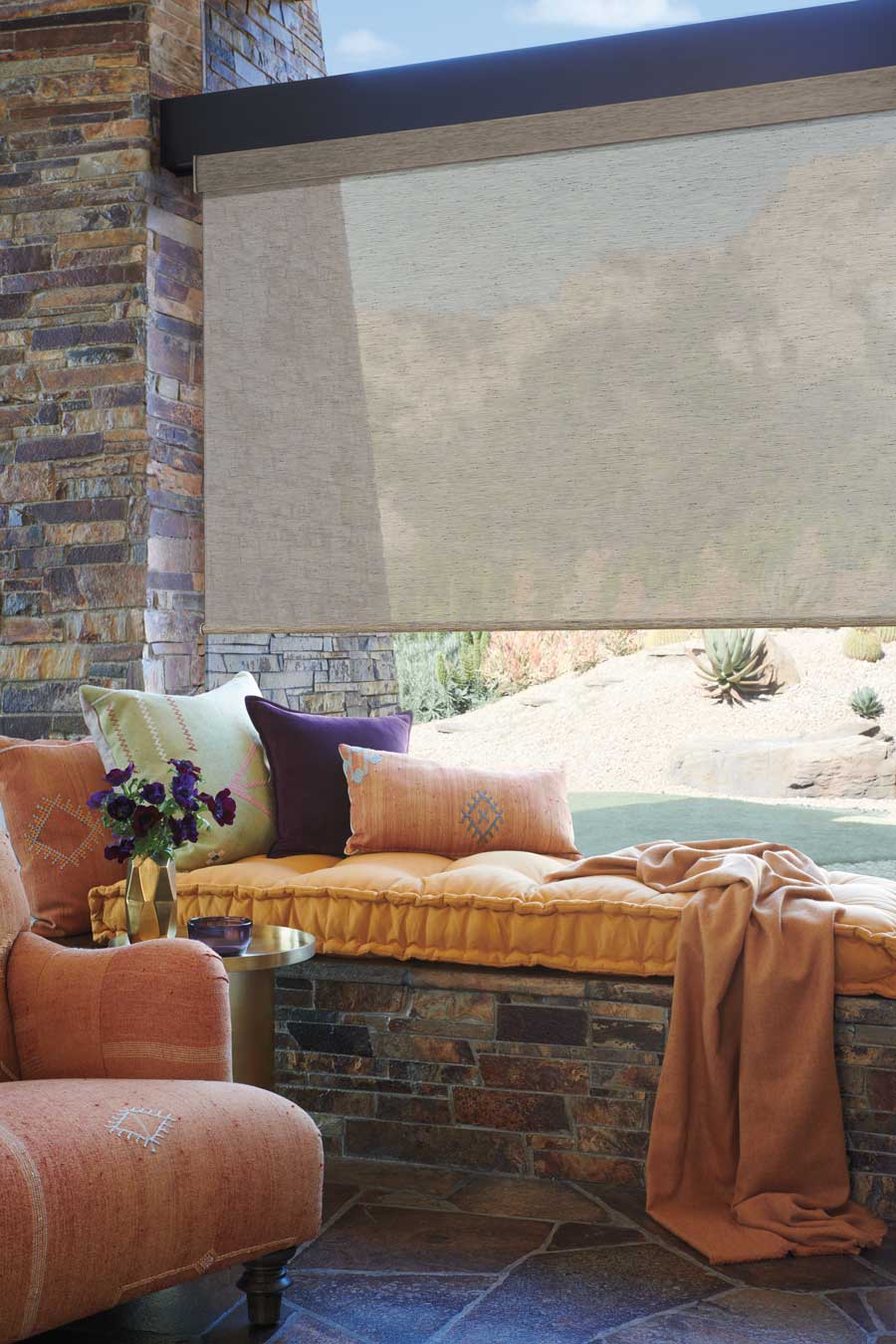 Window treatment: Small spaces are wonderful until they aren't. Sometimes, the sun can beam through the room and cause it to rise in temperature. The harsh sunlight can be tough to manage. Thankfully, you can add window treatments that prevent direct sunlight from flooding in. 
Crafting Cozy Spaces 
When giving your home a makeover, the key lies in blending a variety of elements. Mix fabrics, textures, and materials, and let them come together in harmony. To do this, consider introducing an inviting area rug, and layer in pillows, blankets, and plush seating for the ultimate comfort. Remember that the power of varied lighting levels can work wonders. Add lanterns, table lamps, or sconces for soft light.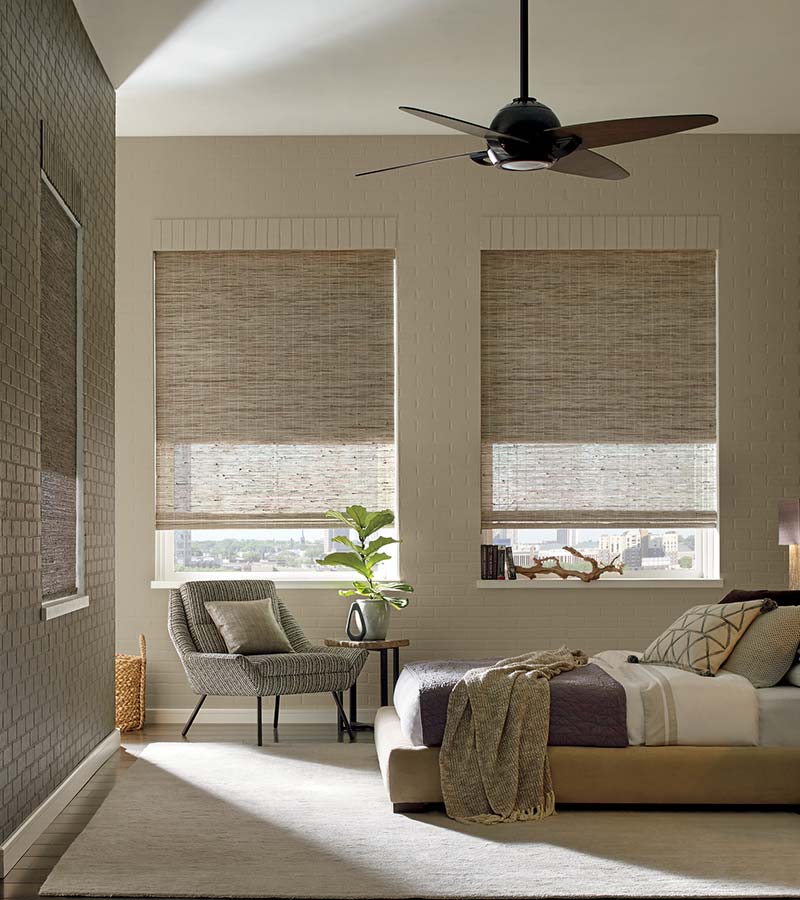 Window treatment: As you weave texture and charm into your home, consider window treatments made from woven materials. They are beautiful elements that not only add beauty but also filter light and texture into your space. 
Adjustable Lighting
Did you know that there is lighting that can change in temperature as the day goes on? It starts off in the morning with cool and bright tones for increased energy. As the evening approaches, it warms up creating a cozy feeling and looks akin to the evening sun. This is known as ambient lighting. With Aura Illuminated Shades with an LED strip, you can create mood and atmosphere right at the windows in your home. This allows you the power to adjust it from cool to warm lighting whenever you want!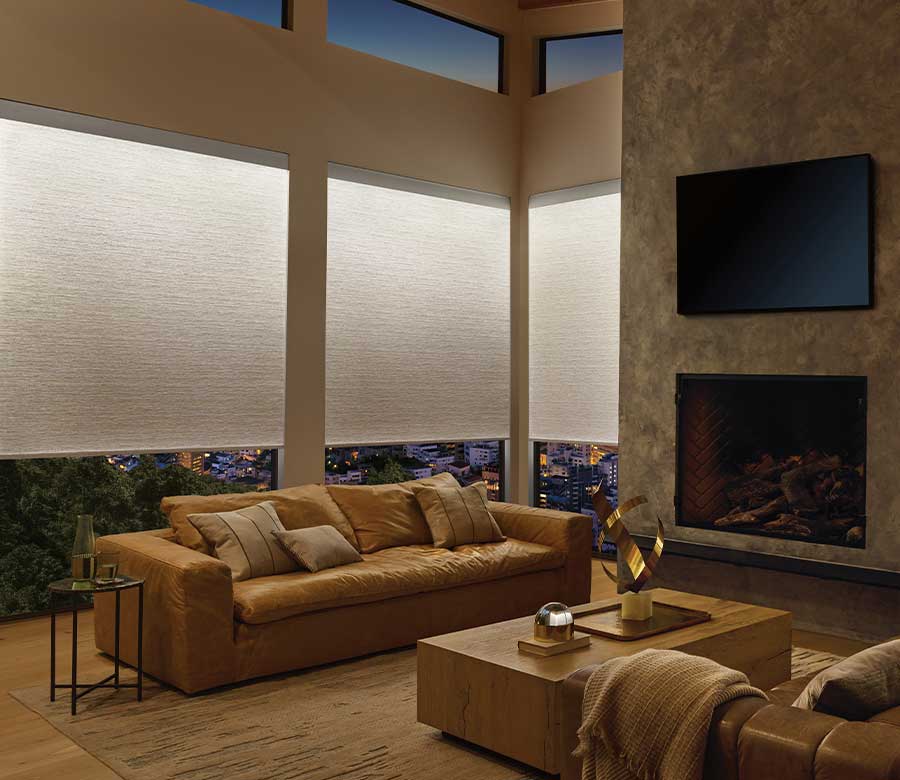 Let Us Bring Coziness to Your Home
If you're yearning to create an inviting atmosphere in your home, our team of experts at Rocky Mountain Shutters & Shades is ready to assist! We are prepared to craft window treatments that elevate your cozy spaces. Reach out to our team today to schedule a FREE consultation and let's bring the warm vibes to your home!