As the window treatment industry continues to develop new products, we are delighted to share them with our clients. The most recent innovation, Aura Illuminated Shades, will change the way we light our homes. Whether partially open or closed, the light comes right from the window shades. You can create a custom atmosphere just by adjusting the light. Let's learn how…
How Do They Function?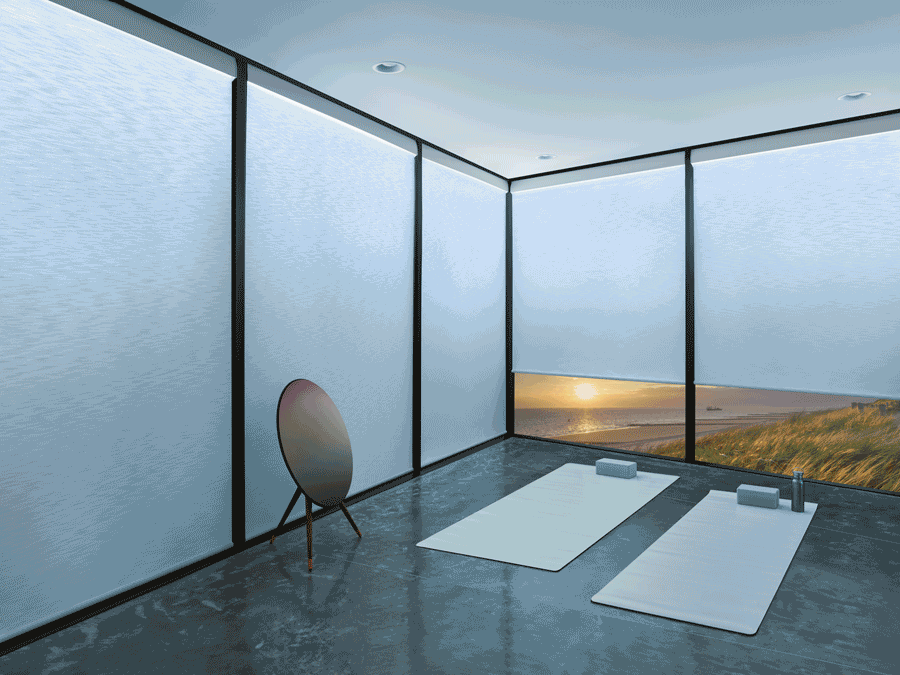 This new shade feature functions just like a common window shade, but it is equipped with LED strip lighting. To invite a glowing atmosphere, simply activate the light strip. The lights, along with the "reflective" shade backing, illuminate the entire shade! Even better, the "color" or "temperature" of the lighting is adjustable within a spectrum of colors. Create mood-changing, custom lighting at a premium level.
Order up a Bright Morning
Imagine waking up gradually and comfortably every morning–even when it's still dark outside. Aura Illuminated Shades begin glowing a bright, energizing light that helps make the transition, from a restful night's sleep to a productive morning, easy. With this feature, you'll never wake up on the wrong side of the bed again. Remember, you'll get the perfect light even with the shades closed so your privacy is protected.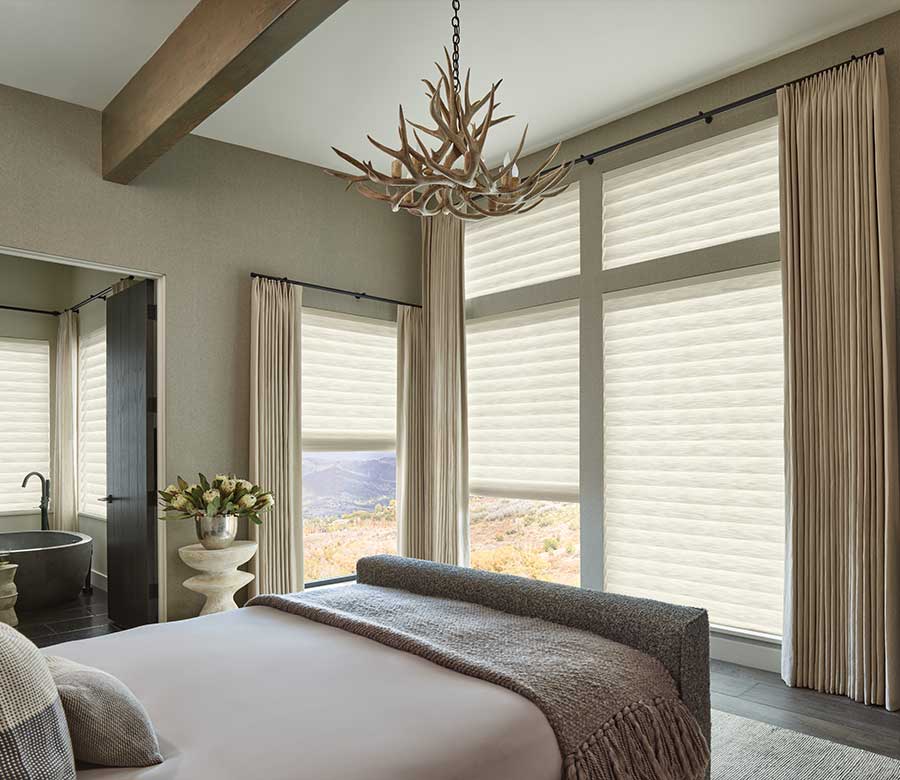 Customize YOUR Day
Even better, this feature provides custom illumination over the course of the day. Do you want to relax or be productive? YOU decide what atmosphere is best at the moment. A warm temperature light is best to wake up to, but a cooler colored light mimics the office, creating an energized work environment. Be at your best ANYTIME of the day with lighting set to your own preference.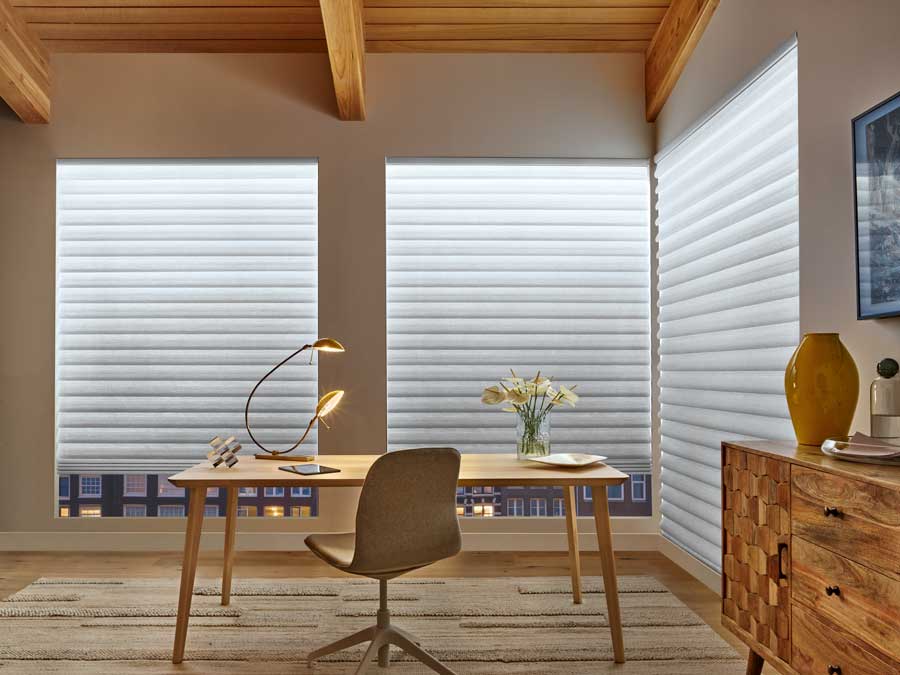 Dreary to Dreamy
It's difficult to get motivated this time of year. Gray skies and cooler temps will put the brakes on productivity. And then, in the evening, you want to relax in the warm glow of sunset. Choose Aura Illuminated Shades. Give your days a boost with productive light at the window, and turn your evenings into a relaxed, peaceful experience.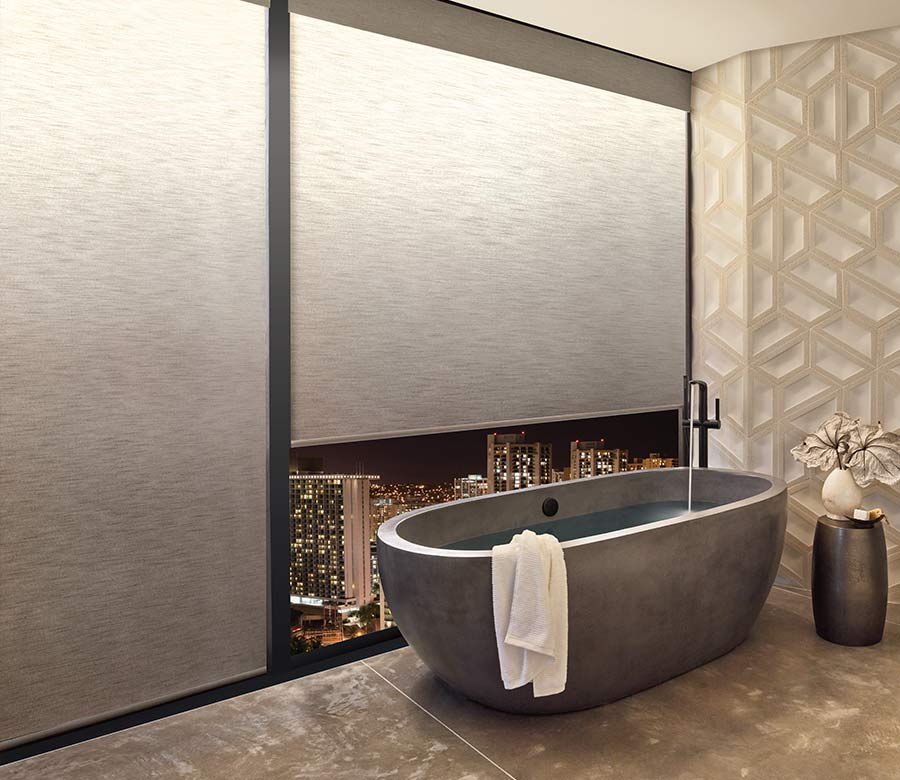 Aura Illuminated Shades Are It!
In the end, to experience a true custom atmosphere, add this incredible new feature to your home! Available in three collections that are sure to suit your taste: Vignette Modern Roman Shades, Designer Roller Shades and Sonnette Cellular Roller Shades. Enjoy privacy, a custom atmosphere, and the ability to change the "temperature" of the room throughout the day. Our designers are available to provide an in-home consultation, so get in touch! Don't wait, think about adding Aura Illuminated Shades to your home today.