Chic and modern, custom roller shades combine sleek innovation and exquisite fabrics to tailor the environment of your home. Not your grandmother's shades, the newest roller shades take a bold stand on adding an upscale appeal to your home, while quietly propelling your life into the smart era of innovation. Ready to start? It's as easy as 1, 2, 3…
#1 Find Fabric You Love.
We are love, love, loving the newest fabrics for our custom roller shades. Elegant, chic, sublime…there simply aren't enough words to describe the amazing design options you have. From the neutral palette of grays, beiges and whites, to bold color infusions, likes greens and blushes, you can dress your windows in style. Visit one of our showrooms to see swatches and take some home! Fun and exciting, narrowing down the colors, patterns and textures will help you bring your whole space together.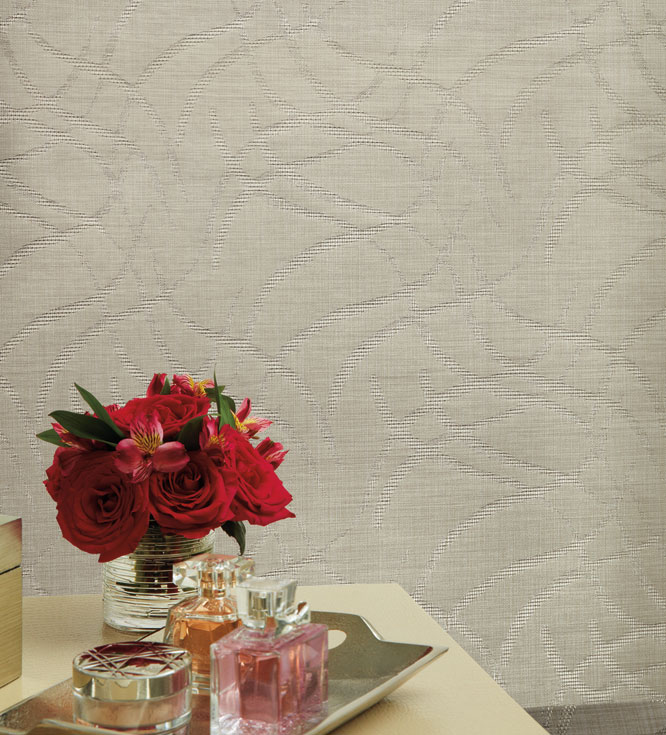 #2 Choose Features.
Simply straightforward, roller shades have been around forever. But, the custom roller shades you can have today offer contemporary features that your ancestors never dreamed of! Our dual roller shades add elements of privacy, light control and view-through, as the two shades on a shared headrail operate independently. And, with modern technology comes the intuitive automation of PowerView motorization. Schedule your shades to raise and lower. Save the settings you love for each individual window, and sit back to enjoy the instant atmosphere at the touch of a button.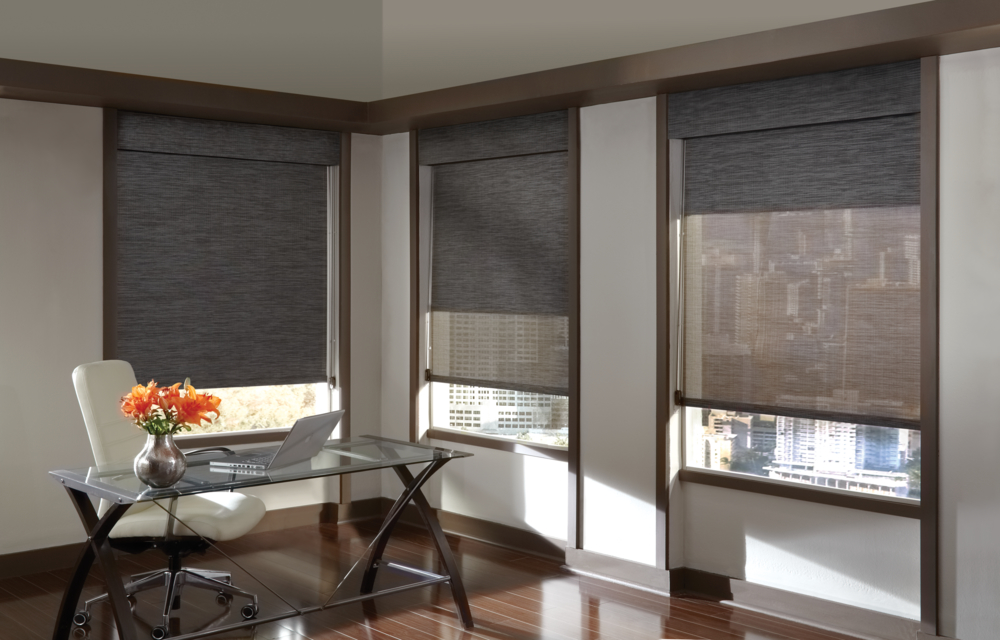 #3 Enjoy Solutions.
Want to cool down your home? Would you love more privacy? Need better sleep? Custom roller shades can bring the right solutions to your home. This time of year reminds us how important energy efficiency is. If you're searching for ways to cool down a room, west-facing perhaps, roller shade fabric can help you lower the temperature in your biggest problem areas.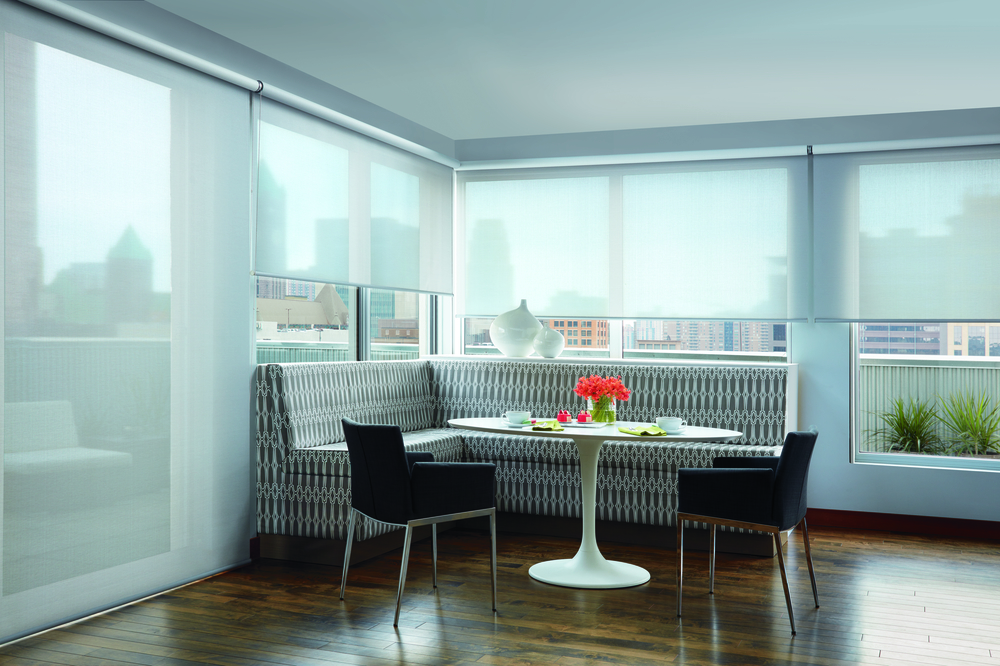 Are you thinking you'd like to experience the view out, without allowing a view in? Depending on the fabrics you choose, the opacity can help you enjoy your view while reducing the glare. You'll bring in diffused light, while adding valuable privacy. Our blackout roller shades bring the quiet darkness you need no matter how much light is outside. Want to take a nap on Sunday afternoon? Go ahead. We won't tell.
Ready to Design Your Custom Roller Shades?
Innovative features, gorgeous fabrics, simplistic operation…custom roller shades are what you've been waiting for! Stop into one of our showrooms to see what's possible. Want a fun, shop-at-home experience? Our design experts would love to visit you for a free consultation. Let's start designing comfort and style for your home today!