As winter approaches, it feels like we're spending more time in the dark. The sweet summer sun is no longer around. And, soon enough our heaters will be kicking on for good–meaning a higher electric bill…yikes. So now we have to worry about heating our home AND lighting it since it's so dark all the time? Not necessarily. There are ways to maximize light naturally: Daylighting. Have you heard of it? You can illuminate your space with a soft glow, which is great for any season. Check out these ideas for daylighting your home.
#1 Direct Light from the Top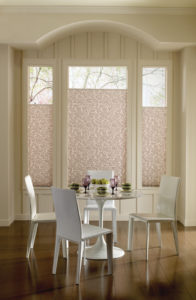 How many people think the only way to let light into your home is to have bare windows? How about thinking the only type of window coverings are blinds that either make your room a cave or an overexposed box of heat? There is a simple solution, and one that is perfect for daylighting: top down shades. Instead of having completely bare windows, which allow in too much light, top down shades are adjusted from– you guessed it– the top! This lets the light stream across your ceiling, giving your room a soft, comfortable glow. The rest of the window is covered, protecting your furniture from harsh UV rays. These shades are perfect for daylighting, and they give you the comfort you deserve.

#2 Find the Right Window Coverings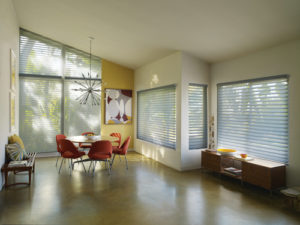 We realize that your go-to solution for dark winter days may be to have bare windows. Sure, it's simple, but it's harmful to your environment. Imagine waking up on a Sunday morning; you head to your living room with a fresh cup of coffee, you're ready to watch the morning news, and when you sit down, you can't even see the TV screen because of the harsh glare. You're squinting from the sun and your perfect Sunday morning is now ruined because of an overexposed room. Properly daylighting your home will fix this issue, and you won't have to worry about annoying glare. Every home is unique, which means finding the right window coverings for you. Consider blinds with vanes and a sheer backing to complete your home's daylighting. Honeycomb shades offer light filtering and will surely beautify any room. You can even create a more fashionable look with custom drapery panels. It's your home; your windows should add to your comfort and express your style.
#3 Use Technology: Set a Schedule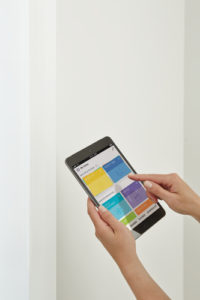 You wake up in the morning and the sun is a bit too bright. You adjust your window coverings until you're more awake and ready for the day. It's the early afternoon and you want to sit down to read a magazine, but you need more light, so you readjust your blinds. At night, you want privacy, so there you are again–adjusting the same window. Your windows should not interfere with your daily life. Do you find yourself manually adjusting your window coverings during the day? You can create a schedule that works best for your home's daylighting and program it with PowerView motorization. Once you set it to your personal schedule, you won't have to worry about moving your blinds again. They'll automatically adjust exactly how you like. Talk about convenient!
#4 Alter the Layout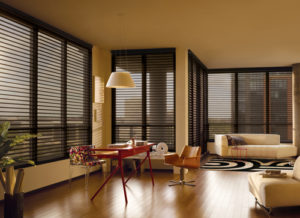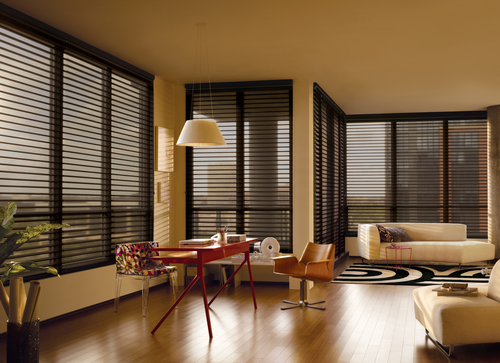 Once you've figured out the best way to perfect the daylighting in your home, you might consider some other adjustments. Tweaking the layout of your rooms can enhance daylighting, making it that much better. Is your couch facing away from the window? Try rearranging furniture to take full advantage of your new lighting. Do you have artwork or pieces of decor that are too dark? These could add a heavy feeling to your space, and what you want is a lighter, brighter feel. Consider finding some new decor. Minor adjustments can make a huge change to your overall environment, and you deserve a comfortable place.
Daylighting: Brighten your Home
As winter rolls in, the days get darker, which means it's the perfect time to daylight your home. Daylighting will create an environment with ample natural light. No more harsh UV rays and ugly glares. Beautiful light will soon be streaming through your windows. Are you ready to get started? Contact us today at Rocky Mountain Shutters & Shades for a free, in-home consultation.