Could decorating with metals be your next design move? It's fun to see the latest trends, but it can be difficult to decide how to update your style without changing your home too much. Do you know what's easy? The perfect accents add statement to your home while maintaining the comfort and personal style you love. Take a look around your home–you'll see metallic accents. Have you considered what part they play? How much of a statement are they making? With today's trends bringing in elements of copper, brass, rose gold and more, decorating with metals can add layers of style, bring out a statement, or transform the space. From glistening accents to subtle tones, explore how metallics can be a fun adventure in home design!
Layers of Style & Functional Fashion
Both statement-making and incredibly functional, decorating with metals is made easy when you add lighting. A glimmering metallic table lamp, an industrial chandelier or pendants over an island–lighting is the perfect way to add layers of style to your space. Why it's easy?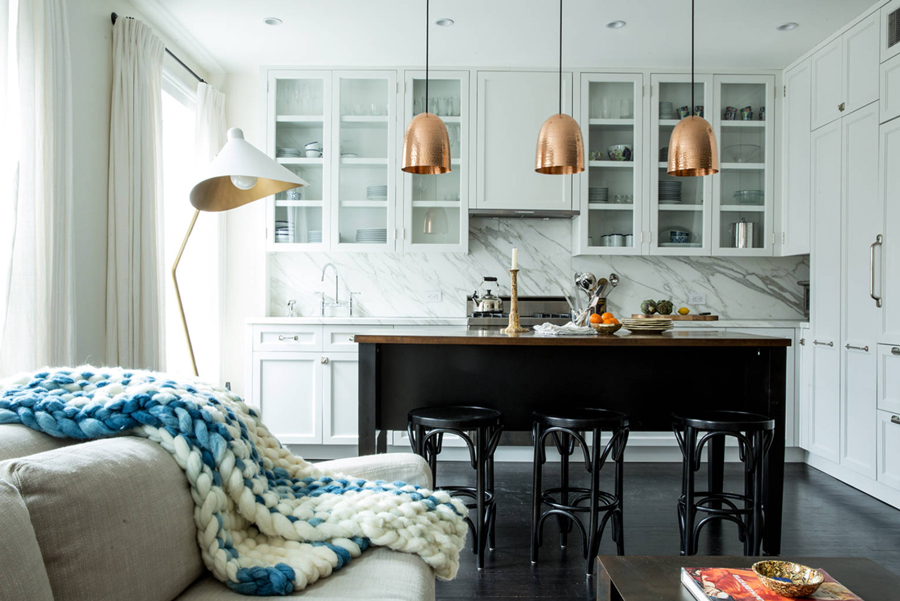 The metal accents you already have in place, like cabinet pulls, fixtures and drapery hardware, can remain. The layering of another metallic finish will both update the space and add intriguing accent. The same can be said for accent pieces that you bring in for a unique pop of style. When going for function, think Moscow Mule mugs, a bronze side table, or an ornate framed mirror.
Transformative Design Elements
The hardware and fixtures in place around your home bring an element of design to your space. But, you may not have considered their importance before now. Are you ready for a change? You can transform rooms in your home with updates to the hardware and fixtures.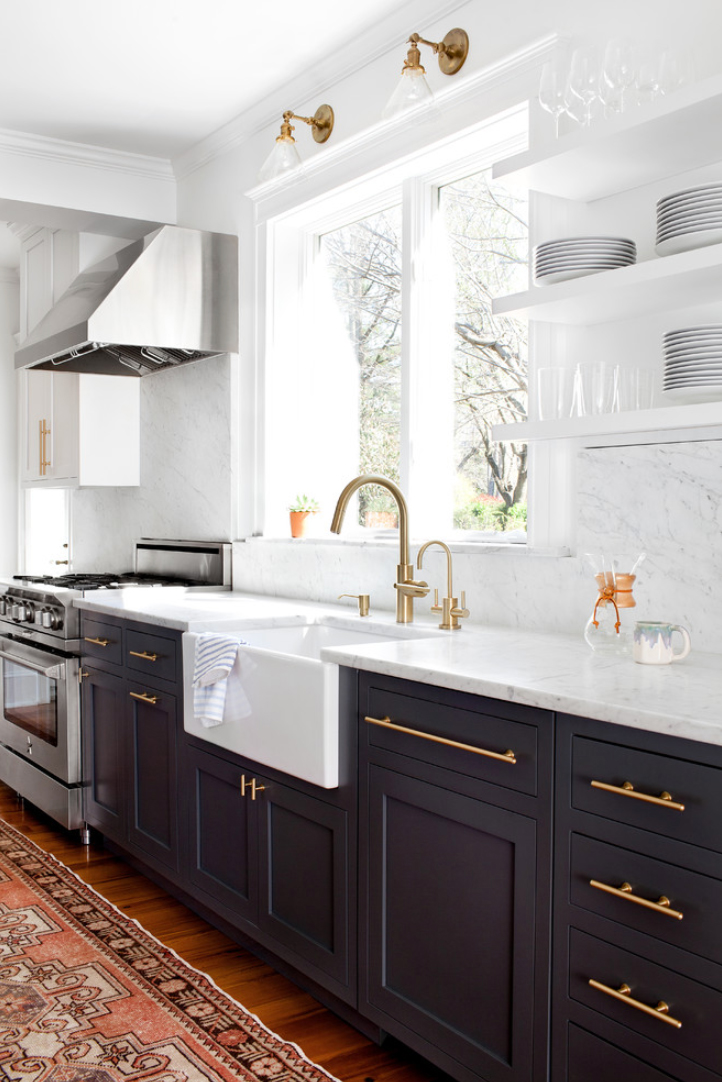 While many homes feature the traditional look of brushed nickel or oil-rubbed bronze, the latest trends invite new metallics to these foundational aspects of your home. Go bold with the shimmer of copper or rose gold. Choose the vintage appeal of antique brass for a more subdued look. Or, add an industrial statement with black wrought iron.
The Right Statement of Style
We always believe that the way you dress your windows will extend your personal style to the backdrop of your home. What do blinds, shades and shutters have to offer? In a word–everything. The hardware can reveal metallic accents for statement-making style, or simply coordinate with your home's–already established–fixtures.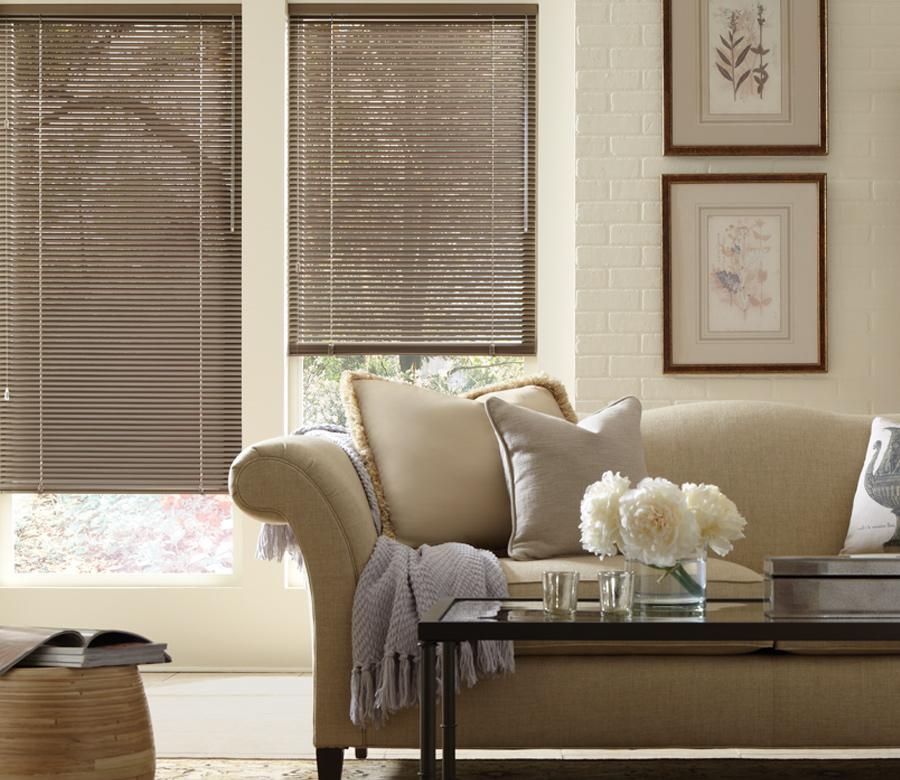 The top treatments can showcase metallic design, or cover the accents for soft appeal. The fabrics can feature metallic threads to offer glistening elements to the cozy look of your home. And, the finishes can steal the show–our Modern Precious Metals collection offers a modern spin on aluminum blinds that's absolutely stunning.
Decorating with Metals: Add Trend to Your Tradition
Decorating with metals should appeal to your personal style. How much of a statement you want to make will really depend on the look you're going for, from subtle glimmer to bold accent. At Rocky Mountain Shutters & Shades, we'd love to show you how decorating with metals can really bring a new look to the tradition of your home. Come visit us at one our three Denver area locations, or invite us into your home to show you all the latest finishes, fabrics and function we have to offer. Contact our team today!