The trees are full with gorgeous leaves, there's a chill in the air–all I want to do is curl up with a cozy blanket and some hot chocolate! Isn't fall great? Sadly, the leaves will soon fall off, and the days will be colder. I mean…we've already had snow! Your heating has probably already kicked into high gear, but sometimes that isn't enough. Does your home get drafty during this time of year? What about those falling leaves? Bare trees can leave you feeling like you could use some more privacy. Thermal shades will provide the solutions you need, all while revamping your home's style. Take a look at a few of the benefits.
#1 Energy Efficiency
You have your heat on, but you're still bundled up in your home. Sound familiar? Chances are, you don't have thermal shades on your windows. 40% of heat loss happens because there's no insulation. The right window treatments will keep the cold air out.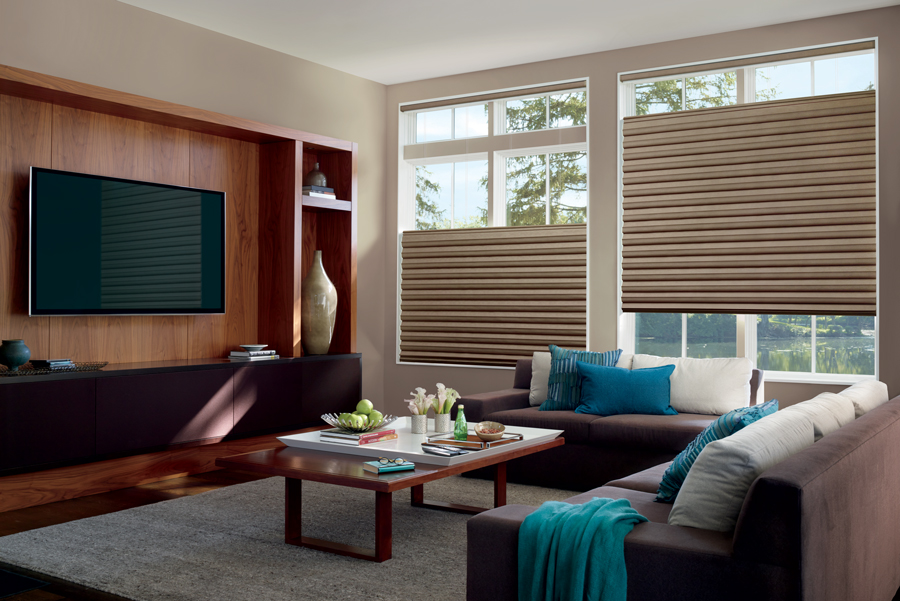 There are many options for thermal shadings. Love the look of layers? Fabric roman shades would be a great fit for your design. Or, create a classic look with honeycomb shades. Plantation shutters are another gorgeous option that offer energy efficient solutions.
#2 Control Your Environment
Bare trees mean that your home isn't as protected as before. Too much light will stream through your windows, causing glare and privacy issues. You need just the right amount of view-through and natural light.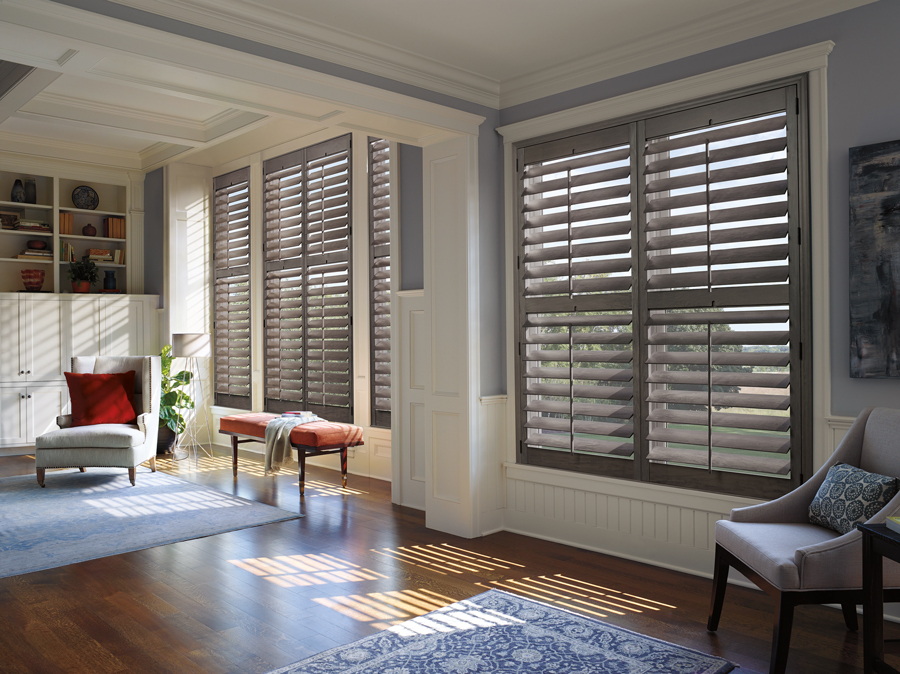 Top down bottom up thermal shades are one of our favorite year-round solutions. Adjust your shades based on the desired amount of light and privacy. Plantation shutters with split tilt offer similar solutions; all you have to do is change the direction of the louvers to your liking. It's simple to control your design and temperature with these insulating window treatments!
#3 Harvest Light
The days feel shorter during autumn and we have less sunlight. Having control over your environment is key to harvesting as much light as possible during this time of year. You'll need different solutions throughout the day.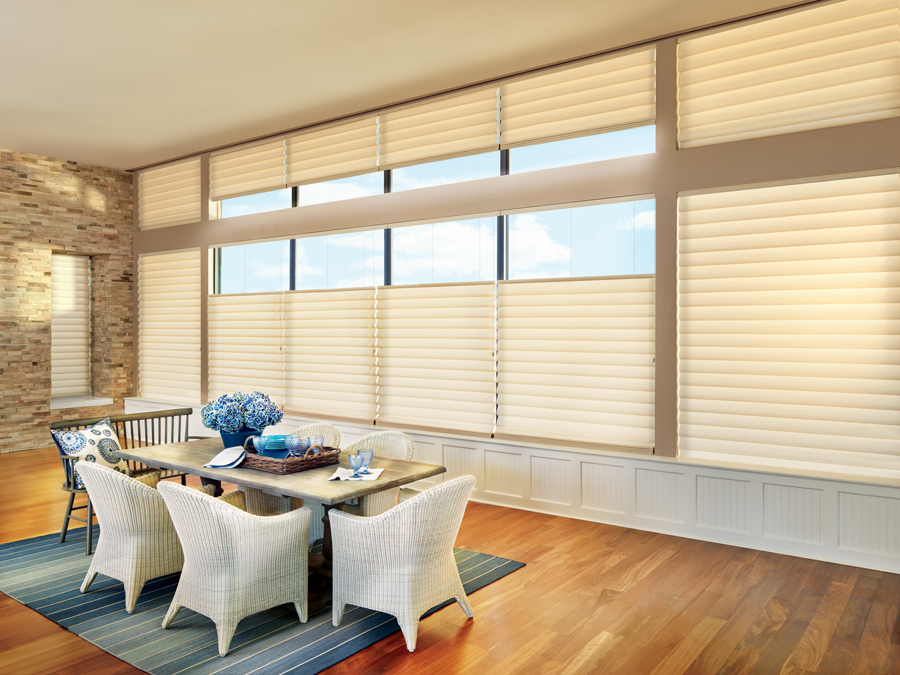 Adjusting your shades shouldn't be a hassle. Smart thermal shades will give you the solutions you need throughout the day without having to lift a finger. Create a schedule using the PowerView app or adjust using the Pebble remote. Smart shades allow you complete control all day long.
Enjoy the Benefits of Thermal Shades
It's time to gain control over your environment with thermal shades. You'll get the control and customization you need to maintain a comfortable, stylish home all year round. Our team is here to show you all of your options. Contact us at Rocky Mountain Shutters & Shades for a free, in-home consultation, or come visit one of our showrooms for a hands-on experience. We can't wait to get started!