Autumn can be a beautiful time of year. You know what else it can be? Dreary and frustrating. Days of rain and chilly temps can get you down, while the decreasing daylight hours are clearly no help. And, with the changing seasons come different angles of light. While we know we should all embrace the beauty of fall, these common window issues can really get in the way. Blinding glare, restless sleep, decreased light…what's keeping you from enjoying autumn?
Landscape Views
Fall is the time of year when you want to take in the view of changing leaves, mountain scenery and wildlife scurrying about. But, without window coverings, there's terrible glare. Window issues of glaring light happen whether the sun is shining or not.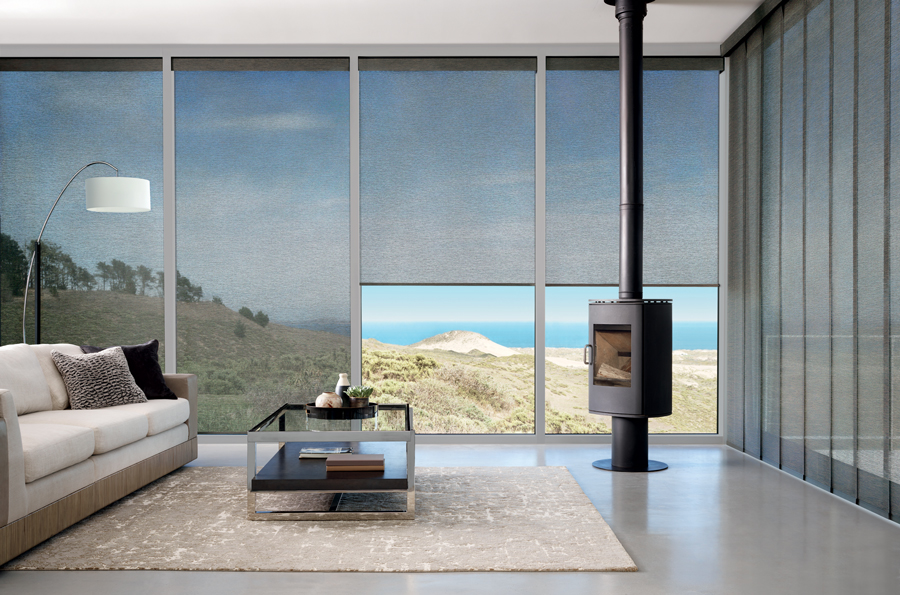 With the right window treatments, like these Designer Roller Shades, you'll receive the filter you need to display the beauty of your view in warm, soft, natural light. Want even more control? Many of our sheer shades offer the versatility of dual shades. You'll have the best of both worlds at one window.
Blissful Sleep
It's no secret. Changing seasons can mess with sleep. And, no one is at their best without sleep. From getting children to sleep longer and later, to being able to take a nap on a cold, drizzly afternoon, don't let common window issues get in the way.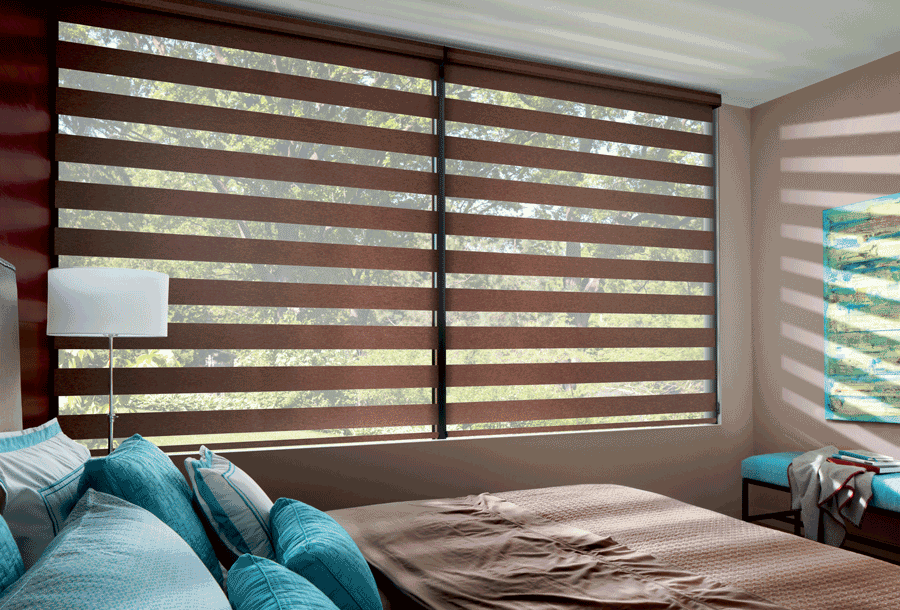 With window treatments that block the light and glare, you can sleep. Your family can sleep. Everyone will be in a better mood to enjoy all that fall has to offer! These Designer Banded Shades take light control (and style!) to a new level. From the ultra-dark position, you can shift the fabric panels to have filtered light and landscape views. Even better? PowerView motorized shades adjust without any effort.
Glowing Light
The light of autumn seems golden at times. Not only is the light this time of year luminescent, but with decreased daylight, we just want more of it in our home. Daylighting–the act of pulling light into your space–is one of the best ways to enjoy the light and control it at the same time.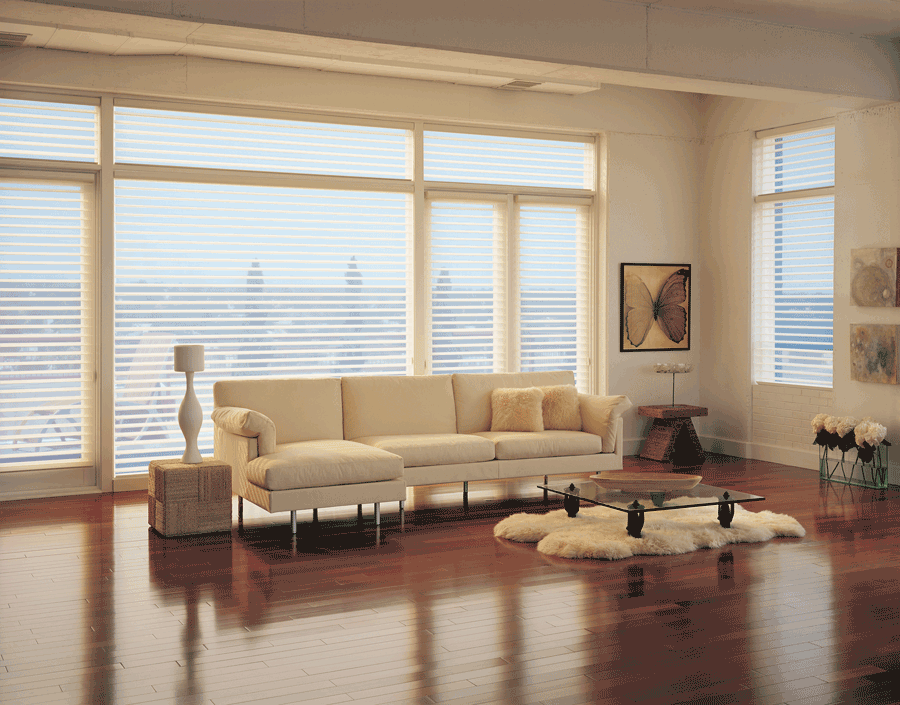 Sheer shades, like these Silhouette shades, welcome light into your home while keeping common window issues out. Reduce the glare and harmful UV rays. Increase natural light and privacy. You can do all of this while enjoying landscape views through sheer fabrics.
Say Goodbye to Window Issues!
What better way to solve common window issues than having an expert visit your home, listen to your concerns and then fill you in on the fabrics, features and functions that will improve your life! At Rocky Mountain Shutters & Shades, we come to your home for a free in-home design consultation. Contact our team today!