Have these winter months left you feeling like you've moved into a cave? With it staying dark after your morning coffee and then becoming dark in the evening again before dinner, it's important to increase light and maximize it where you can. The right window treatments can do just that for you! We're here to guide you to the best window solutions for you and show you how well they can function in you home.
Daylighting, What is It?
Daylighting is when the interior of your home is lit up with natural light as opposed to artificial. There are two reasons why this is a key factor in a home! First, your wallet will be a bit more padded because of the energy efficiency. And second, your body and mind will feel more in sync because of the natural ebbs and flows with the sunlight.
Tilting Your Treatments
No matter if you prefer interior shutters, shades, or blinds all three options have the ability to tilt to increase light. Shutters are equipped with louvers that are easily adjustable and allow you to direct light exactly where you want it. Blinds feature slats. Then, shades like Pirouettes and Silhouettes have vanes that are adjustable.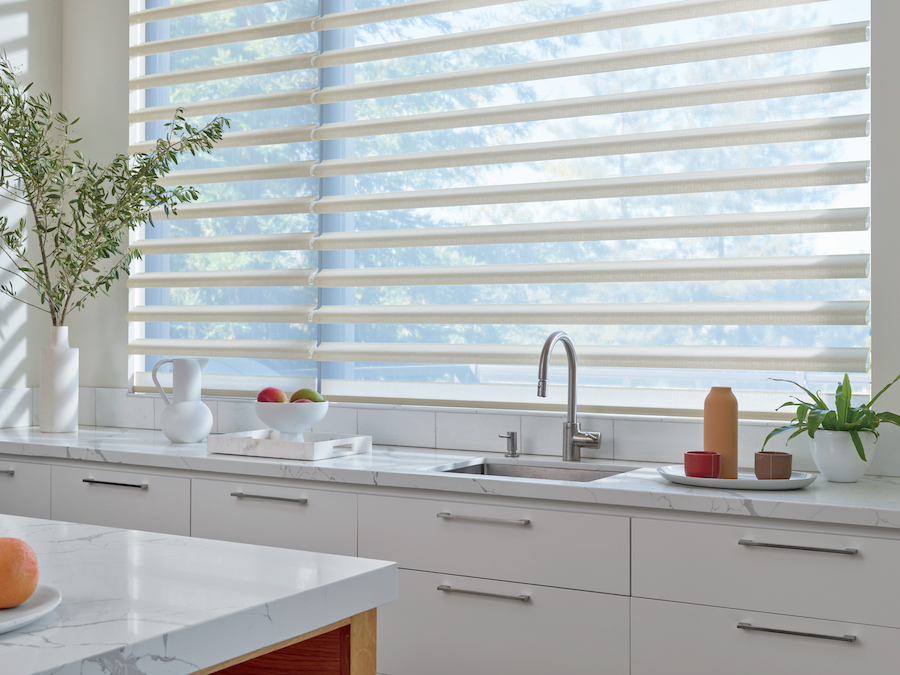 When you switch up the louvers, slats, and vanes you can create your ideal atmosphere by directing the light where you want and need it. They help you to both keep the glare out of your eyes while still brightening your space with a more diffused light.
Increase Light with Top Down Shades
You know how a ceiling fan provides slightly different lighting than a lamp? Just like that, top down bottom up shades provide a different atmosphere as well. They help to add privacy, reduce any squinting you have had to do, and give you the ambiance you want in your space.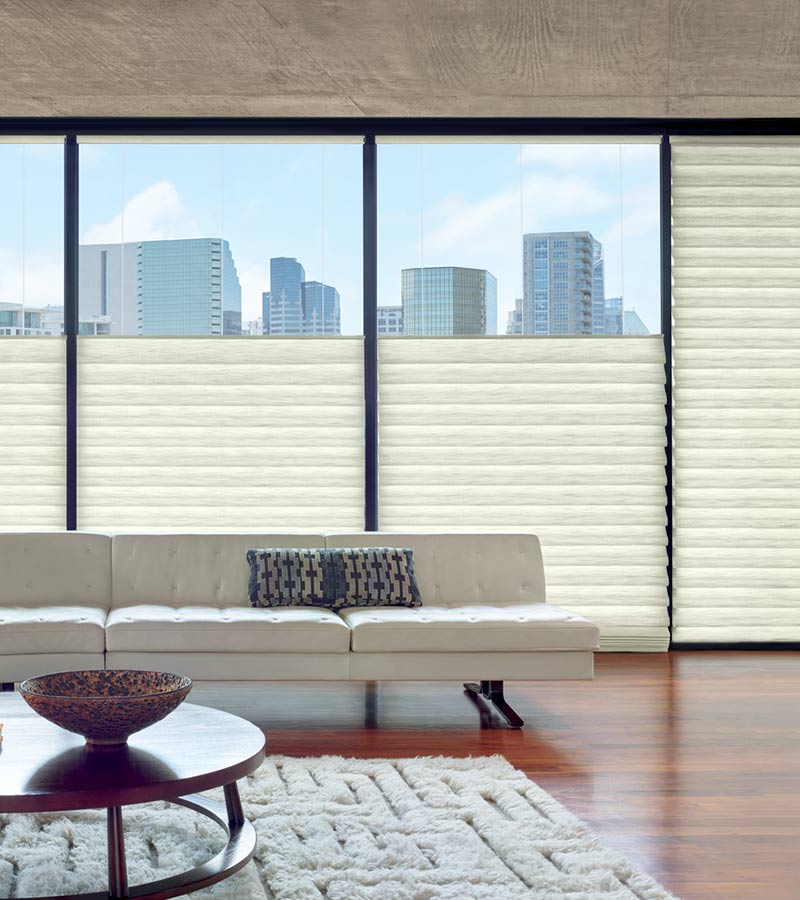 Smart Treatments
Smart home technology has grown tremendously in the past few years. And automated window treatments is no exception to those leaps and bounds. Adding this simplicity and convenience allows you to not have to switch up your treatments at all. You can now adjust them from anywhere in the house, set schedules, and have ease when adjusting those hard to reach shades. PowerView® automation is the app that makes this all possible!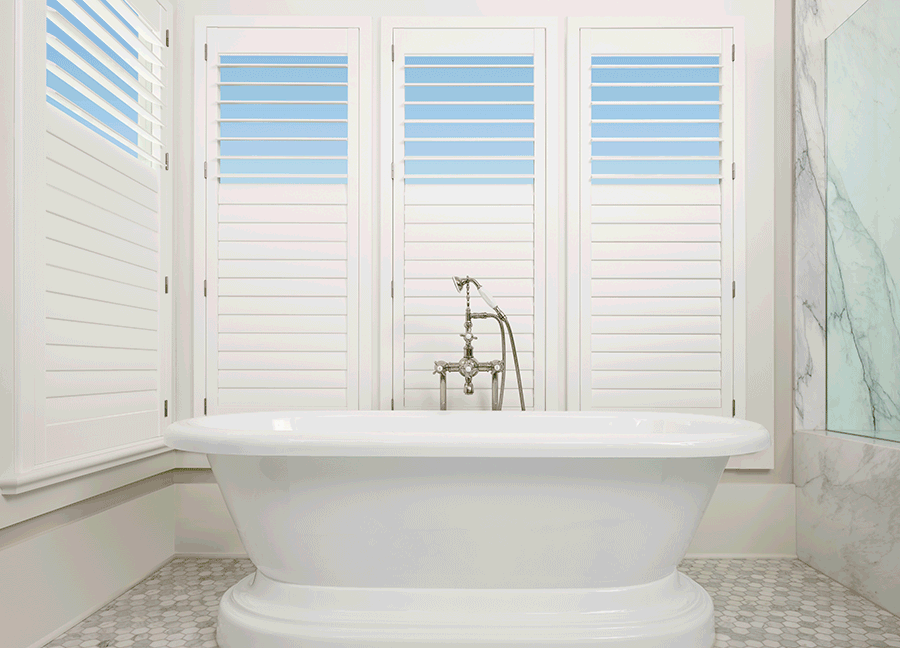 The Best of Both Worlds
You no longer have to worry about either having window treatments or having natural light in your home. With our dual shades you can have both! They help to cover your windows, but with the light filtering shade down it will slightly diffuse the light while still keeping it bright. Then when you want it darker, it's as simple as dropping down the secondary shade.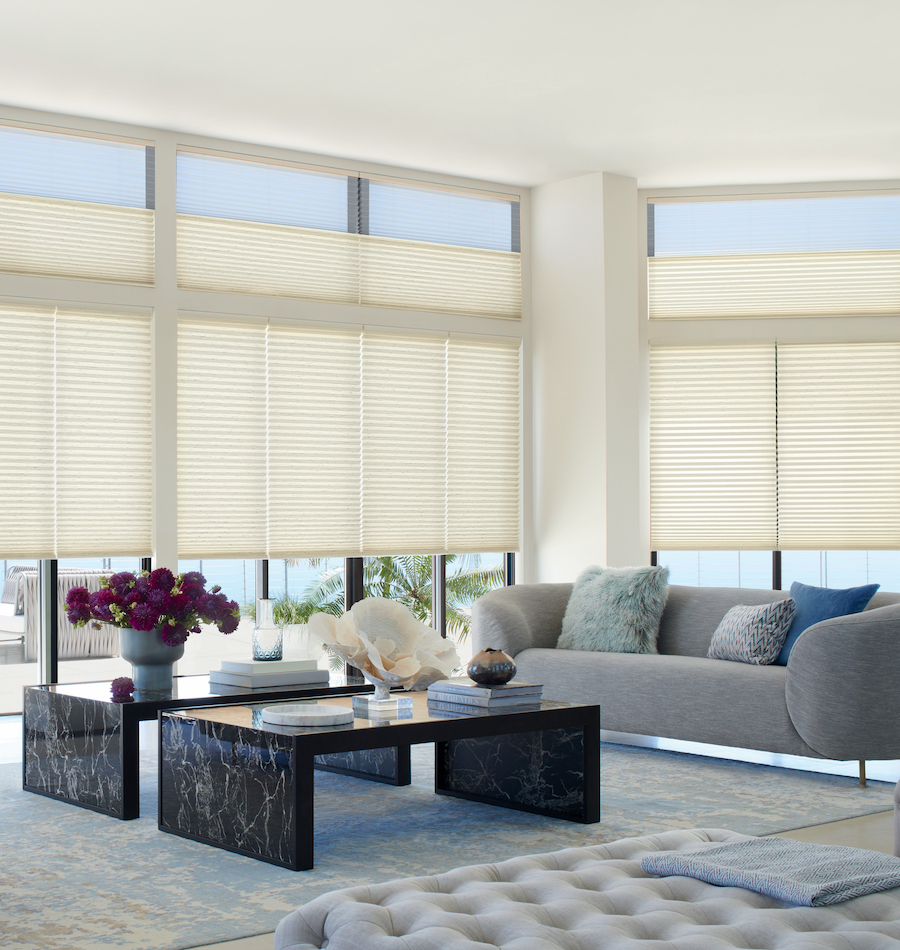 Rocky Mountain Shutters and Shades is here to help you transform your Denver area home and the natural light that flows throughout it. If you're ready to increase light in your space, contact us today for your FREE consultation.