Refreshing your interior is a great way to get ready for a new season. To introduce style and comfort to any space in the home, try layering drapery. If you need a better understanding of the most important style elements to consider, we have some suggestions.Take a look. 
1. Use Patterns & Prints
Patterns & prints bring style and color into a room. By layering drapery with fabric shades, your room will feel complete. Ask for help when choosing to mix patterns-this can be an important part of the room's design.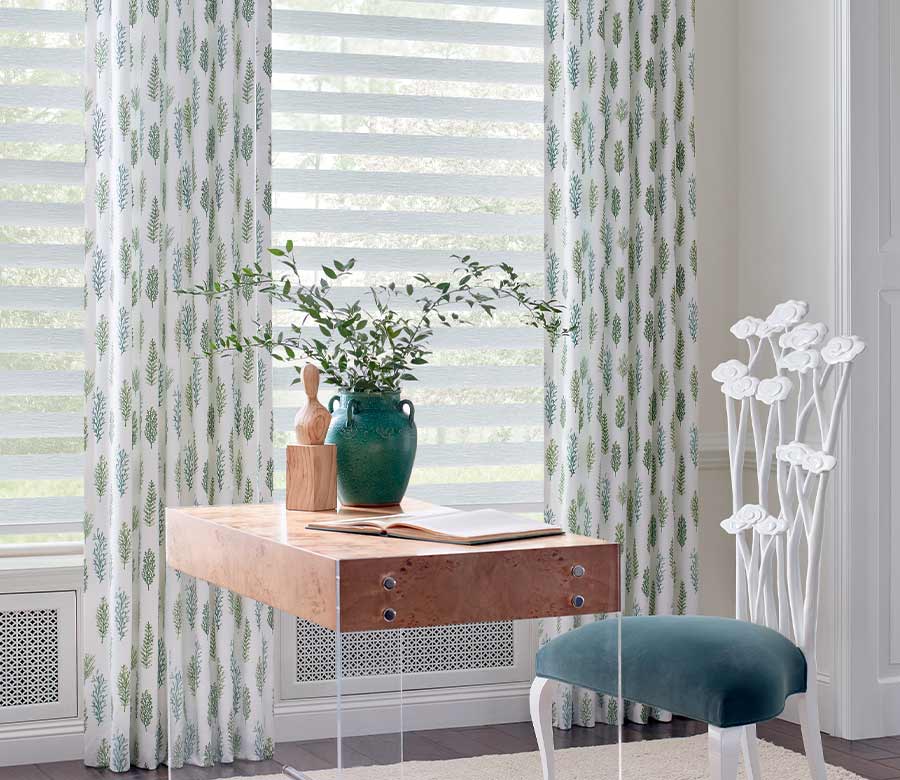 Clients can choose to add a pattern to the shades or the draperies. It's a personal choice. Just remember to keep the focus on one pattern so as not to overwhelm the room.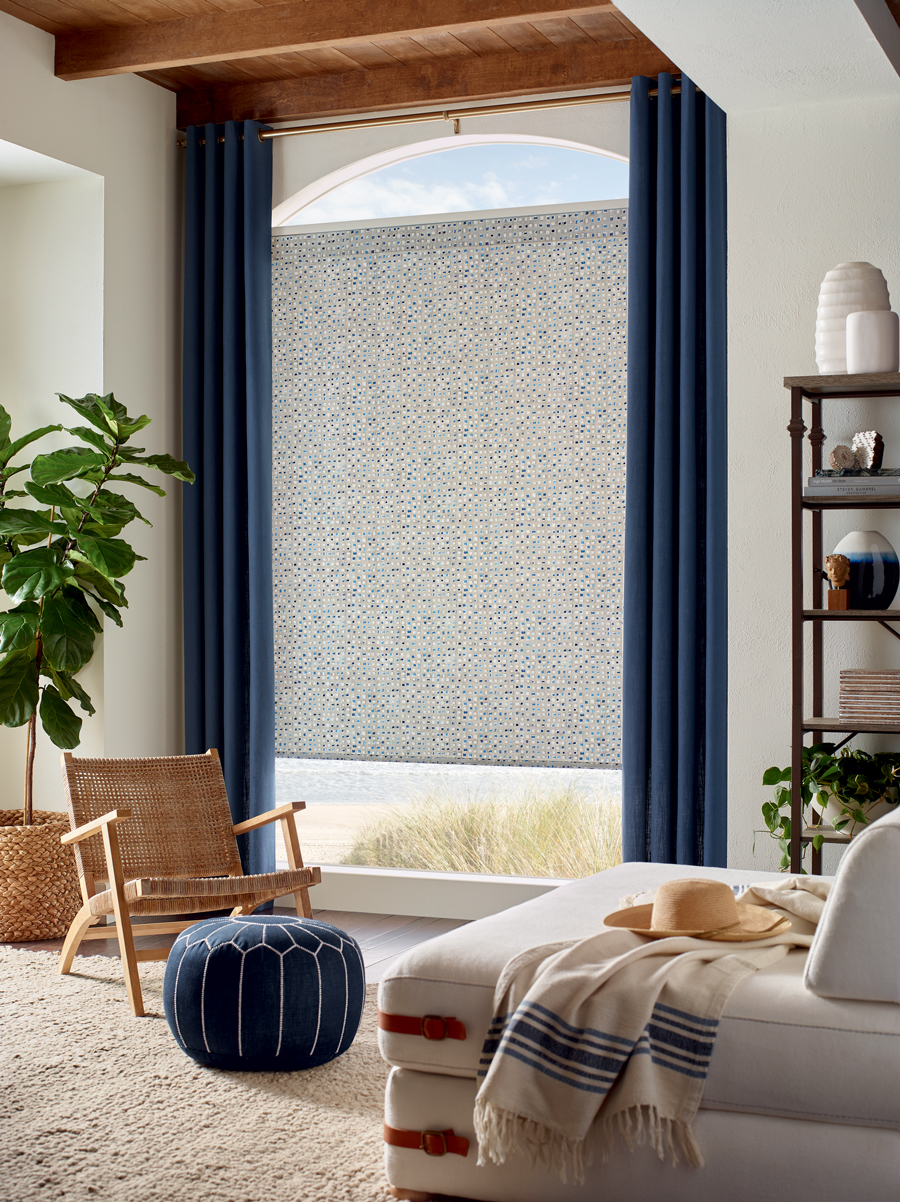 2. Display Hardware
In addition, when layering drapery, consider refreshing hardware. The drapery rods can influence the overall look of the space–just as jewelry can change the style of an outfit. Use hardware as an accent piece to really accentuate your personal style.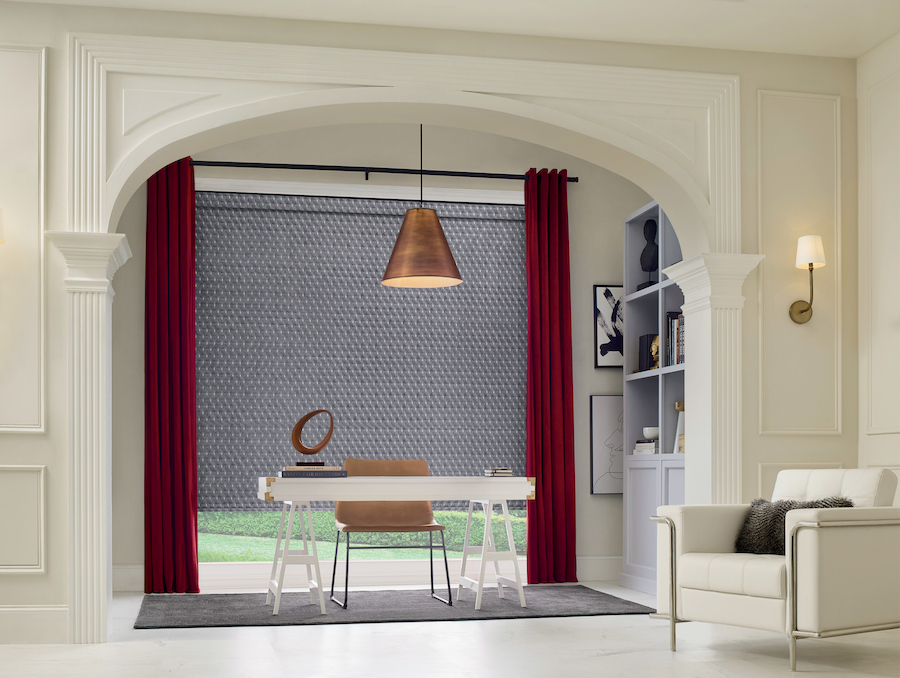 Our popular finishes, like matte black, gold and oil-rubbed bronze, can create a sophisticated look. Consider coordinating with the other elements of your home to bring it all together for that designer look you admire.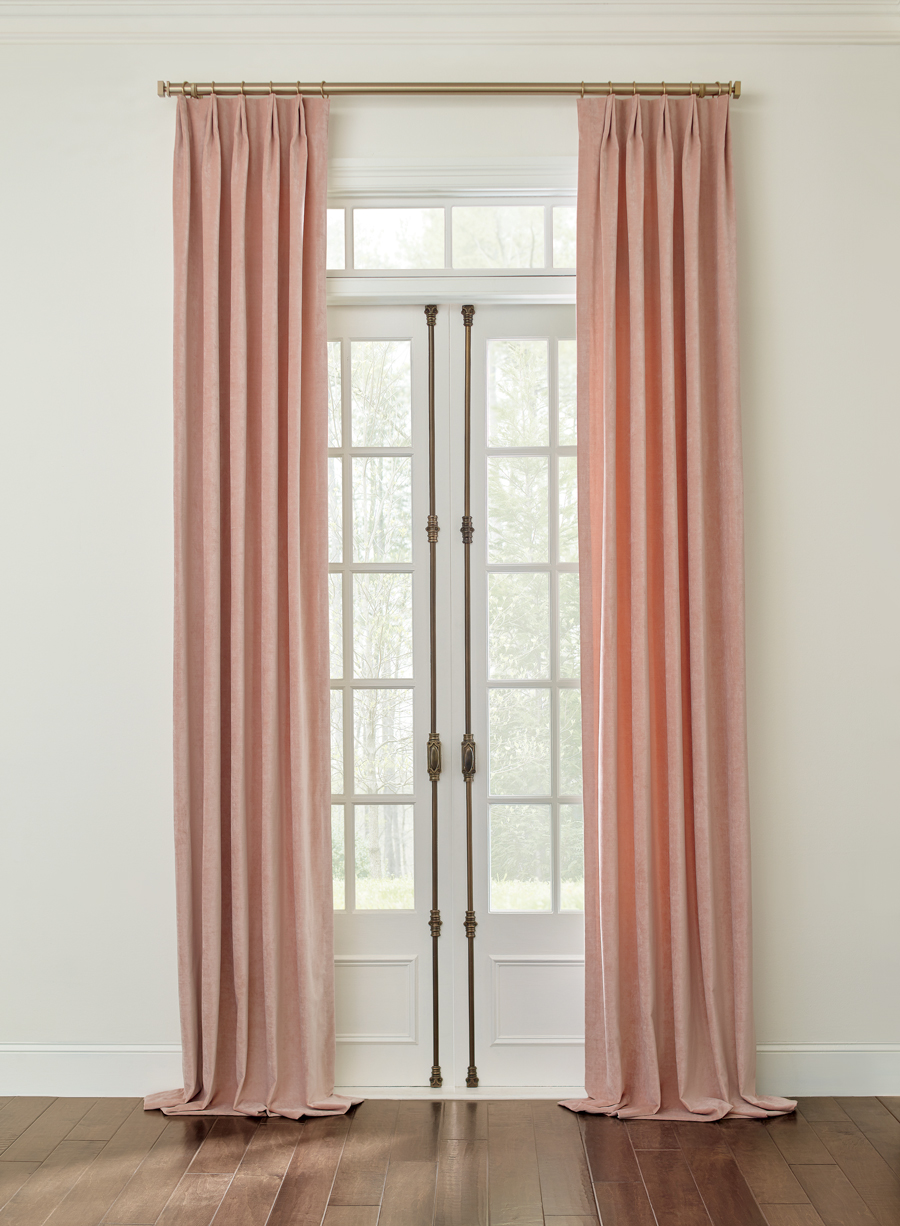 Another key consideration is choosing where to install the hardware. Clients who choose to install close to the ceiling enjoy the feel of a taller room. Now that's a useful style element!
3. Highlight the Atmosphere
Layering drapery can serve more than one purpose. First, layering will definitely enhance the design of your home, second, it can provide function to your space. Layering drapery can also highlight the purpose of each room by simply adding the correct window treatment combination.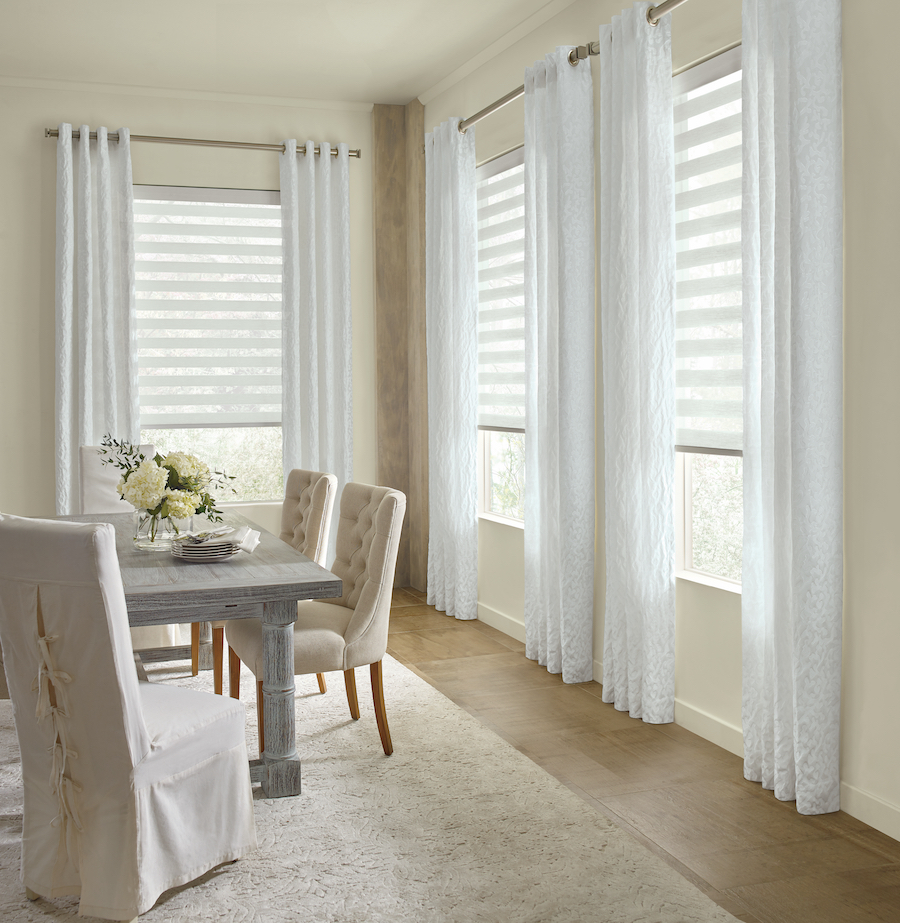 Take a look at this dining area–soft, airy, ideal for sharing a meal. By purposefully layering drapery over shades- you can adjust privacy to create the atmosphere you need.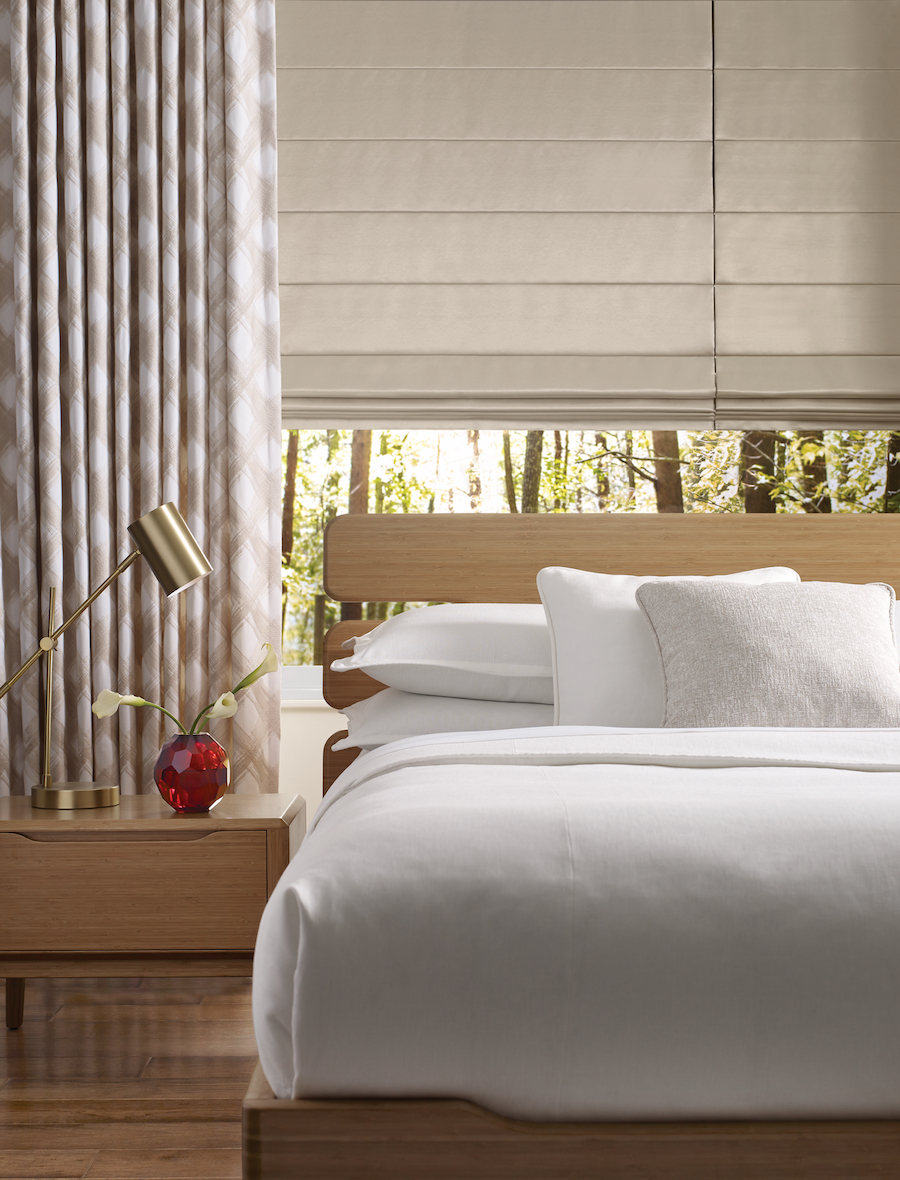 In addition, shades are available with room darkening capabilities. They add an abundance of function to your master suite, no matter what time of day.
4. Move Forward with Smart Features 
Don't be left behind. Smart features are becoming more and more popular in homes each year. Popular features like voice command, remote touch control and personalized adjustment schedules make life simpler. Adding these features to layered draperies will allow you to open and close them without inconvenience.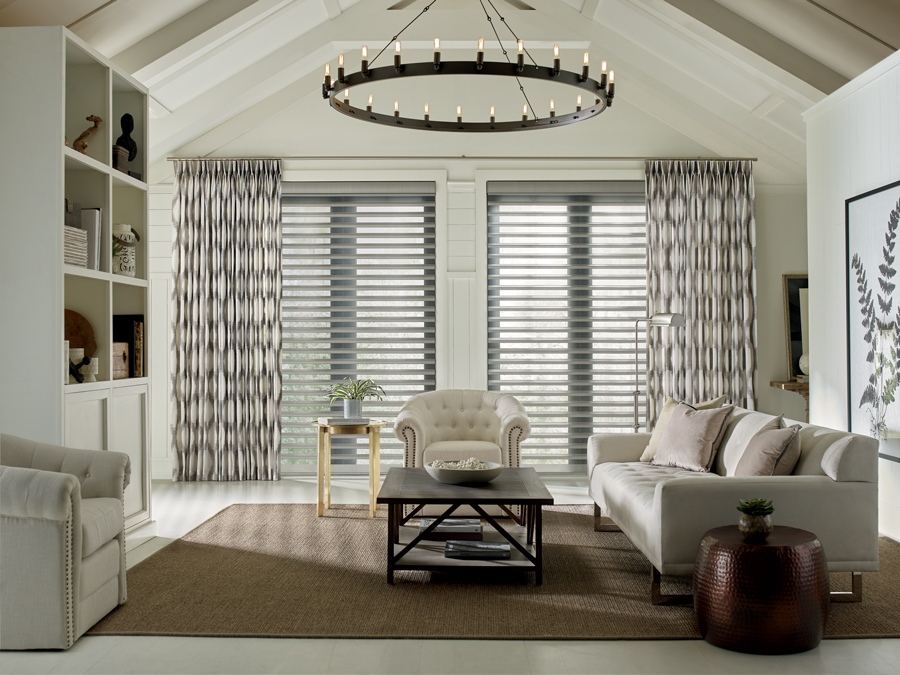 Will You Add Layering Drapery to Your List?
Now you can see the improvement layering draperies can have on the style and function of your home. Why wait? Contact one of our window treatment stylists at Rocky Mountain Shutters and Shades to design a plan and get started! We would love to guide you in the process of refreshing the look of your home this spring. Let's work together to make it happen. Contact us today for your Free Consultation.