Spring is just around the corner. There's no better time to tackle a home project than right now. Do you have questions about Covering doors? This is one of those improvements that may seem a bit intimidating. But, with the help of a window covering expert from Rocky Mountain Shutters & Shades, we can help in the process. Let's discover what options are available for your beautiful home by answering some of our most popular questions about covering doors.
Can you put any window treatments on doors?
You could..but take a minute to think it through. There are many different variables to consider–and each home is unique. Here's a list of questions to ask yourself before you decide on a door covering product. If you still have questions, just ask, that's what we are here for.
Should I be concerned with door knob or handle usage?
What does the shades attach to?
Will my door fully open?
Should they match or just coordinate with other shades?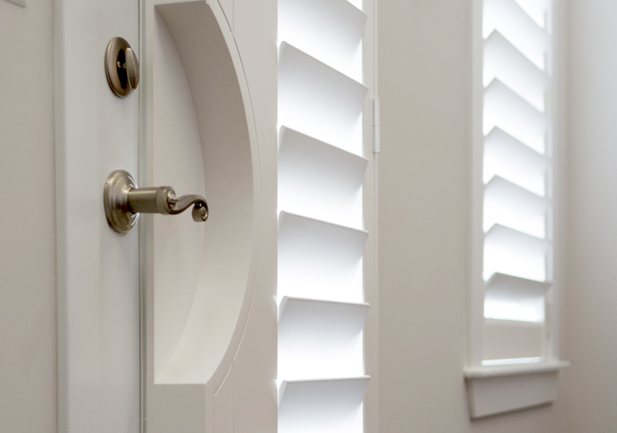 How can I make my front door more private?
The entrance to your home is a top concern for most clients. Those narrow, side windows–called sidelights–can be a worry. But, so can the door itself! With the right door treatment you can rest easy and feel secure in your home.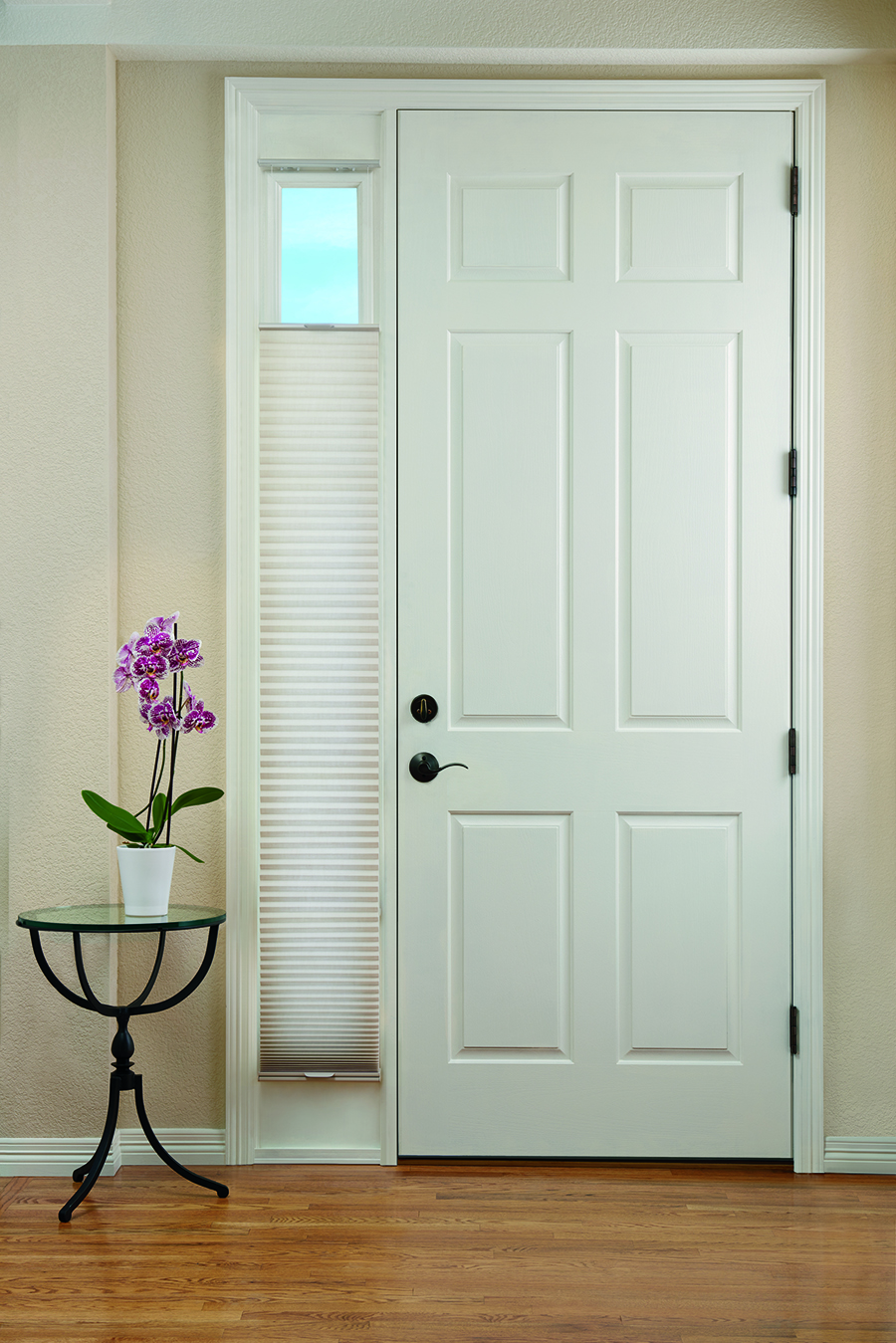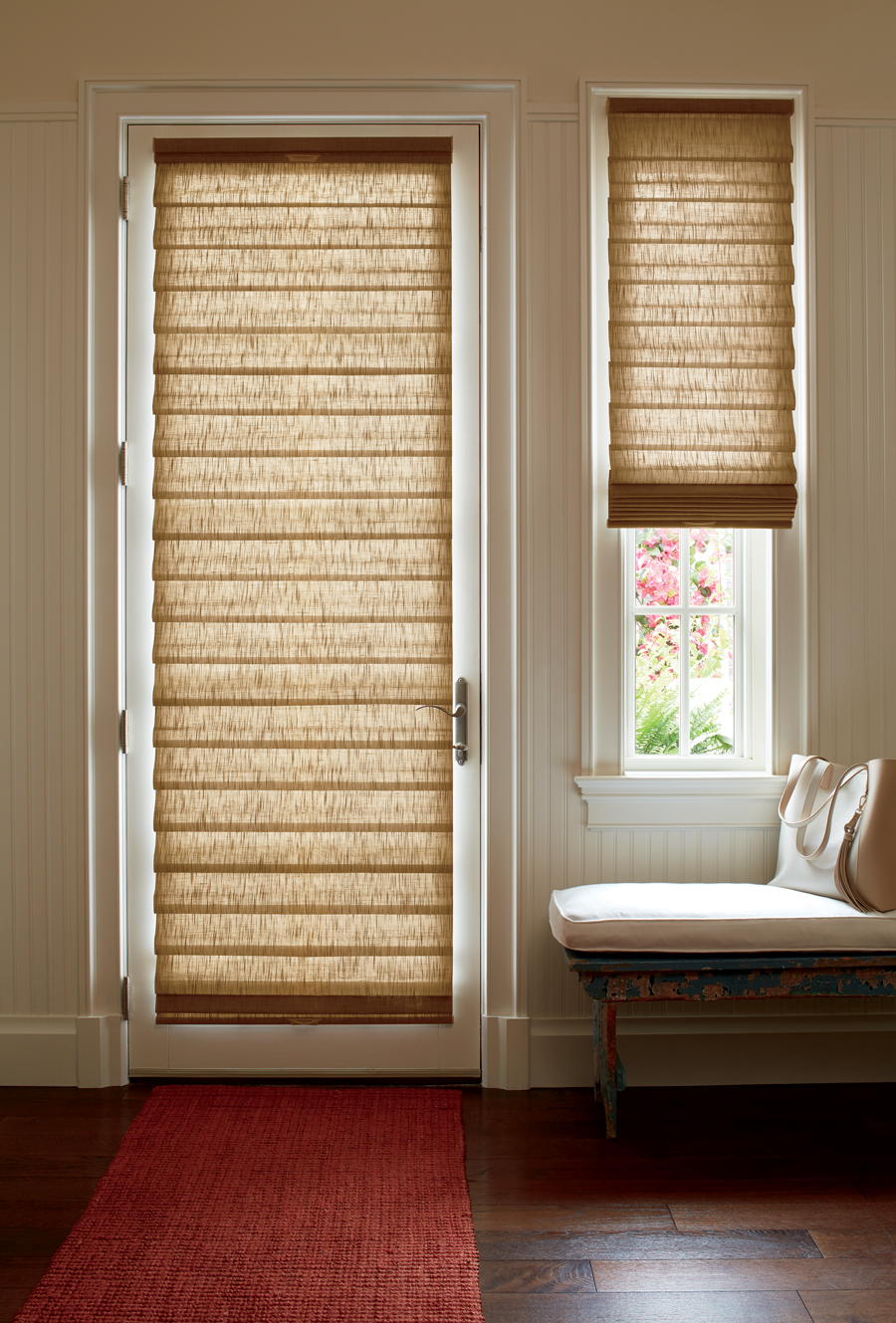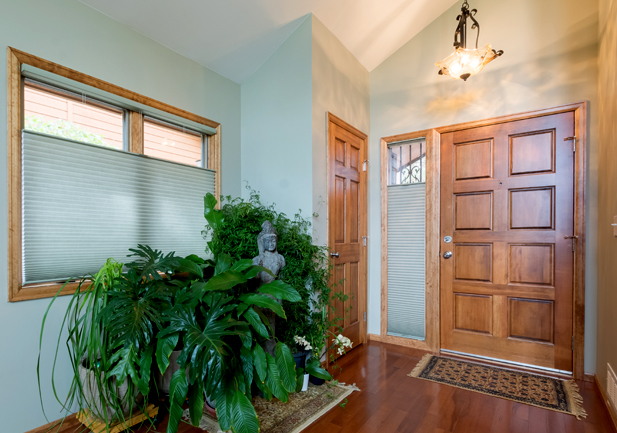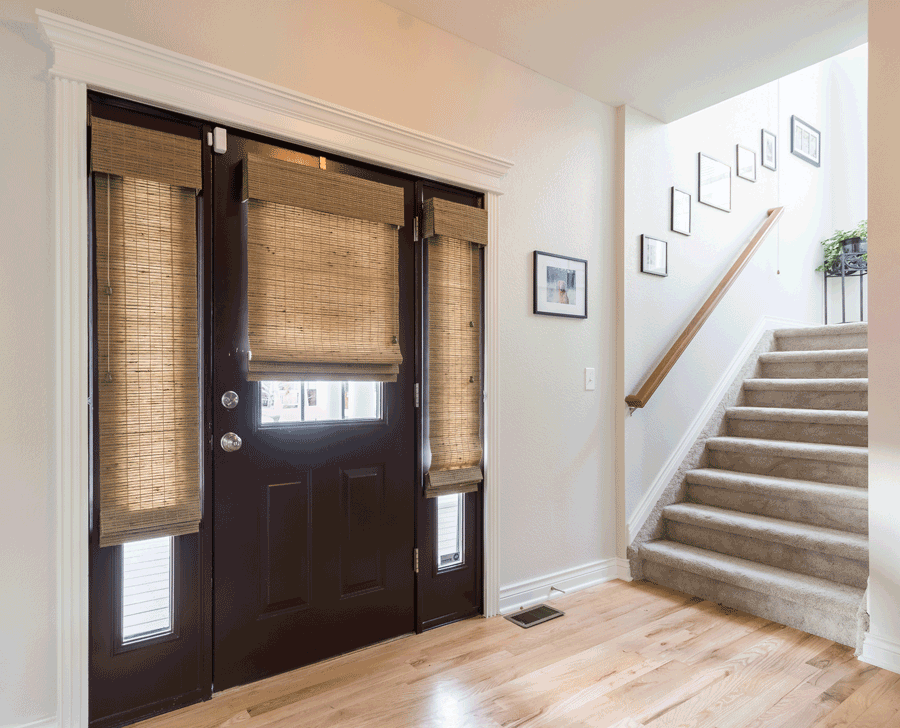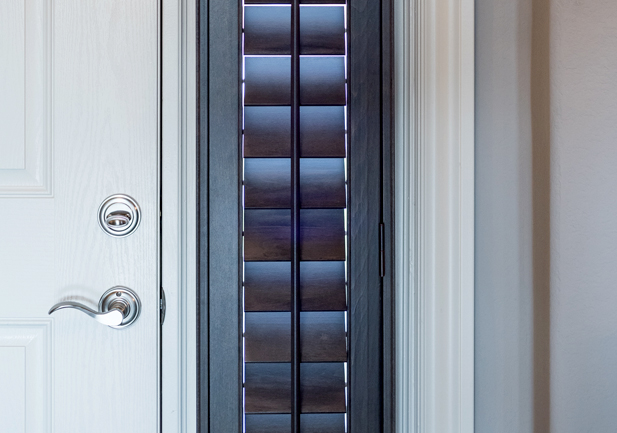 Are there ways to cover my glass pane door?
Glass pane doors can be tricky to cover, because there's not a lot of space for a treatment to attach. Instead of giving up on covering it, consider the newest innovation from Hunter Douglas: The TrackGlide system. With no drilling required and a super narrow track, this system can adhere to the frame around the glass, offering a sleek, modern look with the solutions you need. The honeycomb shades will glide up and down the track as you desire and top-down-bottom-up functionality is offered with this product as well.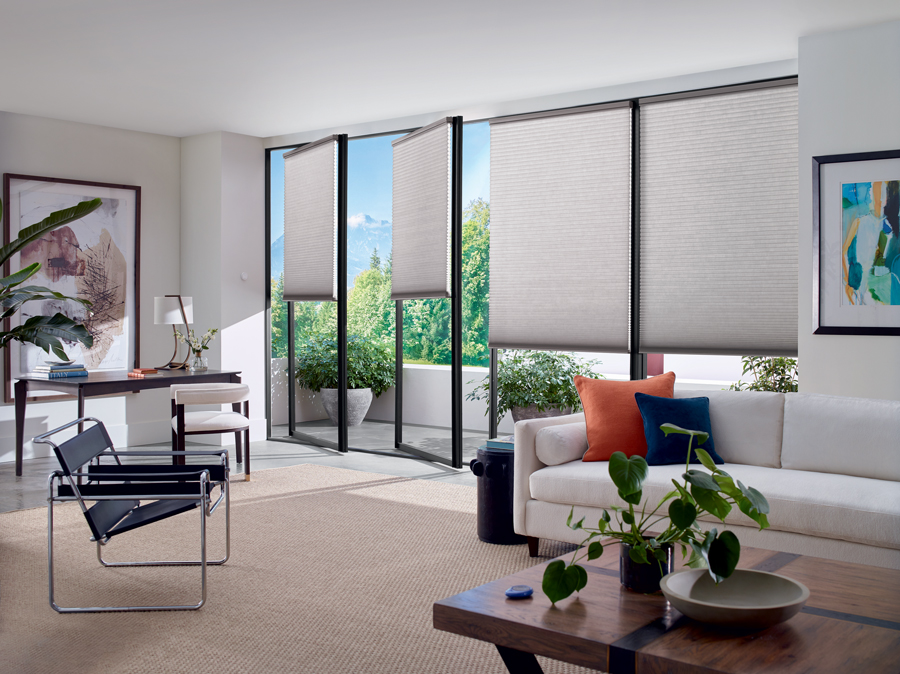 How can I cover my interior french doors?
The need for flexibility is important in the home these days, with lifestyles changing and work happening from home more often. Traditionally, french doors are used as an entranceway to an office and it's likely that covering them would benefit everyone.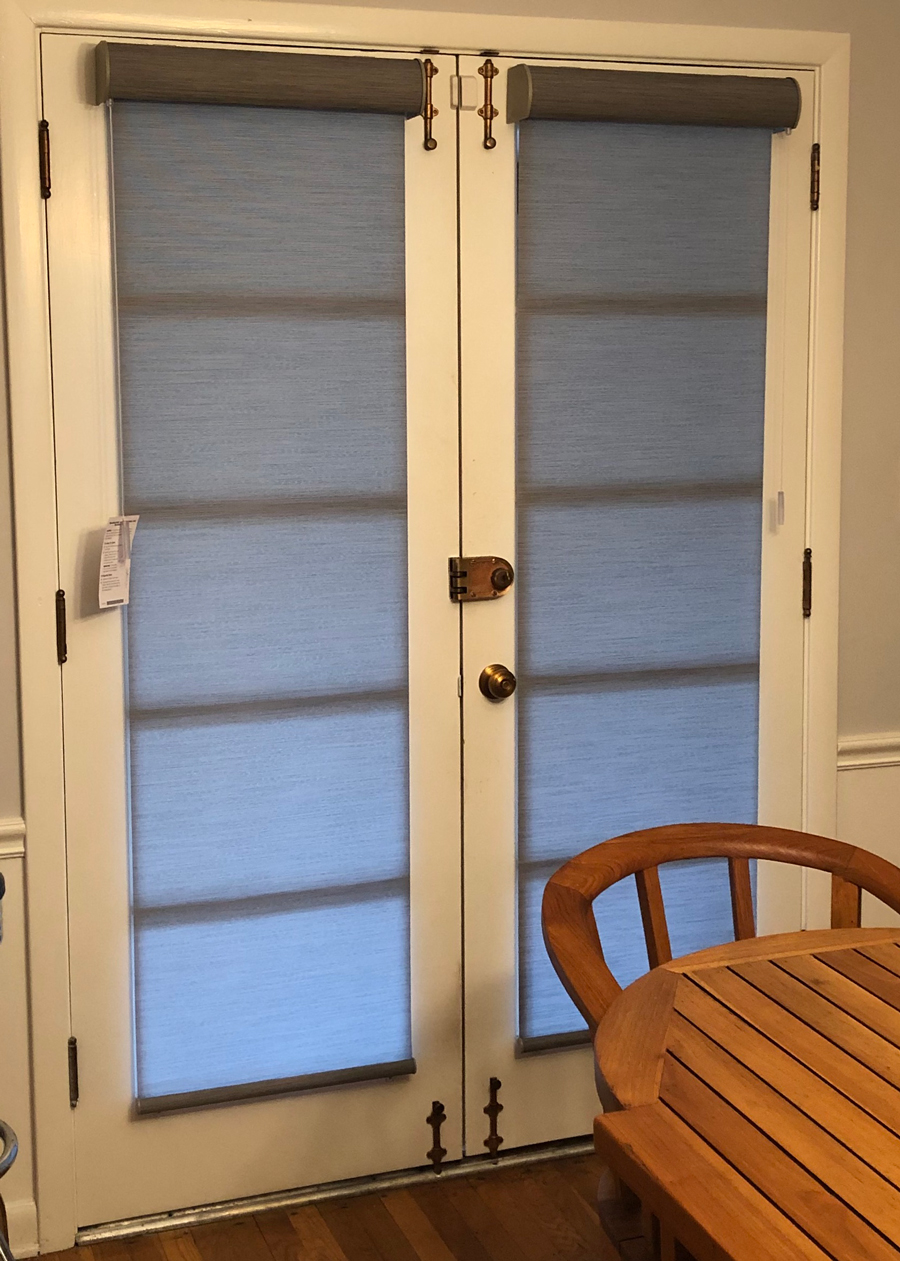 While there are many options to choose from when covering interior french doors, our most popular request is for roman shades and roller shades, followed closely by plantation shutters. Whichever product you choose will add function and style to your home.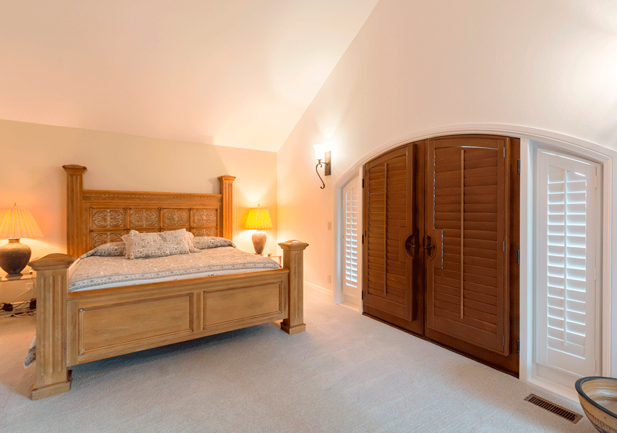 Can you suggest how to cover our sliding glass doors?
Sure. When covering sliding glass doors there are two ways you can go: Vertical blinds or horizontal. With vertical blinds, the opening of the treatment will move with your door in the same direction, side-to-side. Simple and easy to operate, just like your doors.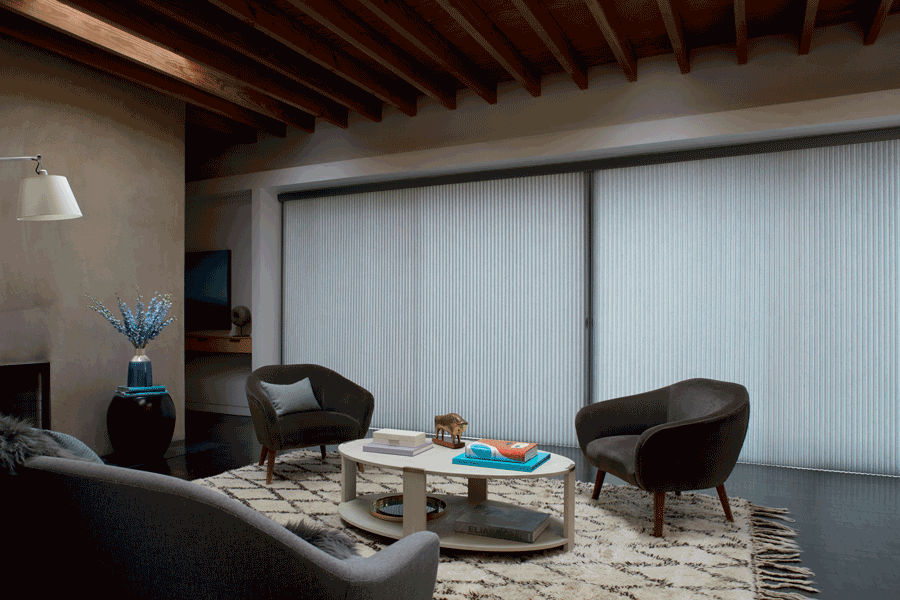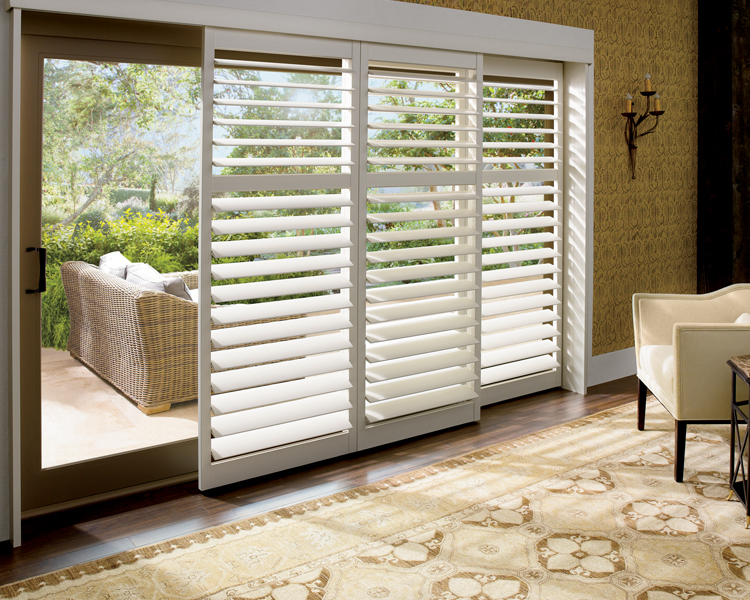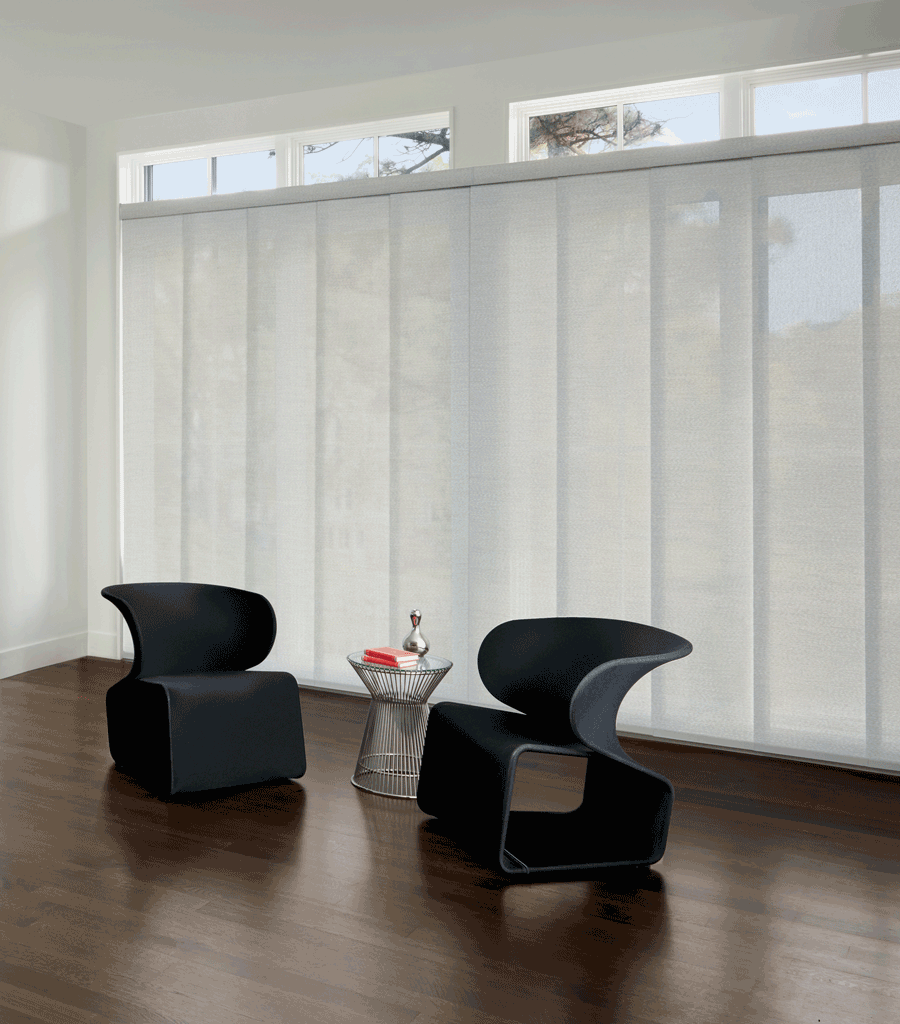 Second is horizontal blinds. These are a great option when you only use half of the door as an entranceway, and the other half remains covered for light control or privacy.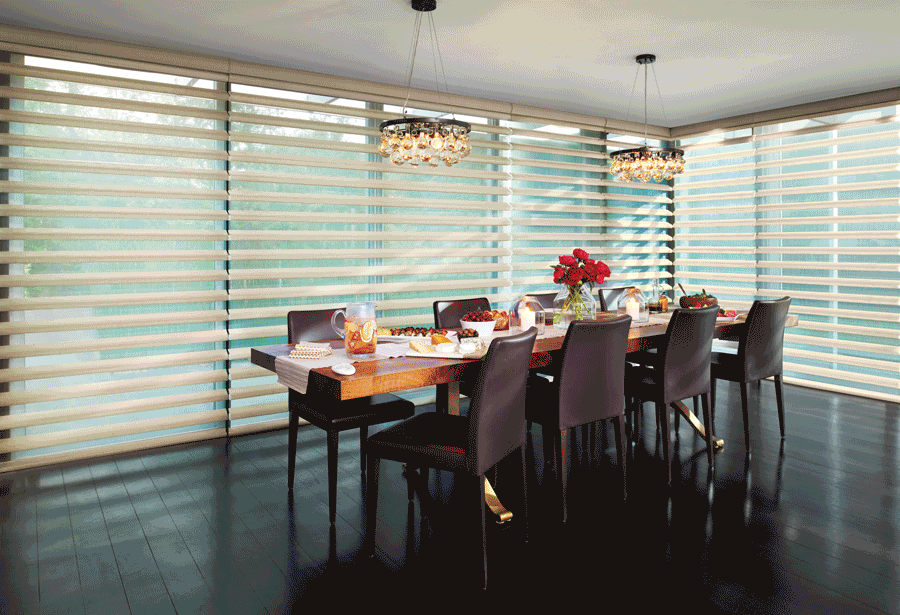 Some clients choose to cover the large opening in defined sections, using one shade over each section of windows. Some use one large shade to cover the entire expanse. Much of this decision is determined by the unique layout of your home and specific door. Adding automation to this option is a client favorite.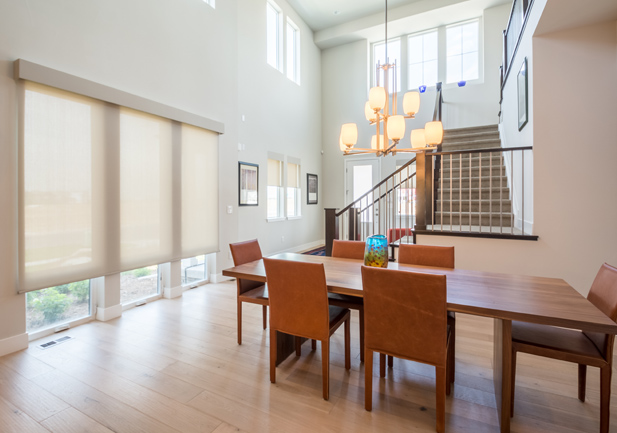 Any More Questions about Covering Doors?
If you have questions about covering doors in your home, Rocky Mountain Shutter and Shades can help guide you in your decision. Doors can be tricky to cover and that is why speaking with an expert in the field will allow you to complete your project right the first time. Come to our Park Meadows or Cherry Creek showrooms, or call for a FREE Consultation. We'd love to discuss your project and show you ways we can help make your home more functional for you and your family