Thanks to the pros at Houzz, the minimalist design journey just got easier. Their expert review of the newest book to hit the shelves has some great ideas to help us in the process of achieving minimalism. We know first hand that modern window coverings are a large part of accomplishing this fresh new look. Let's explore how to get rid of some stuff and improve the look of your home…minimalistically. 
Bye, Bye, Cords
You'd be hard pressed to find shades with cords these days, they are a danger to kids and pets and, in our opinion, look messy too. Once you remove dangling cords from your old window treatments, you'll realize how distracting they were to the overall look of your home.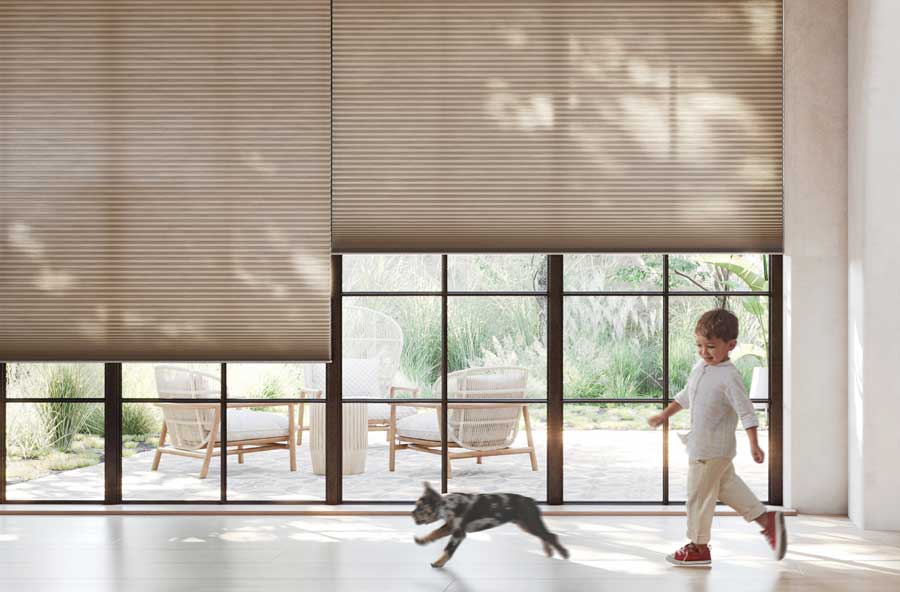 Blending In
Promoting a minimalist design means making smart choices, especially when it comes to window treatments. Windows need covering for practical reasons, like privacy, protection and comfort. So, choose a color that blends in with the wall color of your room. This way, your eye won't be drawn to the contrast, instead you'll enjoy a unified look.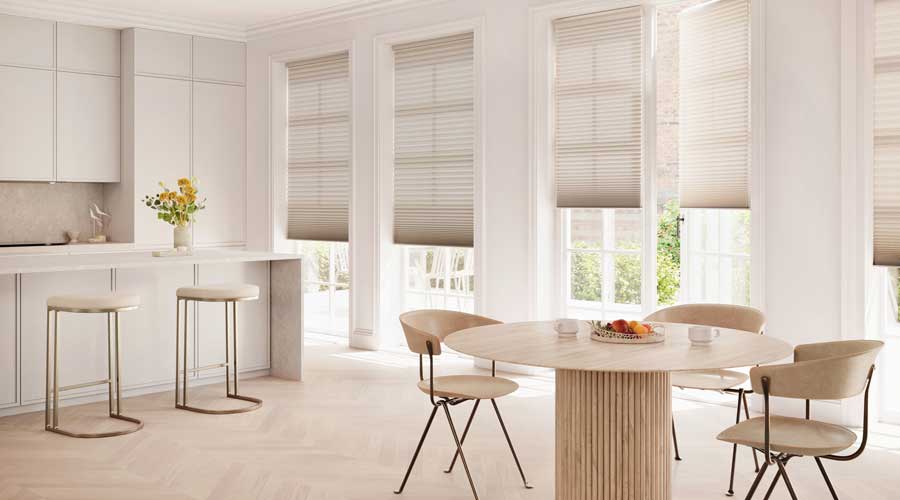 Roll it up
When it comes to window coverings and their features, one of our favorites is the roller shade. This is a brilliant choice for minimalist design because the fabric rolls up, into the headrail and out of sight. Also, rollers function efficiently, look great and come in a variety of styles (in fact, so many it may surprise you). No more excess fabric at the top of the window when the shades are raised.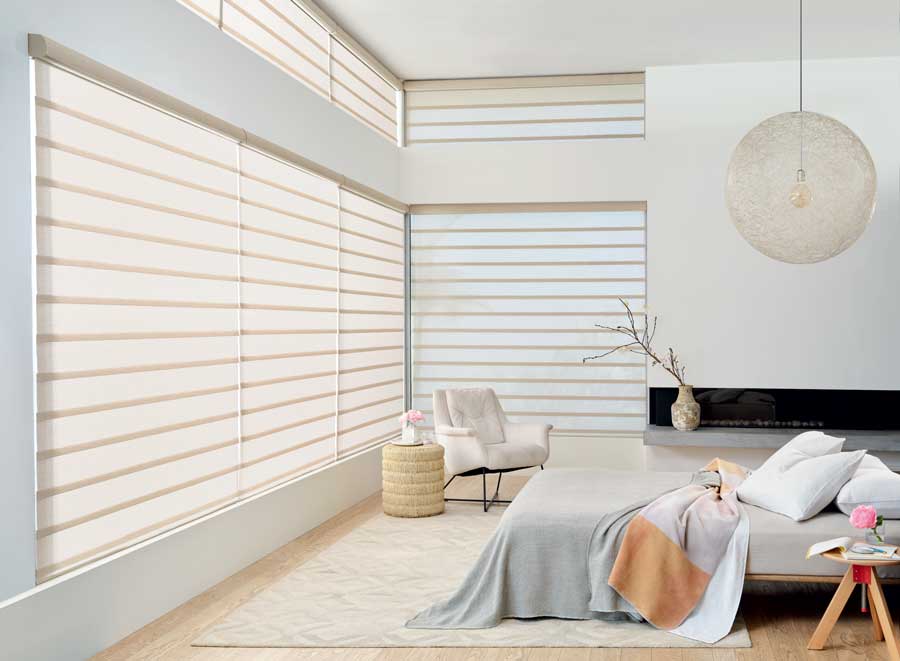 Ask our specialists about rolling romans and cellulars that can roll; both styles are appealing to those looking for something more subtle for their windows.
Low Profile
Bulky window treatments are so 1980! Today, designers enhance our homes with sleek, low profile shades that reveal the clean lines of architecture. Finally, a customized headrail will finish the look with its squared-off modern design. Less is more in the minimalist design world.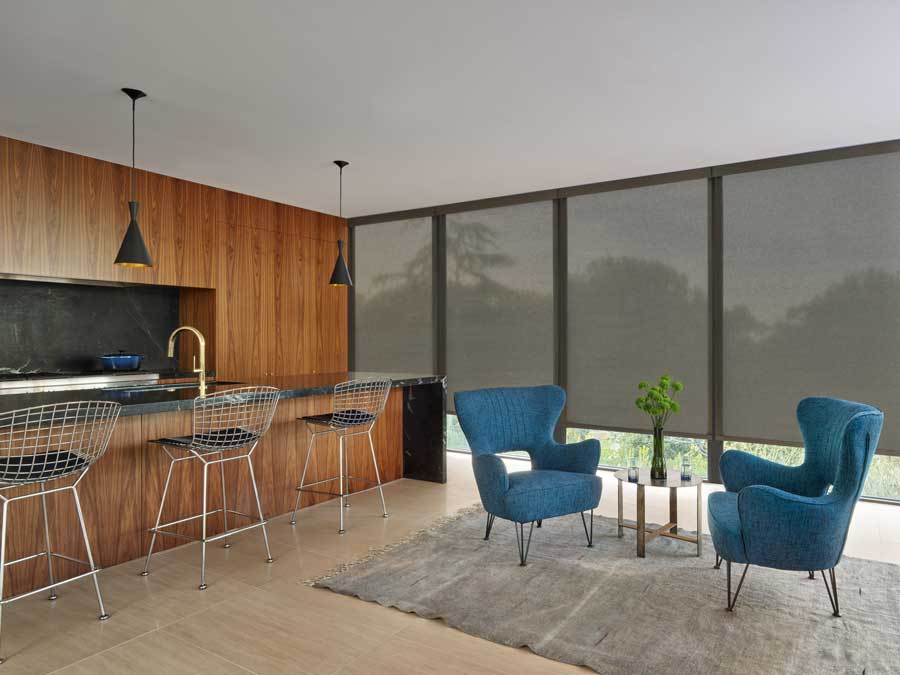 Our window covering specialists will help you discover the perfect look and profile for all the windows in your home. They know our products inside and out and can use custom window treatments to enhance the minimalist design you want for your home.
Motorization
You know you need window treatments, but you want them to be as unobtrusive as possible. An operating system can help put your minimalist design ideas into action. With motorization, you can enjoy the privacy and protection of shades in the closed position. Then, when you'd like to show off your view, use voice command, a remote control or your phone app to adjust. No need to make a project out of adjusting window treatments, automation makes the job easy.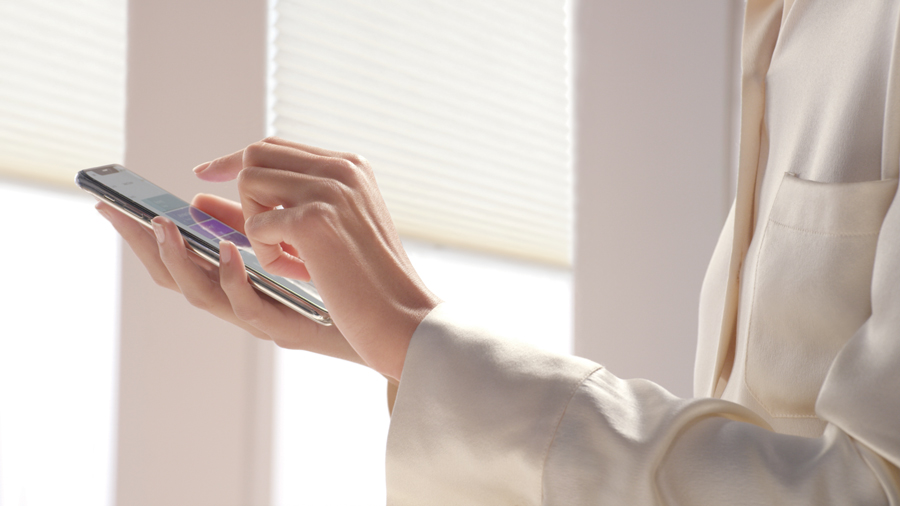 Achieve Minimalist Design
Modern window coverings are a great way to achieve the minimalist design look. It's important to realize that bare windows cause more issues than you may think. Low profile shades provide a sleek profile and  complement your minimalist look. At Rocky Mountain Shutters & Shades, we have contemporary collections that will fit perfectly and create an incredible silhouette for your windows. Get in touch with us today to schedule a FREE in-home consultation.