When you think about springtime, what natural elements come to mind? Fresh air, tiny buds, warm rays of sunshine…these are just a few of our favorites. Signs of spring have us longing to get outside. This time of year is when cabin fever reaches its peak. The solution? Invite those gorgeous natural elements into your home. You'll savor the refreshing ideals of springtime inside, while waiting for the perfect temps outside.
Lighten up.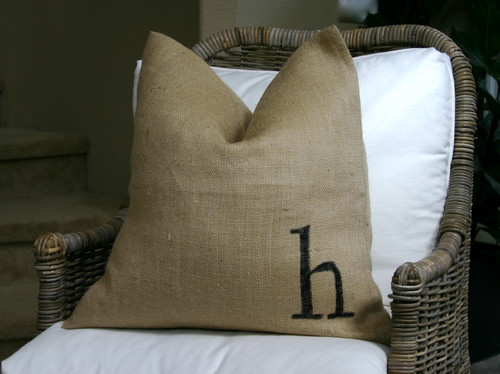 One of the best ways to add harmony to your space is by bringing in natural elements that "lighten" the atmosphere. Consider swapping out darker–or heavier–elements for those that offer a tranquil, soothing feel. Pastels, whites and other neutrals are the colors of the season. Woven fabrics like burlap, canvas or twill create a warm connection to the natural world, while playing up some of our favorite neutrals. Linen and muslin fabrics offer a light and refreshing atmosphere.
Promote the imperfect.
When you actually take a look at what creates a spring day, it's far from perfect. Springtime can be messy, rough and unfinished. Capture the essence of springtime with natural elements that create a perfectly imperfect look. Materials and accents from nature, like distressed wood or greenery, add dimension. Rough cut edges and unfinished accents bring that rustic style into play. These natural elements can easily be added to your "put together" space for dramatic contrast in the smallest ways. Just a few changes will make a big difference in the design!
Relish in the View.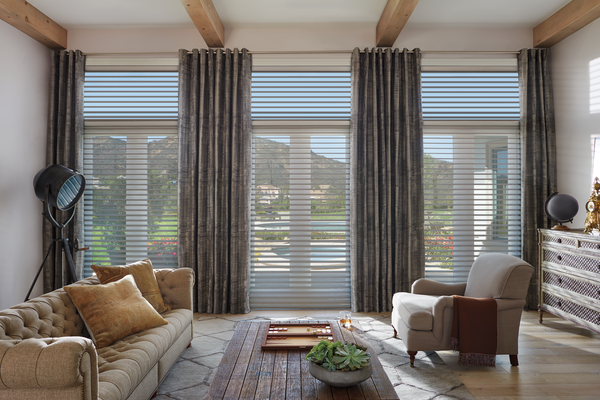 Watching the transformation from winter to spring in the Denver area is simply majestic–and not to be missed. What's the problem? Enjoying that view might curb spring fever, but common issues with bare windows can plague you. Direct sunshine creates uncomfortable heat and annoying glare, putting a damper on your springtime energy. And, with everyone bustling about, you might also realize how little privacy you have. It's so important to have the right window coverings that let you enjoy the view, the springtime light–and your privacy–while reducing glare, heat and harmful UV rays.
Find Your Favorite Natural Elements.
The best decor pieces are the ones that speak to your personal style, surrounding you with an atmosphere you love. The right natural elements will offer a peaceful environment to help you bring the outdoors in. Looking for the ideal window treatments to outfit your Denver area home? Our team at Rocky Mountain Shutters & Shades can help. While bringing beautiful style, the right window shades can offer soft lighting, custom privacy, a gorgeous view–and so much more! Contact us today for your free, shop-at-home consultation!