French doors beautifully style your home. They add character and function, whether they lead to the outside or to other rooms inside your home. The look of them can be stunning, but at some point, you've probably wondered how to cover them. Do you need ideas for french door shades, shutters or blinds? We've got some amazing choices for you. You can head on over to our Houzz page to see recent work we've done to cover glass doors in the Denver area. In the meantime, take a look at what you should consider when choosing the ideal window treatments for your home.
French Door Shades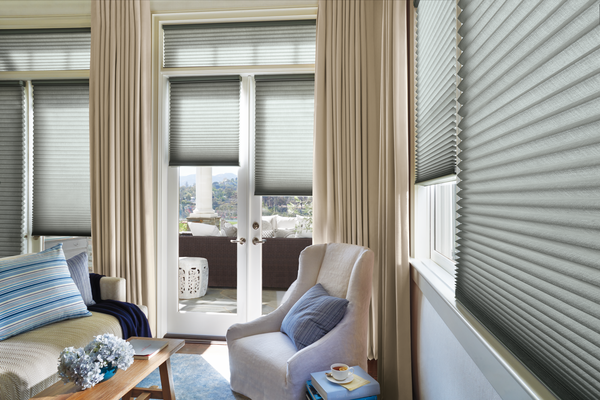 Doors can seem slightly more difficult to dress with window coverings because the function is incredibly important. Consider the specific doors you have in your home, along with the features, like type of door handle, size of glass, draft, operating systems and privacy preferences.
Thinking french door shades might be for you? These Duettes are a perfect example of features you might choose.
Sleek profile allows ease of function

Maintain indoor temps with fabric choices and structure of shades

Motorized operation improves convenience, safety and control

Opacity allows soft light, blocking UV rays and direct sunshine

Full coverage offers complete privacy day or night
French Door Shutters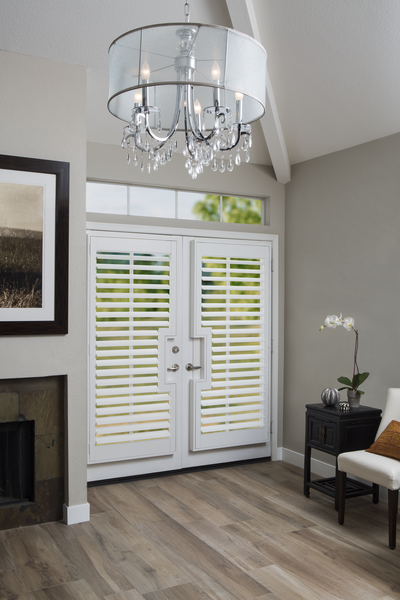 Classic beauty, timeless style, incredible function. French door shutters are a widely popular choice. As much as plantation shutters have been a staple in home design, the newest innovations increase the function, safety and design of your doors.
Considering french door shutters? These NewStyle hybrid shutters offer sought-after features.
Door handle cutouts customize the look and function

Hidden tilt opens up the view to the outdoors, close for complete privacy

Directional light control adds daylighting without glare

Block UV rays to prevent fading of walls, furnishings & flooring

Blackout available
French Door Blinds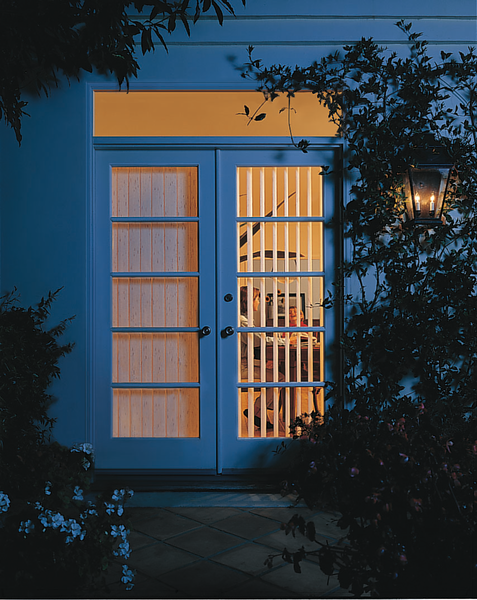 The tradition of blinds, whether horizontal or vertical, is appealing when trying to choose coverings for your glass doors. Simple styling, followed by even simpler operation, they offer function and complement the design of your space.
Love the look vertical blinds? These are some important features when it comes to choosing…
Simple adjustments transition from view through to complete privacy

Slats adjust for directional light control and blocked UV rays

You choose the operating system that fits your preferences

Available with cord, wand or motorization

Beautiful design options with paints, stains or fabrics
Which is your favorite?
Do you lean toward function or style? When trying to choose between french door shades, shutters or blinds, you might want to consider which features are most important to you. Decide your priorities and preferences based on your home. And then, you can make selections to fit. At Rocky Mountain Shutters & Shades, we'd love to visit your home for a free design consultation. We can show you options to meet the needs of your doors, guiding you to french door shades, shutters or blinds that will complete your home! Get in touch with us, and let's get started on your project!