Do you need privacy? Of course you do! But, not every window is created equal–or room for that matter. Let's explore which window coverings work best for rooms that need complete privacy vs those that need small levels of privacy. Plus, we'll introduce features that can offer you a private atmosphere, but still provide ample natural light.
Is Complete Privacy + Natural Light Possible?
It can be with top town shades! The majority of the windows are covered, while the top brings light in across the ceiling to brighten the room. For areas of your home that need privacy the most–like bathrooms and bedrooms–homeowners love this idea!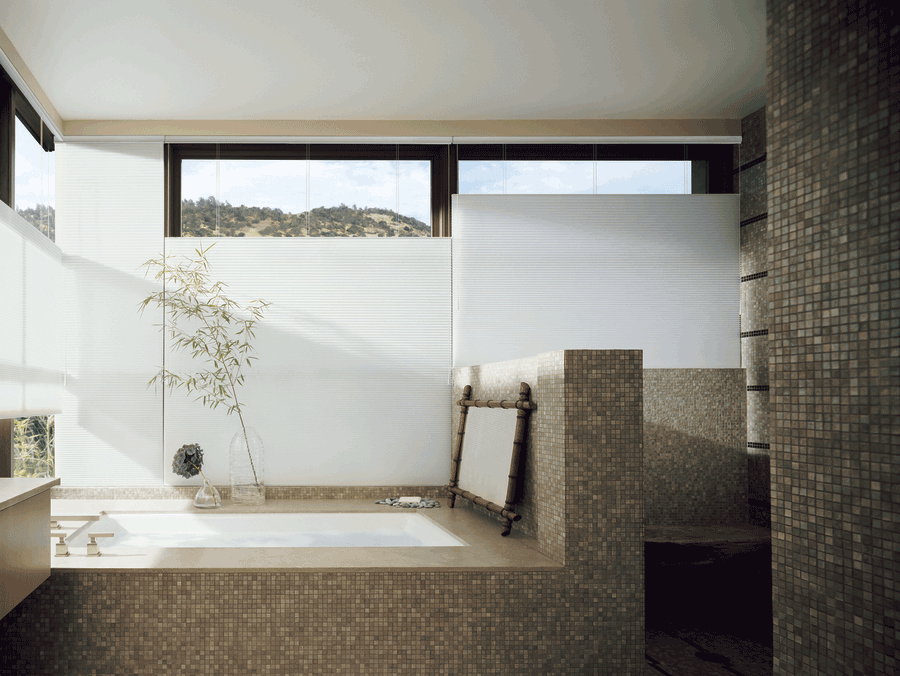 Custom shutters can also feature this type of privacy + light combination with split tilt shutters. These plantation shutters have independent function for the top and bottom portions, which means you can bring adjustable light in at the top, while maintaining full coverage on the bottom.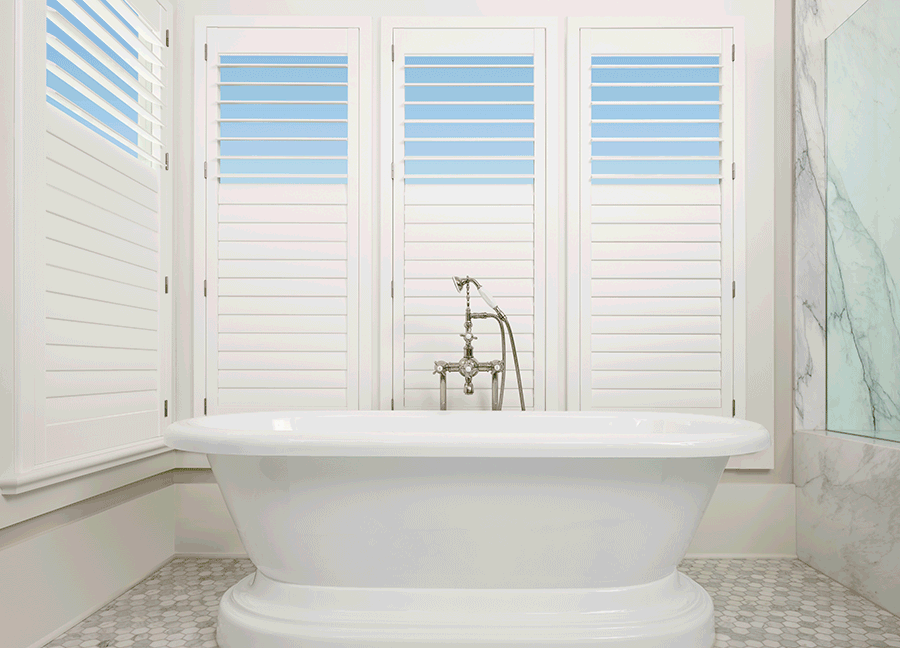 Another way to achieve privacy with entering light is the adjustable direction of louvered shutters. Tilt them upward to direct light in, but keep the views out. In this case, you also won't have a view of the outdoors, but that may not be an issue in your home, especially as the natural light flows in.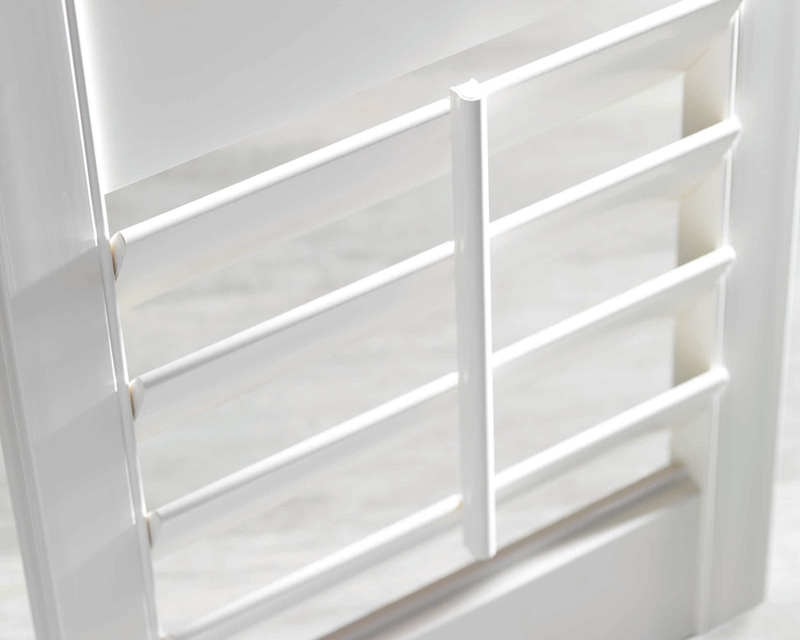 The On…Off Concept
When it comes to window coverings the "on/off" operation is very common, but you might not think of it like that. Shutters, blinds, shades and draperies–they all close up for privacy or light control, which is often a quick, easy adjustment. Some rooms, like kids bedrooms, powder rooms, or even full bathrooms can benefit from this simple control.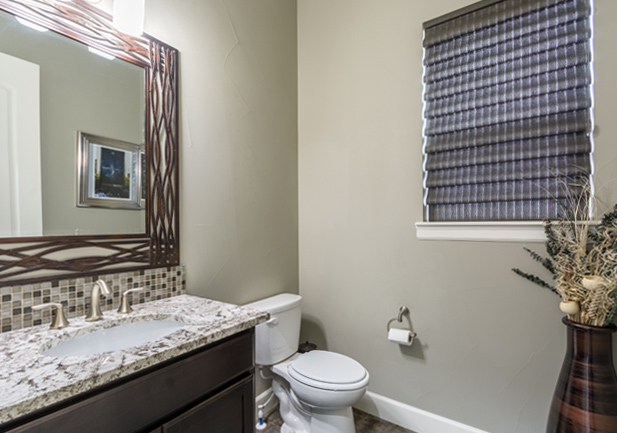 Adjustable Privacy, Adjustable Lighting
With custom window treatments, there's an answer for every situation. Some rooms need total privacy. Some need a little. What if the rooms in question need a wide range of both privacy and light control throughout the day?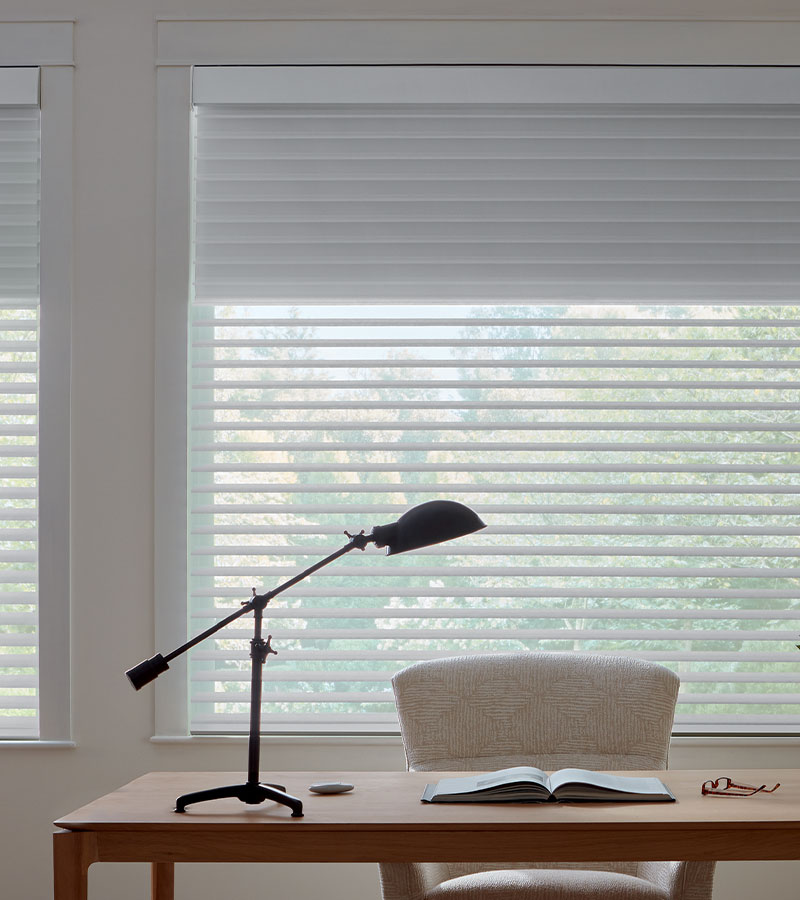 Dual shades are growing in popularity due to their ability to customize the atmosphere–and the privacy of your home. Many homeowners enjoy soft, filtered light during the day, but want something more at night, when lights are on in the home. With dual shades, a secondary blackout shade drops into place when needed, for light control, privacy–even energy efficiency. This concept is great for common areas of your home where family activities are in the spotlight after dark. With dual shades, you're one simple adjustment away from comfort.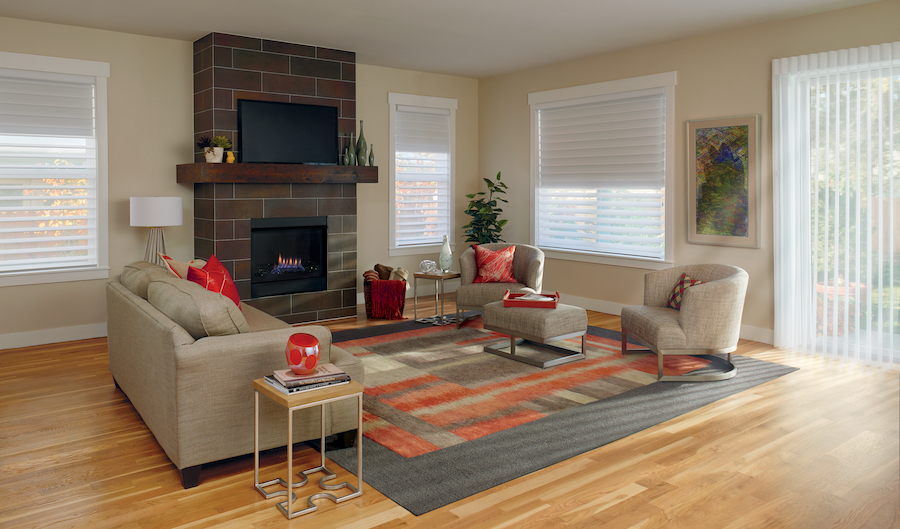 That Secure Feeling
One area that can leave you feeling insecure when bare is the entryway and front of your home. Of course, it's nice to have welcoming light entering. But, depending on the distance to the street, or the level of your windows, you'll need some type of window coverings to shield exterior views.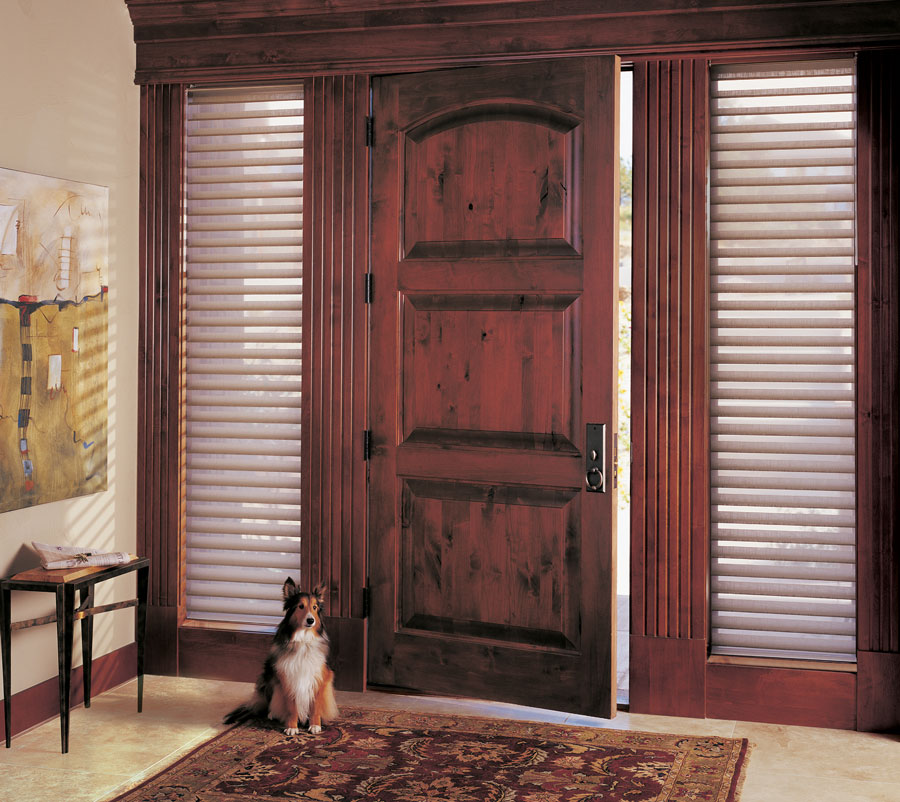 One favorite is the addition of smart shades to your windows and doors. With a quick tap, they can adjust open or closed. Even better, when integrated into your smart home system, they'll adjust on a schedule. That means, whether you're home or not, your motorized shades move. It's a security feature you may not have considered, but it's got many homeowners feeling so much more comfortable, especially when they're away.
The Right Fabrics
Did you know that you can choose from various opacities to fit your needs? That means the fabrics are custom selected to match the type of coverage you need. These opacities go from view-through to full coverage. You just have to decide what's right for you, your family and the room in question!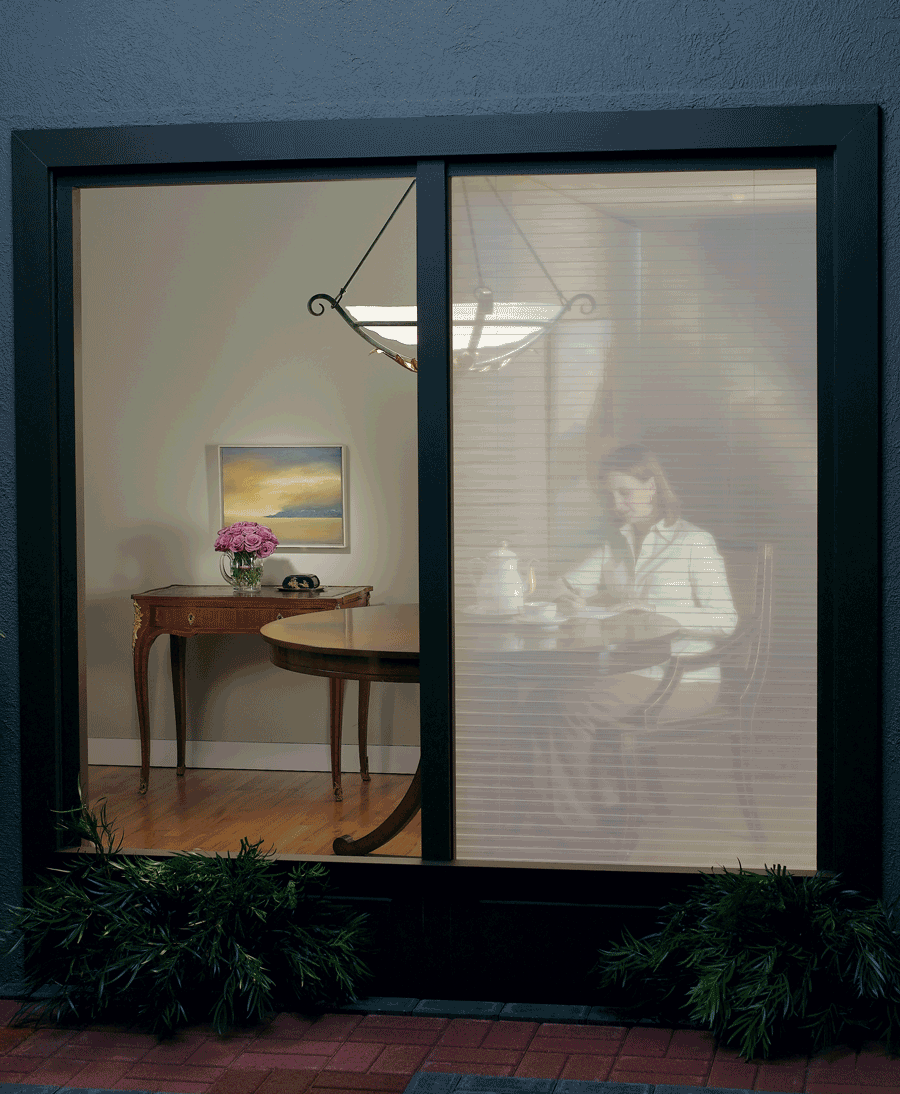 Is It Time?
It can be overwhelming to choose the fabrics, features and styles for the window coverings in your Denver home. Don't stress! Invite one of our window covering specialists to your home for a free consultation. We can help guide you to the type of window treatments that will serve you best! We'll bring samples, advice and inspiration. Get in touch with our team at Rocky Mountain Shutters & Shades.