The beauty of your home comes from the unique colors, patterns, textures, and accents you choose. From art, to bedding, and everything in between, your decor comes together to show off your personal style. Our collection of roller shade fabrics is no different. You'll find a fabric you love within our wide range of textiles. What's your style? Bold & daring? Soft & neutral? We want to show you the newest fabrics. Plus, they're doing more than spicing up your design…they're saving ocean animals. Take a look.
Coordinated Colors Meets Functionality
Many of our clients have open floor plans and they come to us with questions about styling their window treatments. Each window may function differently and a completely coordinated look might not work. We have roller shade fabrics that cross collections, meaning you can choose between a horizontal or vertical orientation for coordinated color and visual harmony.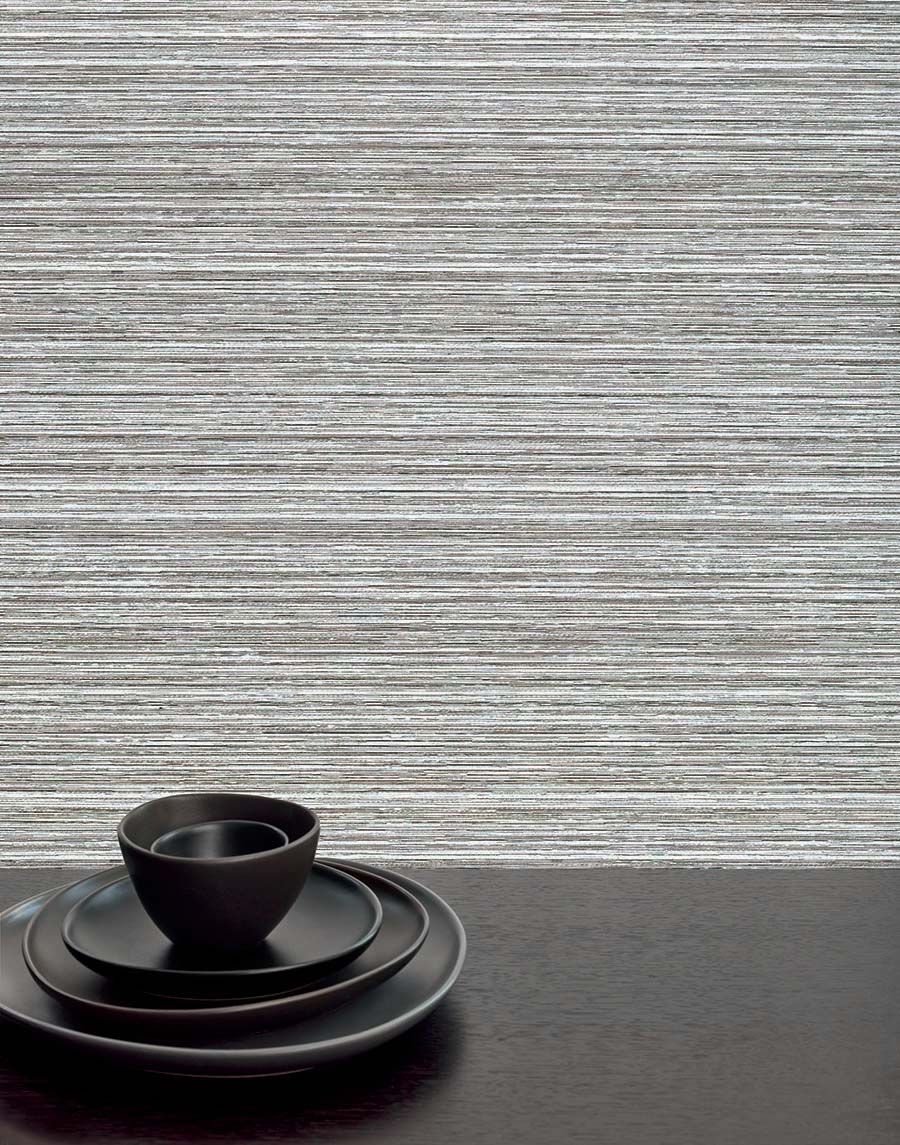 Pictured here is our fabric "Stormy Gray." The glass doors feature gliding panels, which are paired beautifully with the roller shades on the kitchen windows. You can create a uniform look without sacrificing functionality.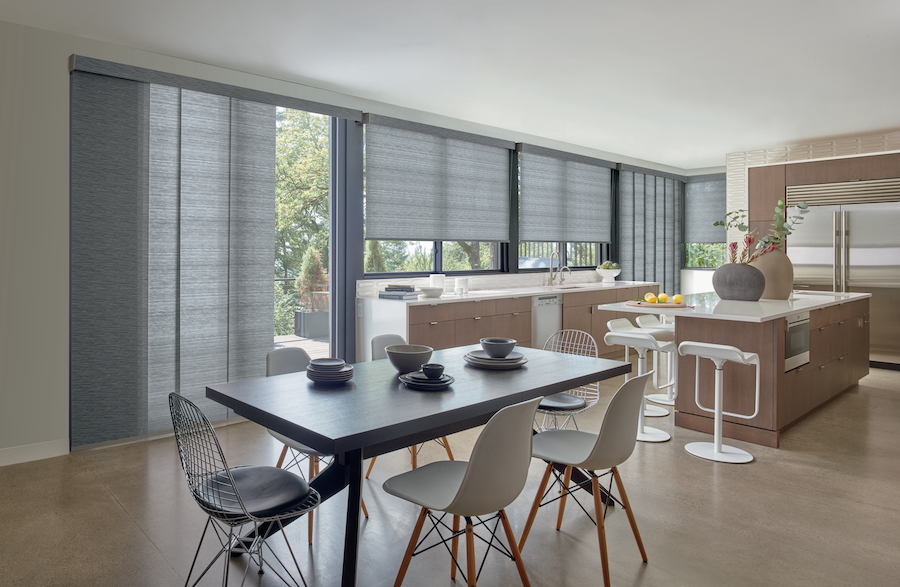 Recycled Fabrics
Meet GreenScreen® Sea-Tex™ fabrics, a new collection from Hunter Douglas that was created with Bionic®, an engineering company, to help save the ocean. These fabrics are made from ocean plastics that have washed up on shore.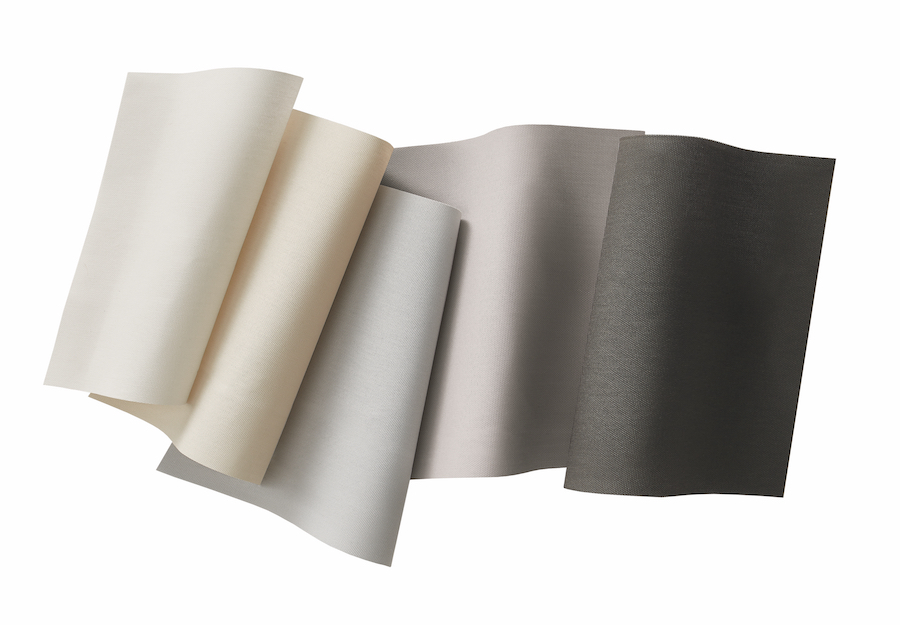 Exclusively created for our Designer Screen Shades collection, these fabrics come in five soft neutral colors. The 3% openness factor means the added benefits of light filtering, reduced glare, privacy, and UV protection–all while helping the environment.
Enhanced View
Our clients typically choose Designer Screen shades because they want to preserve their view while controlling their home's atmosphere. Screen shades come in a variety of openness, meaning the density of the weave of the fabric differs. You can choose from 5 choices between 1% & 10%.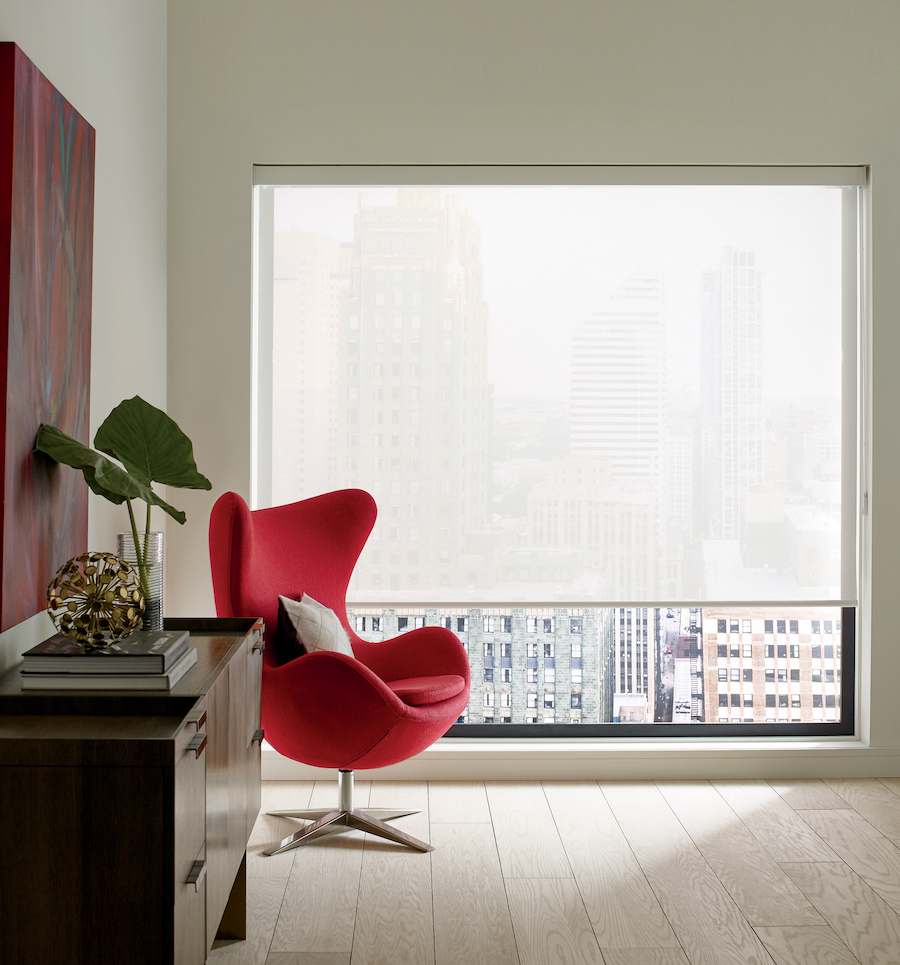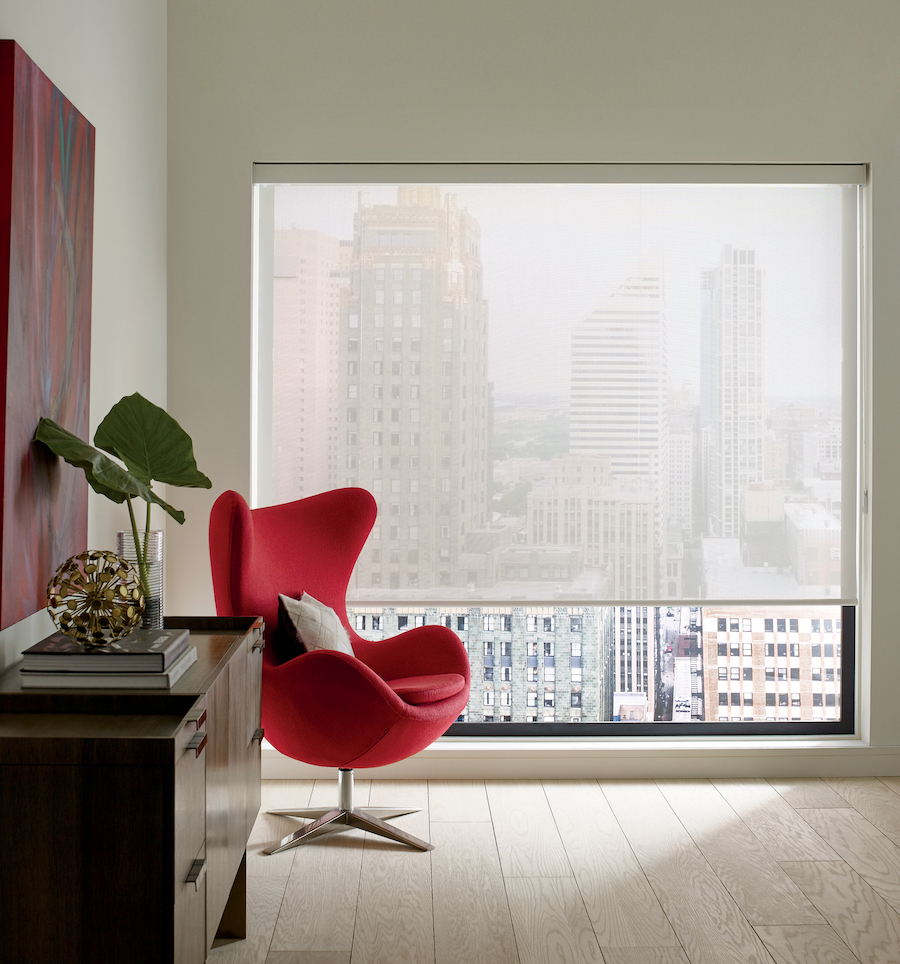 Have it All with Roller Shade Fabrics
Do you love the idea of both roller shades and screen shades? You don't have to choose between the two. You can enjoy your view and natural sunlight when you want it, and then close off your shades for complete privacy.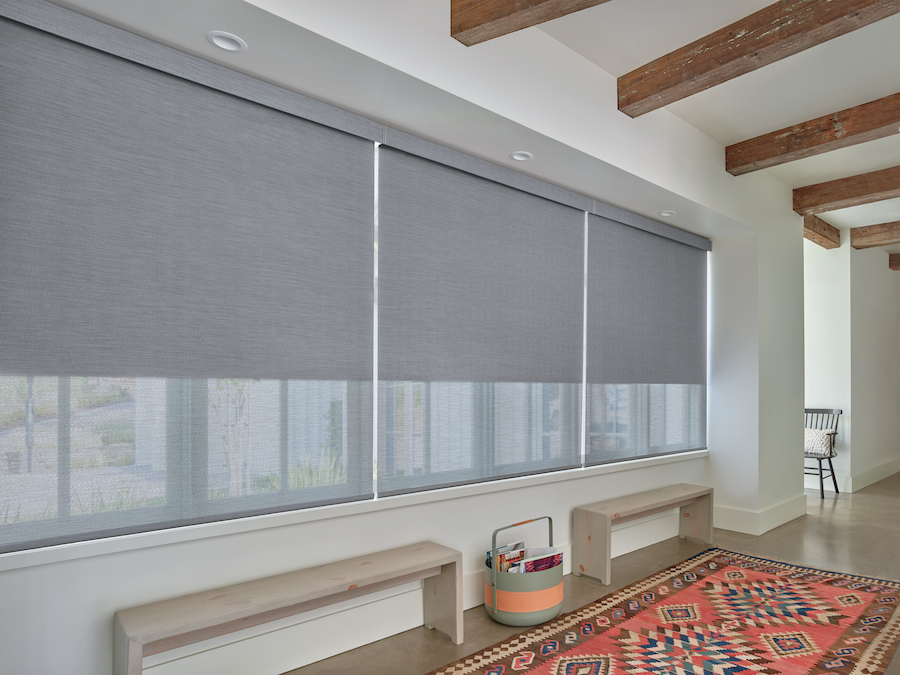 Dual shades have been around for a while, but the latest designs will completely transform your home. Enjoy diffused light during the day by keeping your screen shade down and roller shade up. Need complete privacy? Lower both. Want to enjoy your view? Raise your shades to your liking. It's really that simple!
Find the Right Fabric for You
There are so many roller shade fabrics in our collection and we want to help you find the perfect design for your home. Let the beautiful textures and colors show off your personality. Are you ready to revamp your windows? Contact our team at Rocky Mountain Shutters & Shades for your FREE consultation.