From sunrise to sunset, the way the sun hits and effects your home is different throughout the day. And as it changes, your needs change. Duolite® is the perfect solution to help satisfy your lighting needs. From light filtering, to light-blocking, having dual shades will help with all of it!
What's Duolite®?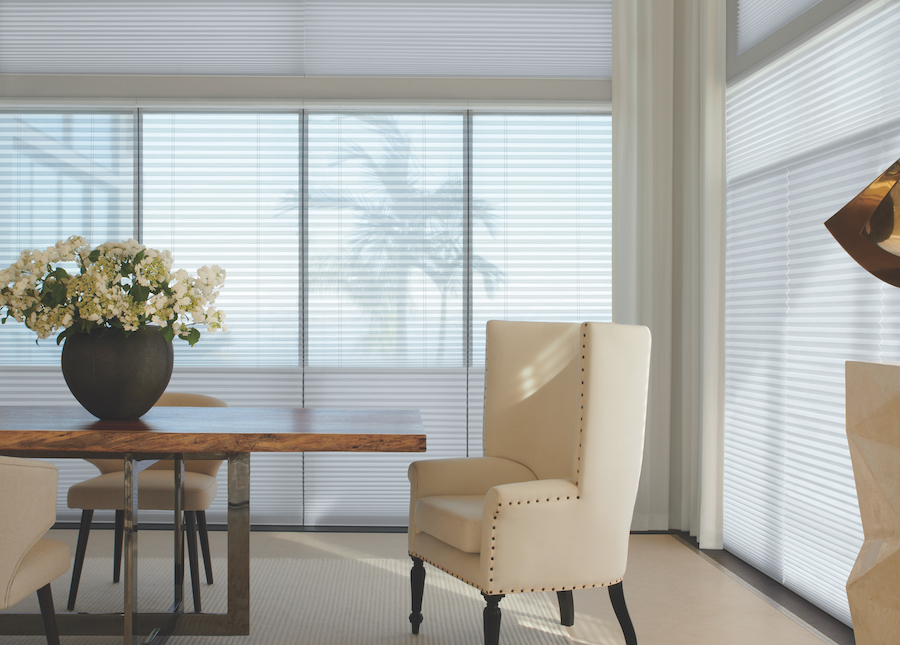 Duolite® is essentially two shades in one. With two completely different shade properties on the same headrail, your room is easily shifted from dark to light. Try the light filtering shade, and you'll have softened light, UV protection, and privacy. Try the light-blocking shade, and your room is perfect for sleeping or a movie night. 
Roman Shades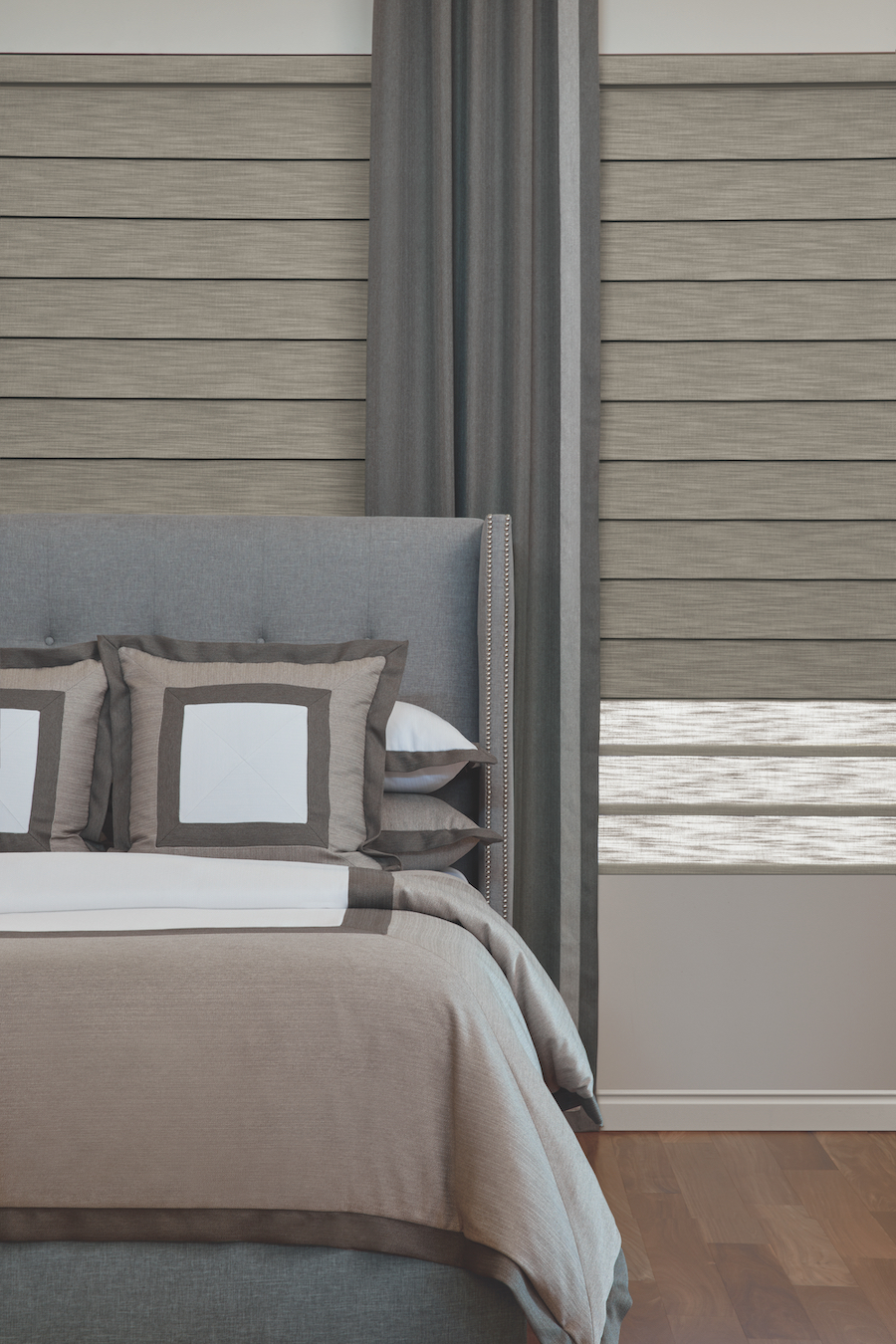 Looking for a way to have a range of light control? Well, look no further. Vignette Modern Roman Shades, paired with this feature, allow for the perfect light control. It's as simple as rolling open the shades and bringing the front, light-filtering shade down for privacy, reduced glare, and softened natural light. And for a dark room? Simply bring the secondary blackout shade down.
The best part? These products also offer dual shade capability: 
Designer Roller Shades
Designer Screen Shades
Silhouette Window Shades
Vignette Modern Roman Shades
Alustra Woven Textures 
Nantucket Window Shades
Provenance Woven Woods (NEW!)
Honeycomb Shades
As if Duolite® wasn't already amazing enough, they'll also save you money! These energy-efficient shades allow for two shades to join together. This allows you to make the adjustments perfect for you and your home. You can either have all light filtering or all light blocking. Or, a perfect mix of both! With this incredible feature, both the Duette shades collection and the Applause shades collection are available.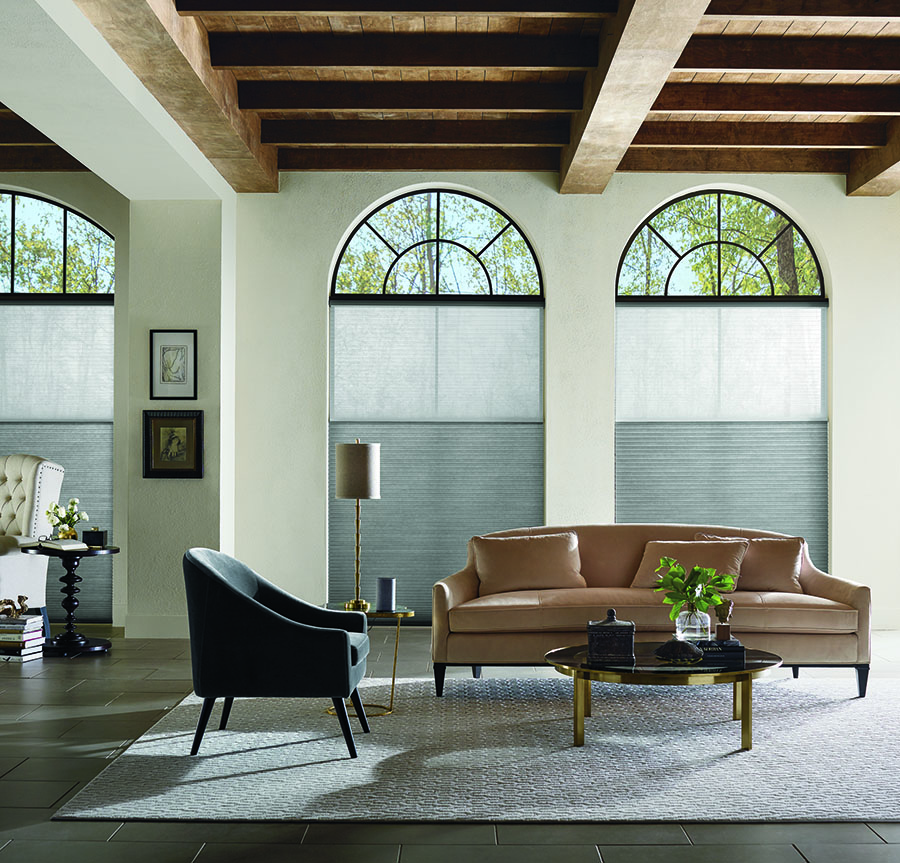 Say Yes to Energy Efficient Woven Woods!
One of the newest features to the Duolite® dual shade system is Provenance Woven Woods. Making them energy efficient, a secondary cellular shade drops into place behind the beautiful textures of the woven shade. Often used for light filtering and improved privacy, now these woven shades can add energy savings to their list of valuable features!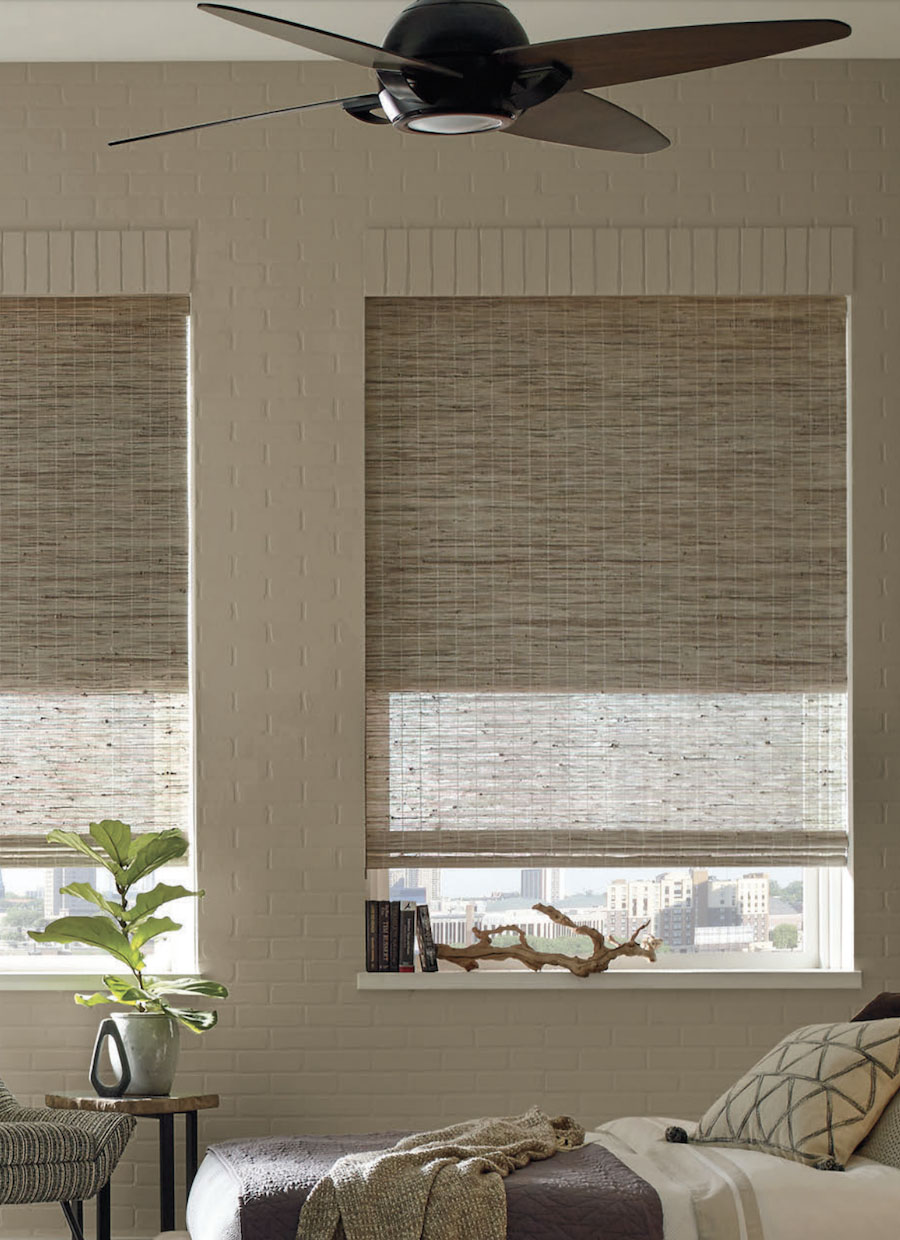 We're Here To Help!
From honeycomb shades and roman shades, to sheer shades & beyond, we're here to help you discover Duolite®. Our team, at Rocky Mountain Shutters & Shades, is ready to guide you through the entire process of finding your perfect shades. Contact our team for your FREE design consultation.