The days are getting darker…it happens every year. But, that doesn't make it any easier. Our designers put together a list for you to brighten your home as we head into the dark days of winter. Are you ready for a refresh? Take a look…
#1 Color Changes
We all know the atmosphere affects our moods. And, while "moody" colors are all the rage in home design, this time of year can really dampen your spirits. Darker colors work best in South-facing rooms that get a lot of light. For rooms that already feel dark, think light colors–like gray, beige, pink or blue pastels. These light colors will bring an instant refresh and brighten your home.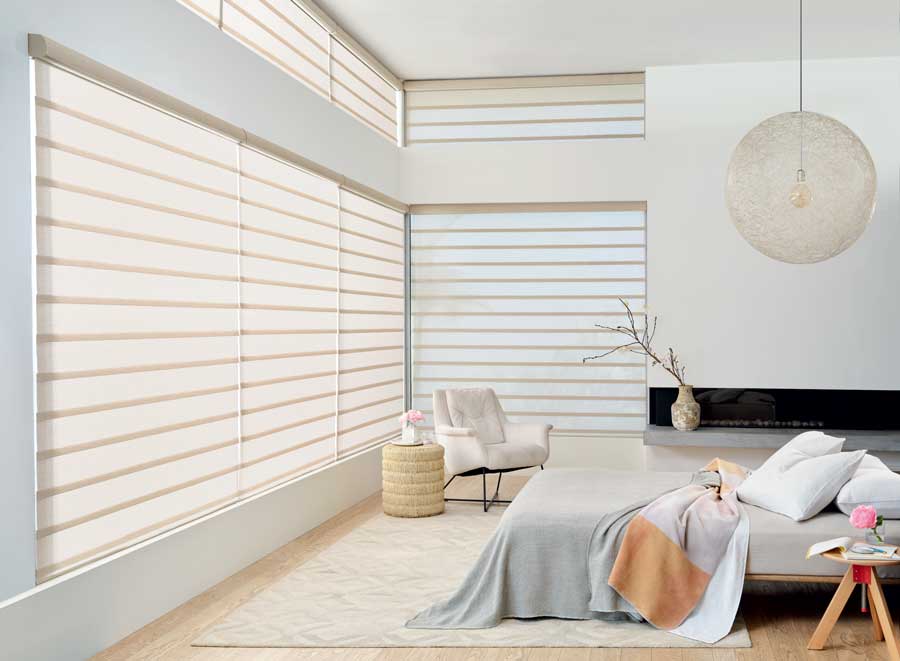 #2 It's All About the Sheen 
Speaking of paint, the sheen of the paint you use can have a huge impact in the overall look of the space. The higher the sheen, the brighter the room. For rooms that get a lot of light, you can choose a flat or matte finish to absorb the reflective light. But, if you want to brighten your home, increasing the sheen will work wonders. An eggshell finish will add a brightness. Want to take it up a notch? Try painting your ceilings with a satin and watch the room shine!
#3 Lighting in Layers
Of course, lighting plays a big role in brightening the look of your home. But, let's break it down. Years ago, it was normal to have one light source in a room. Today? As homeowners use their homes for a variety of functions, the atmosphere and lighting options have to adjust to fit the activity. For overall brightness, consider adding recessed lighting. Then, for more focused options, wall sconces and lamps can direct light without exhausting the atmosphere.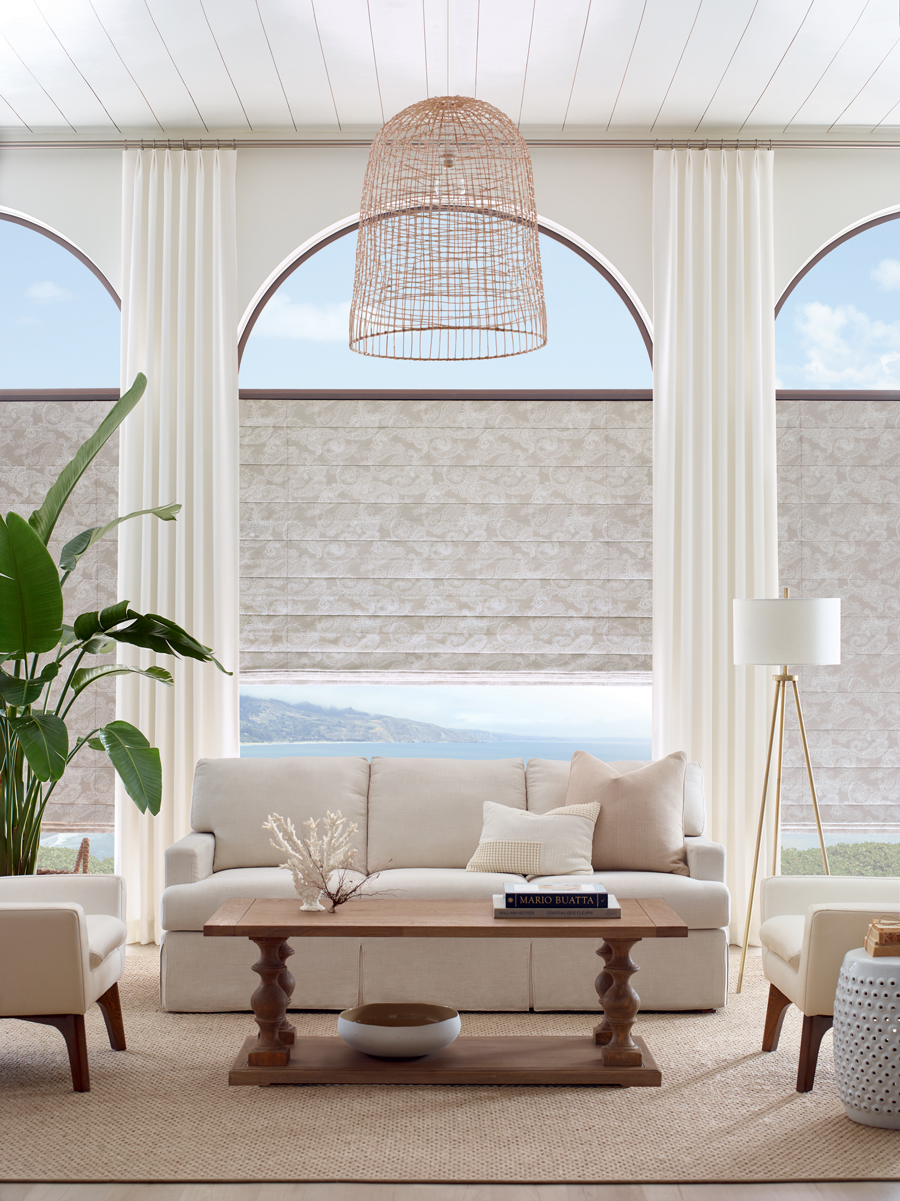 #4 The Temperature of the Light
Have you heard of the temperature of the lighting? Warm vs Cool? If not, take a moment to look around your home. Are the lights more blue in color, or are they yellow in color? Blue would be cooler, and yellow is warmer. Consider the "K" rating, which stands for Kelvin–the temperature of lighting. Rooms where bright, vivid light is needed, like kitchens, would do well with a "K" rating of 3,000K-4,500K. Above that, it's like daylight. This might be the time of year where you switch out some bulbs in the rooms where it feels too dark.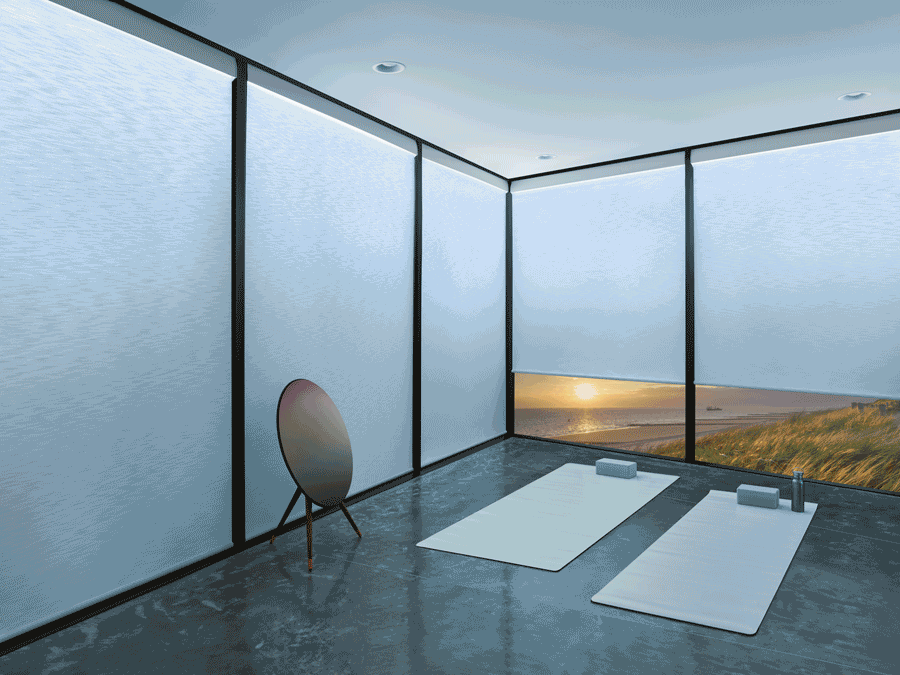 Now, you can enjoy a new feature we've added to window coverings–Aura Illuminated Shades. This revolutionary design allows your room darkening shades to remain in place, yet brighten your home. These shades are equipped with an LED lighting strip and reflective screen. This combination allows the window to appear to have sunlight coming through, although that lighting will simply brighten your space, not add glare or damaging rays. The lighting can adjust from bright and cool, to soft and warm, customizing the atmosphere of your home.
#5 Tending to the Exterior
We aren't spending as much time outside as we have been, but that doesn't mean the exterior can be forgotten. Head outside with some landscaping tools. Take time to trim back bushes and shrubs that might be covering the windows in your home. You'd be surprised how much light enters with a little outdoor maintenance.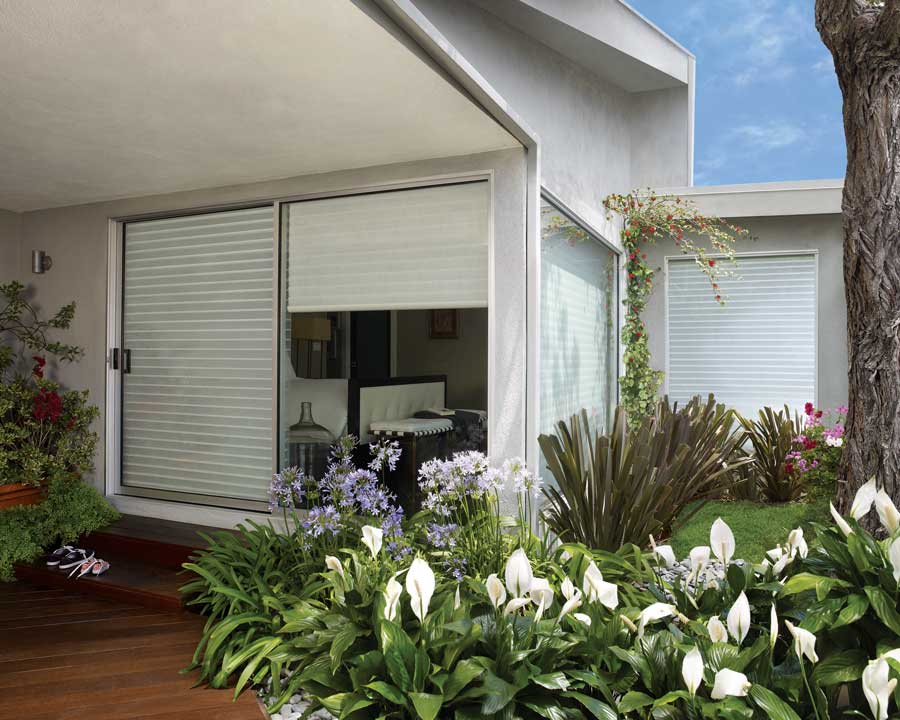 #6 Lighten Up
This is the perfect time of year to the lighten the load. Pare down items you aren't using. Look around–if accent pieces or heavy furniture feels like they're casting shadows, maybe it's time to rearrange or say goodbye. Adopting a minimalist point of view in the darker times of the year will allow you to feel light and bright. And. if you'd really like to brighten your home, mirrors and reflective surfaces are a great way to invite light in.
#7 From the Ground Up
Those dark hardwoods look amazing. But, this time of year, dark flooring can bring the light levels of your home way down. It's a great time to bring in a neutral area rug. Break up some of that dark, and add a cozy feel to the "zones" of your home.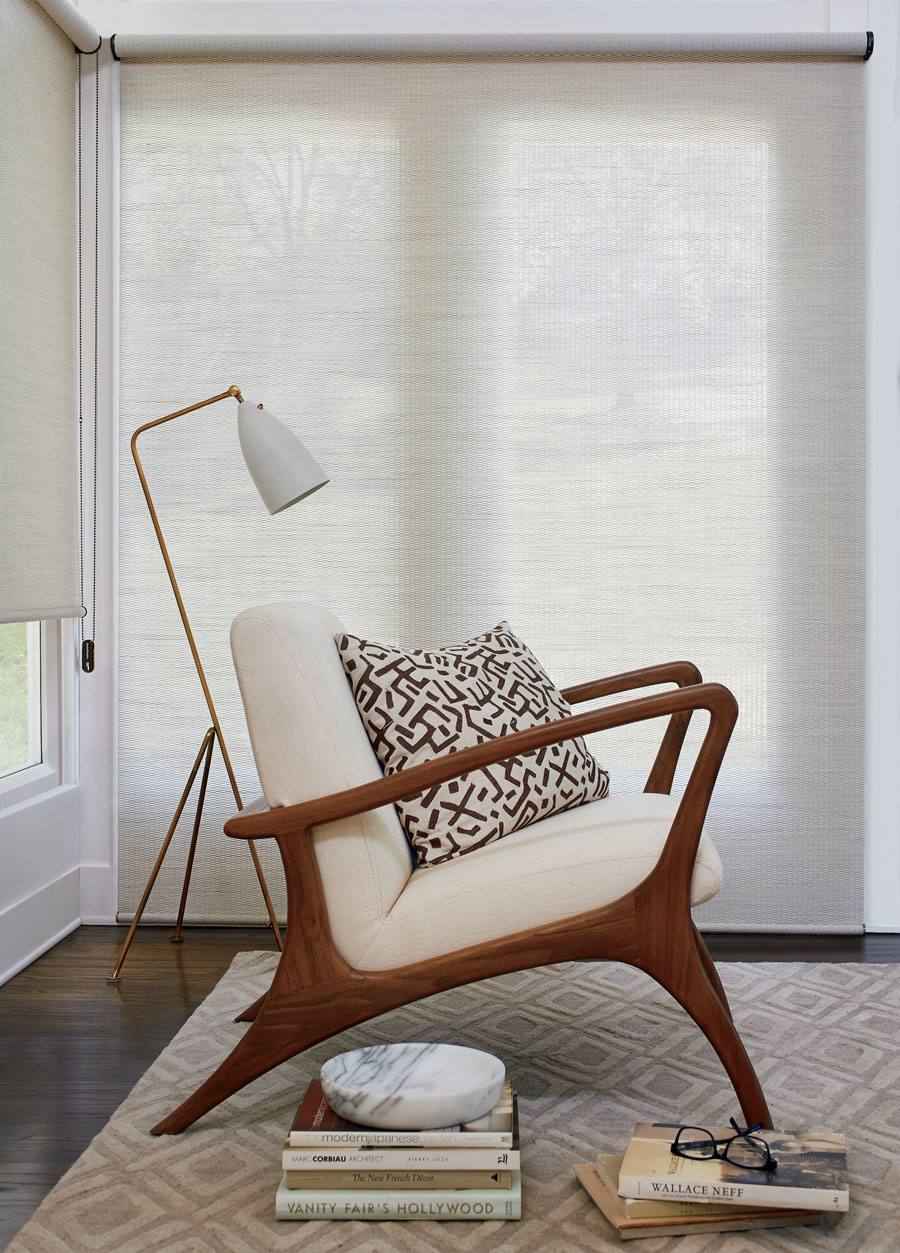 #8 The Balance of Dark & Light
Your home doesn't have to change too much this time of year. After all, it's really the balance of dark and light together that can make the style of your home stand out. But, if trying to brighten your home is on your "to do" list, consider tipping the balance just a bit. This is the time of year to accent with some lighter colors, while keeping enough darker ones to still highlight the style of your home.
What About Window Treatments?
On the topic of inviting light into your home, we want to let you in on a little secret: There are window treatments that do a great job bringing light in, but maintaining comfort. That's the benefit of working with a window covering expert! You get all the best solutions, but none of the issues. Take a look at these two ways you can brighten your home with window coverings…
#9 Down from the Top
A feature favorite, top down shades flood the top of the room with natural light. They can replace the need for overhead lighting during the day. But, even better? You maintain privacy and keep the direct light and glare out of your eyes and off your screens.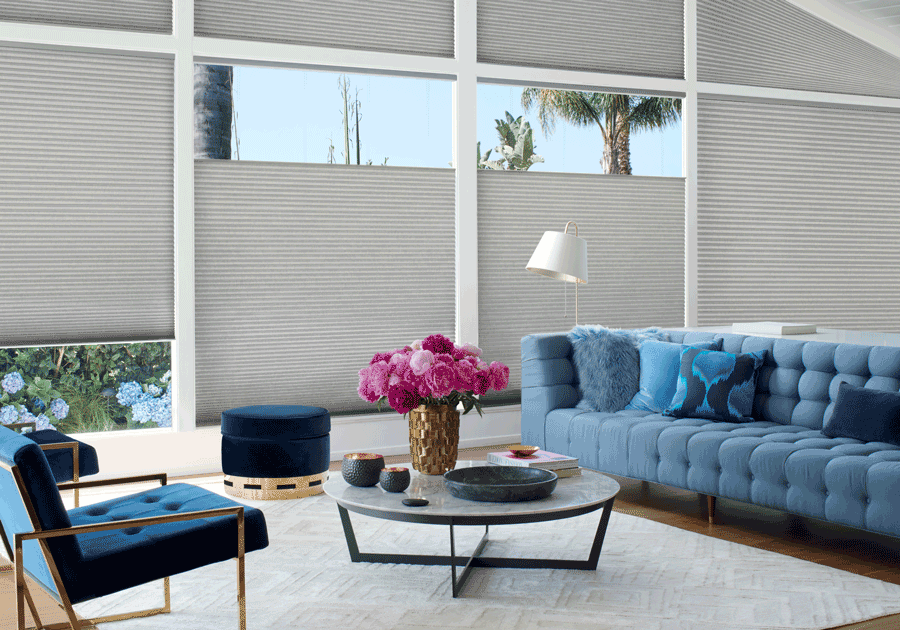 #10 Go Sheer
We have many collections that feature sheer fabrics. The sheers actually pull light into the room. But, it's not harsh. That light entering your home is soft and filtered–creating the ideal atmosphere every time. Now…don't be fooled into thinking that you're only getting soft light. While some of our sheers offer that stunning ambiance, there are plenty of features and products that will increase the range of light control beyond soft light. We have sheer shades that can also provide room darkening, light blocking and nighttime privacy when you need it most.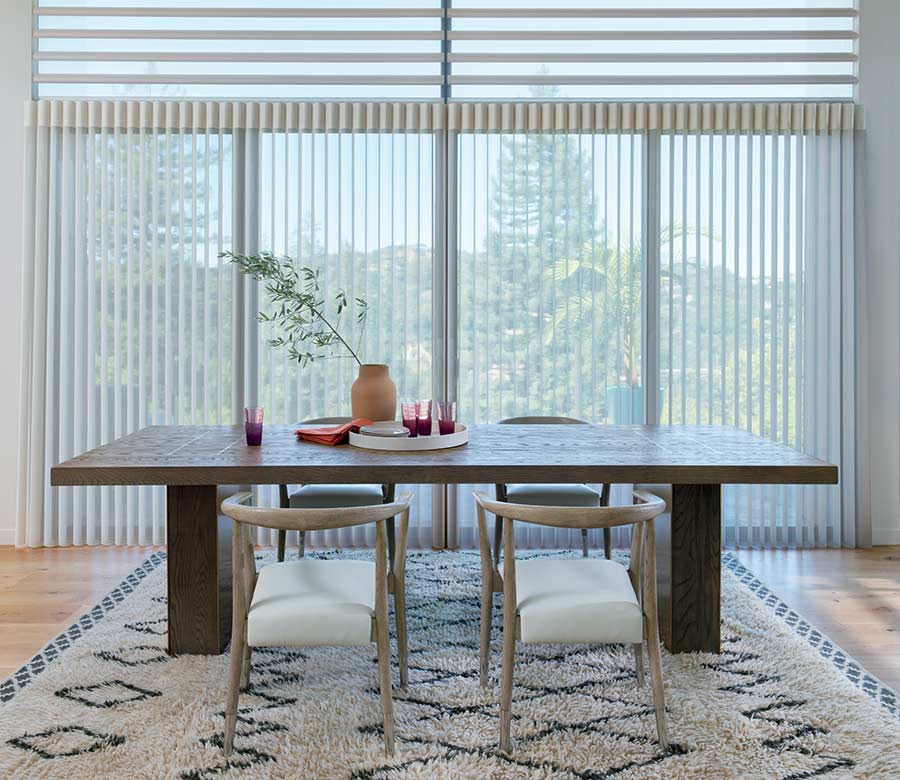 Are you ready to brighten your home? Which of these ideas will you try? If you're ready for some great advice on window coverings, reach out to our team at Rocky Mountain Shutters & Shades. Stop by one of the showrooms to speak with an expert and see things up close and in-person. Then, schedule your FREE in-home consultation so we can help you find solutions and style!