As a decades long movement, the open floor plan is still going strong as the most popular home layout. It's no surprise. The home feels bigger, the family can be "together" even when sharing different spaces. But, one challenge? Decorating. This large, open space can be tough. We've got the top ideas to make this layout work–and look beautiful–in your home.
Start with the Right Foundation
Flooring and wall paint make a considerable impact when starting to decorate. A consistent foundation will make the space look coordinated. Once the paint and flooring are in place, unique pieces and accent colors can bring life to the individual areas.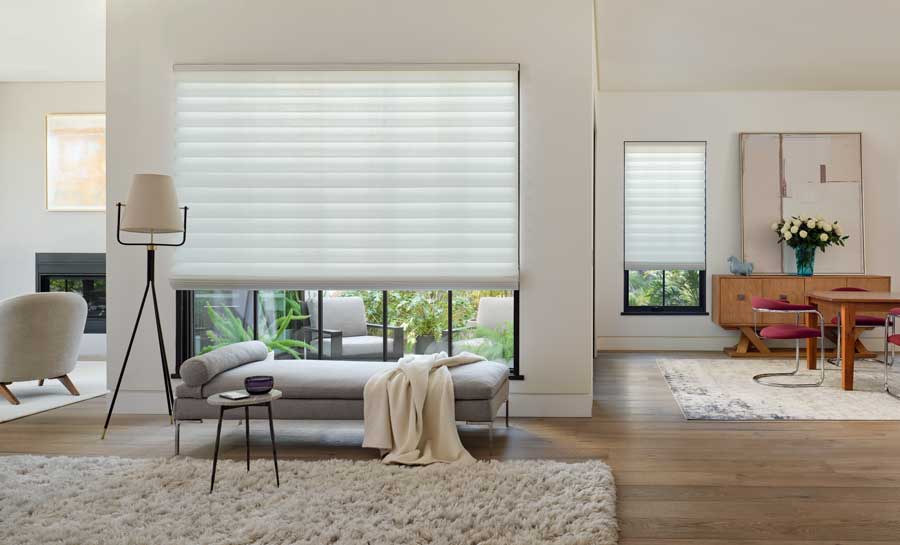 Individual Spaces
When you have a wide open space, it's important to designate "areas" to create a cozy vibe as family members spend time in the home. Area rugs and lighting lend to these spots, as well as groupings of furniture.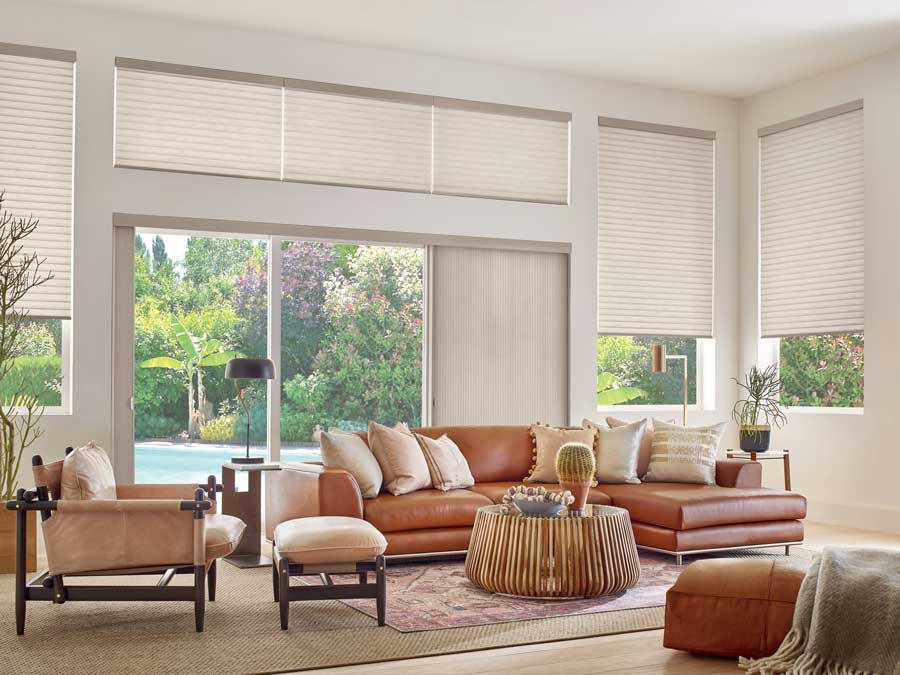 Customize the Lighting
Speaking of specialized areas, there's no better way to designate those areas for individual activities than with lighting. Sconces, chandeliers, hanging pendants…these are all ways to create a cozy vibe with ambient lighting, customized to the space.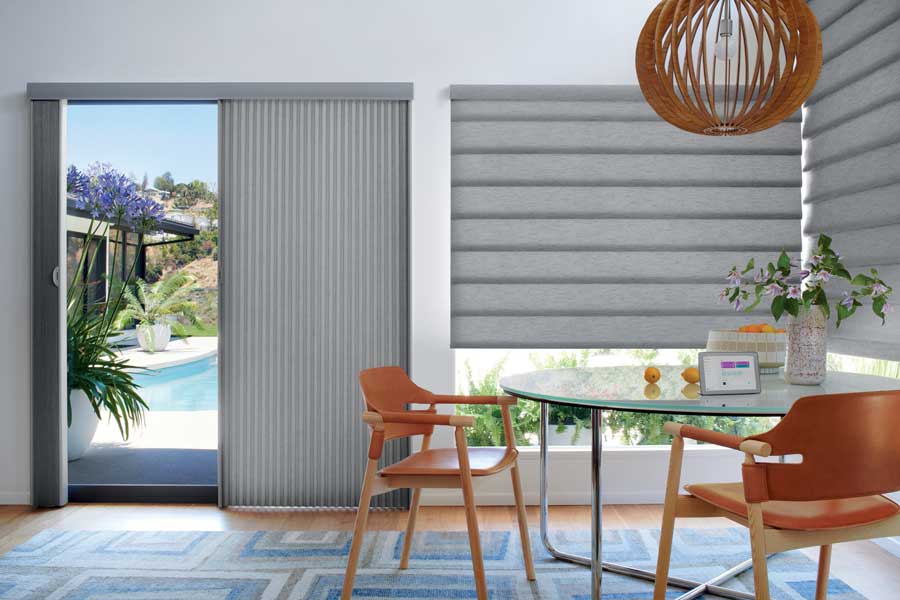 Maintain the Flow
It's easy to look at a wide open space and feel like you have to fill it. Resist the urge. Once you create your designated "rooms" in your open floor plan home, make sure it's walkable. Low profile furniture can also help maintain sightlines–an important feature as family members spend time together across the room from one another.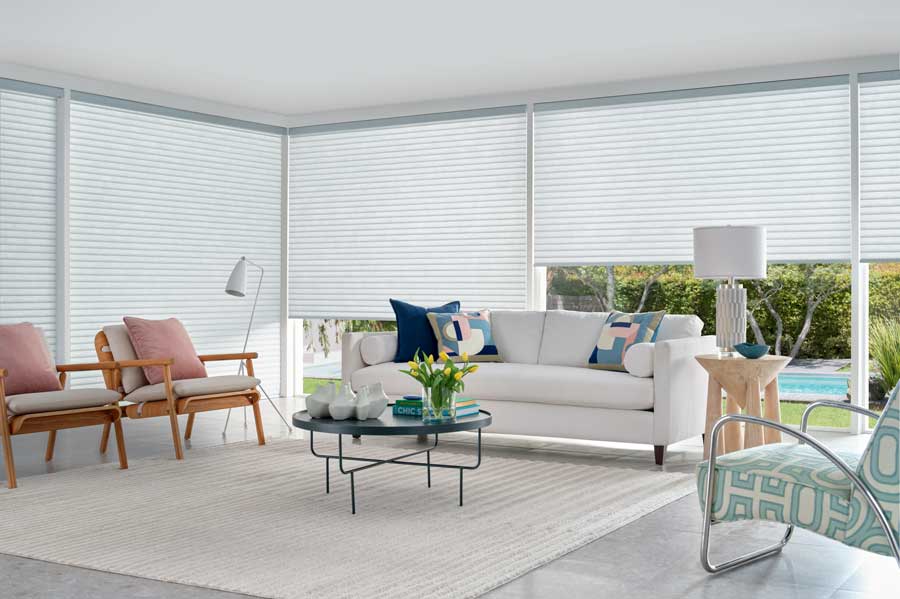 Window Treatments in an Open Floor Plan
This is one of our most-asked questions: What's the right choice when it comes to adding window treatments in an open floor plan? Some homeowners love the idea of matching treatments–others want to mix up the textures and operating features. We always love the idea of matching the movement of the window or door to the window treatment.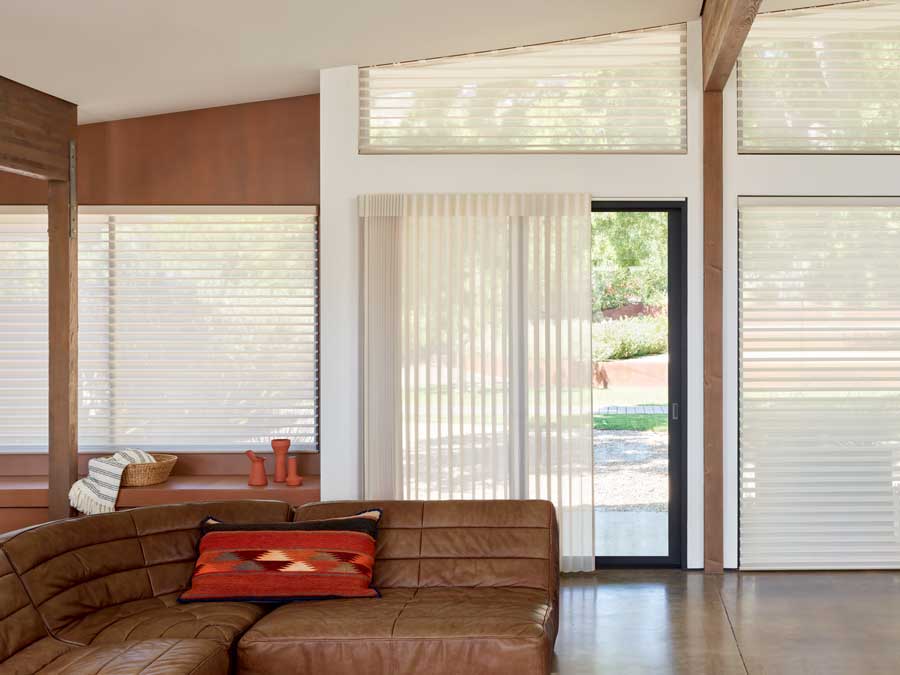 With open floor plan homes, it's common to have both windows and doors in the same shared space. We can help you choose matching shades, or matching fabrics across multiple styles so the style is amazing while the function matches the movement.
Keep It Comfortable
With an open floor plan, you're bound to have multiple windows and doors. That can mean temperature fluctuations throughout the seasons of the year. Energy efficient shades can adjust to ensure comfortable temperatures…no matter what's happening outside. Block hot summer rays, or stop winter drafts at the glass.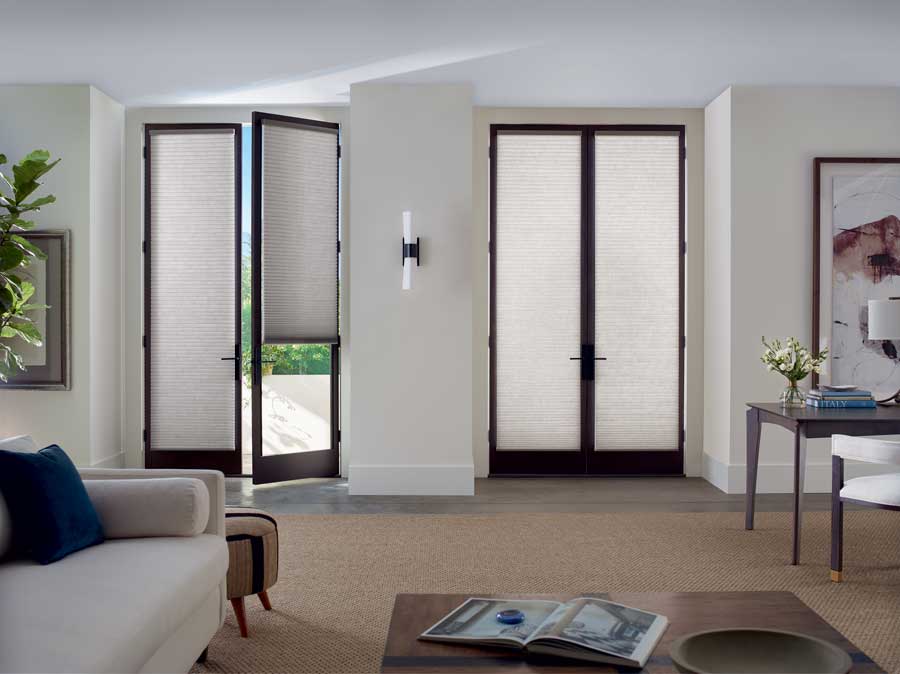 Let's Work Together!
At Rocky Mountain Shutters & Shades, our window covering experts can answer all your questions when it comes to choosing window treatments for your open floor plan home. Stop by one of our showrooms to see and move the products in person. Take a look at fabric samples, and chat with a specialist about your project. Then, schedule your FREE in-home-consultation where we can take a look at your windows, take measurements and give you ideas about what will work best. Contact our team today!