Can we officially say it's the holiday season? If so, that means that it's time to revive the dining room. Unmistakably, the dining room is one of the most used spaces during this time of year. Why not make sure you love how it looks? At Rocky Mountain Shutters & Shades, we are here to help you establish your personal dining room style so you can welcome friends and family in a space that you are proud of! 
Goodbye, Traditional. Hello, Transitional. 
An easy way to begin transforming your dining room is to take it from traditional to transitional. If you are unfamiliar with the transitional style, it is the art of blending two styles together. It allows for contemporary and modern accents to find a place in a traditional room. This can be done in various ways.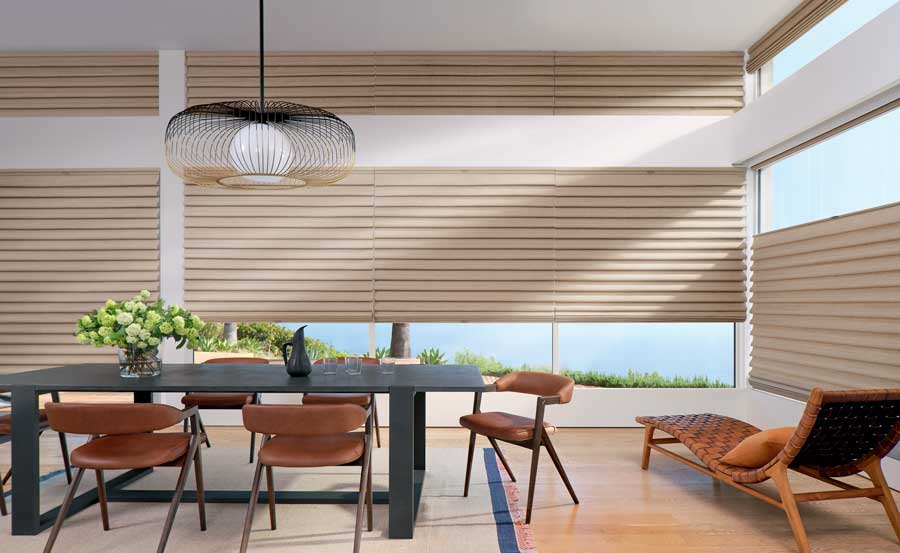 By sticking to warm colors like white and beige for the walls and window coverings, you can add darker pieces to provide a fresher look. For instance, think about swapping out the chandelier above the dining table. Mixing up the lighting helps you easily make the change to a transitional space.
Personalize Your Style 
To personalize your style, it's a great idea to seek inspiration. There are so many different directions that you can go when you are styling your dining room. Finding someone whose style you admire can make it that much easier! We love how Lindsay with @homesweetspaces curated the perfect autumnal tablescape for her dining room.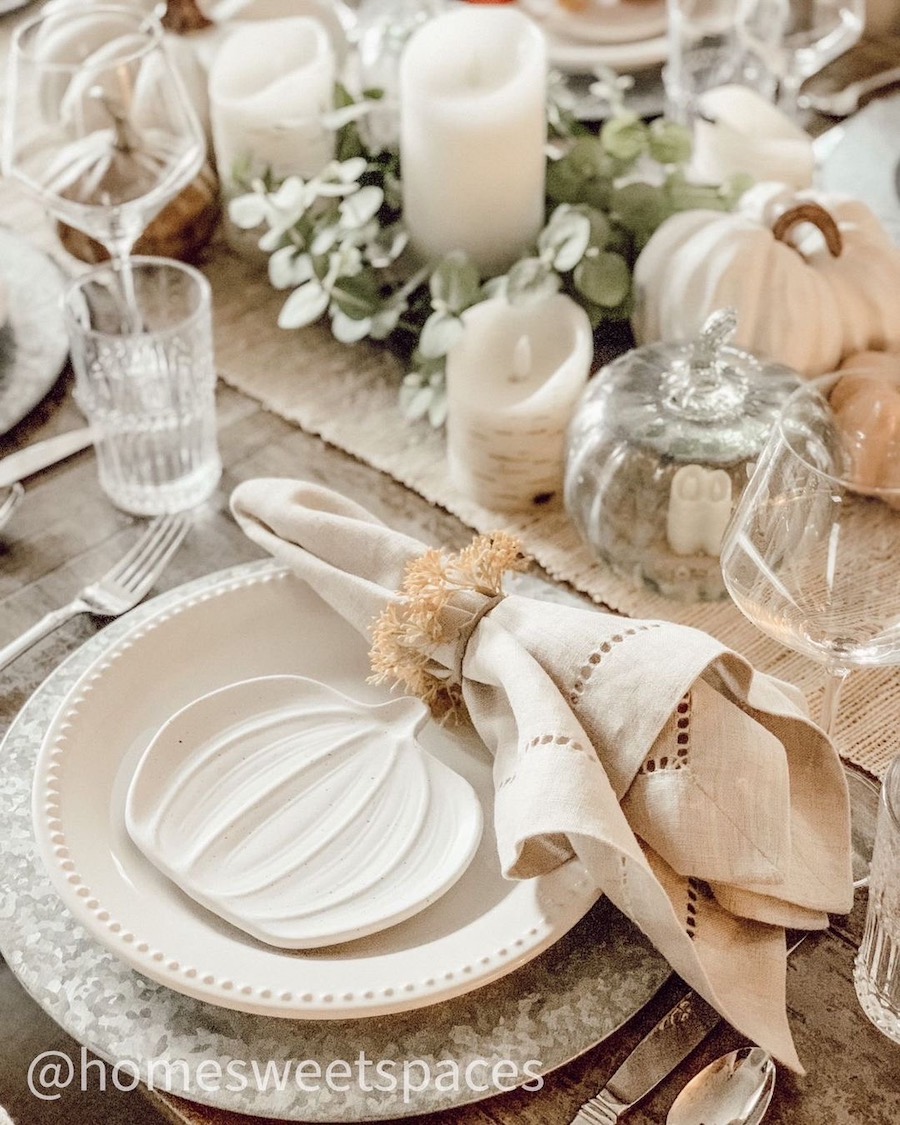 She utilizes softer colors that complement each other while focusing on adding texture through her place settings, table runner, decorative glass pumpkins and placemats. This table reflects her personality while also paying homage to the time of year. Whether you are hosting gatherings this season or just attending, you can still showcase your personality through your own dining room tablescape!
Setting up Your Space
Dining rooms come in all shapes and sizes. As you revive your current dining room or are settling into a new one, we know that creating the dining room of your dreams can absolutely fit into the dimensions of your space.
If you have a dining room that leans more on the smaller size, you have the perfect opportunity to create a room that is ideal for smaller gatherings. By adding a circular dining room table, the space becomes more sociable and allows your guests more room to move around. The good news is that memories can still be shared over a holiday meal in a smaller dining room.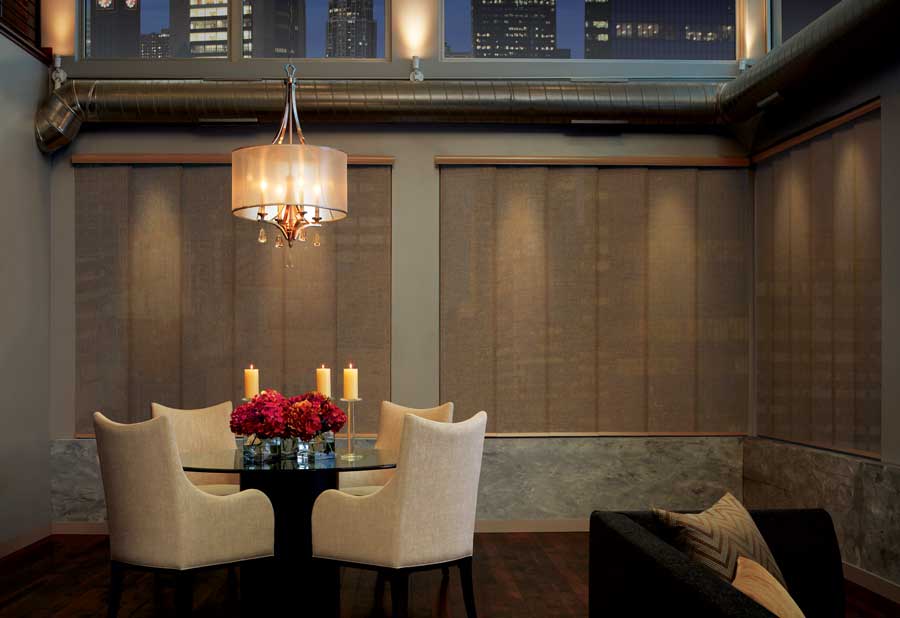 Now, a larger dining room poses its own set of challenges. It can be daunting to think about how to fill a large space. If you are left with additional space after adding a dining room table, think about exploring the idea of a conversation space. Whether you add in a couple of chairs and a side table or something more elaborate, this fills the space nicely and provides an additional space for guests to relax.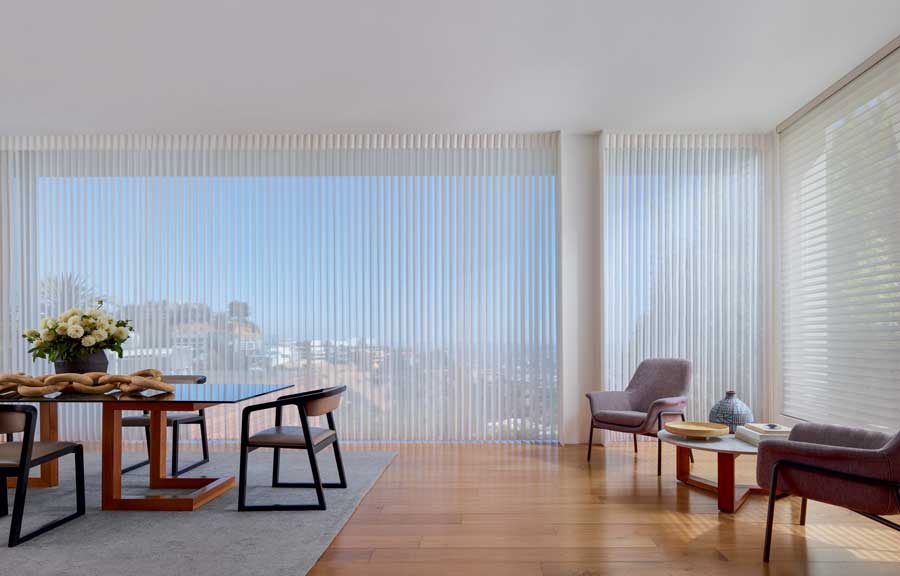 Showcase Your Collections
The dining room is the perfect place to display your collections. Not only does it allow you to highlight your personality in the space but it is a great conversation starter amongst guests. Whether you collect wine, china or glassware, you can display it in a glass-enclosed wine room, built-in hutches or a buffet. This will keep you smiling throughout the holiday season.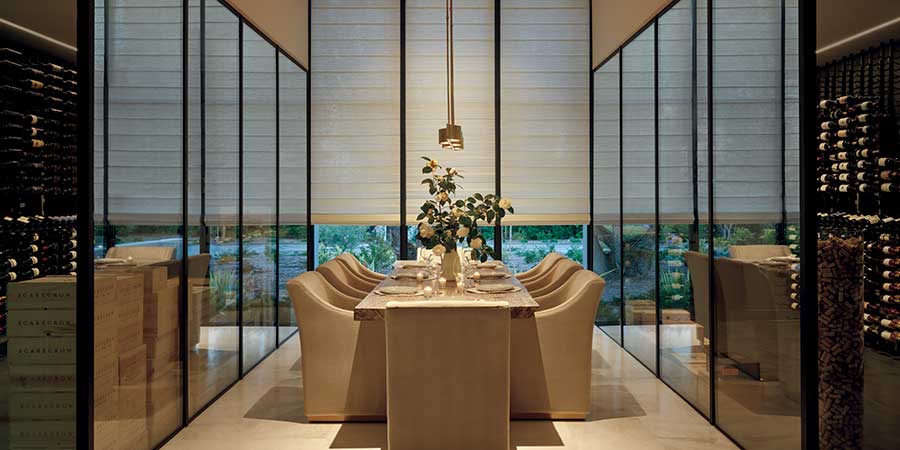 Let Us Help 
At Rocky Mountain Shutters & Shades, we are here to help you develop your personal dining room style. You can work one-on-one with our designers. Contact our team to schedule an in-home, virtual or showroom consultation today. We are ready to help you ease into the holiday season in your gorgeous home!