It's a *smart* world out there. Everyday, technology introduces more and more conveniences to our lives. Have you embraced the world of home automation? Smart home automation has reached the pinnacle of control. It's ease, it's convenience, and it's the brink of money-saving, energy efficient technology that is changing lives. And now? We are pleased to say that PowerView automation takes everything a step further by allowing you to schedule and save settings for the motorized blinds and shades in your home.
Take a look at the top 4 things they'll change about your life…
#1 Your Life Will Feel Less…Chaotic.
Notice that we said "less." In today's world, we're busy, aren't we? You have enough to worry about, and your shades shouldn't be one of those things. Think about it: With motorized blinds, you can head out the door in the morning, not worried about the inside of your house.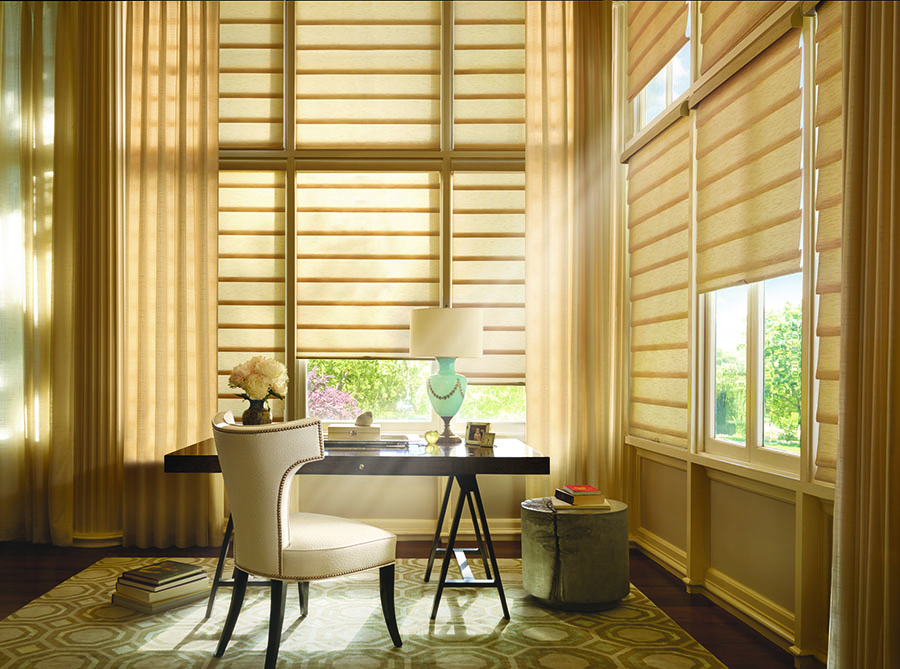 With PowerView automation, you can set schedule for the opening, closing and adjustments of your automated window coverings. You don't even have to give it a second thought. And if you do? You can check the status of your motorized blinds and shades on the PowerView app from anywhere in the world from your favorite device, and it will communicate right back to you.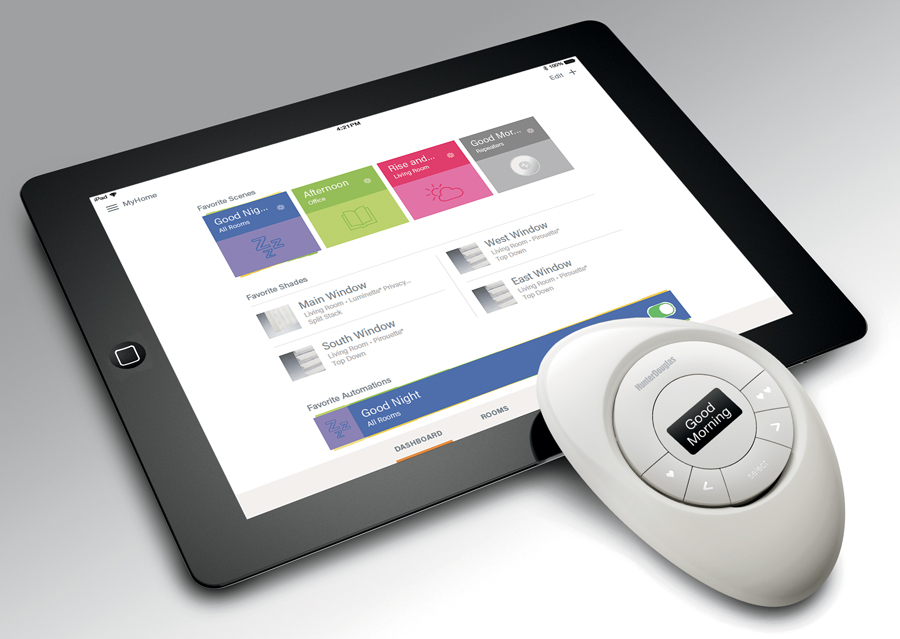 You'll see what position your window coverings are in. You can make changes from your office desk, or from your beach vacation a world away. It's like having the personal assistant you've always wanted.
#2 You'll Sleep Better.
One of the best things you can do for your family is to improve the quality of sleep in your home. While that may involve an earlier bedtime, the sun sets according to a seasonal schedule, so your bedrooms may be much lighter than quality sleep will allow. How wonderful would it be for your bedrooms to be completely dark when it's time to sleep–no matter the time of day?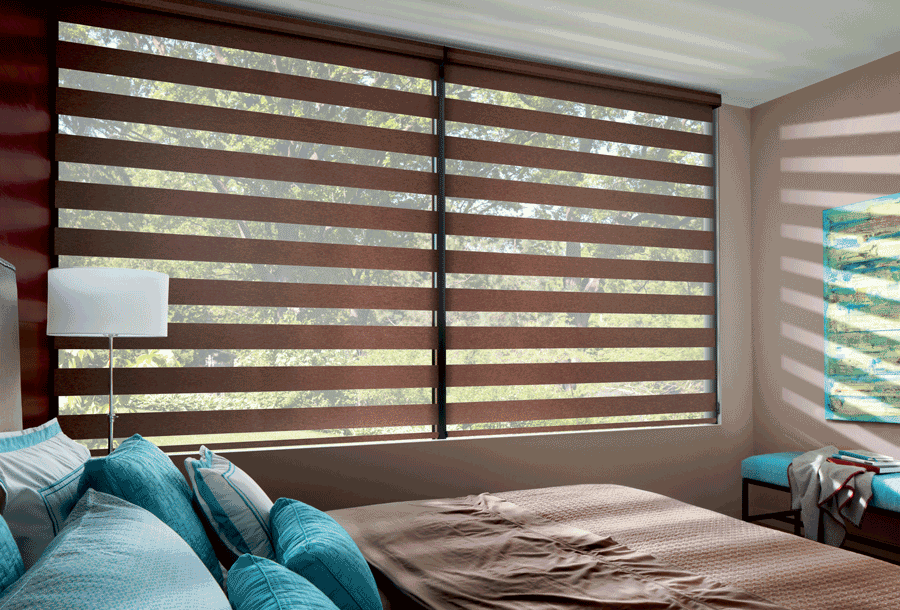 Blackout solutions for your motorized blinds and shades will make your bedroom into the sleep sanctuary you need–right on schedule, so the right atmosphere is set even before you step foot in there for bedtime. No more light from passing cars, no more early wake ups due to the sun rising. Not only that, but our energy efficient shades can be used to maintain a comfortable temperature in your bedrooms, which will add to the quality of sleep in your home.
#3 You'll Save Money.
This is a given–of course you want to save money. And that includes money saving energy efficiency. Whether you choose to automate your thermostat or your media system, the newest home integration systems have money saving solutions for you. And Hunter Douglas has teamed up with many of those home integration companies to include control of your motorized blinds and shades.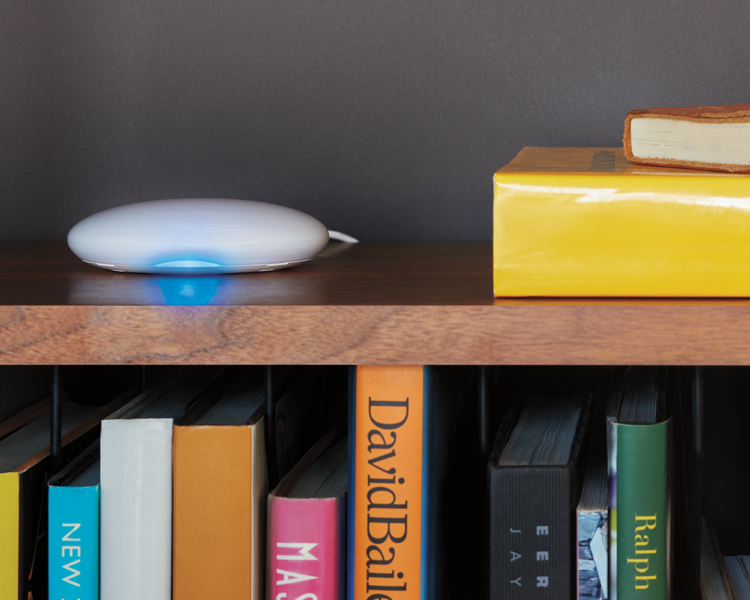 You can set schedules and save your favorite scenes. Your motorized blinds and shades can be in the best placement–no matter the time of day or the position of the sun in the sky–to offer your home the energy efficiency you need.
#4 You'll Be Able to Relax.
You want the perfect atmosphere in your house, right? Do you adjust your window coverings? How often? As easy as they can be to open, close and adjust, it often goes by the wayside. You're busy, and by the time you remember to open your shades to let in the beautiful morning light and gorgeous view, it's time to leave.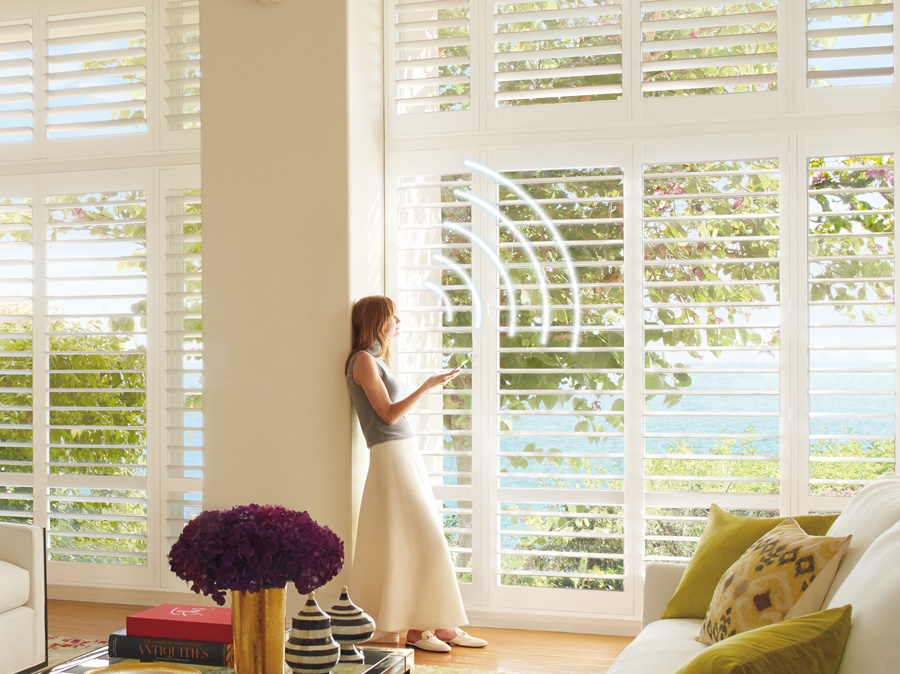 Even with window coverings, scenarios like this one leave many people feeling like they're constantly in one of two states: You're either under a microscope, or you live in a cave. All that changes when you have motorized blinds and shades. Why? With just the touch of a button, you can have the instant atmosphere you need. So sit back and relax, and just enjoy your favorite settings.
Motorized Blinds, Shades & Shutters: Are You Ready?
It's time to embrace all that technology has to offer. Ease and convenience, topped with energy efficiency and the possibility of better sleep? You deserve it. And we can help! Our design team is ready to show you how motorized blinds and shades can change your home and your life. Contact us, at Rocky Mountain Shutters & Shades, for a free, in-home consultation today.