Can you believe that the holiday season is almost upon us? Before you know it, your guests will be arriving. Is your home ready? When friends and family come to stay, you want to impress them with the beauty of your home and help them feel comfortable. Motorized window shades will do just that. Their stunning look and incredible function is unmatched. With motorized window shades, your guests will be merry and bright and thankful for the perfect place to spend the holidays. Here are four ways that you can use them throughout your home to add elegance, exceptional function, and to create a relaxing atmosphere for you and your guests amid the hustle and bustle of the season.
1. In the Dining Room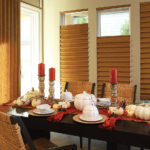 During the holidays, the dining room is the heart of your home. It's the place that everyone gathers to enjoy delicious meals, reminisce about times past, and just enjoy the company of the ones they love. It should be a room that surrounds your guests with beauty, comfort, and peace. There's no better way to do that than with the right lighting. No one wants to eat in the dark or squint into glaring light. Motorized window shades create the perfect ambiance for dining. Their versatility gives you superior light control for your unique space. With seemingly endless fabric choices and a range of opacities, your dining room will be beautiful and filled with just the right amount of ambient light. We know that you'll be busy preparing for your guests, so take one thing off of your to-do list. PowerView motorization allows you to set the scene that's perfect for dining and schedule it to occur automatically. When everyone arrives and moves to the table, your shades will adjust on their own to make the atmosphere just right. Your guests will be in awe, and you'll be ready!
2. In the Bathroom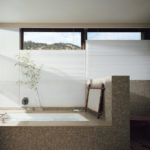 When your guests roll out of bed, you want them to start their day off right. Stepping into a bathroom flooded with morning sun or exposed to the world outside isn't anyone's cup of tea first thing in the morning. That's why window coverings are a key element in any bathroom design. Motorized window shades draw in diffused natural light and offer lots of privacy–making your guests feel comfortable. With motorization, you won't have to worry about disturbing anyone or trying to adjust shades on windows that are hard to access. The PowerView App lets you set the perfect bathroom scene from anywhere, and you can program the shades to automatically move to the right positions before anyone even wakes up. When your guests come down for breakfast, they'll greet you with a cheery smile!
3. In Spaces that Feature the Great Outdoors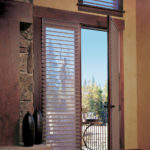 One of the best parts of the holidays is being able to take a break from everyday life to relax with friends and family. Mountain landscapes and beautiful Denver sun, even in the winter, are gorgeous backdrops for reliving old memories and making new ones. Your large-scale windows and patio doors bring all of that beauty into your home…and perhaps–to your dismay–glare and UV rays. Motorized window shades with top-down bottom-up operation will filter light and block direct rays, protect your decor, and still allow you to take in the those gorgeous mountain panoramas. Plus, motorization makes adjusting shades on large expanses of glass and in hard-to-reach places easy. You and your guests can pause the daily grind and cherish the warmth and joy of each other and the beautiful outdoors.
4. In Guest Bedrooms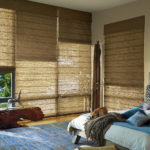 With unfamiliar surroundings and the exhaustion that comes from traveling–and, let's face it, the holidays in general–nothing is more important for your guests than a comfortable and private space to retreat to each night. Guest bedrooms should be places where visitors can drift off to sleep and wake feeling refreshed. Room darkening is a must. It will make naps and sleeping in after late nights of festive fun a dream. So will a consistent, comfortable temperature. With motorized window shades, you can have the room-darkening and insulating features that will help your guests rest easy. Plus, you can make sure their room is ready without even stepping inside. This year, give your friends and family the gift of a little home-away-from-home oasis they'll love with motorized window shades.
Now's the time to get your Denver area home ready for your holiday guests because they'll be here before you know it! The holidays are busy enough, so let us help you prepare. Our design experts are ready to guide you in finding the right motorized window shades for any room in your home. We know that budgets get a little tighter during the holidays, so take advantage of our Season of Style Event and save on new shades! You'll impress your guests while adding beauty and function to your home that you can enjoy all year long. Contact our team at Rocky Mountain Shutters & Shades for a free, in-home consultation today.