Tradition, beauty, charm. Shutters are time-honored window treatments that add a classic look to any room. Making your house into a home, shutters boast clean lines, vibrant light, and valuable privacy. Yet, they may not be right for every window in every space–which can be disappointing when you want their timeless look and feel. Take heart! Hunter Douglas has developed "soft shutters". Two of the premier window shadings, Pirouettes and Silhouettes, mimic the appearance of shutters while offering all the benefits of modern window shades. Once you find out how they can increase the beauty and function of your home, and upgrade your lifestyle, we know they'll be at the top of your wish list this holiday season.
Enhanced Beauty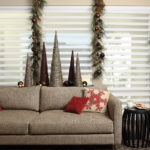 Pirouette window shadings enhance beauty by their elegant presence and their ability to transform light. A sheer backing holds soft, fabric vanes in place so they appear to float. As soft shutters, they give you the look you love, along with the invaluable benefits of greater light control, privacy, and UV protection. As natural light enters the room, the vanes and sheer work together to eliminate harsh glare and direct rays, so only filtered, gorgeous light bathes the room with an ambient glow that is simply breathtaking. The fabric vanes tilt easily and can be customized with levels of room-darkening to make adjusting them for increased privacy and UV protection effortless. This holiday, dress your windows with Pirouette window shades and surround yourself with impeccable beauty.
Heightened Sophistication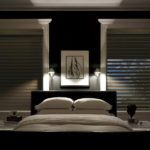 Silhouette window shadings heighten sophistication in your home by presenting the classic look of shutters with a contemporary twist and advanced features. The Signature S-Vanes float between two sheers and create the perfect atmosphere. Diffused natural light fills the room, fabulous Denver landscapes are easily enjoyed with the clear view-through, and daytime privacy is protected with an obscured view-in. The revolutionary design of dual shades makes Silhouettes like no other product available. Allowing for two shades to share a common headrail, dual shades combine all that a Silhouette has to offer with an independently-functioning, room-darkening roller shade. There's nothing better for sophisticated beauty, light control, privacy, and UV protection. So, spruce up your home, life and holidays with Silhouette window shades soft shutters this year.
Elevated Benefits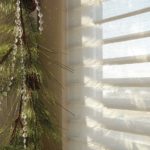 The benefits to light control, privacy, and UV protection of Pirouette and Silhouette shadings are clear, but did you know that there's even more? The Alustra Collection gives you the benefits of a truly elegant and custom look. With exclusive options for fabrics, finishes, and design features, you can color-coordinate with a tinted back sheer, accent your interiors with textured front sheers, and so much more. Alustra Pirouettes and Silhouettes will be impressive and stand-out features of your home. Add PowerView automation, and experience the ultimate in operating convenience. At the tap of a button on a sleek remote or on your favorite device from anywhere in the world, your window shades adjust. If you don't want to bother with your shades, set and save favorite scenes that meet your unique needs for privacy and light control. Then, schedule them to occur automatically throughout the day. You'll have the perfect atmosphere and more time…what more could you want for the holidays?
Are you ready to add Pirouette and Silhouette window shades to your holiday wish list? We thought so. They are a gift for you, your home, and your lifestyle that we know you'll love for years to come. Our design experts can't wait to help you get started. Contact our team at Rocky Mountain Shutters & Shades for a free, in-home consultation today.