Have you reached a stalemate this summer? Looking around, you think, "I need a change." Do you find yourself watching design shows with envy? It's time for a summer style refresh! Each season brings new colors, textures and trends. Why not take a peek at what's hot so you can bring a whole new look to your home?
#1 Go Seasonal.
This is a great tip for a summer style refresh, especially if you like to revamp the look of your home on a regular basis. Summertime brings lush greenery and soothing colors into design. You'll be on your way to creating your very own sanctuary before you know it.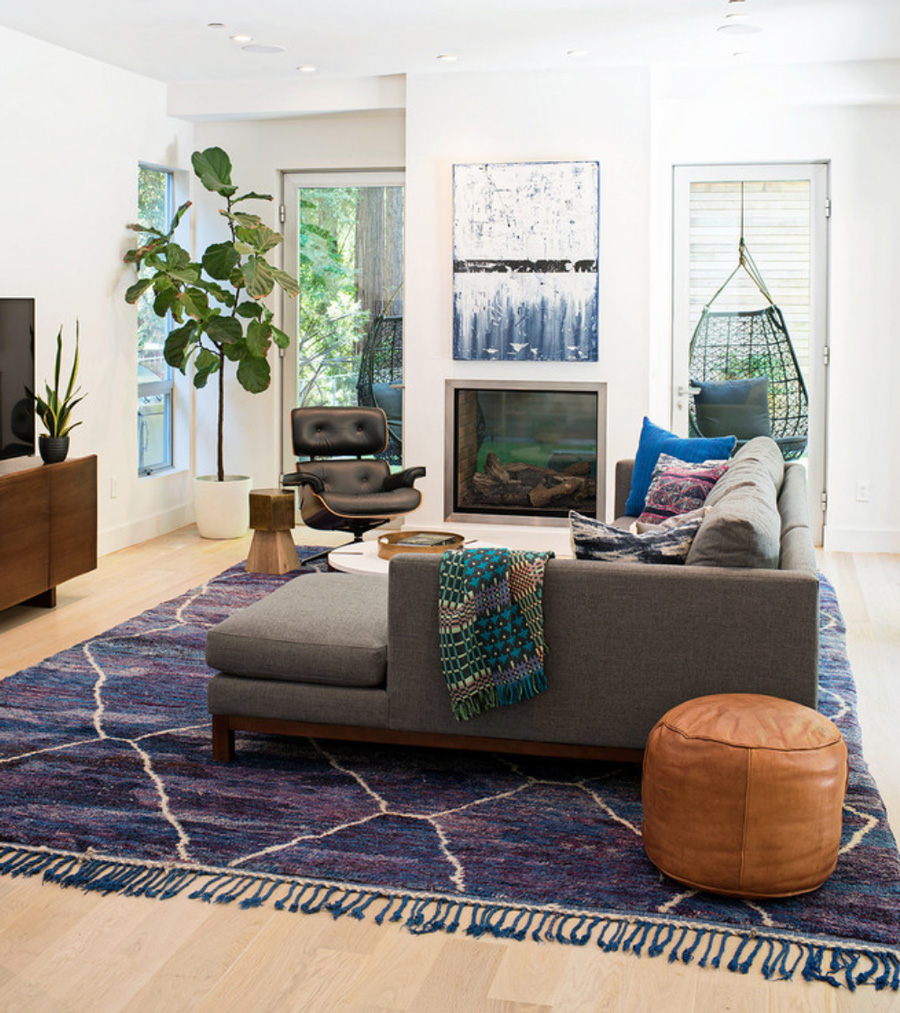 I love how this living room is the perfect combination of well-loved and beautifully designed. The range of blues, from indigo to pale, reflect every aspect of summer from ocean water to starry nights. The whimsical swing in the background provides a quaint space to relax with your favorite book this summer, and the fiddle leaf fig tree brings in just a hint of nature.
#2 Bring Home the Memories.
Vacationing somewhere special? The best part of vacation is the memories. What better way to feel the blissful calm of your favorite destination than to add elements of memories to your summer style refresh. While on vaca, wander into local shops for unique pieces. Reliving your adventures after the fact? Take time now to find pieces that bring the vibe of your favorite spot.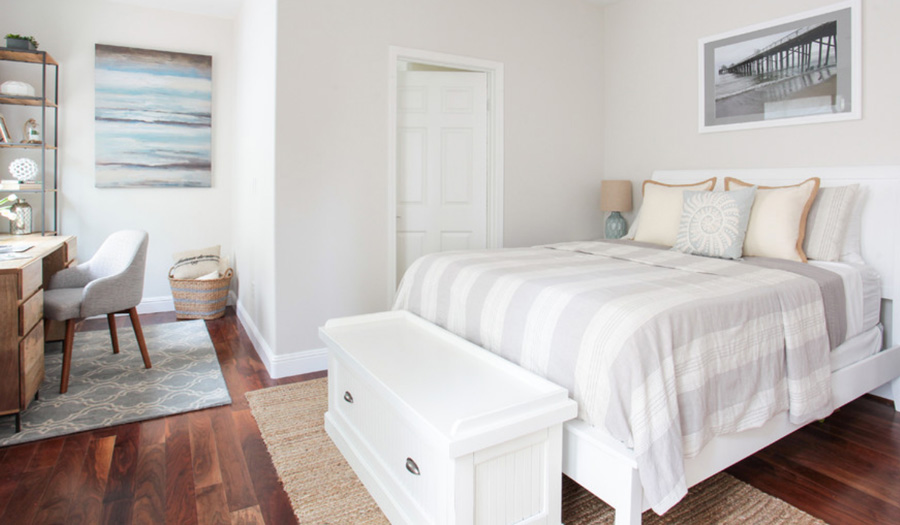 This bedroom tells a story of coastal dreams. With artwork reminiscent of lapping waves, accents of natural wood and light woven fabrics, this room is the perfect haven on a hot summer day and the ideal space to lull you to sleep at night.
#3 Decorate from the Comfort of Your Couch.
Too hot to head out and shop? Don't worry! You can still add unique charm to your home. Sites, like Houzz and Amazon, now have shopping features dedicated to home decor, and they are worth checking out! The best part is that you can shop by your individual style, or based on the room you're revamping. Canopy is Amazon's answer to curated home decor. And we all know Houzz has reinvented home design inspiration. How fun is this Lego blueprint?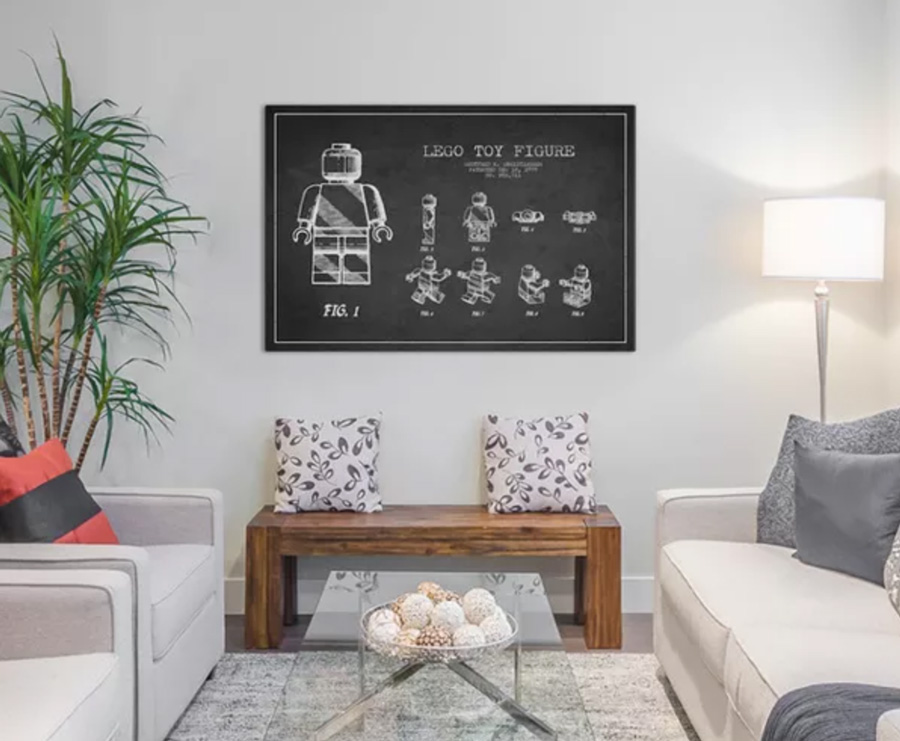 #4 Imitate, Imitate, Imitate.
Haven't we always said being unique is important? Yes–yes, we have. But, when looking to do a summer style refresh, you've gotta start with what you love. And that might just be someone else's inspiration. You've spent time browsing sites like Pinterest and Houzz. It's time to stop browsing! Go to your saved photos. What about that favorite photo–what do you love? What are the true elements that make it a great scene?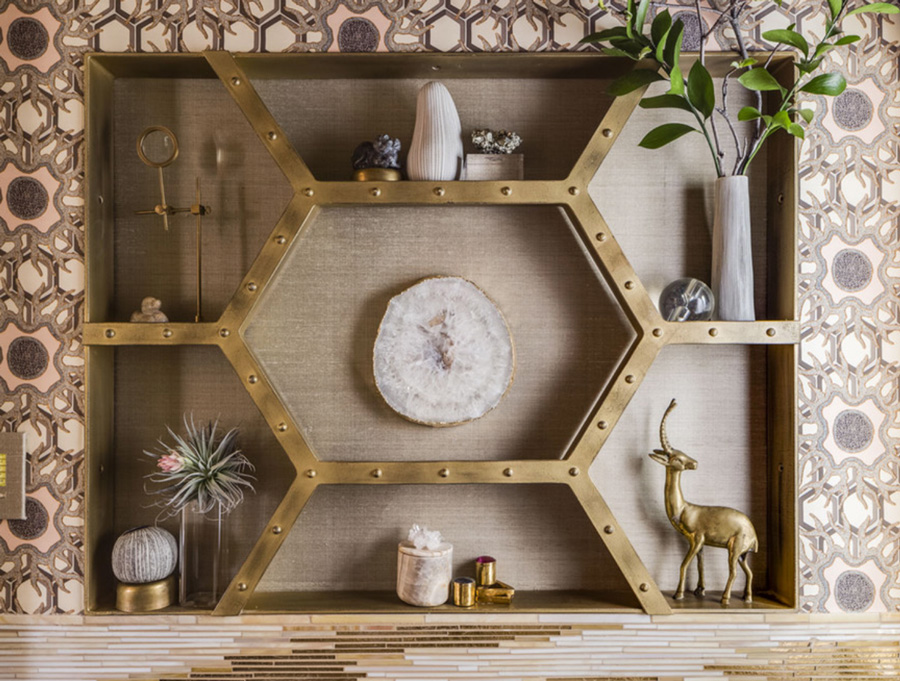 Choose something simple, like shelving and decor. Make a list of what you're looking for, and then shop. Because you'll find items that suit your style, you'll end up with a custom look.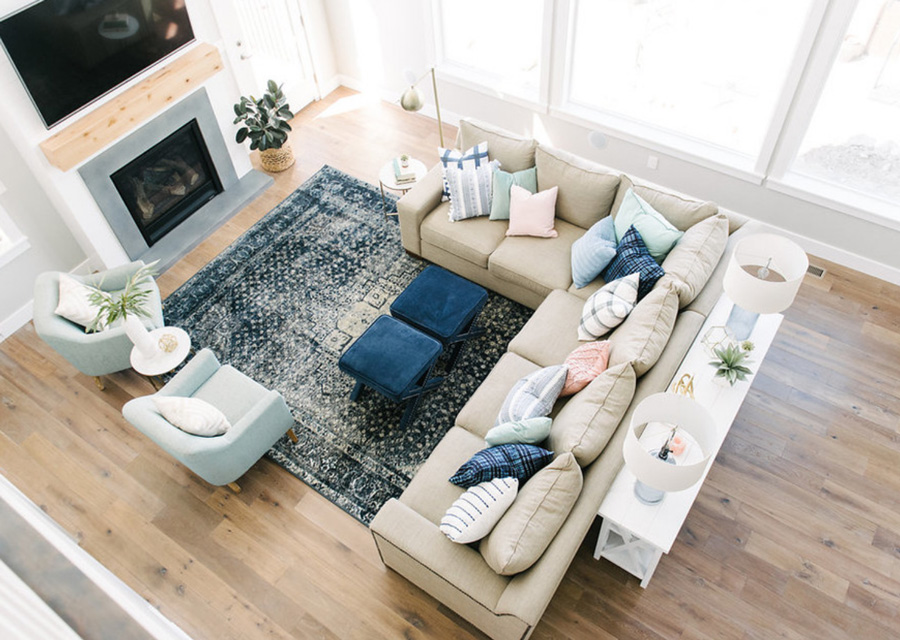 Or, take a look at favorite colors in a space and decide how you can add a different shade in for a whole new look. I love how this family brought light pink into their living room for refreshing change.
#5 Adopt a New Trend.
The latest trends have both unfinished or rough cut wood pieces topping the design charts. The other? Curved furnishings are attracting the eye as they add flowing dimension to the design while offering a unique look. Combine the two, and you'll define your space with the height of summer style!
From the curved floor lamp, to the rough cut, yet liquid, look of the coffee table, this room certainly appeals to contemporary design!
#6 Up Your Smart Home Game.
The best thing about summertime is experiencing it. Don't miss out hidden behind a screen. With the latest in home automation, you can go hands free, all while improving your smart home experience. Voice control is here to stay, and they're making improvements all the time.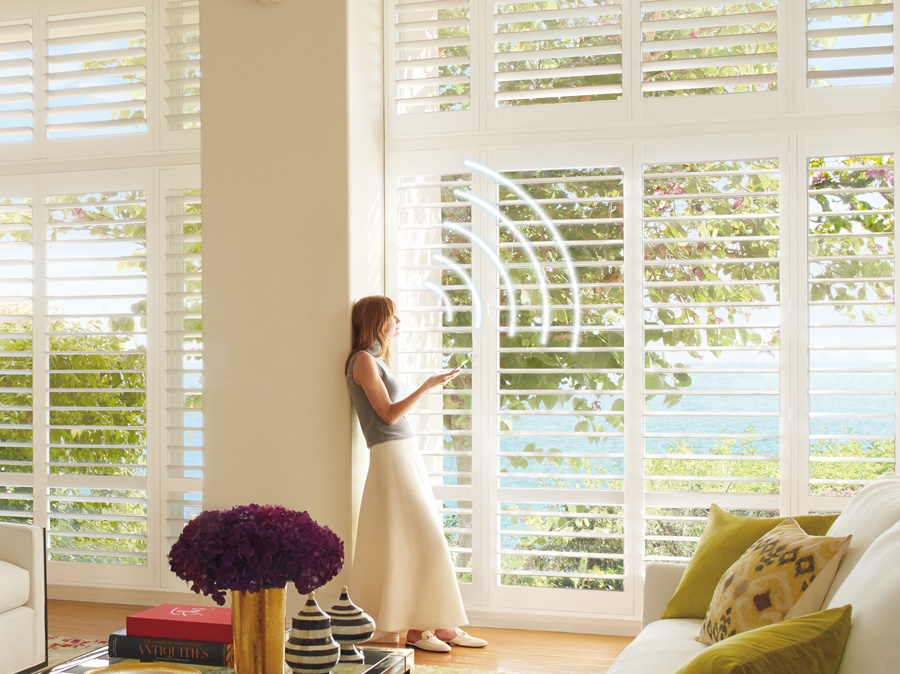 We've just announced the latest in Hunter Douglas' strive to provide an effortlessly rhythmic feel to your home with voice controlled plantation shutters. Compatible with most smart home systems, your light control is simple, yet powerful. Less time trying to create the right space & more time to relax!
#7 Control the Light for the Ultimate Summer Style.
It was not so long ago that we were all complaining that we wanted more sunshine…do you remember? Now, we know that too much of a good thing is still too much. Too much light, or not enough can make or break your atmosphere. Get control–and enjoy your home more–with the right window coverings for the ultimate summer style refresh! When we say the "right" window coverings, we mean that you need solutions and style to fit the needs of each and every individual room in your home. Do you need to welcome more light, filter the light, or block the light? How about all of the above?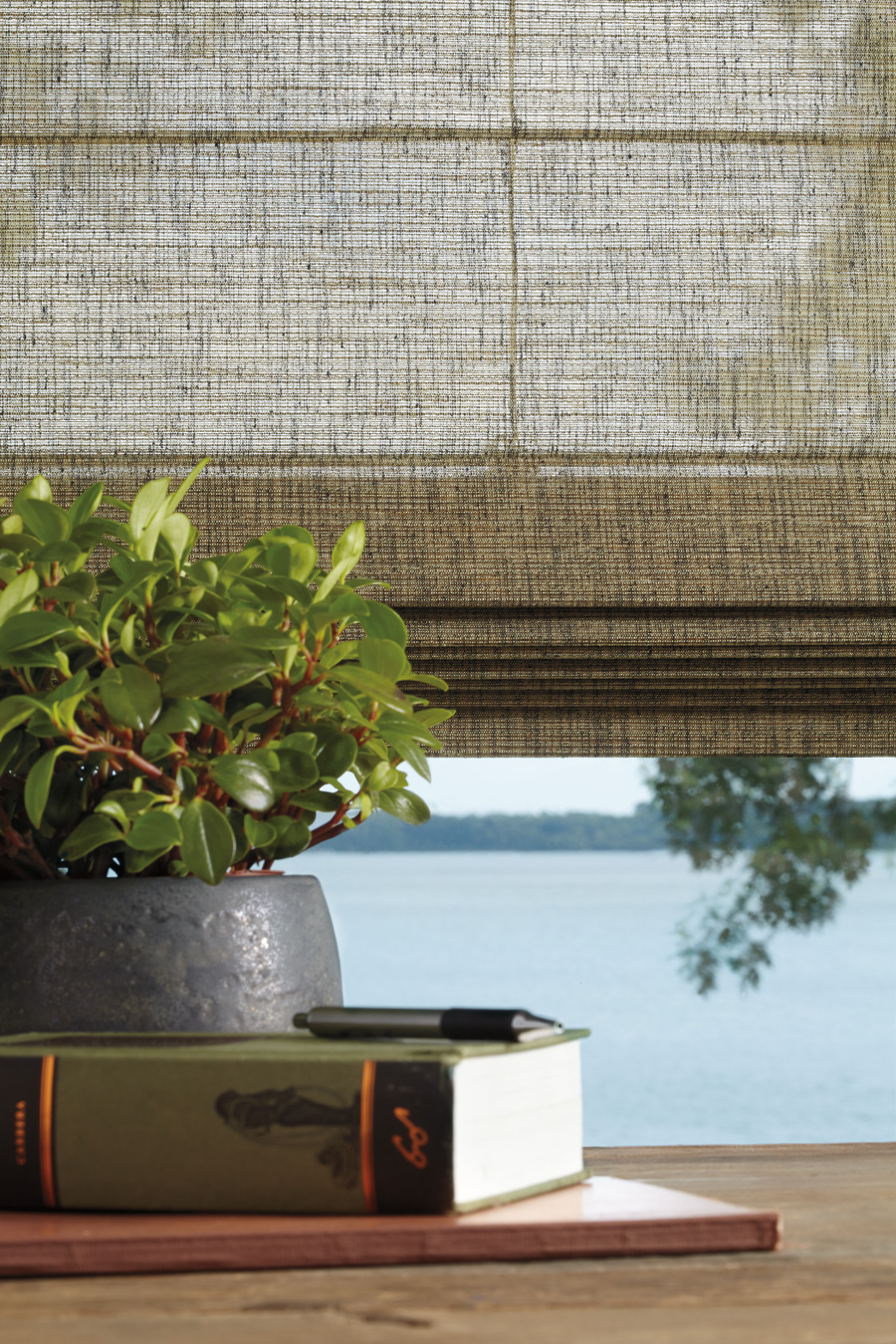 At Rocky Mountain Shutters & Shades, we are experts in guiding you to the solutions you need, paired with the style you deserve. We'd love to come visit you for a free, shop-at-home appointment to help you transform your Denver area home with a summer style refresh. Contact our team today!