Finding the perfect window shades will finish the look of your home while adding incredible benefits to your lifestyle. Custom Roman Shades bring together beautiful fabrics and modern innovation to deliver the complete package. Does the idea of designing a look you love seem overwhelming? With a little help from our experts at Rocky Mountain Shutters & Shades, the process will be a breeze. You can create the perfect scene with all the benefits you deserve in as easy as 1, 2, 3!
#1 Choose Fabrics to Create Your Look.
Deciding on the fabric you want for your custom roman shades is so exciting! From rich, warm textures to soft, sheer linens, custom roman shades become the backdrop of your home. Colors range from the best neutrals to lavish, bold hues.

#2 Decide on the Style.
Romans are often thought of as a stacking shade, which means the fabric gathers as you open them.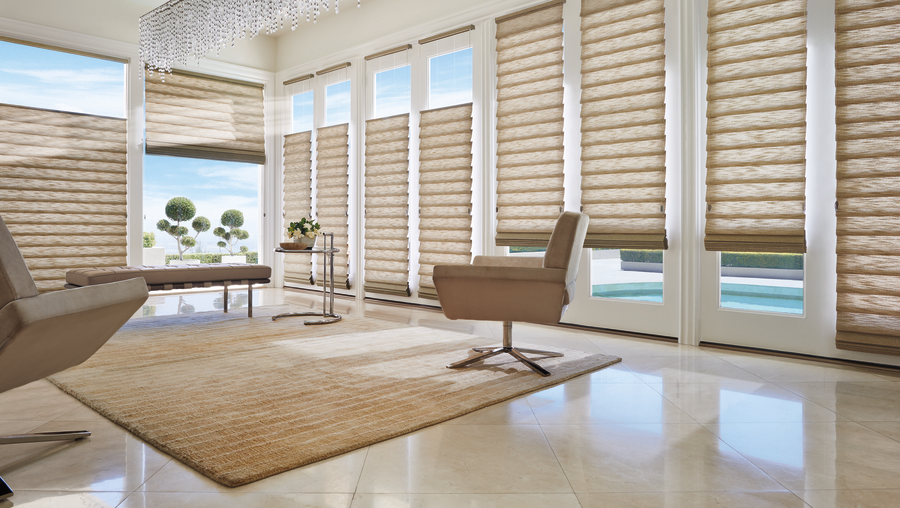 But, with the innovation of window shadings, you can create custom roman shades that roll, if that fits your preference better. The choice often comes down to the features you want in your home.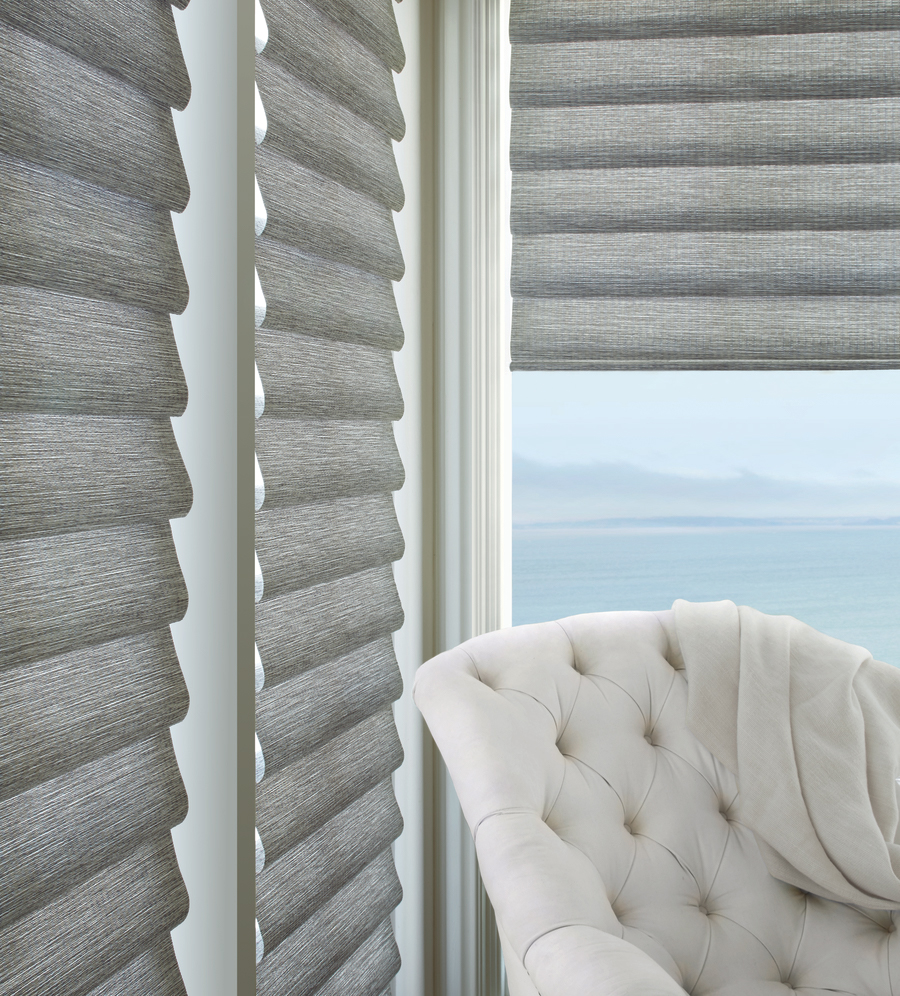 #3 Select Personal Features.
Speaking of features, another exciting part of designing your custom roman shades will help you set the tone and feel of your home. Love the benefits of daylighting while maintaining privacy? Stacking shades adjust to wherever you want them with top down bottom up.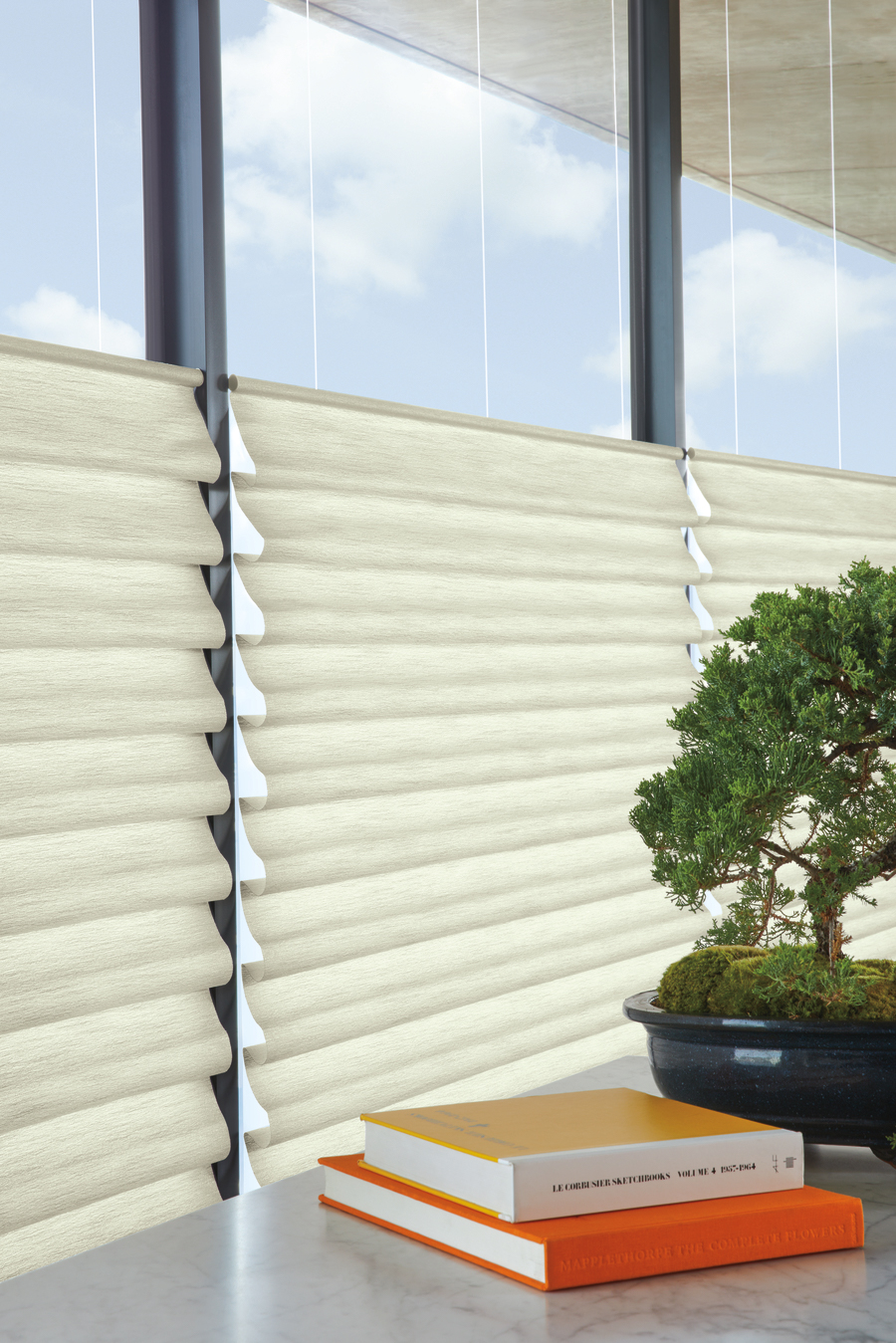 Deciding between light filtering fabrics and room darkening? You can have both with dual shade function–adding a secondary blackout shade to rolling style romans.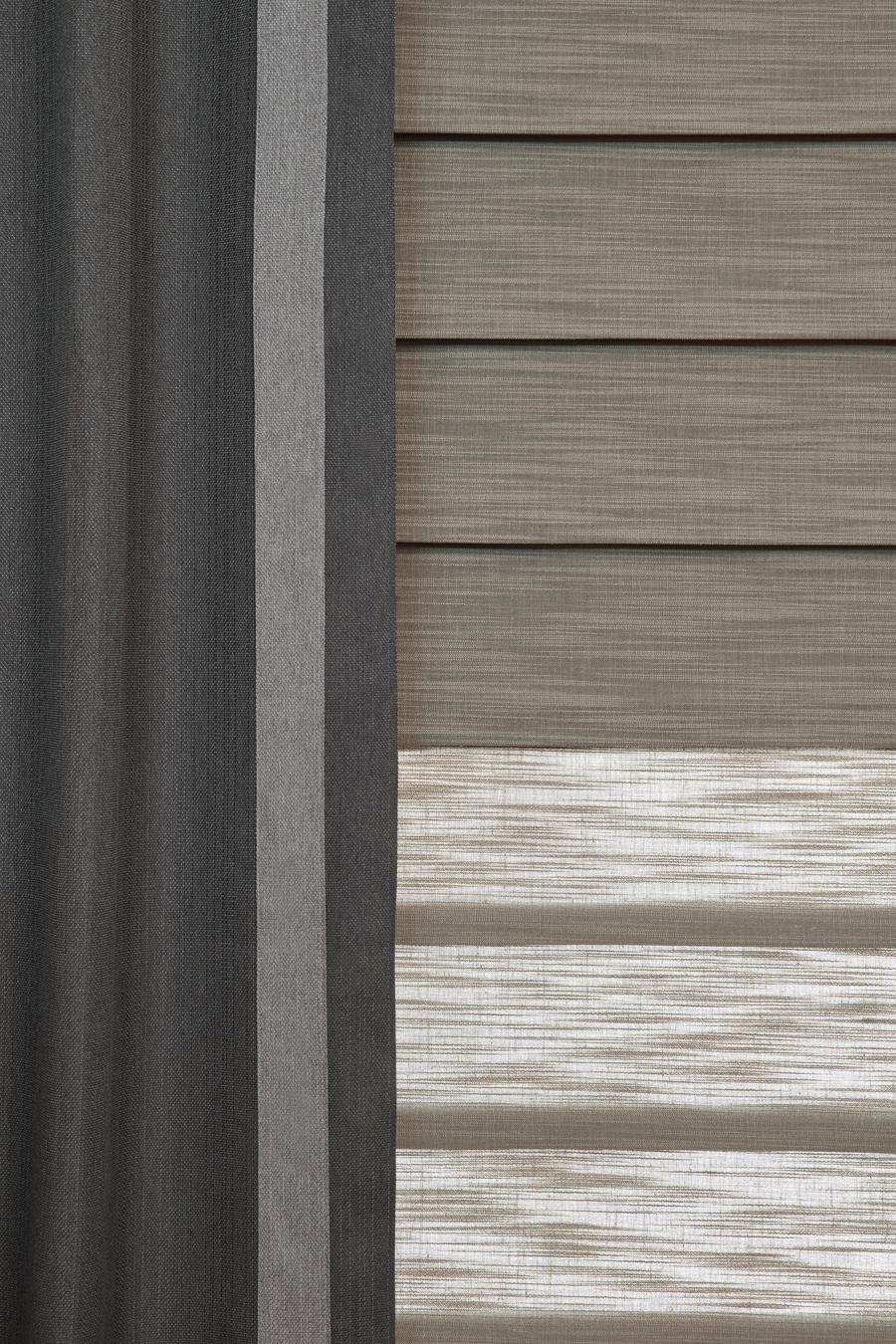 #4 Identify the Operation.
The operating system you choose will fit your lifestyle and the way you use your shades. Custom roman shades are available with manual operation in both cordless and cord-safe choices.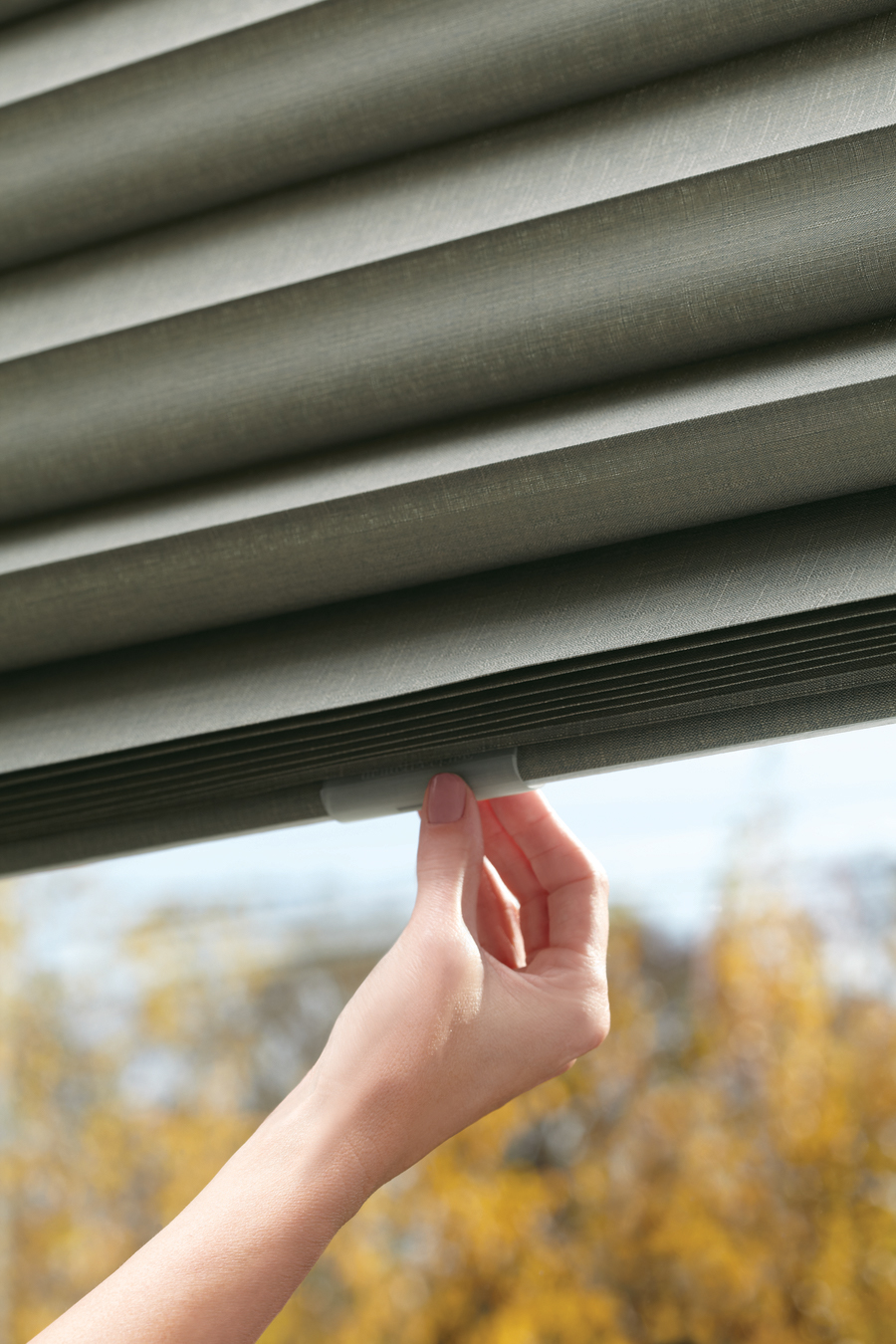 Adding motorization to your custom roman shades will allow you to adjust them at the touch of a button. You can also integrate your shades into your smart home system, bringing rhythm and schedules into play.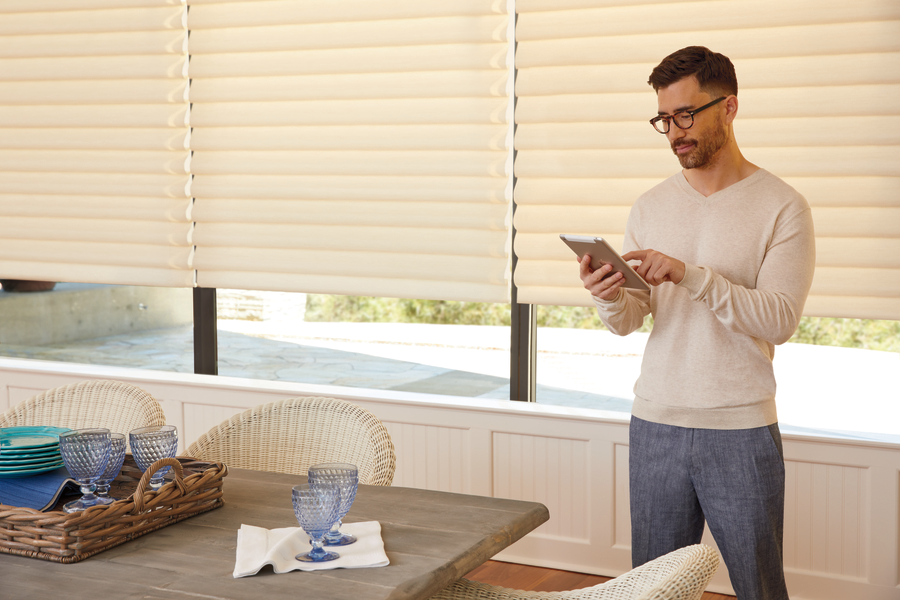 Custom Roman Shades: 1, 2, 3, 4…Done!
It's that easy. Create the space you love with beautiful (and functional!) custom roman shades. But, the first step–actually–is getting started with one of the design experts at Rocky Mountain Shutters & Shades. Come visit one of our showrooms to start discovering what you love, or invite us to your home! We'll come right to you with samples and inspiration, helping guide you through this exciting journey! Get in touch with us today for your FREE in-home consultation!