"So much of our lives are all about the kids, and as a couple, you can start to feel lost…"
As parents, it's easy to put yourself last. That certainly was true for this couple who spent four years renovating a foreclosure before realizing that they needed to bring the focus back around to what was really important. Taking the good foundation of a home that desperately needed updates, they did a complete master bedroom makeover. Not only is the space beautiful and functional, but it's full of eclectic charm and meaningful accents. Let's find out how these two tackled such a big project…
How did you go about accomplishing all you've done?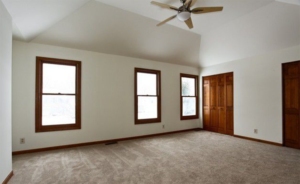 Renovations are all about time, patience and hard work. You can't put too much energy into the end product because you'll find yourself overwhelmed. As you can see, this house needed a lot of updating. And, with three small children in tow, life gets in the way. Step-by-step, one day at a time has to be the focus. Trust the process and the decisions you're making.
Do you have a secret to making decisions when it comes to home design?
Actually, yes. The key is to decide on your palette. Once you make a firm decision on the colors you love for the space, you've already eliminated 90% of what's out there. It might sound like it will limit you, but it actually gives you the freedom to make choices within boundaries.
Why did you pick these colors?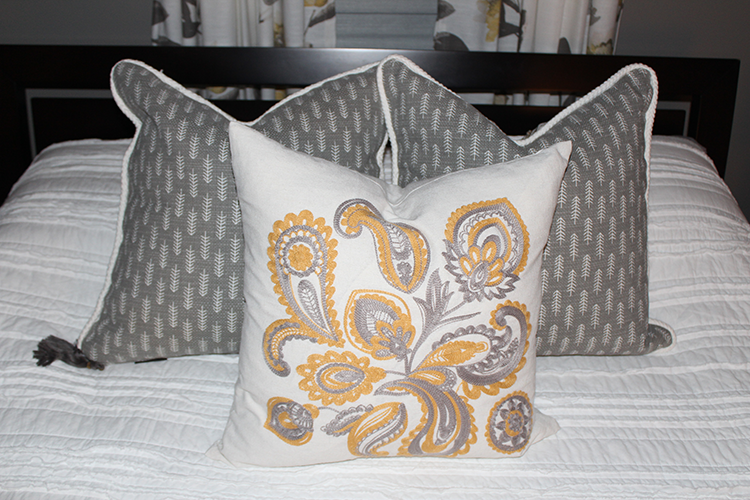 I wanted softness, but also refreshment. To me, the whites and grays are cozy and soft in the bedroom, and the yellow adds just enough revitalizing accent. You'll also notice small touches of aqua here and there. It's my favorite color, so even though most people wouldn't put that in there, I'm drawn to it, so it works for me.
Where did the inspiration for your gallery wall come from?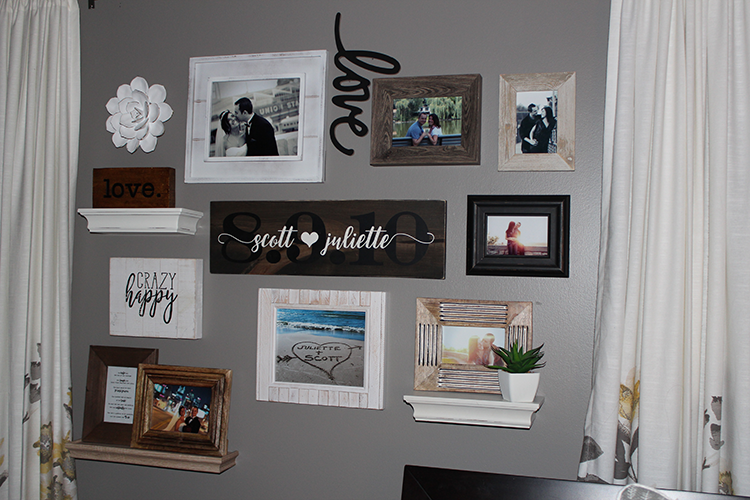 Pure jealousy…just kidding. I had spent quite a bit of time on our daughter's nursery the winter prior to working on this, and my husband mentioned how nice it would be for me to do the same for us. I made the decision to do this master bedroom makeover as my anniversary gift to him. And, I even did it while he was out of the country for work. It was a huge surprise. He definitely didn't see it coming together like it has. I think he thought I might throw some frames on the wall and call it a day. In the end, he was thrilled. We both were. So much of our lives are all about the kids, and as a couple, you can start to feel lost. The gallery wall is just "us."
What are your favorites features of the space?
I'm all about functional design. I love when a space looks beautiful, but I'm truly impressed when that beauty adds ease and simplicity to life. This room serves dual purposes: Bedroom and Office.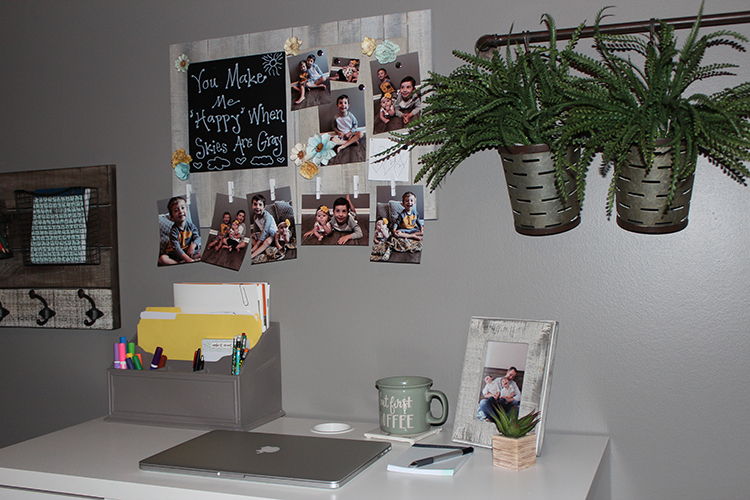 Office: I work from home, but the room most people would use for the office is currently the "playroom" for our three children. The space needed to be minimal, yet include everything I needed for work. I also get frequent visits from my little ones, so it's fully stocked with art supplies that they can use. I love being surrounded by their smiling faces, so once I had decided on a palette, we did a little photo session to make a collage that could be part of the design.
Bedroom: Sleep is very important in this family. One of the most important decisions you can make is to invest in shades that provide room-darkening and energy efficiency. As a parent, child safety is our number one priority, so cordless shades are the answer. I love these Solera Shades. They have everything to offer, and the layers of fabric are beautiful.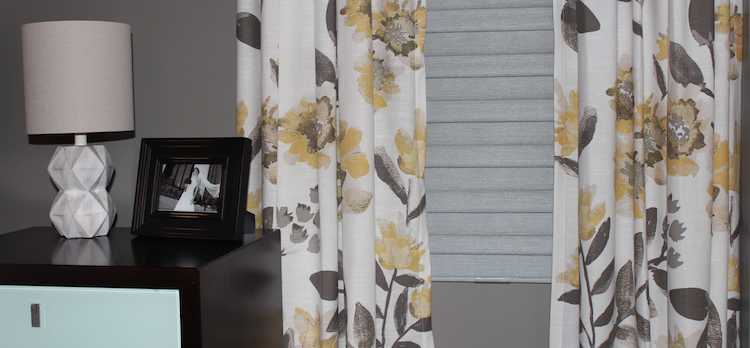 Do you have any advice for followers who might be considering a master bedroom makeover?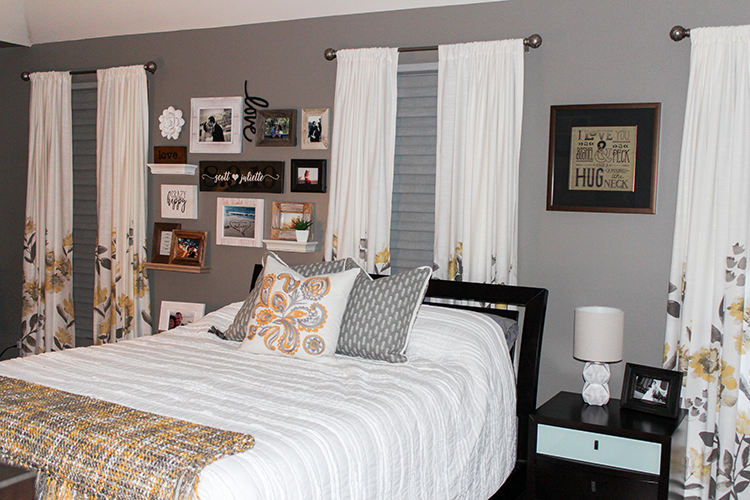 Buy new. Ha ha. No, I think it's important to realize that your home is always a work in progress, so don't stress about getting everything "done." Take your time. And, when we started on this home four years ago, I didn't realize how important emotion can be to the atmosphere of a space. If the elements you choose hold special meaning, you'll be so much happier with your life over time.