Specialty windows make your home unique. They can change the look of the space–and certainly the atmosphere, letting in additional light. This week, we are discussing arched windows. Are there times you'd like to cover them, and you're not sure how? Let's help you find the right balance of style and function with arched window treatments!
Our Love of Arched Windows…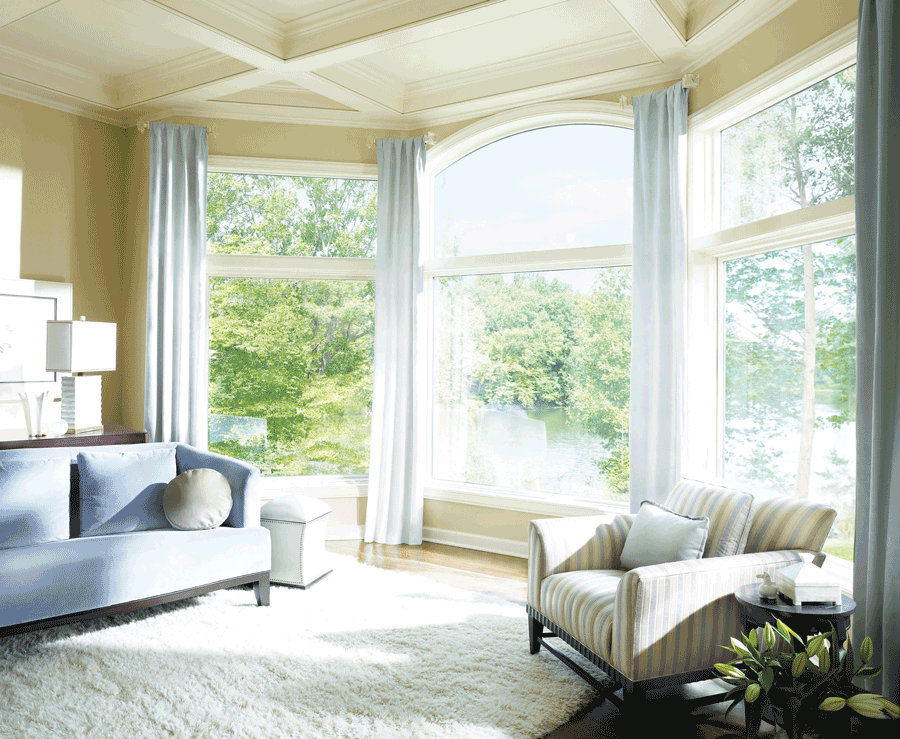 Arched windows add a softness to your home with the unique look of curved top windows. But, when those curves add the frustrations of too much light, heat and damaging rays, you need solutions. You may know you need window coverings, but if you're unsure of which ones, you're not alone. Finding the right window blinds, shades or shutters means coordinating with the style of your home while making function a top priority!
Which Arched Window Treatments?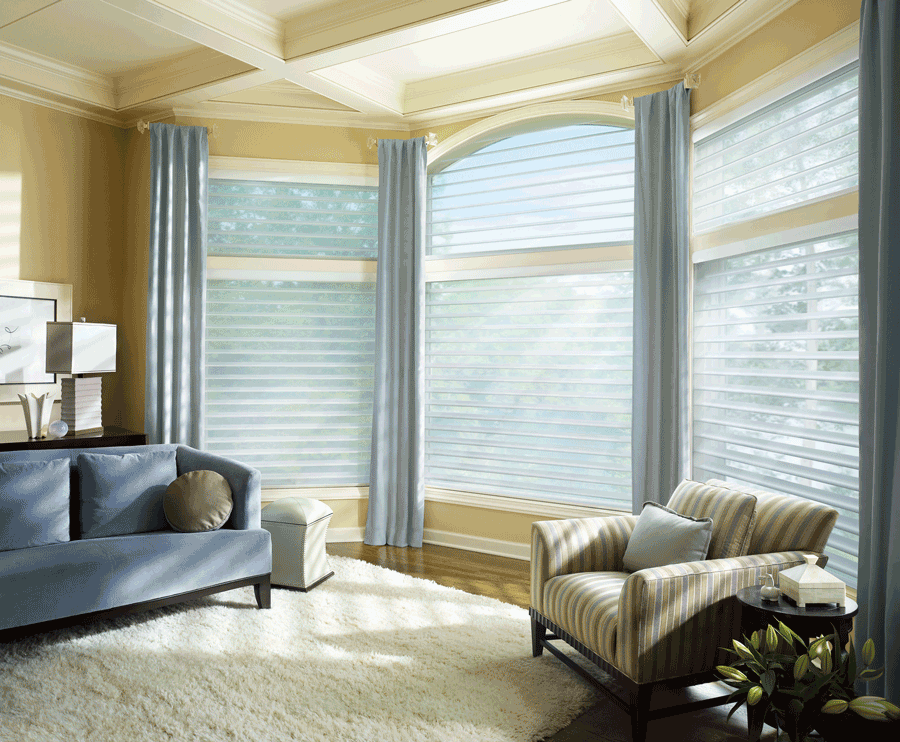 The right arched window treatments will match the style of your home. We have options in window shades, blinds & shutters–along with a wide selection of colors. That means, you'll be able to get the style and solutions you need without sacrificing the unique look of these gorgeous windows!
Daylighting with Top Down Bottom Up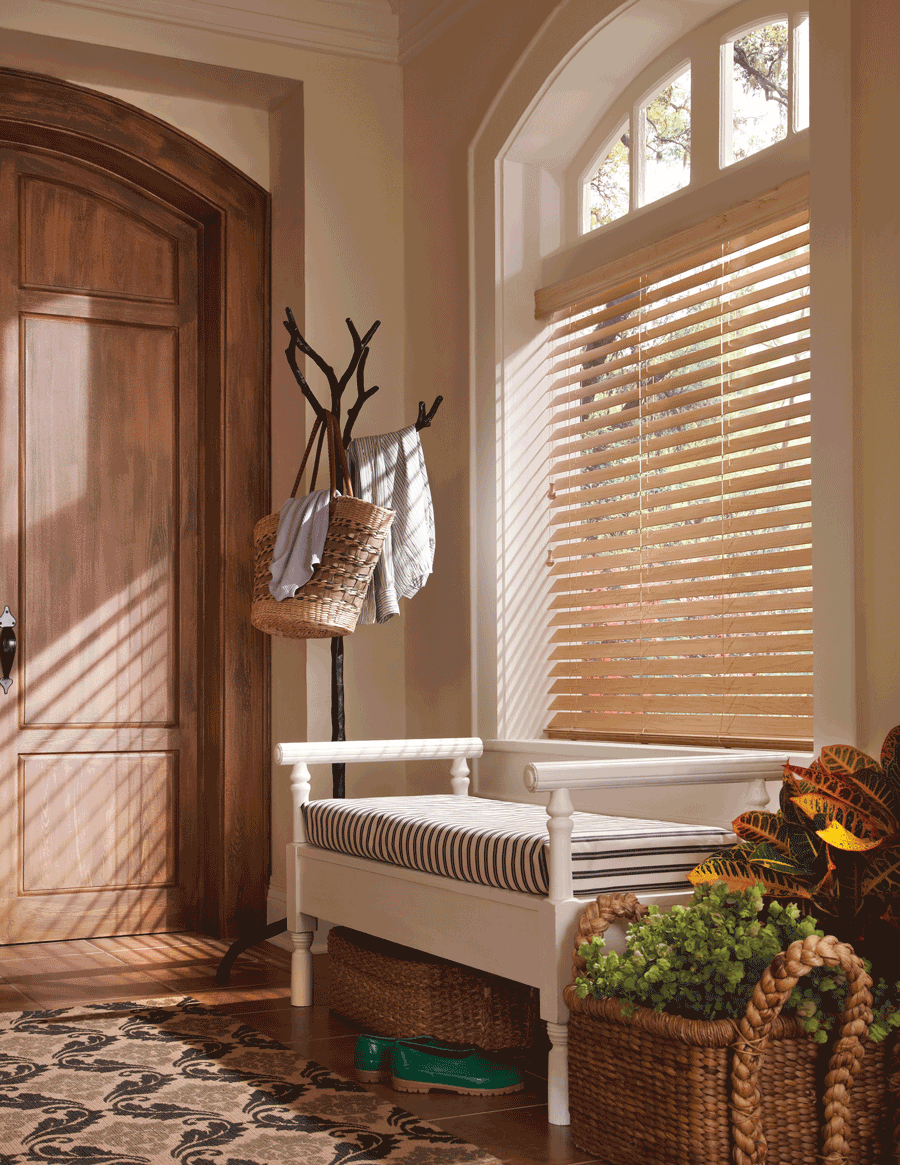 Similar to having top down shades, choosing to leave the arch at the top open will bring in light across the ceiling. Because this is an entryway, the homeowners wanted to bring in natural light while maintaining privacy.
Full Coverage for Arches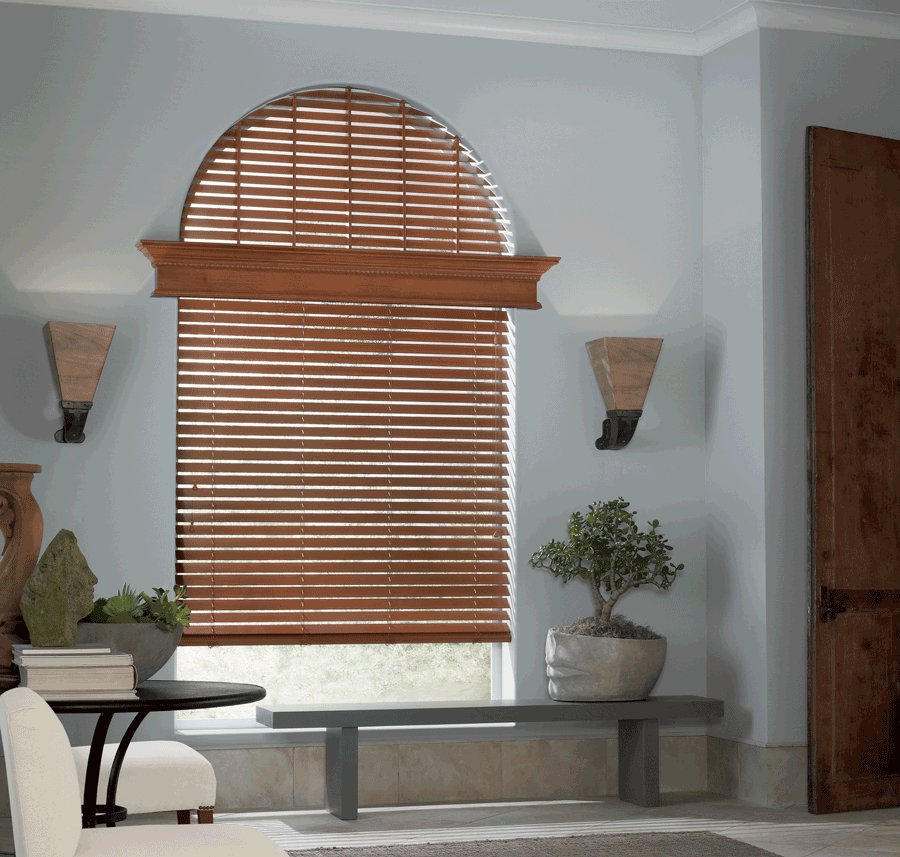 Not every room lends itself to bare sections of window. The direction your windows face plays a large role in how the light interacts. East and west facing windows? There's a good chance you'll want full coverage in arched window treatments.
The Character of Shutters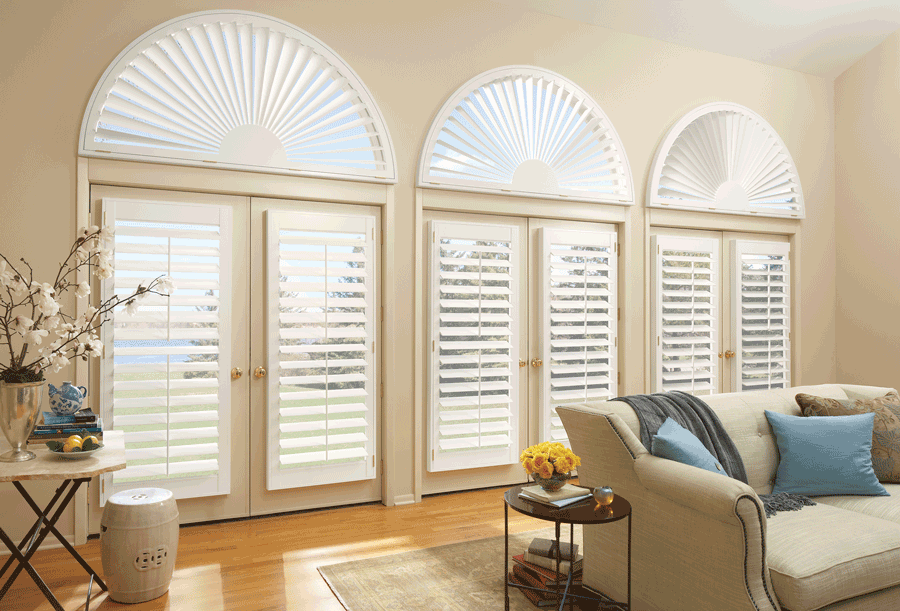 A popular choice in arched window treatments, plantation shutters not only provide the light control solutions you want, but they lend to the unique characteristics of specialty shaped windows.
Your Style, Your Way.
Your home should embody the look, feel and function that you want. The characteristics of your home should shine. And, with the right specialty shaped window treatments, you can do just that! If you're searching for the right arched window treatments for your Denver area home, let our team at Rocky Mountain Shutters & Shades help! Whether you love the character of plantation shutters, the softness of shades or the simplicity of window blinds, we are here for you! Visit one of our two showrooms for inspiration, and schedule your FREE in-home consultation today.