What was life like before smart devices? We use them for just about everything: ordering basic necessities, controlling the temperature of our house, checking in on our home when we're away. There are even smart cameras made just for checking up on the pets in our lives! We love the convenience of smart homes, but there is one product in particular that makes a huge difference in design and lifestyle: automated shades. Here's why.
They're Easy to Sync.
Alexa, Google Home, Elan, Control4…what's your brand of choice? No matter what your home is set up with, our automated shades from Hunter Douglas can easily sync with your system. Not great with technology? Don't worry—your professional installer will take care of setting everything up for your doing your installation.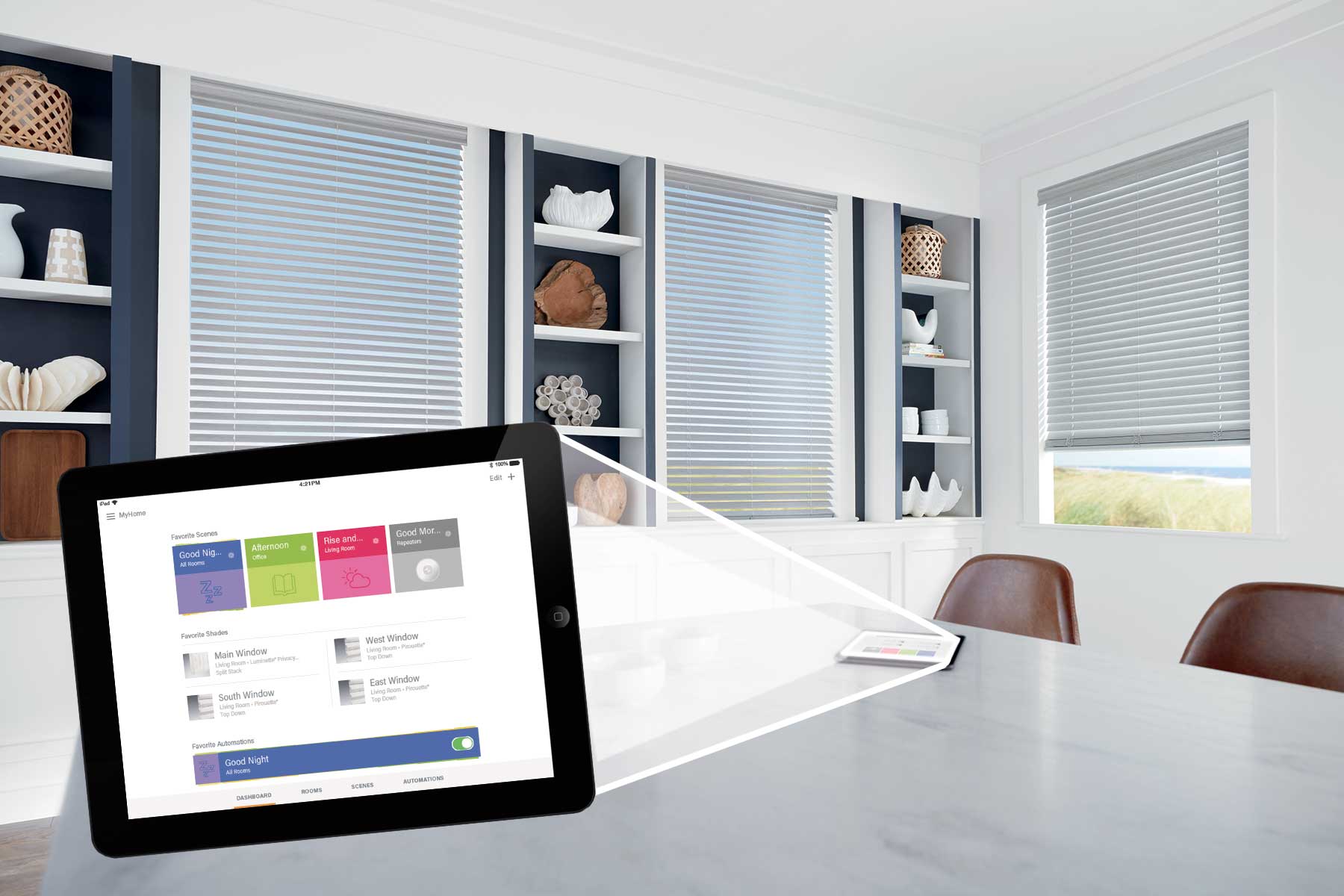 There's So Much Potential.
Automated shades do more for you than simply open and close your blinds. The app allows you to set schedules, save favorites, and create custom settings for individual windows or groups of windows in your home. Take a look at how a simple schedule can change your everyday routine: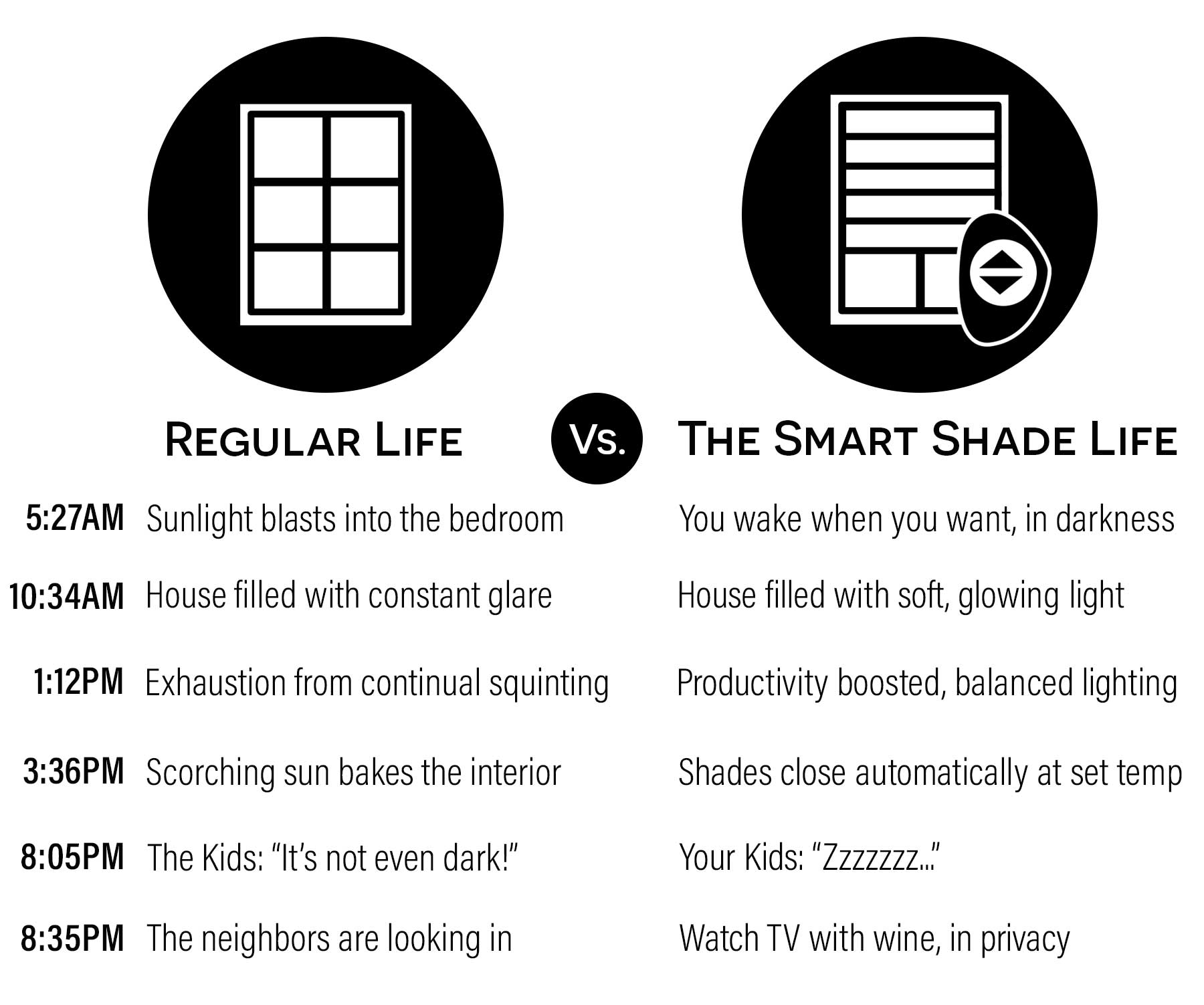 They Save Time & Money.
Staying on a schedule is beneficial for your everyday life. You won't have to worry about protecting your home's privacy when you're out for the day or keeping the midday sun from damaging your floors & furniture. Your automated shades will do all of that for you.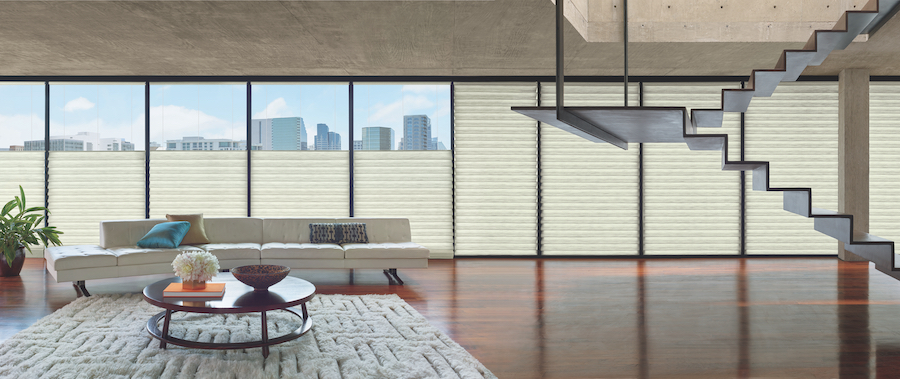 And, because they can be energy efficient, you'll save money in the long run. During your consultation, your designer will give you an exact quote on motorized shades for your home, so there's no guessing on the price.
Bring Home Automated Shades.
Are you ready to take your home design to the next level? Not only will your automated shades add beauty, but they will also bring a sense of security and privacy like no other smart device. Our team is ready to change your design. Contact us at Rocky Mountain Shutters & Shades today for your FREE consultation.