Smart home technology is taking the world by storm, and it seems like there is always a new product being introduced. Whether your home is completely "smart" or you're simply looking for a little more ease and convenience throughout your day, automating your home with smart shades will make a great addition.
It Starts in the Morning
In these summer months, the sun is rising earlier and earlier. With the right shades, your bedroom won't illuminate at the first hint of sunshine in the morning. Instead, you can program your shades to open up as soon as your alarm goes off. This will help you to get every bit of zzz's you can and then will leave you feeling refreshed once you're up for the day. Your kitchen can also be prepared for your morning wake up call. The shades can be set to rise when when you do so that your kitchen has the warm morning glow when you're ready for that cup of joe.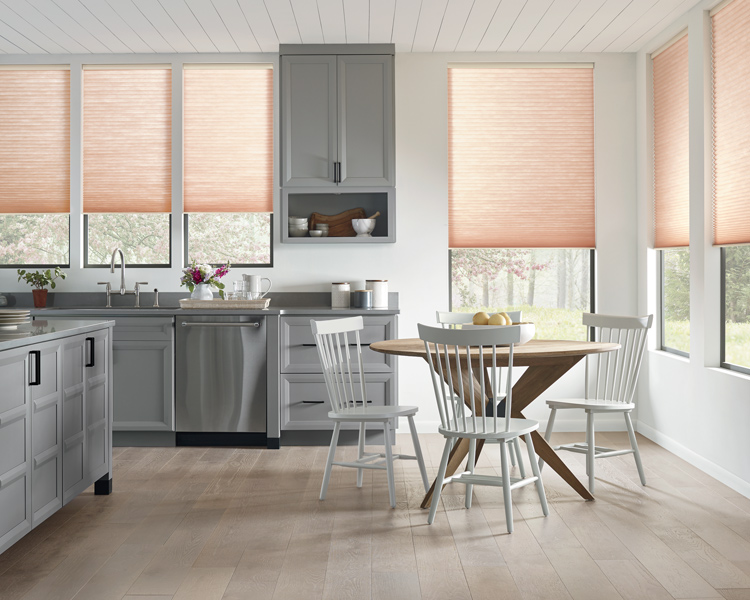 Daytime- When You're Away
Leaving your home protected while you are away is important. Having security and privacy keeps your home safe while you are not there to watch after it. Automating your home helps to simplify this step! Closing your shades not only prevents people from seeing in, but it helps to eliminate the UV damage to furniture and floors that can come along with strong sunshine. With the PowerView® app you can even drop those shades into place after you've gone to work for the day if you forget during the hustle and bustle of the busy morning.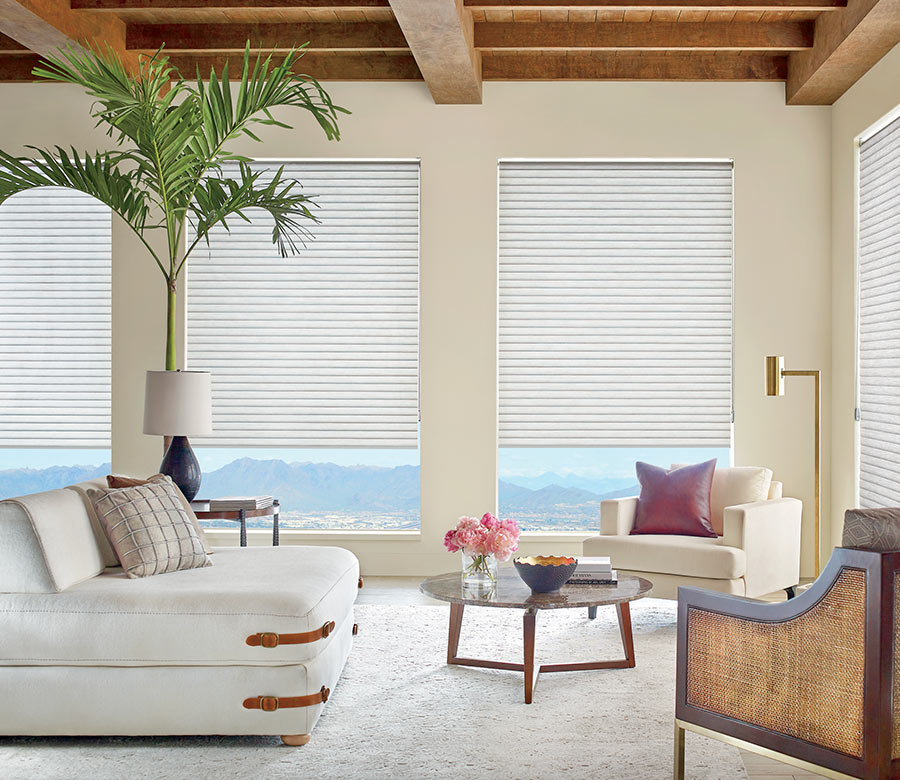 Daytime- While You're Home
A lot of us have seen a shift in our homes this past year or so, by either implementing working or schooling from home, or simply spending more time there. Have you noticed when you sit down to work there is a strong, pesky glare across your computer screen? Or when you settle in for a family movie night and the sun is just beating right into the family room? Not only does it heat up the room you're relaxing in, making it uncomfortably warm, but the glare is unbearable. Smart shades allow you the ease of adjusting your shades as often as your schedule requires.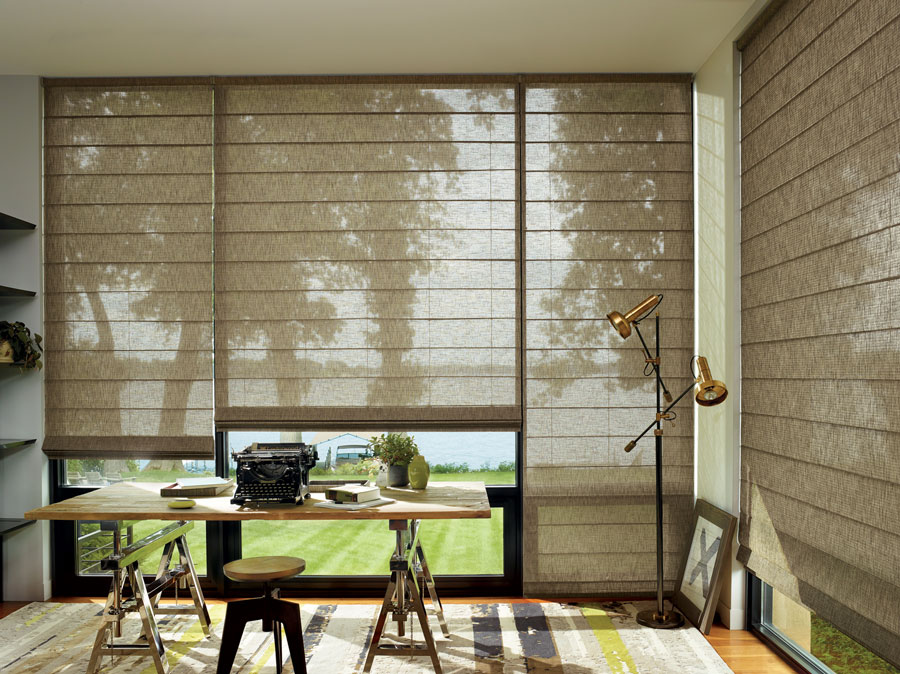 Settling In for the Night
When it comes to sleep, we know there are tons of people who have issues falling asleep, or staying asleep. Room darkening automated shades will already be closed when you head in to bed for the night, helping your body settle in since it will be dark. You also won't have any bothersome lights peering through your windows of passing cars or streetlights during the night. Say hello to a better night's rest!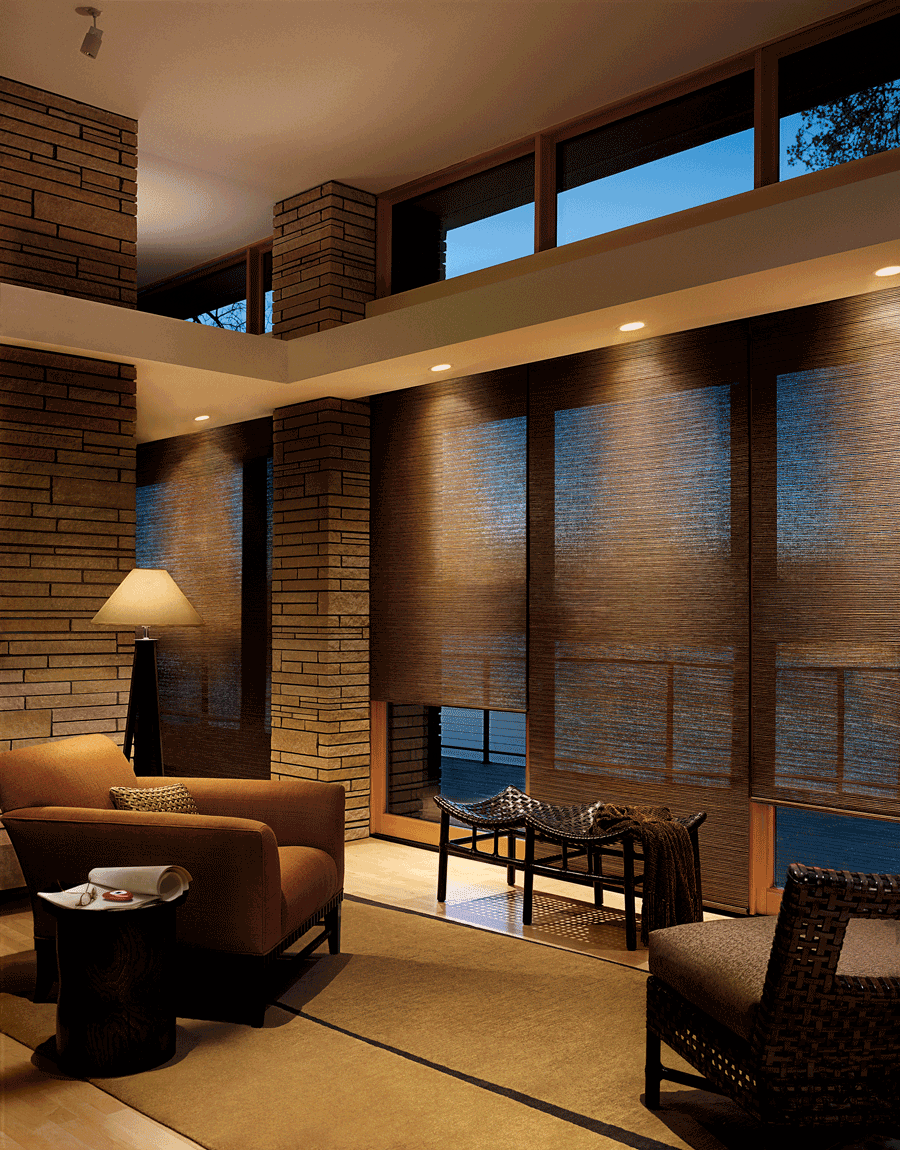 We Can Help with Automating Your Home
Getting started with automating your home is a breeze with our Rocky Mountain Shutters & Shades team by your side. We're here if you're ready for more privacy, light control, and convenience around your home! Contact us for your FREE consultation.