Our design team is here to bring you loads of inspiration for your next window treatments. They're dishing the answers to us on four big questions that clients often bring to the table. From color and textures, all the way to go-to products, we have the answers and latest design picks for you.
What Colors Are the Main Design Picks Right Now? 
Grays and tans are always amongst the top two neutrals that we see as a style base throughout homes. Now, we have the concept of "greige" breaking through! This gray and beige mix is the perfect marriage of cozy and warm with sophisticated and bright. Since greige has hints of both warm and cool tones, it can pair with almost any existing color palette in your space.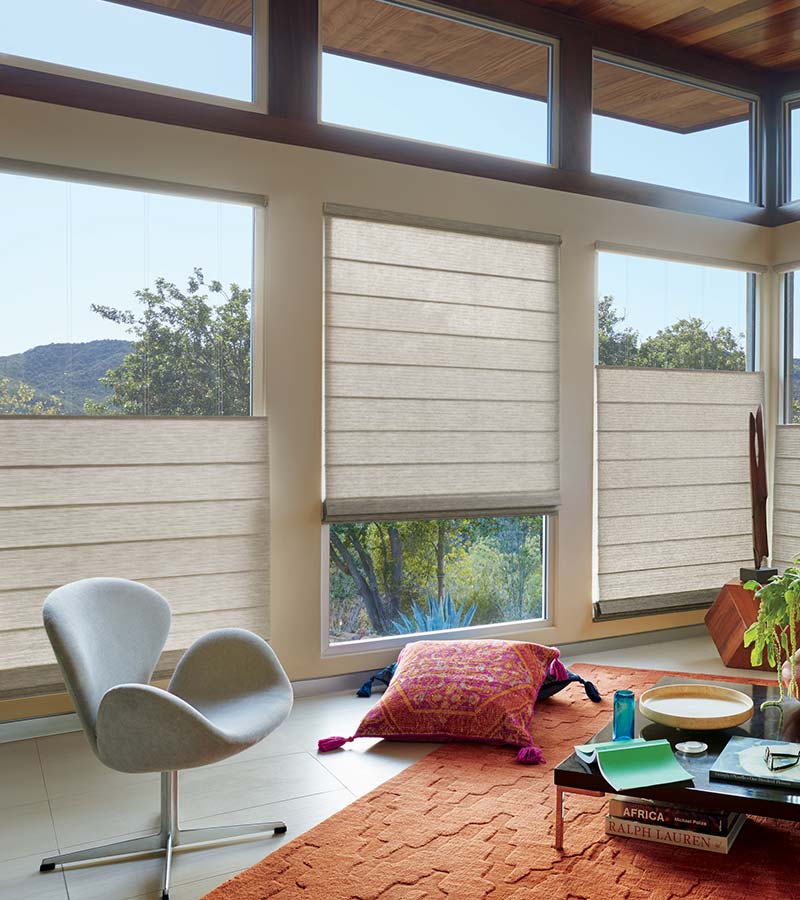 We offer many window treatments that will fit right in with these design picks. All of our white, and other neutral shades, will compliment greige so much! You truly can't go wrong with this cohesive neutral.
Which Shades and Fabrics are Most Popular?
Pirouette shades are always amongst our favorites to show our clients. They add such a high level of function, but keep the style as you want in your space. With light control ranging from view through all the way to room darkening, all in one shade, what's not to love? The ClearView option heightens the benefits even more. ClearView softens and filters the natural light pouring in while keeping the view as crisp as it would be through just a clean window.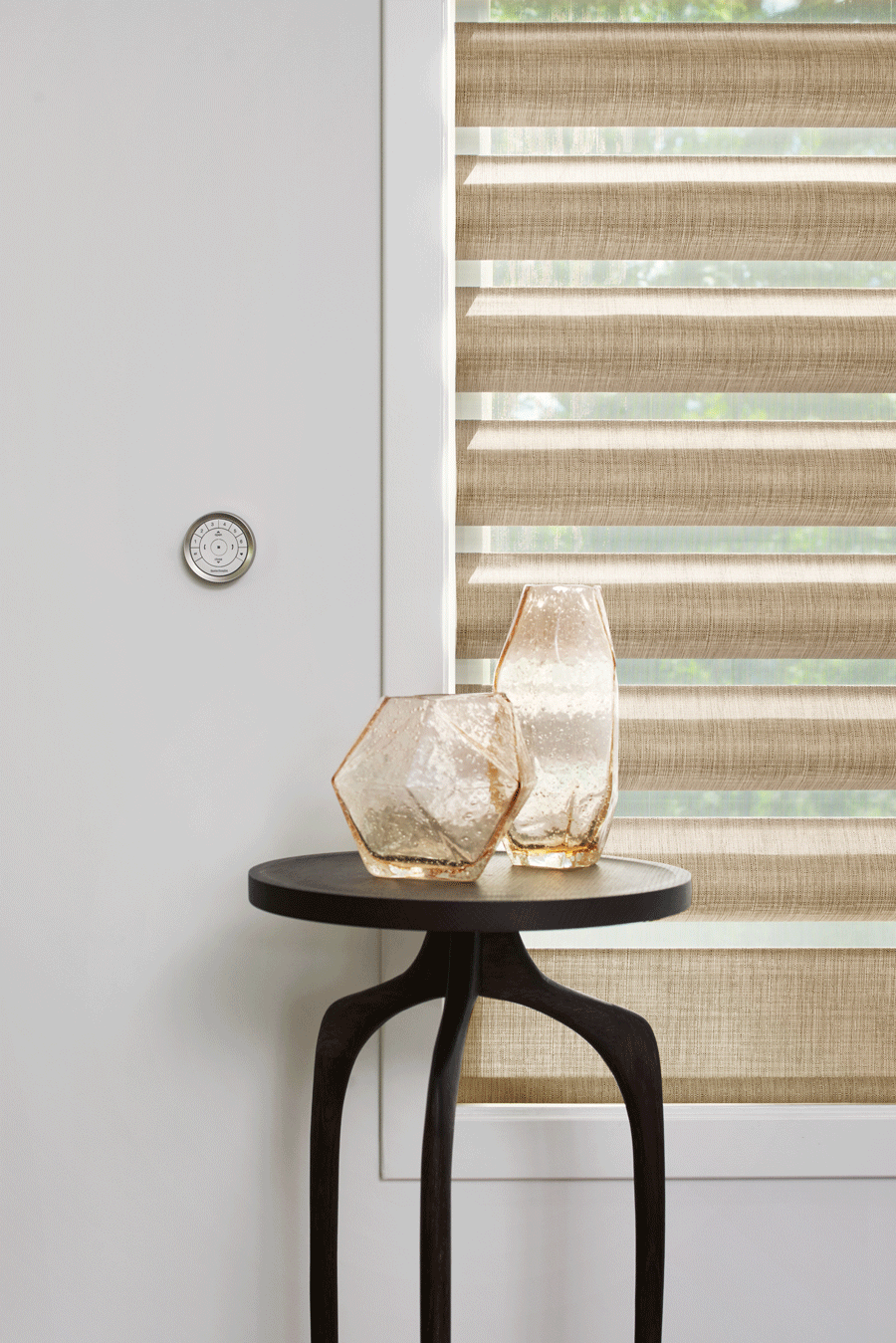 Fabric wise, the woven look is ever-so popular right now! They offer a timeless, yet cozy, look and feel and come in several different styles. Windows are a great opportunity to bring the outdoors in around your home. After all, they bring the view to you while you're sitting in your favorite seat in the house. The natural, earthy feel that these treatments offer help to tie in the outdoors as well.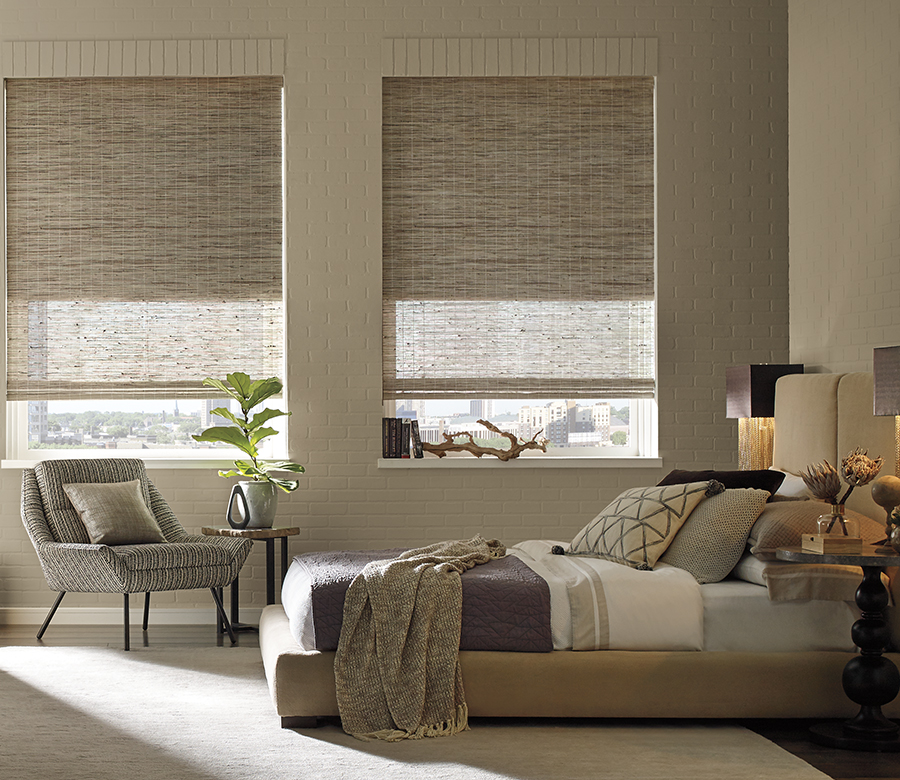 What Is the Most Common Question?
Hands down, our most frequently asked questions all relate to motorization. Sometimes that is, "Will they really fit in my budget?" Other times we hear, "How convenient could they actually be?" Our answers to both of those are YES and EXTREMELY! Motorized shades will bring a whole new level of ease to your day. During set up you can set them to a schedule that suits you and your family, that way you'll have ideal lighting and energy efficiency all day without having to constantly adjust the shades by hand.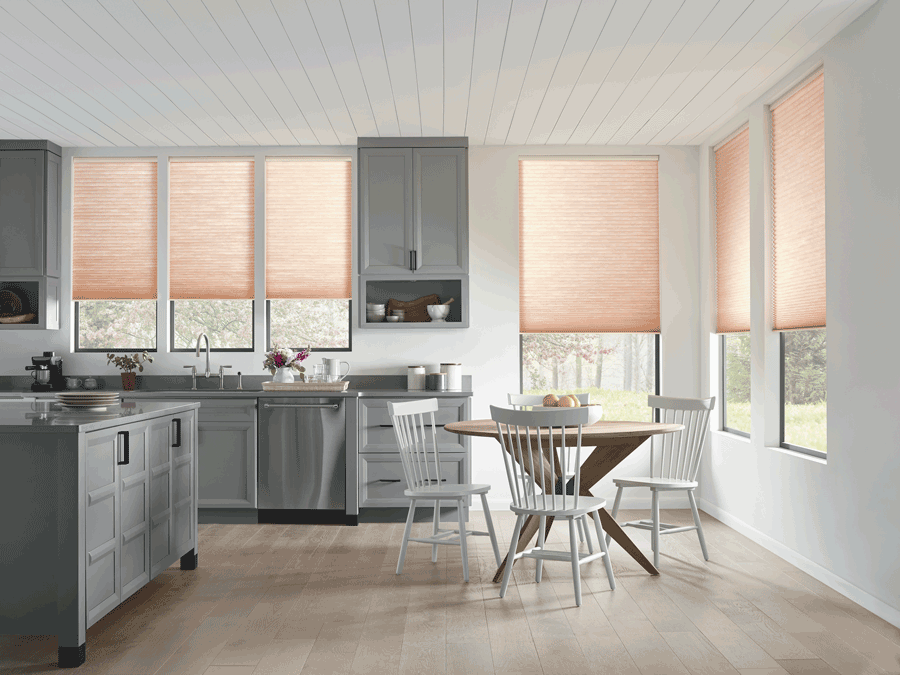 There are also several ways to control them on command, by voice to your smart home system, remote control, or the PowerView® app on your phone. We could truly go on and on, raving about automated shades, but in short, if it's something you're interested in we want to help you find the right set for your home! They're surprisingly more affordable than you might think!
How to Get Started…
Our team is always here and excited to meet new clients. Rocky Mountain Shutters & Shades is always just a phone call away. Whether you're looking for more light control, privacy, energy efficiency, convenience, or all of the above, we can find the right shades for your home! Contact us today for your FREE consultation.