We love a good room transformation just like the next person. Here at Rocky Mountain Shutters & Shades we always feel honored when you choose us to help you elevate your spaces. A room can be completely transformed before and after window treatments. No matter your style and functionality needs, we have countless options that are perfect for your home.
Best Spot in the House
Does your home have a spot that everyone gravitates toward for a moment of relaxation? Look at this cozy nook, it's just begging to have someone curl up and settle in for a little while. The only thing is the bare windows. In the heat of the summer that spot will get pretty toasty really quick, and in winter it may be a bit drafty. The temperature, lack of privacy, and glare from the sun is nothing that the perfect window treatments can't fix!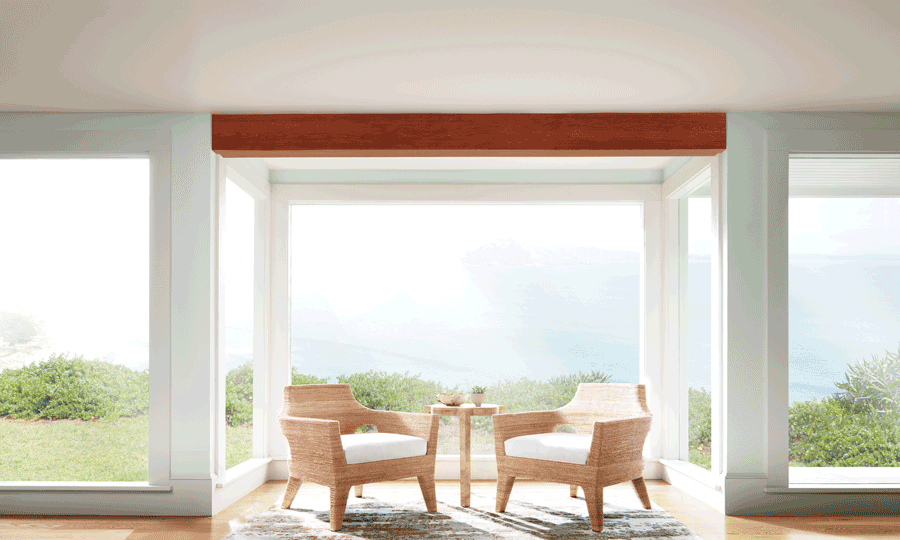 Before and After Window Treatments: Let the Large Windows Shine
Large windows certainly come with their perks, but there's no denying that there are a few negatives that come with those picturesque windows too. They have the potential to completely change the temperature of a room, leave you feeling like you're in a fishbowl, and the constant bright light can be tiring. Sheer shades allow you to control the natural light and maintain comfortability while also keeping the view uninterrupted.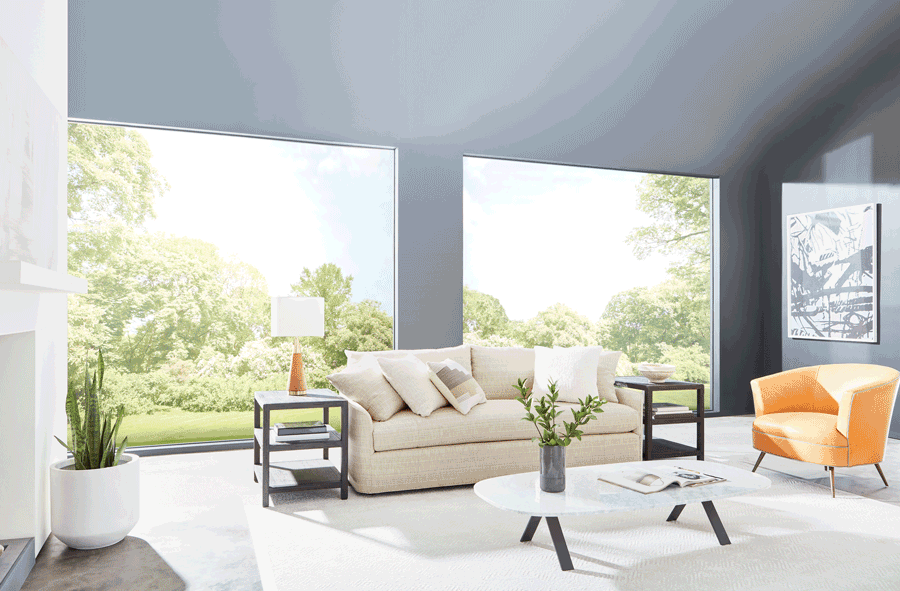 The Modern Day Blind
Blinds are often one of the first thoughts people have when they think of window treatments. And it's not always a good thing. In decades past, we saw flimsy blinds that would bend, break, and get all tangled up. Not anymore! The blinds we carry come in a wide array of styles, so whether you're seeking a cozy wooden blind or a sleek, modern metal blind, we have you covered. Notice how much of a transformation this kitchen sees before and after window treatments.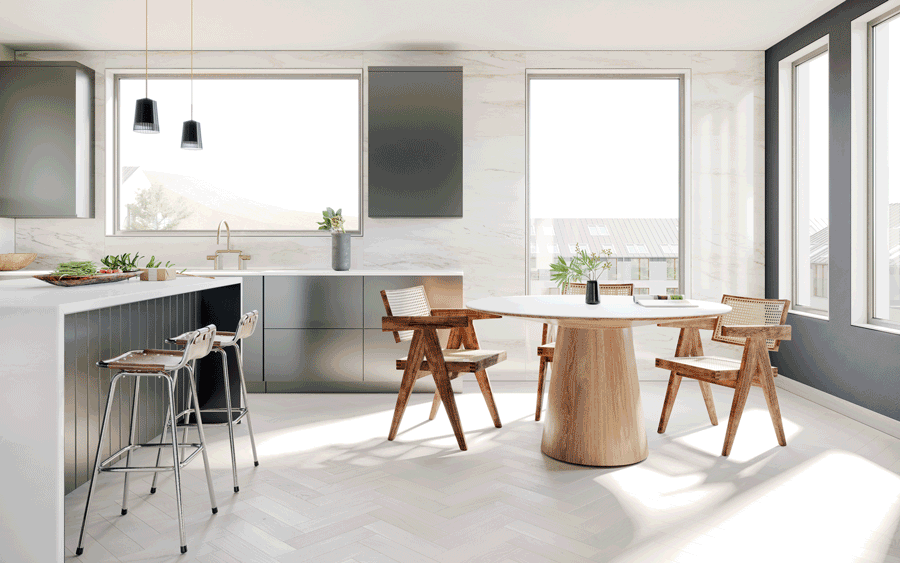 All about the Atmosphere
How your home feels is much more important than how it looks. The good news, with the right before and after window treatments transformation, you can have both functionality and style all in one! Our team can help you find the solutions you need to create your desired atmosphere in your home. Window treatments can:
Control the amount of natural light coming in
Alter 0r keep the view (both in and out)
Add temperature regulation
Reduce glare on sunny days
Be extremely user friendly
There is such a wide array of window treatments out there that can meet the needs of each space you have. One of our favorites to recommend are smart shades. With a simple voice command or tap of a button, you can reach your desired atmosphere and ultimate comfort in every room in the house. Even more, you can program your favorite settings, set them to a schedule, and control them from anywhere.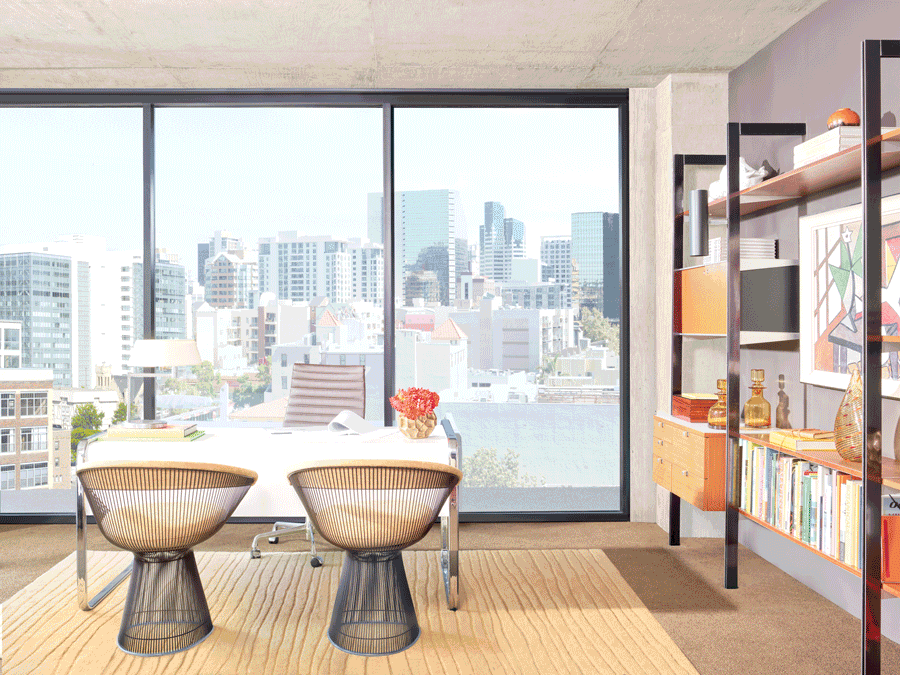 Protection from Damaging Rays
It's no secret that there is a lot of maintenance that goes along with being a homeowner. One way window treatments can mitigate some of the upkeep is by protecting your interiors from damaging UV rays. Those strong, summer rays can fade and damage hardwood floors, artwork, furniture, and more if the right precautions aren't taken. Woven wooden shades are just one type that offer style and act as a protective layer all in one!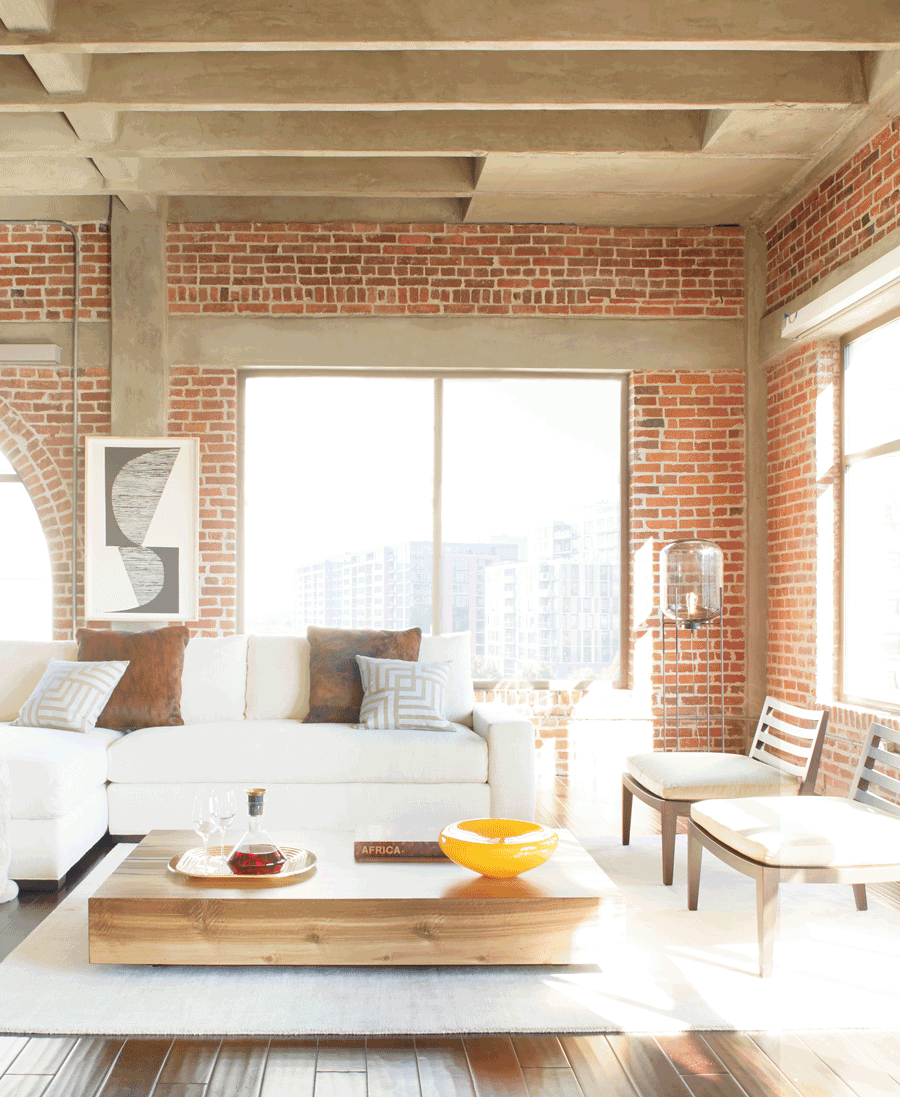 Before and After Window Treatments: Let Us Be a Part of Your Transformation
Did these five before and after window treatments transformations leave you itching for a change of your own? The Rocky Mountain Shutters and Shades team can help you every step of the way. From initial research to installation day, our experts are here for you! Contact us today to schedule your FREE in-home consultation.

>