Black trim windows are a distinctive style and make a space pop from the inside out. As they are growing in popularity and becoming a home design staple, it may be overwhelming to explore all of the options for shades to cover black trim windows. There are styles for all spaces and we are ready to help you as you search for the ideal window treatments. 
Honeycomb Shades 
Honeycomb shades are a great option for nearly any room. While they have a sleek and modern look, they still work well in traditional spaces. They offer insulation, privacy and light control. With the top-down, bottom-up feature, the shade can either be lowered to the bottom of the window or lifted up to the top. This versatile aspect of honeycomb shades keeps you enjoying complete privacy.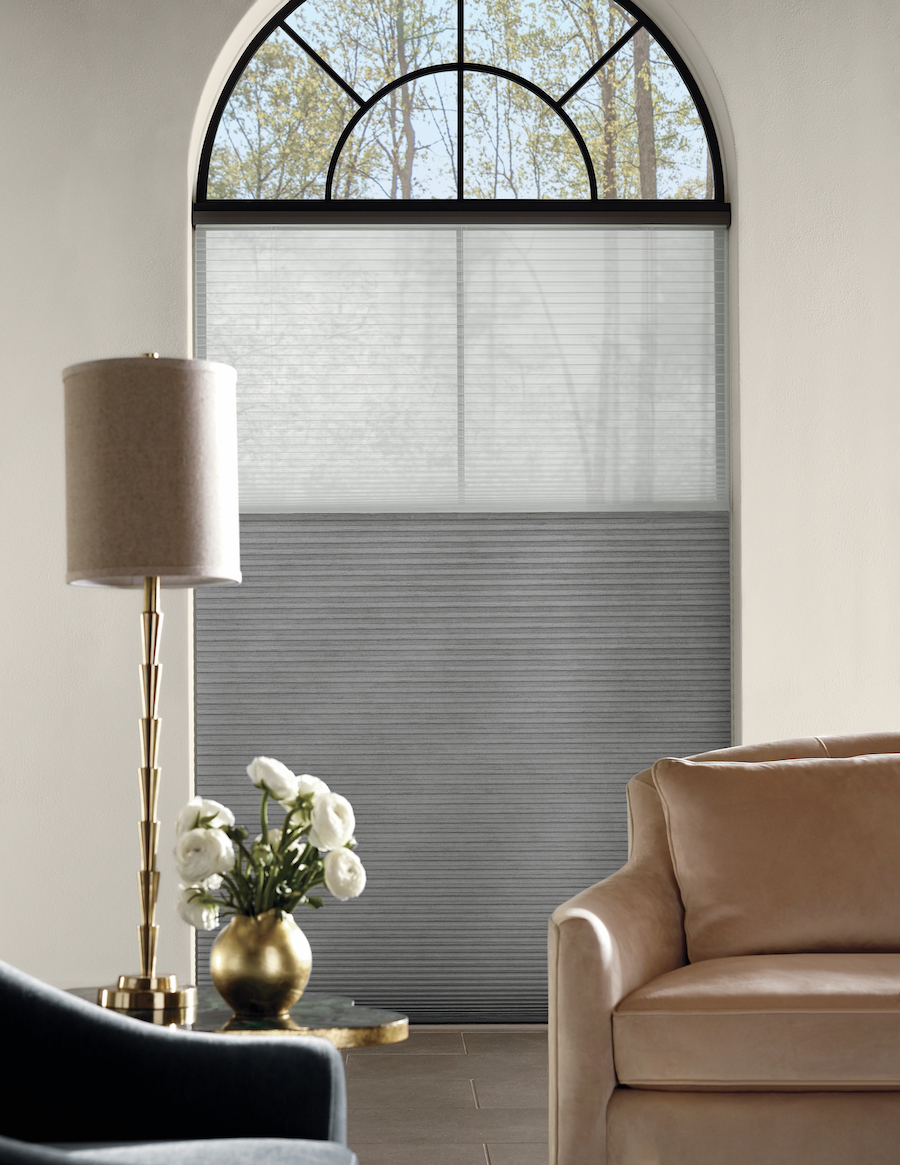 Roman Shades 
Roman shades are an ideal option for unmatched privacy. Not only do they come in many different designs but they also can be energy efficient and easily customizable. They are a great choice if you are looking for a shade that can fit in a tight space. Roman shades do not take up room other than directly on the window, which gives an area a more spacious look. If you choose to lift the shades, you can still expose the black trim windows. You get the luxury of having privacy with the versatile shades or lifting them up and exposing your popular trim.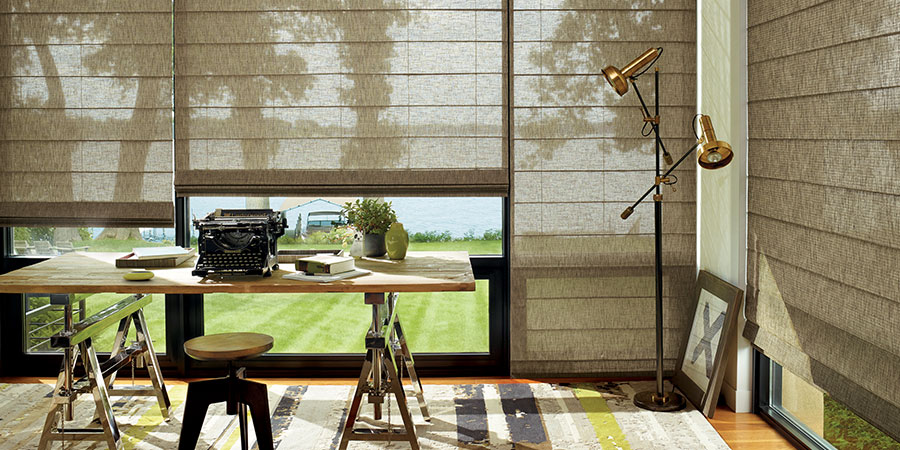 Sheer Shades 
Another option that is highly customizable is sheer shades. They protect against UV light and they are easy to operate. They also allow precisely how much light you want to be filtered into your space. One product that showcases this is the Pirouette Sheer Shades.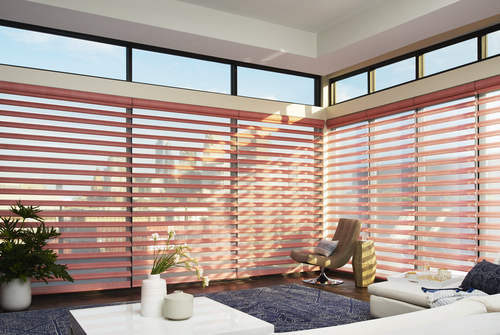 Sheer shades also provide privacy when fully closed. For instance, the Nantucket Sheer Shades conceal details inside or outside of the home while still providing an optimum level of light.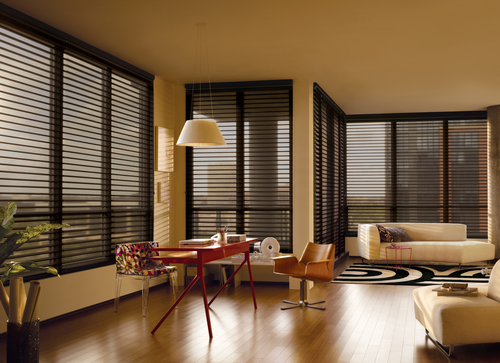 If you are looking for sheer shades in a vertical option, the Luminette Sheer Shades perfectly mimic the look of drapery panels while having the functionality of shades.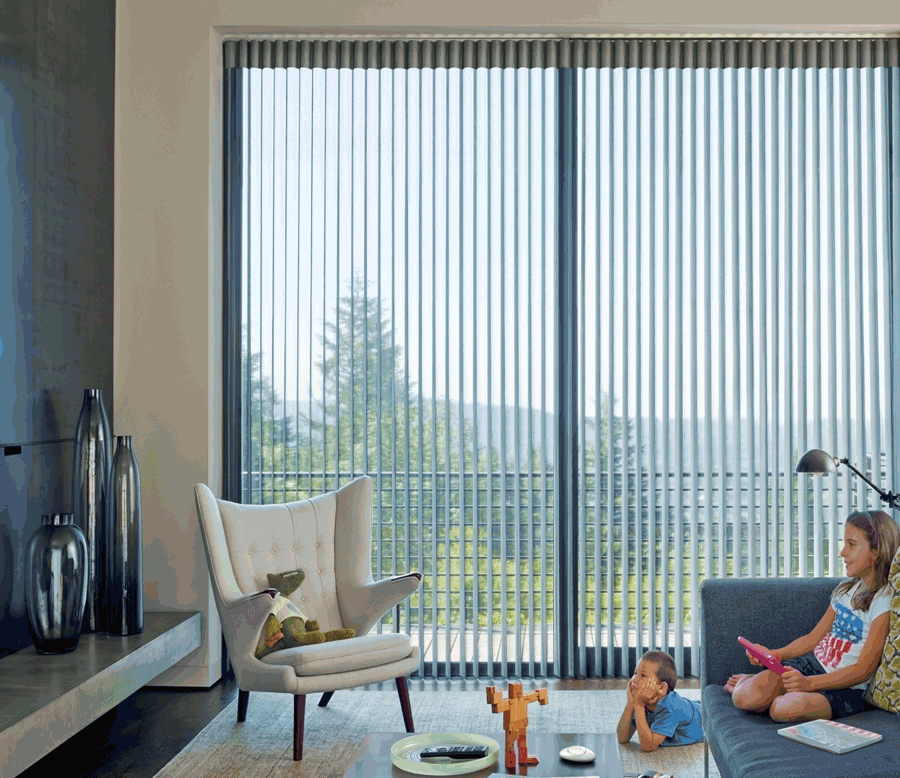 If you are looking for shades that diffuse sunlight and block UV rays, designer banded sheer shades are a great choice. They allow view-through but also allow for full privacy as they are made with alternating sheer and light-blocking fabric bands.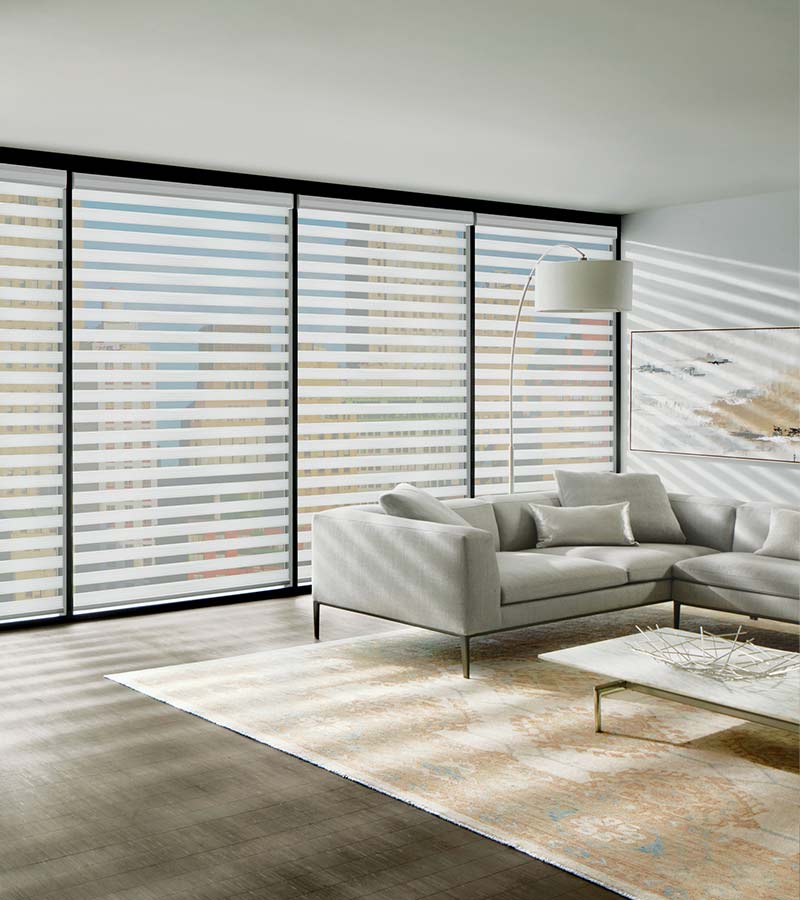 Roller Shades 
If you wish to highlight your black trim windows while also covering them, roller shades are the best option. They have a timeless appearance that looks good in any space. An interesting aspect of roller shades is the dual shades feature. In one position, you can have a see-through option. When the second option is pulled down into space, it darkens the room.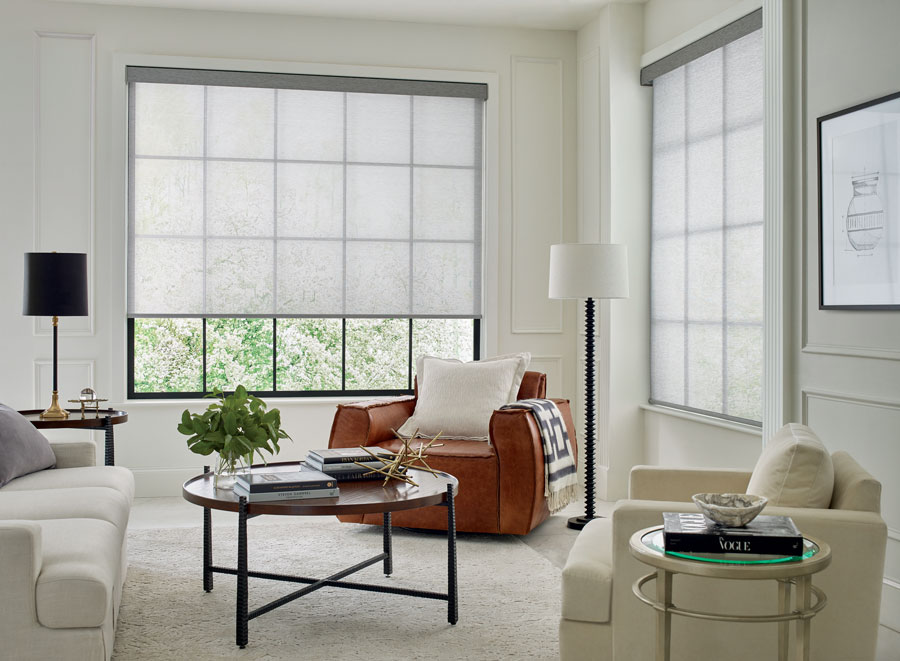 Need Assistance? 
At Rocky Mountain Shutters & Shades, we are ready to help cover black trim in your Denver home. Whether you choose roller, sheer, Roman or honeycomb shades, we can help you with the best option for your space. Why wait? Go ahead and contact our team to schedule a free in-home consultation today.