Sleep is vital when it comes to your family's health and happiness. If you don't have the right environment in your home for a good night's rest, everyone is sure to suffer. Looking for the best bedroom window treatments? You're in the right place…
Achieve Darkness 
Everyone would agree that you'll get better sleep in a darkened space. But, why is that? Gone are the days where window shades just block out that early morning sunrise on Saturday–you need to expect more.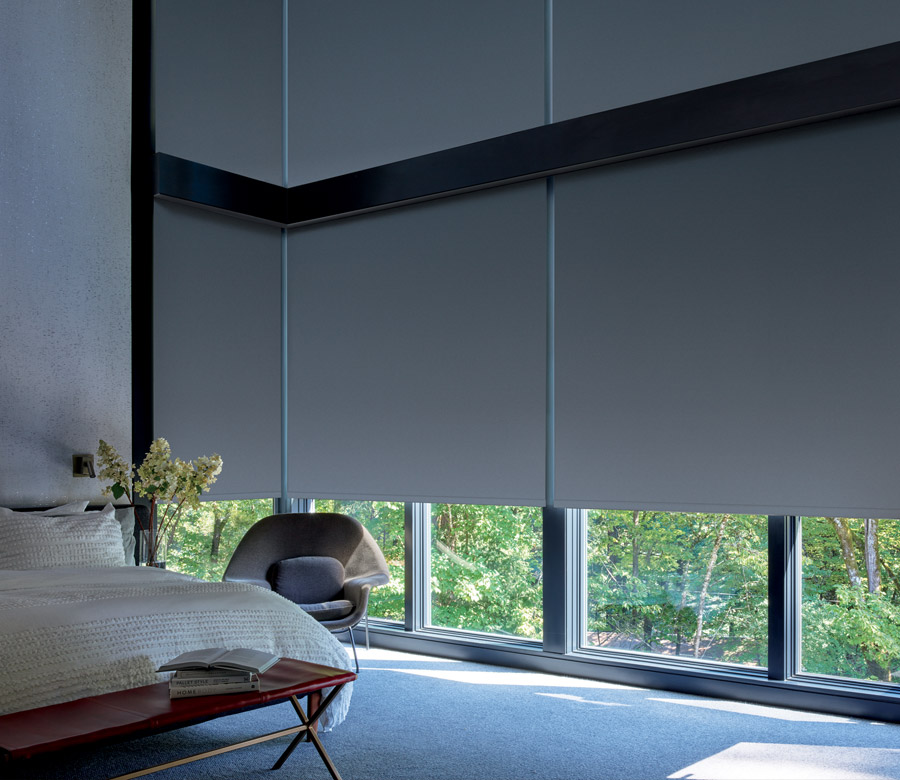 How about staying asleep longer–or even through the night? That should be priority number one. The best bedroom window treatments not only block the sun in the morning–as well as the setting sun of summer time. But, they deliver an undisturbed night of rest. No more nighttime wakeups from the light of the full moon, various street lamps and passing headlights to get in the way of your family's sleep. 
How Do You Choose Room Darkening Or Blackout?
These are words you are familiar with, but when it comes to the details, what do they *really* mean? Let's break it down into two categories: Fabrics and Experience.
Room darkening fabrics keep out most of the light from the outdoors, offering a darkened space even during the day. Blackout fabrics are considered opaque, not letting any light through.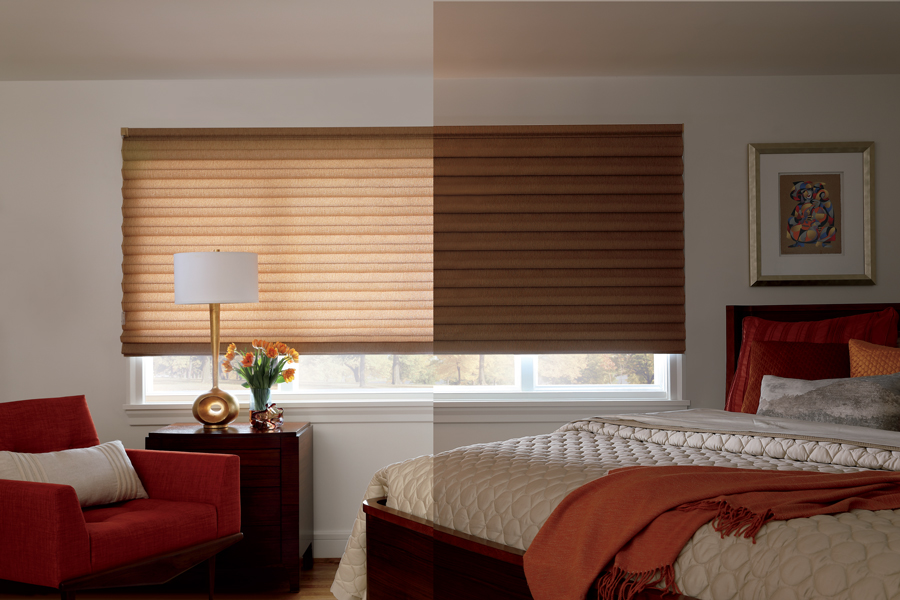 But, what about the experience of darkening the bedrooms of your home? You'll want to consider the windows of your home in regard to the product collection you choose. Sometimes, you can experience side gaps that let a sliver of light in around the edges.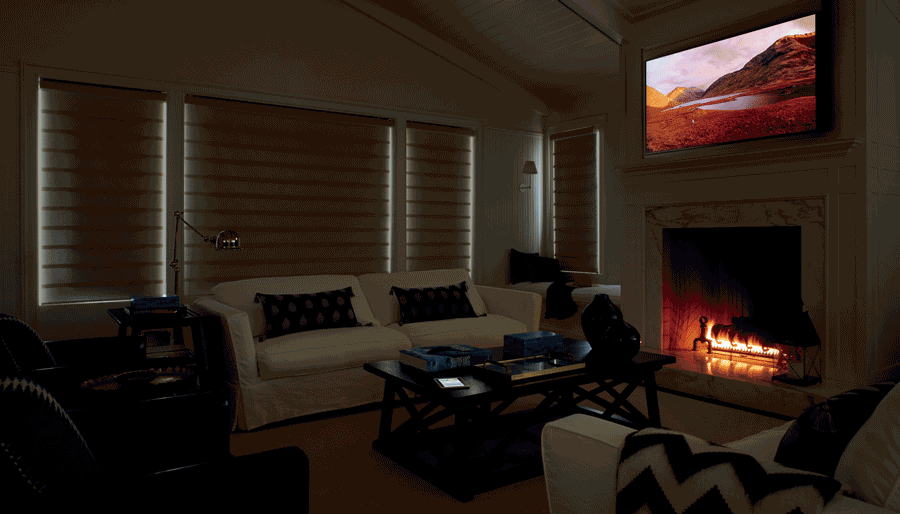 As you can see, the room is still dark, but if this halo appearance bothers you, there are a couple of things you can do. One is to add side drapery panels. These will cover the light gap and help darken the space that much more.
Another option for choosing blackout–where you might not see your hand in front of your face–is LightLock. This innovation offers a U-shaped channel for the side of the shade to move up and down. However, the light is sealed outside.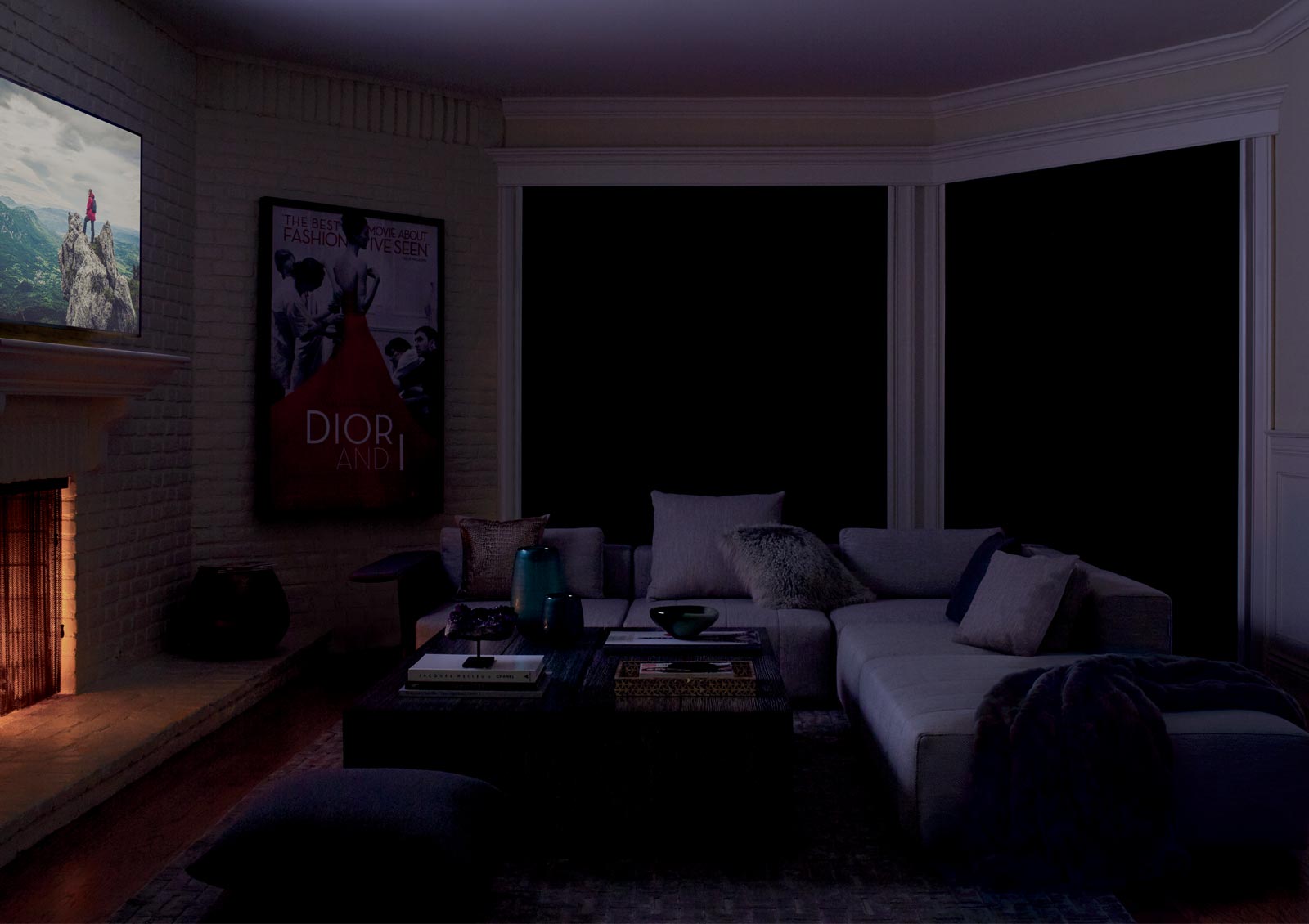 Consider the Adjustments
Remember life a few years ago, where bedrooms were made for just sleeping? We've come to expect more from our homes. Your bedrooms might also be a space for remote learning during the day. Maybe you use your master for your home office. Is it a good place to escape to when your household is in chaos? Or, maybe you've started working out at home in the morning, and your bedroom offers the privacy you want. Regardless of how you utilize them, bedrooms must be cross-functional.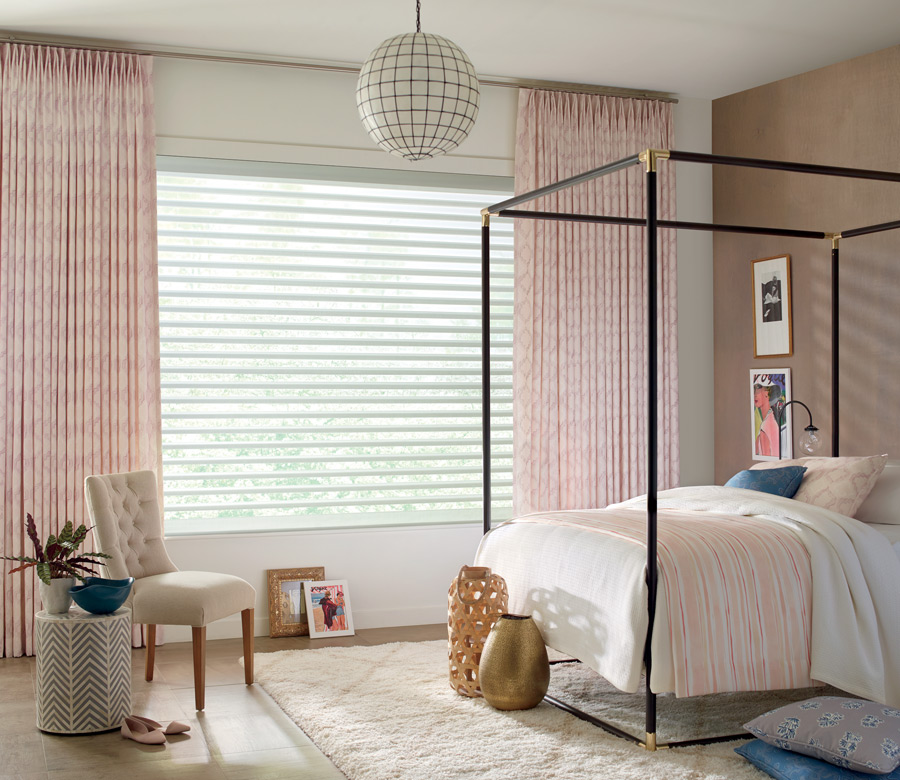 That means–it can't be the darkened cave all day that you appreciate at night. Adjusting your window treatments can have a powerful effect on the way you use the spaces within your home. Many homeowners are turning to smart devices, and automated shades are no different. Use voice commands to raise and lower. Schedule adjustments according to your lifestyle. Save scenes that customize your space for different reasons across the day.
Love the Light; Enjoy the Dark.
Speaking of transforming a space from one function to another, we've got two of our favorite features to guide you to the best bedroom window treatments. Dual shades provide two coverings on one headrail, for one window. They function independently. Therefore, you can enjoy natural light, filtered through the front sheer shade. Or, lower the secondary room darkening shade for bedtime.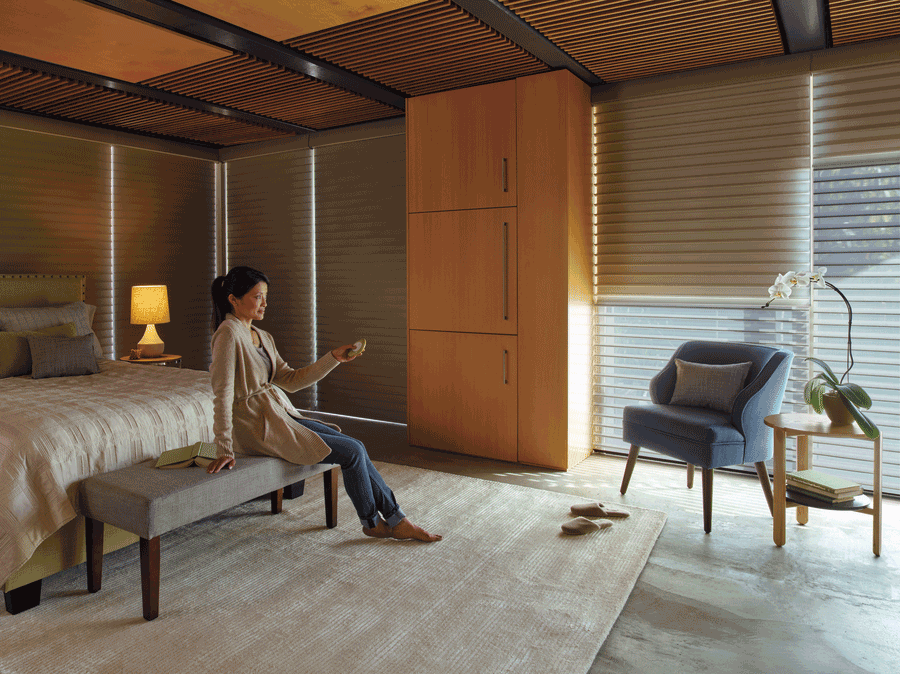 The next favorite, offers you comfort and energy efficiency. Top down brings light into your bedroom, across the ceiling, lighting up the entire space. But, the bottom of the window is covered. You have privacy and natural light at the same time. It's really the best of both worlds. This concept in shutters is called "split tilt," which is also a great choice in covering your windows.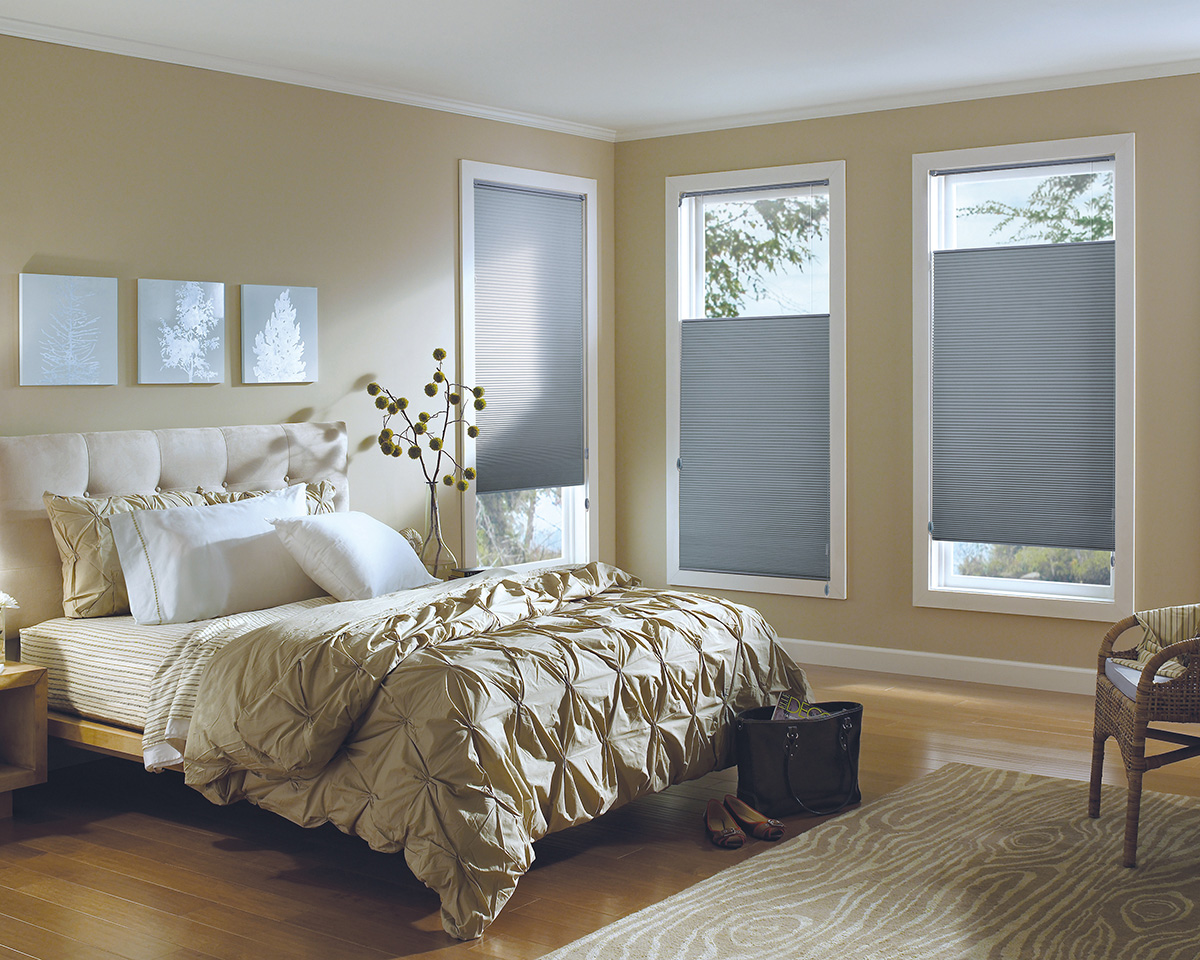 All Year Long
In the Denver area, we pride ourselves on beautiful weather–no matter the time of year. However, experiencing the four seasons isn't always a walk in the park. Summertime brings sunshine pouring in the windows. Winter can chill us to the bone, as even new windows can issue a bit of a draft. That can all be solved with insulating window coverings.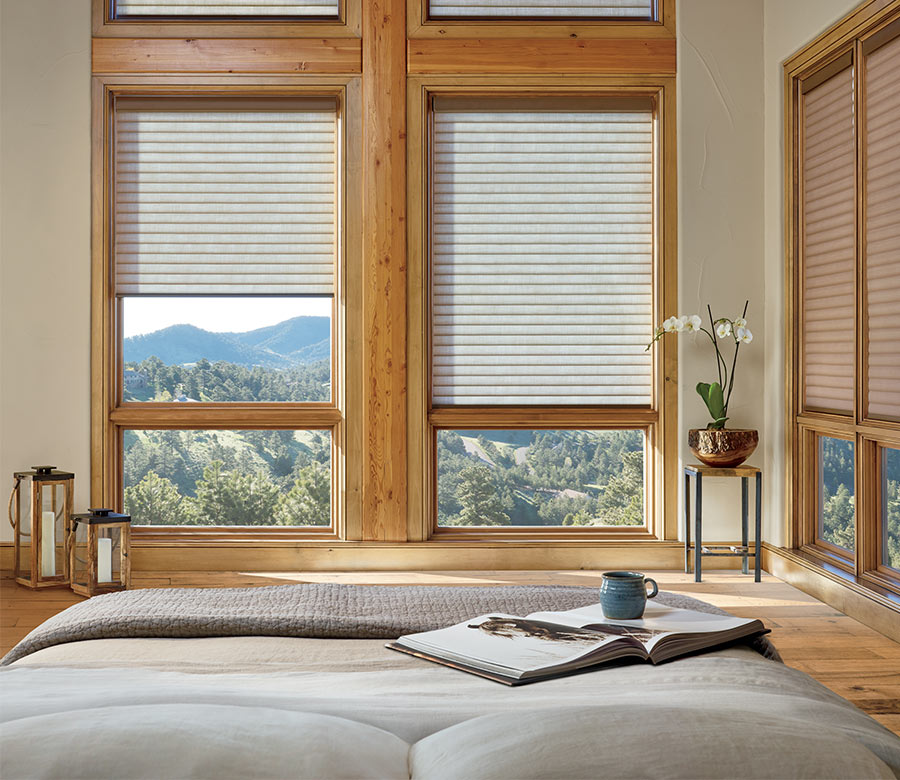 Safety: Front & Center
When you have little ones running around your home, you know that accidents can happen in the blink of an eye–even when you're watching them. Turn your head, for only a moment, and they've escaped to who knows where. Blind cords are a danger to both children and pets. If you have outdated window blinds, it's time to evaluate the situation. Cordless and cord-safe coverings will keep everyone safe–but, better than that, you'll enjoy peace of mind.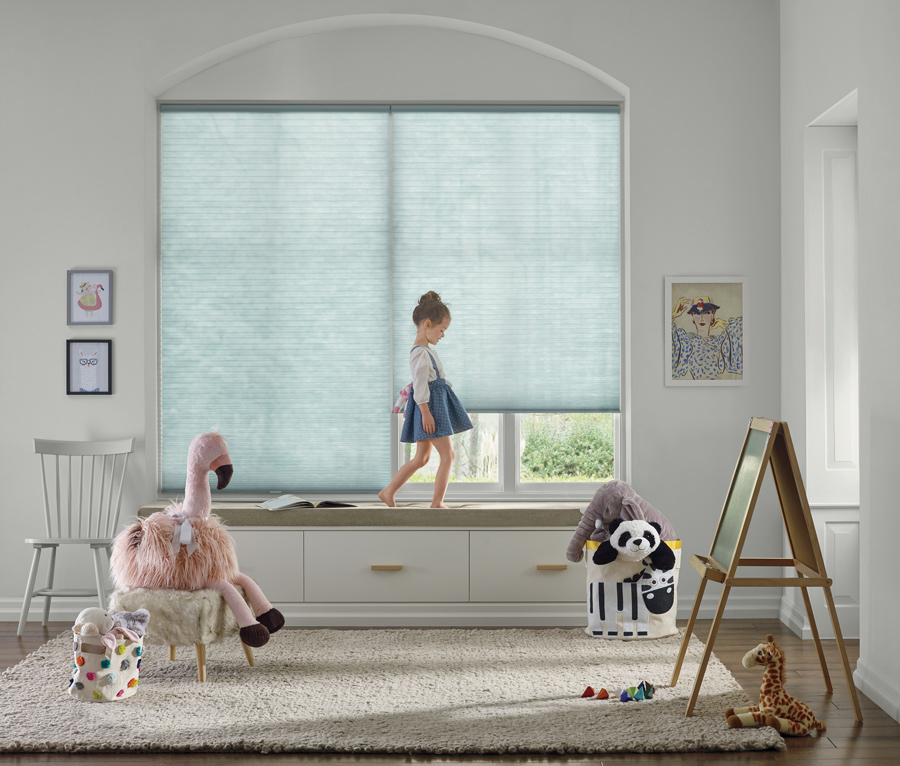 Did You Find the Best Bedroom Window Treatments?
Was there anything that caught your eye? Did you discover something you didn't know? Come to one of our two area showrooms to see and experience everything in person. Then, schedule a FREE consultation where one of our team members will be happy to visit you in your home to chat about which collection would be the best bedroom window treatments for your family. Get in touch with our team today!