Style and interior insights are such a hot topic. However trends in window treatments can get neglected from the list. Let's fix this! We brought in our experts to walk through some of the best features, FAQs, and products in the Denver area. 
#1 What's Hot for Homeowners?
Without a doubt, clients love Duette honeycomb shades. It's not hard to see why they made the trending list. They offer innovation–like light control, energy efficiency, and UV protection–in a single product. And homeowners love the ability to use bluetooth smart technology to control them.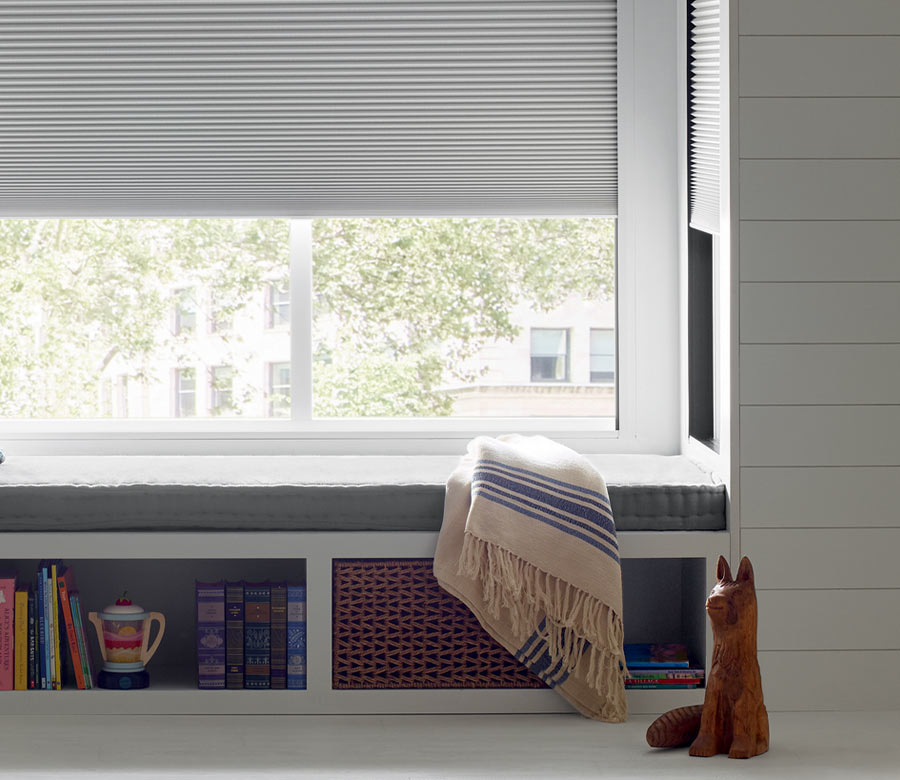 A question you should ask yourself is, "How do I want to feel when I walk into a room?" Designer Roller shades give you the ability to mix and customize your "look" and "feel." From fresh clean lines, to the expertly crafted design of the alustra collection make them super versatile. Moody Ash gray can be turned into a smoky charcoal with dual shade capability. Rounding out our "hot picks" are shutters. A timeless, sophisticated finish to any room whether it's the kitchen or home office.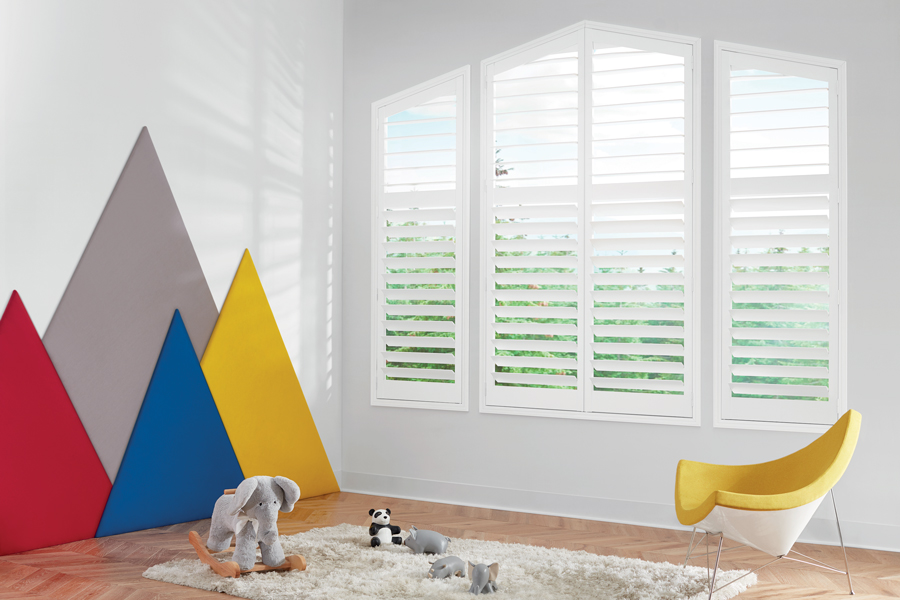 #2 2022 Style Trends Clients Love
"Natural, subtle, and textured." This is how one of our designers described the shift in trends in window treatments. We saw people loving and wanting soft neutrals, woven fabrics, and warmer tones. Colors like beige, cream and ash were really popular.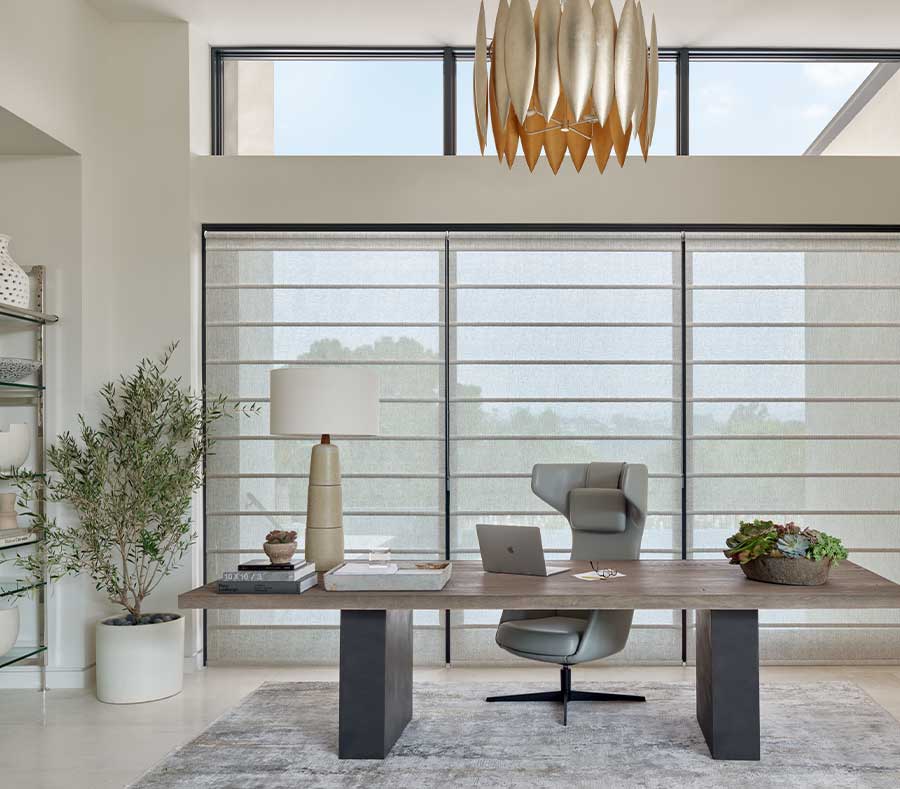 Another focus that clients really honed in on was smart home technology. The ability to control your window shades without moving a finger was a big trend. 
#3 The Most Loved Solutions
We all need devices that make life a little easier. That's probably why one of the biggest trends in window treatments was how to make them move. With Cordless Literise, motorized SoftTouch or full PowerView automation, we saw clients loving the way technology integrated seamlessly. Added safety capabilities was another big pull for homes with children and pets. By far, the biggest attraction for innovative solutions was just how easy it is to get control by doing less.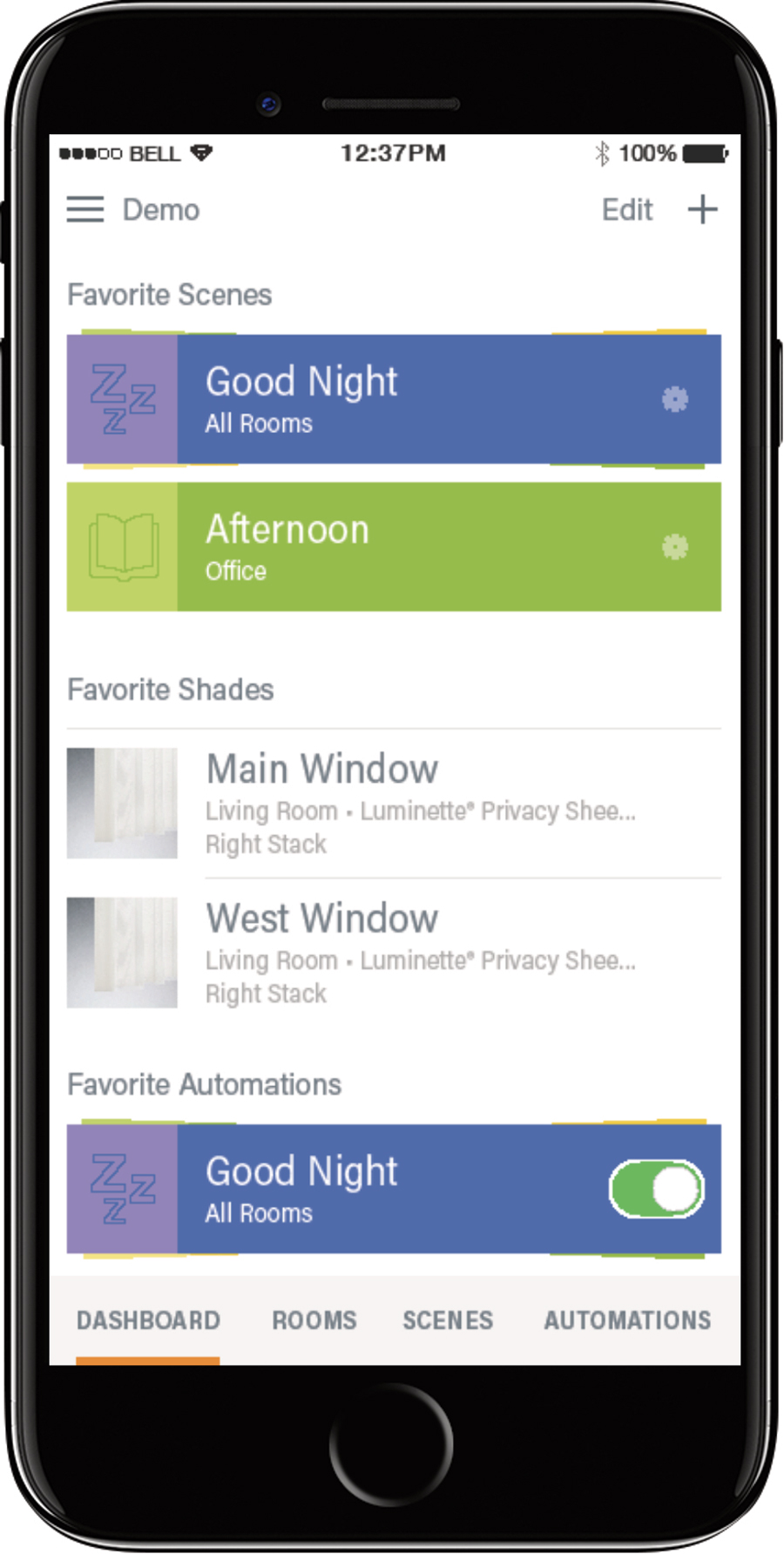 Using voice assistance is even easier with the ability to use your device as a remote! Set scenes, apply automations, and get back to loving your home. 
#4 One of our Most Frequently Asked Questions
"How can I get the most sleek look for my home?"
Here's what you need to know. 
When your windows are open you want shades that don't block the view. When they're closed you want a seamless finish without bunching fabric or excess folds. Our trends in window treatments and fan favorites list wouldn't be complete without designer screen shades. Ultra-sleek and solution-focused with dual shade capabilities, they can block the sun, and they're perfect for those floor to ceiling windows. When you don't want a lot of extra fabric at the window, Screen Shades are the answer. 
A less conventional answer? Shutters! No, they aren't going out of style. Instead, shutters offer a classic, timeless look to a home. You can get beautiful landscape views when open, and total privacy when closed. Even better? We love recommending shutters for those unconventional window shapes you need to cover. 
#5 You deserve it all
By now, most of us are pretty well acquainted with our homes. However, you might have discovered a few tweaks that would make it easier to live in. Think about how top-down bottom-up shades could eliminate fading on floors and furniture. Or a child's bedroom that would benefit from cordless shutters. What about those glass patio doors that could use some energy efficient shades? There are quite a few problems that the perfect window covering can help with. 
We love helping our clients get everything they deserve out of their home. From neutral aesthetics, to ultimate functionality, navigating solutions and styles is a big part of creating an oasis. 
Are you ready to explore your options?
Trends in window treatments can get overlooked. Getting the most out of your home means getting serious about what you truly want. You might not be inclined to choose the most trendy fabric or color. Yet, getting a better night's sleep or decreasing glare in your home might be reasons to look at all the benefits window coverings offer. We love seeing clients get excited about home automation or all the options that are available. Our team is ready to pair your style with solutions that will create a sanctuary in your home. Get in touch with us for a FREE consultation