You've tried. We know. Keeping your kids on a good sleep schedule during summer vacation is tough. There's so much going on in the neighborhood. Events happen–way past their normal bedtime. And, don't get me started on the late evening sunset. It doesn't even feel like bedtime–or at least, that's the argument you hear every night. Our latest article put you in touch with some Smart Accessories that can help. What about the best room darkening features for the bedrooms in your home?
The Perfect Environment
Do you find yourself desperately trying to get your children to sleep, convincing them that the day has ended? The best room darkening features ensure the smallest light gap–a custom fit with ideal darkness.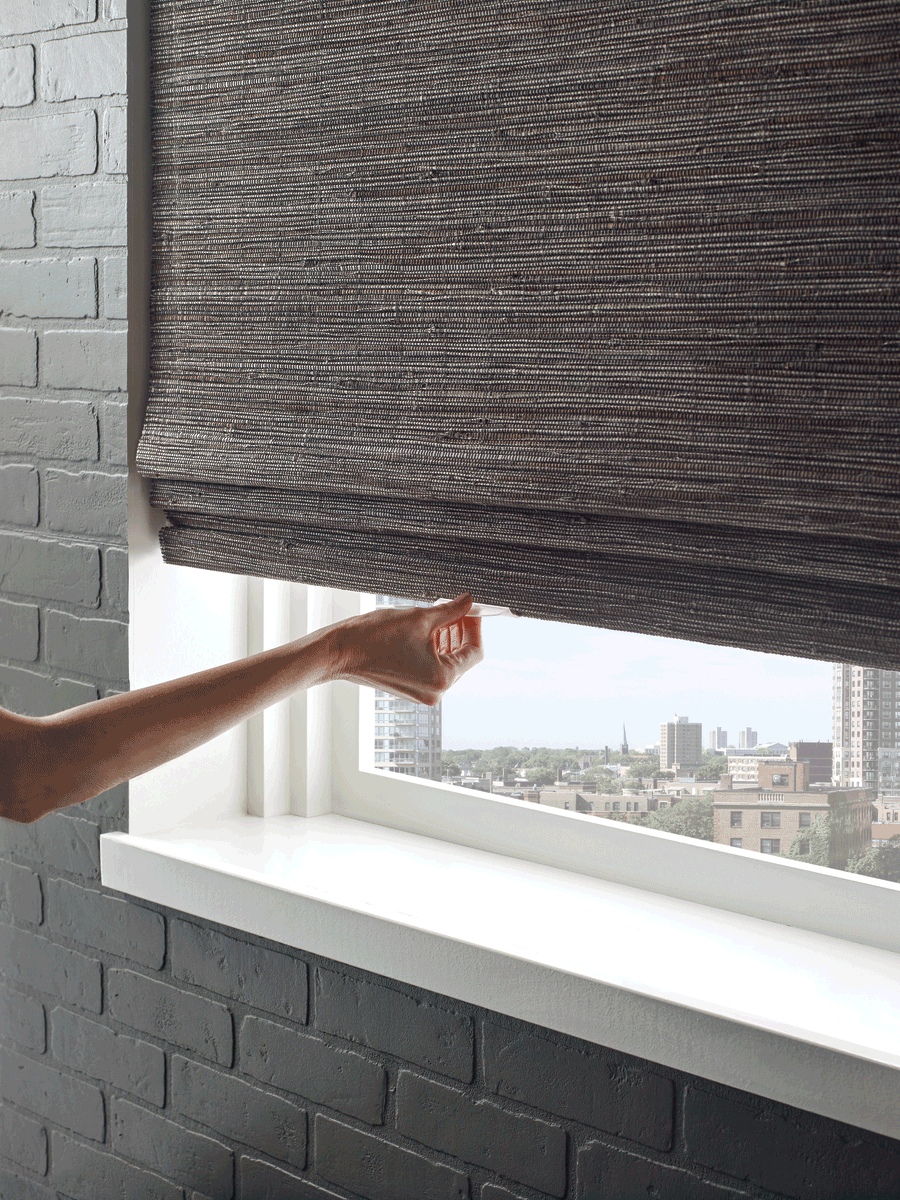 Your child's room will be set with light control, allowing them to nap during the day, or sleep all night. Nothing to keep them awake, and nothing to wake them in the middle of the night.
But…Not a Cave
You certainly don't want to feel as though you're living in a cave, either. Dark bedrooms are great during the sleeping hours, but what about the rest of the day? These room darkening features offer you the best of both worlds.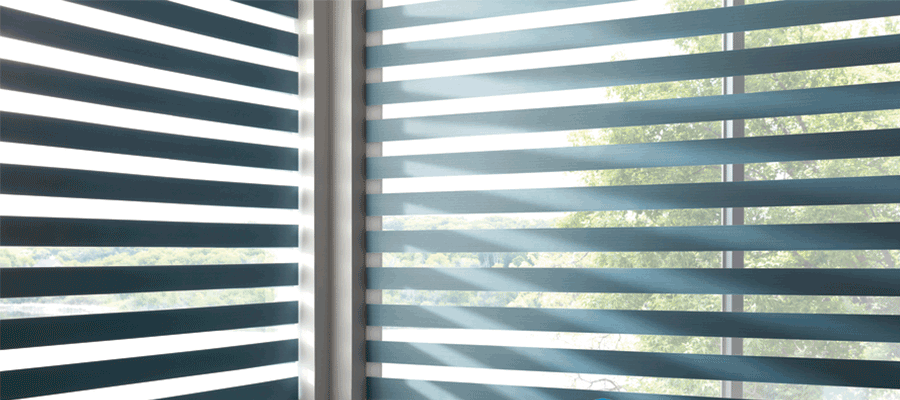 Dual shades filter the light when you want it, or block it out when you don't. Top down bottom up allows you to have all the privacy you want while still bringing natural light into your space. Our Designer Banded shades offer blackout, but in one quick rotation, you'll have sheer view through.
Schedules, Schedules, Schedules…
It's that time of year again. The kids are going back to school, and you feel like you need a personal assistant to keep you on track with practices, carpools and juggling of activities. You need a good night's sleep. Your family members all need solid hours of sleep. The best room darkening features have power on their side!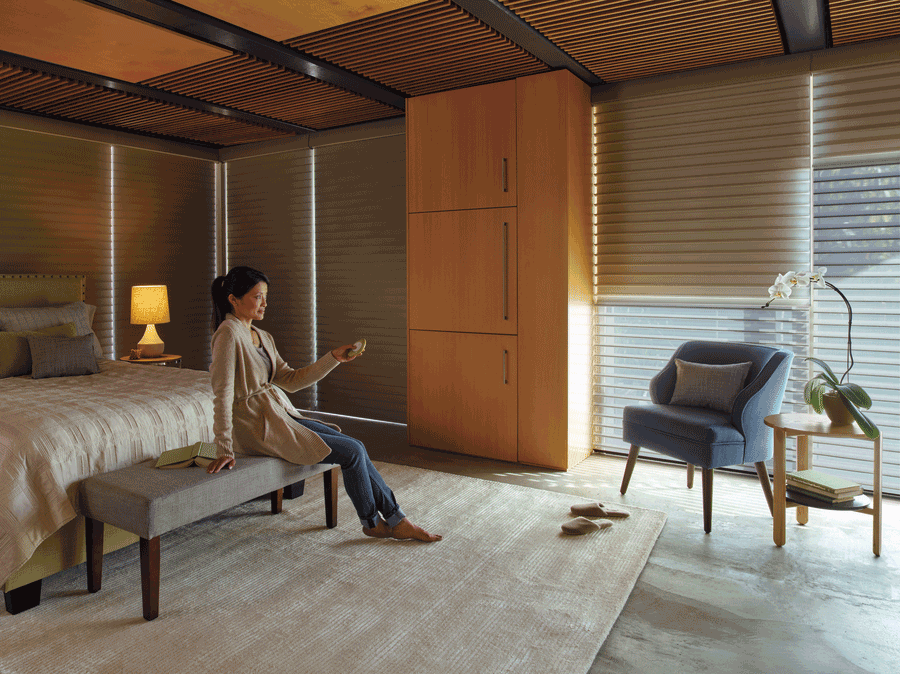 Hunter Douglas' PowerView motorization allows you to set schedules and save your favorite settings–even based on individual rooms or windows. By scheduling your motorized shades, you are always ensured a smooth, convenient experience.
Safety IS the Top Priority
When it comes to your family, you always want the best. With children, you'll stop at nothing to make them safe. The good news is, you don't have to choose between safety OR a good night's sleep. Blackout and room darkening shades are ideal for a child's room, but so are cordless shades. Now–you can have it all.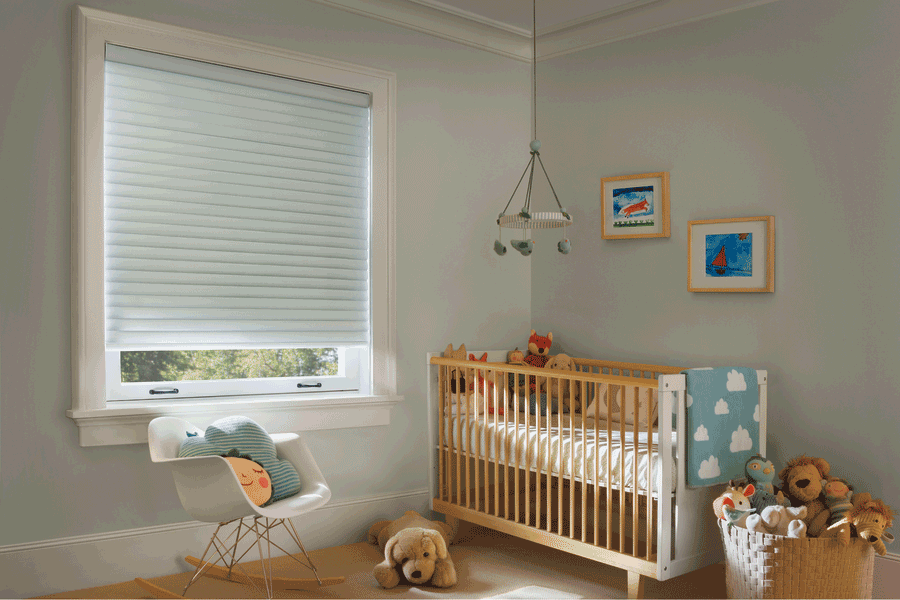 So whether you need power shades, or LiteRise cordless, controlling your child's shades has never been easier, more beneficial, or safer than with Hunter Douglas. Getting them to sleep is one thing. Keeping them safe around the clock is quite another. Having both will ensure sweet dreams for everyone!
The Best Room Darkening Features to the Rescue!
Reduced light gap, automated blinds, cordless safety…which of these features speak to you? How about all of them? Don't make your decision yet–we have so much more to tell you! At Rocky Mountain Shutters & Shades, your family's health, well-being and positive environment is very important to us. We'd love to share all of the ways the best room darkening features are changing lives for the better! Get in touch with our team for a FREE, in-home consultation today!