The shifting light of a new season can throw you for a loop. Does the world around you feel a bit…different? Springtime in the Denver area can be an adjustment, often spent finding a balance between wanting to enjoy the sunshine and trying to keep it at bay. That balance is very important. You don't want to flood your home with light, but you don't want to feel like you live in a cave, either. Blackout solutions can invite light when you need it and block it when you don't.  Take a look at how these solutions can create the perfect environment over the course of your day. Want more ideas? Visit our Blackout Solutions folder on Houzz!
Early Morning Sunshine
Has the recent "spring forward" turned your normal 6am wake up into your 5am snooze button? You and your family NEED sleep. Once you think you've adjusted to the new time, you'll start to notice the changing light. If it's an hour earlier, why does it seem brighter, earlier than normal? It's the seasonal "lengthening" of the days. The reality is summer is on the way–even if some days still feel like winter outside.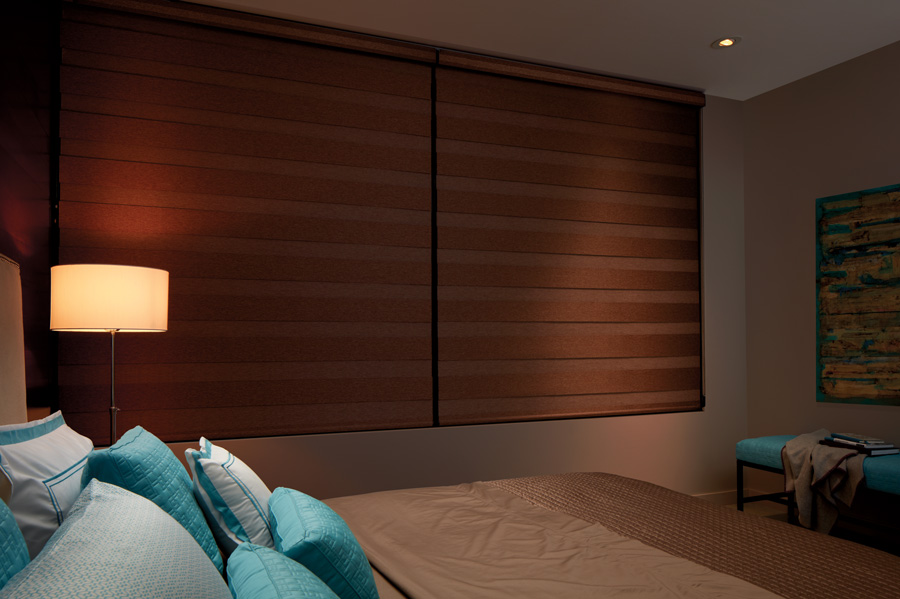 It's important to block entering light in your bedrooms so you can get the quality sleep you–and your family–need. You can still enjoy the right balance of light. Cave-like is important during prime sleep time, but you'll want to invite light during the day. We love the way these Designer Banded Shades transform a space with one quick rotation.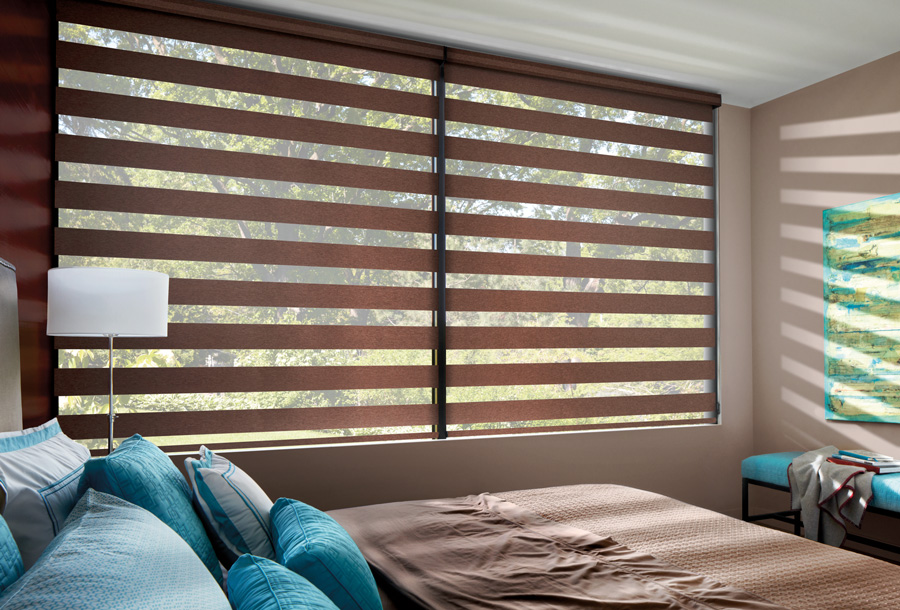 Daily Sunshine
Speaking of changing light…the late morning and afternoon sunshine can wreak havoc on your home and your mood. You probably start to avoid certain rooms during the day this time of year, as direct rays flood your home. Frustrating glare, blinding light and uncomfortable heat drain your energy and reduce your productivity.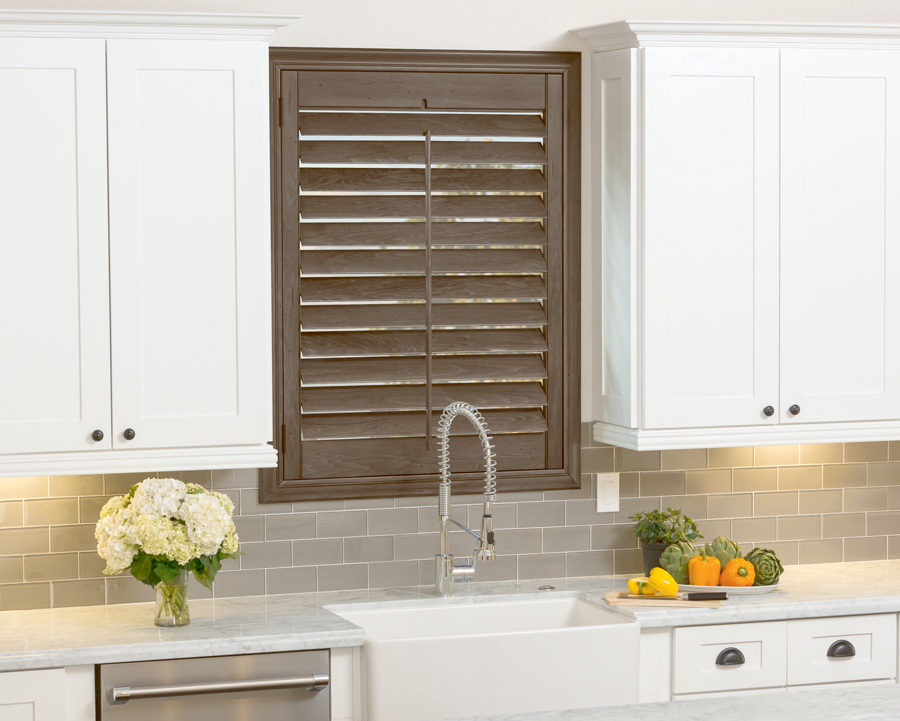 Plantation shutters are a beautiful way to add character to your home while allowing you to change the light with one simple adjustment. Control the light and view by adjusting the louvers, ranging from maximum view-through to blackout solutions.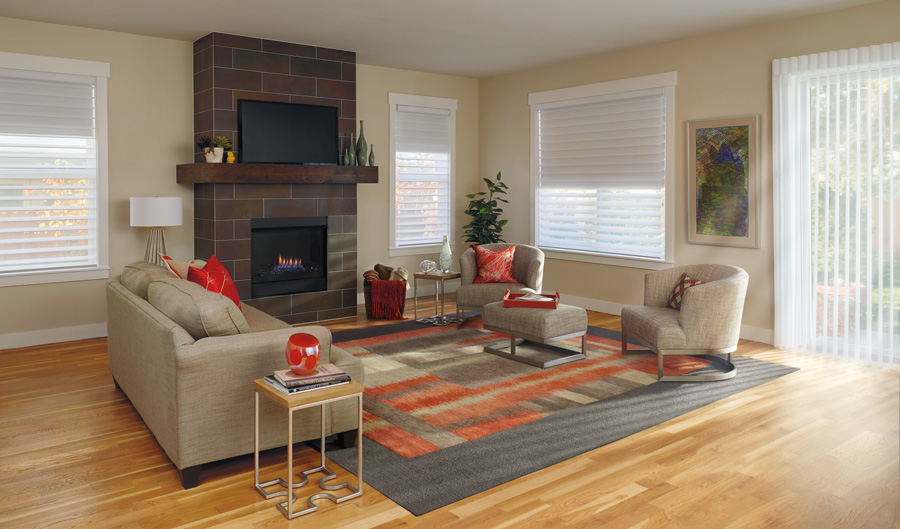 As the sunshine shifts throughout the day, you can easily enjoy the perfect environment with blackout solutions that block the light right where you need it! Dual shade systems, like these Silhouettes, allow you to customize how the light enters your home. As smart shades, the adjustments happen on their own over the course of the day! Integrate with your smart home system for a truly seamless experience.
Evening Time
It's the end of the day–time to relax. The last thing you need to worry about is getting the atmosphere "just right" in your home. Whether you need a balance of beautiful sunset and shade, or the perfect blackout experience for movie night, you deserve it. Maybe you just need to put the kids to bed with the ideal room darkening, so you don't need to hear, "But it's not even dark out yet!" You should have the light control you need.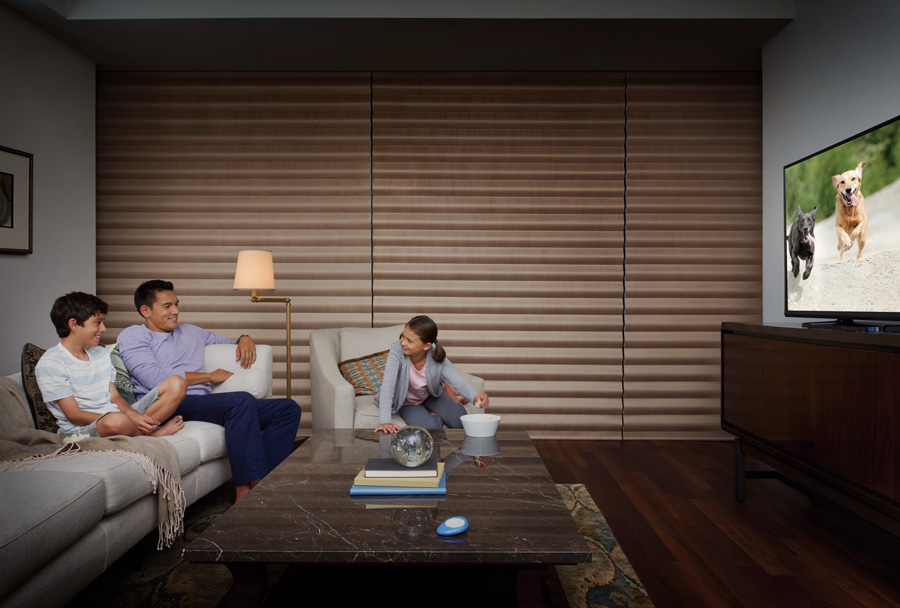 Blackout Solutions Delivered
Light control is vital for you to enjoy your Denver area home, regardless of the sunshine outside. With the right blackout solutions, you can have your light and block it, too! Special features, like adjustable louvers and vanes, dual shades, and motorized control, allow for instant adjustments. Our design team, at Rocky Mountain Shutters & Shades, will be happy to come to your home to help guide you with the custom light control that'll work in your home. Schedule your FREE in-home consultation today!