When children enter your life, it changes you forever. Your biggest priority is keeping them safe. We are making it our priority, too. Child safe window treatments can play a huge part in making sure your family is protected. We know that kids get into everything; it's just their nature to be curious. You should not have to worry about them being in danger in your home. At Rocky Mountain Shutters & Shades, we want to provide you with the product knowledge that will help you make safe decisions for window treatments for your home.
Consider the Cords.
In the last decade, or so, the window coverings industry has gone to great lengths to improve the quality and safety of their products. Featuring child safe window treatments with cordless lift systems and automation has provided our clients with options to make sure their children stay safe. There have also been huge advancements in operating systems that still involve some type of cord, for times when cords are necessary. These systems keep cords at a safe distance from little hands, and in some cases, are bolted down for high levels of safety. We want to help you make safe choices for the window treatments in your home.
LiteRise
This operating system is child-safe and an excellent choice for child-safe window coverings for children's bedrooms. The simplicity of the system involves pushing up on the bottom to raise – and stay in place. An equally as simple pull down will block the light once again.  Easy to function with no hassle or danger.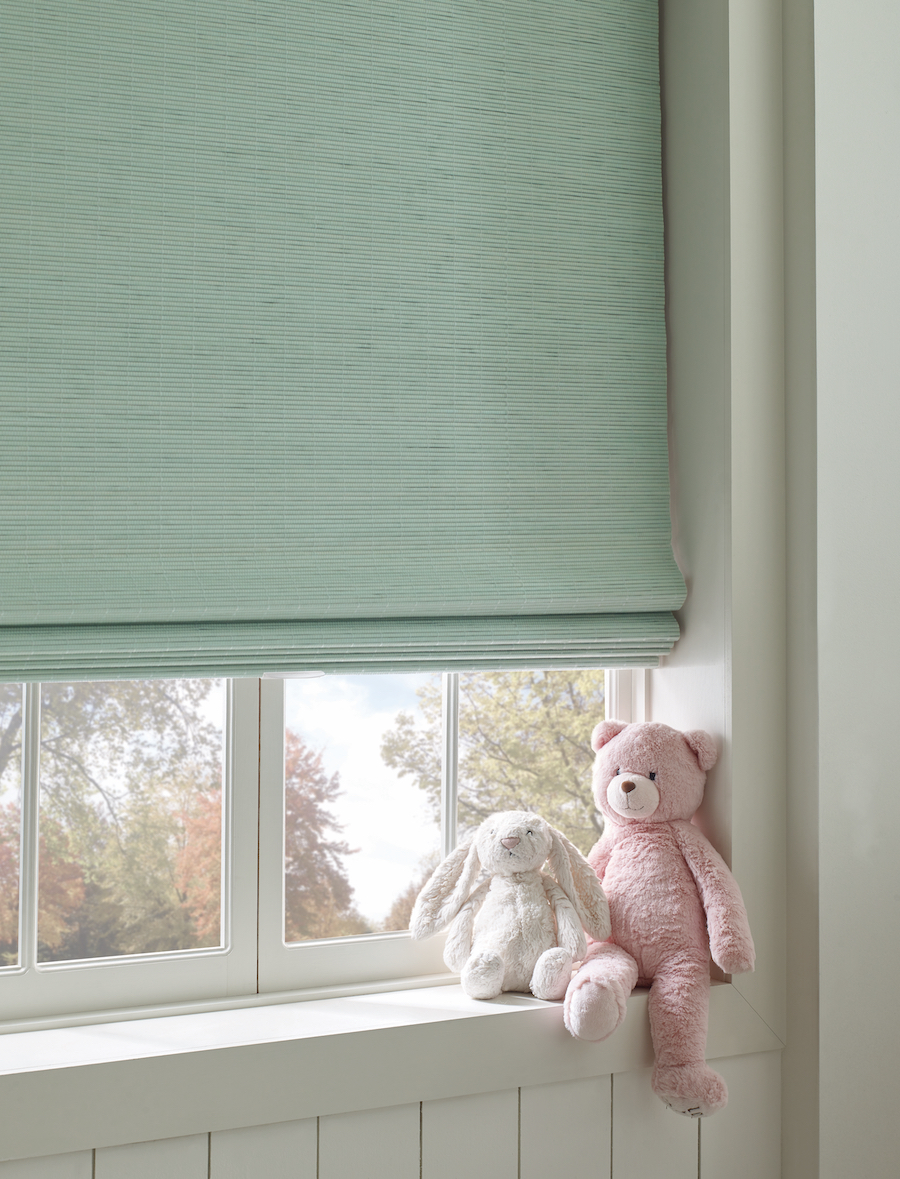 PowerView
Ease of convenience with high levels of child safety, PowerRise window coverings do all the work for you. Use a remote, wall mount or your favorite device to operate your window treatments. Cordless and simple to operate, this lift system will enhance the lifestyle of your whole family, also removing any concerns for your children's safety.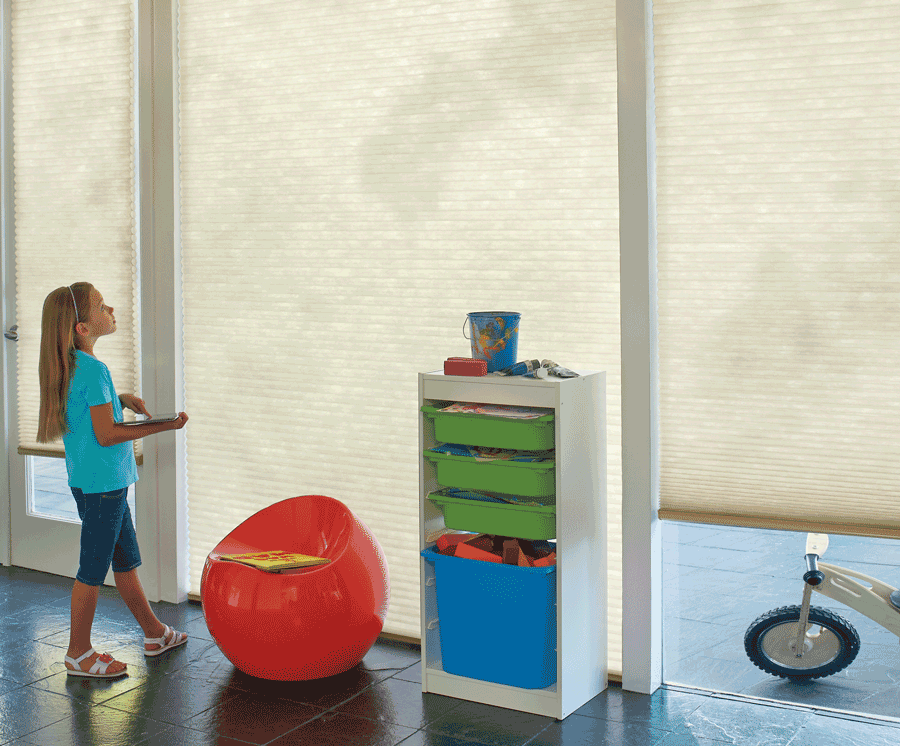 UltraGlide
When cords are needed for window coverings that involve window location or obstacles, it is important to have options like the UltraGlide lift system for child-safe window coverings. This system features a retractable cord that remains out of reach and out of harm's way, allowing you to pull slightly on it to adjust your window treatments.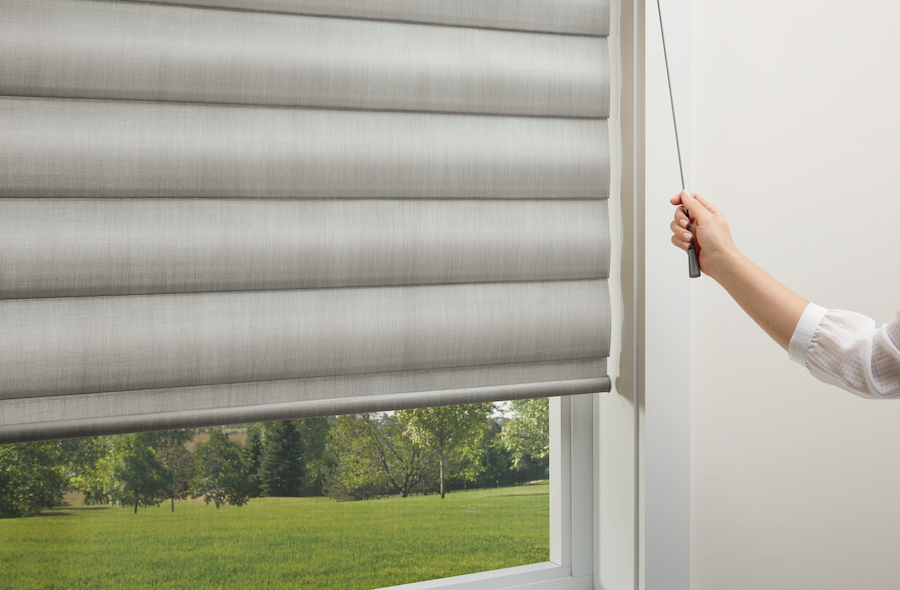 EasyRise 
Cords can be an asset for window coverings featured in tough spots in your home. For child safe window treatments, the EasyRise operating system demonstrates a cord loop that rotates one direction slightly to adjust open, while rotating the opposite way to adjust closed. This cord loop is easily bolted tightly to the window frame, out of reach of little hands.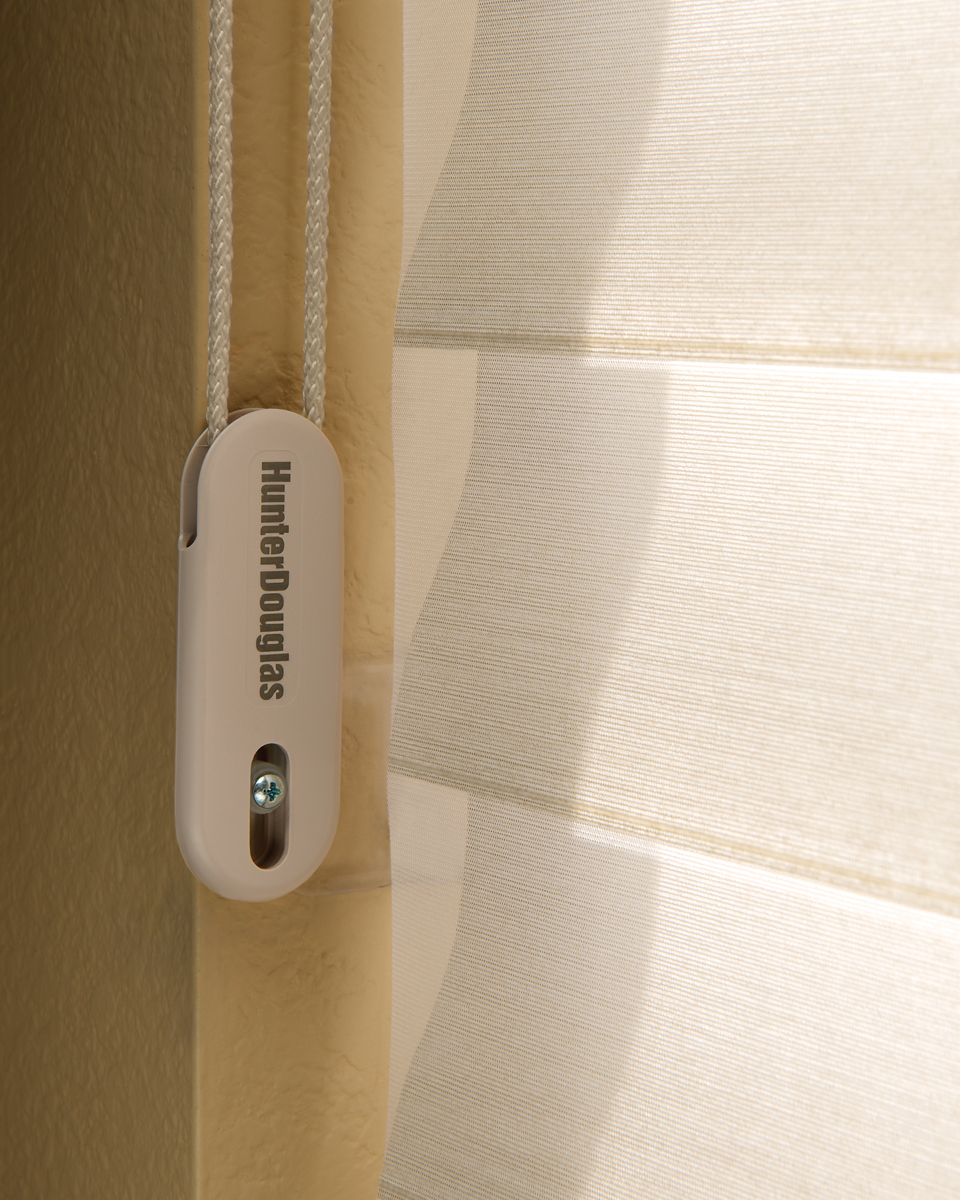 We understand how important it is to ensure your family's safety, most importantly, the safety of your children. We want to help you make the best choices for child safe window treatments that fit your home and lifestyle. While making these important decisions, we can also help you choose window treatments with considerations of durability, quality and cleanliness. We know that children have a tendency to get into everything, so protecting your investment in window coverings is also important. Let us help you choose products to stand the test of time and childhood. Our team at Rocky Mountain Shutters & Shades will help you select window treatments for safety and amazing benefits for your family. Contact us for a free, in-home, consultation.