We always look forward to Pantone's announcement–and this year is no different. The Color of the Year 2020 has been named…Classic Blue. And, just as the name implies, the color is dripping with classic styling in mind. But, as a new decade approaches, modern design is looking to take this well-loved shade into the future. 
Do You Love the Color of the Year 2020?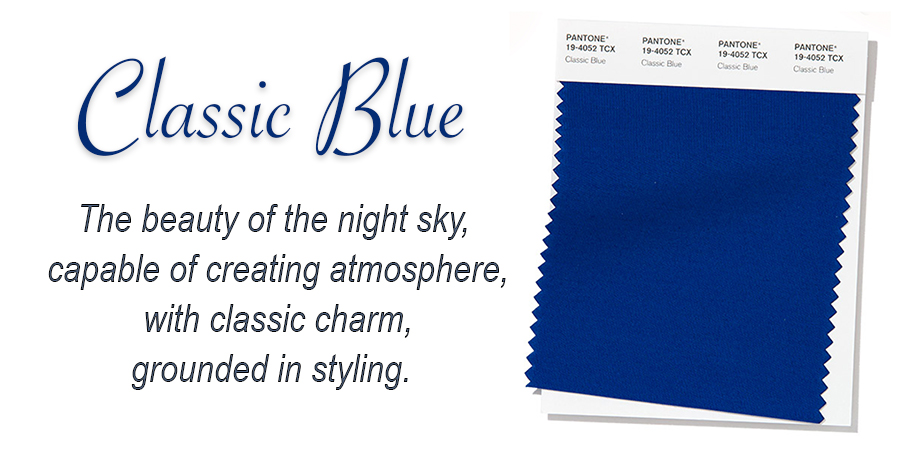 It's hard not to appreciate Classic Blue. It definitely has appeal. What has been said most about it is, "I love the color–I'm not sure what to do with it in my house." We scrolled and scrolled for inspiration on today's most popular ways people are using blue…
Wall Murals Set the Scene
Wall styling is all the rage this year. It's not just about standard accent walls anymore. Murals, shiplap and geometric statements are offering unique design and favorite colors. This mural, hand-painted by Briana Lavoie uses blues to create a soothing mural in one of the rooms at their lake house. Follow her on Instagram or check out her blog.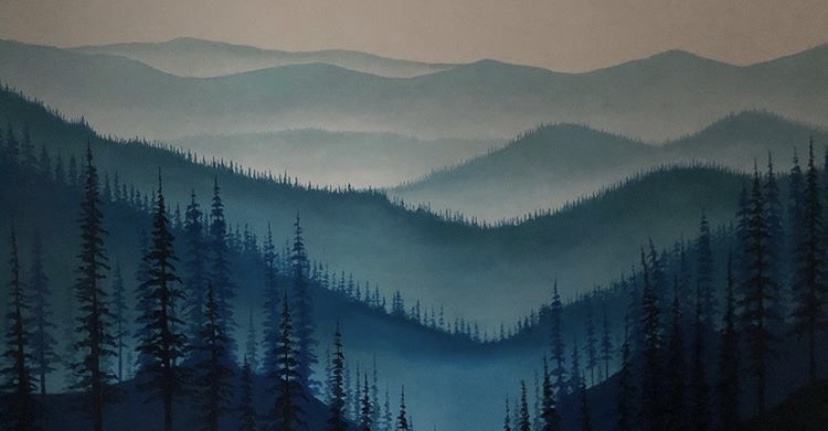 Blue in the Kitchen
In the last couple of years, home design has begun highlighting blue in the kitchen. And, it absolutely deserves to be there. We're hoping this Color of the Year 2020 announcement increases this trend. Don't blue accents seem as though they're just made for the kitchen? It's fresh and clean–contrasting well with the ever-popular white.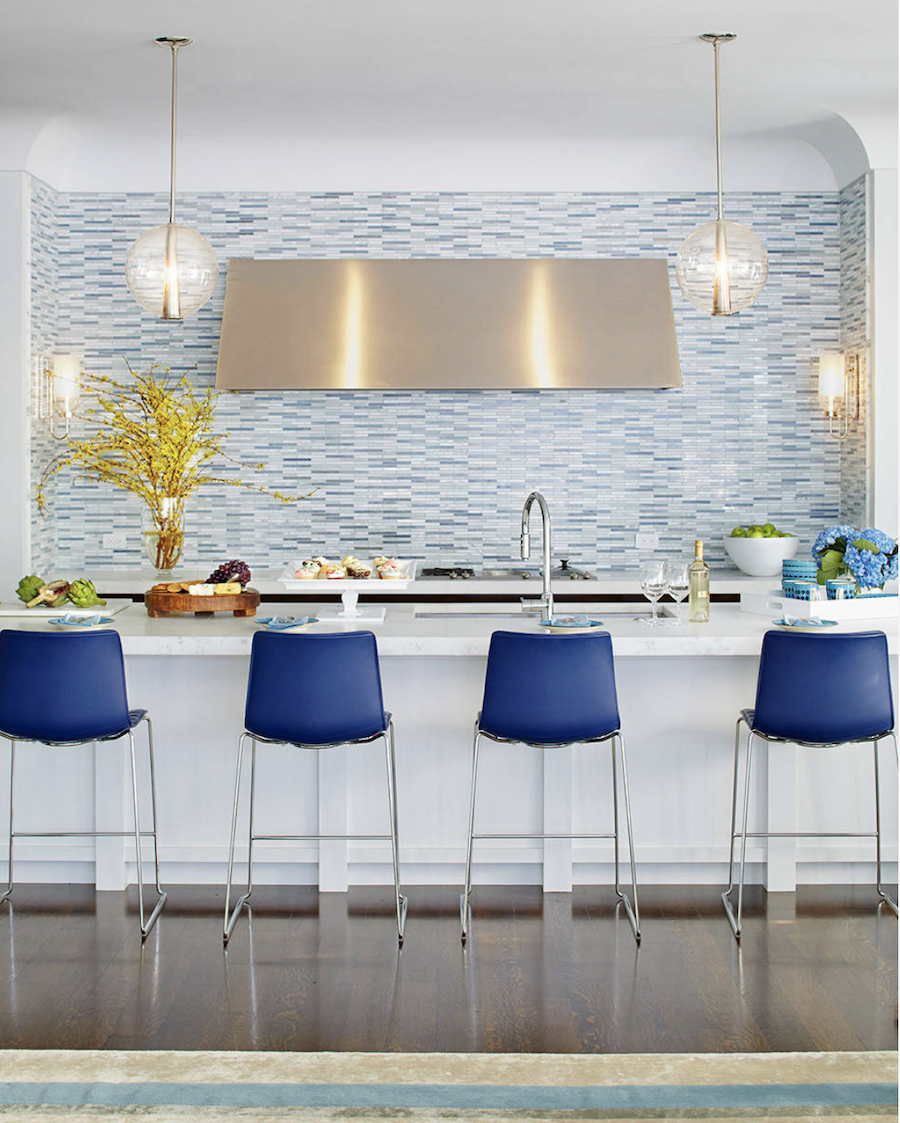 The Fifth Wall in Blue
What's the fifth wall, you ask? The ceiling! And, blue adds an elegant charm to the space. Tying in accents within this dining room, the blue ceiling completes the look. If you'd like to add color to your space, without overwhelming the room, the ceiling can be ideal.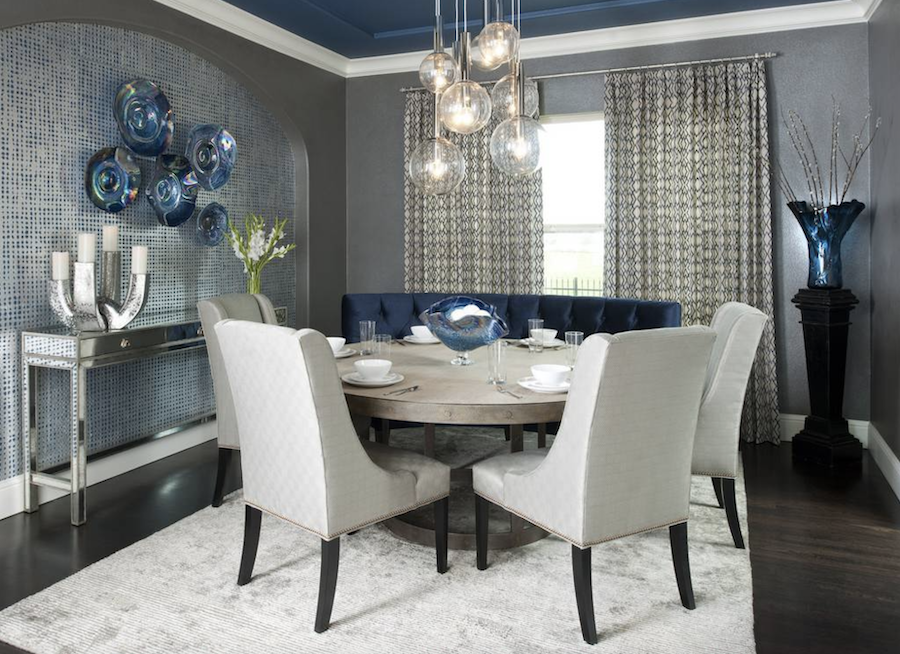 Soothing Blue for the Bedroom
It's long been known that blue in the bedroom offers a soothing calm that many of us would benefit from at the end of an exhausting day. The style of this space takes Color of the Year 2020 up a notch with textured wallpaper, an upholstered headboard and the ideal amount of mixed patterns.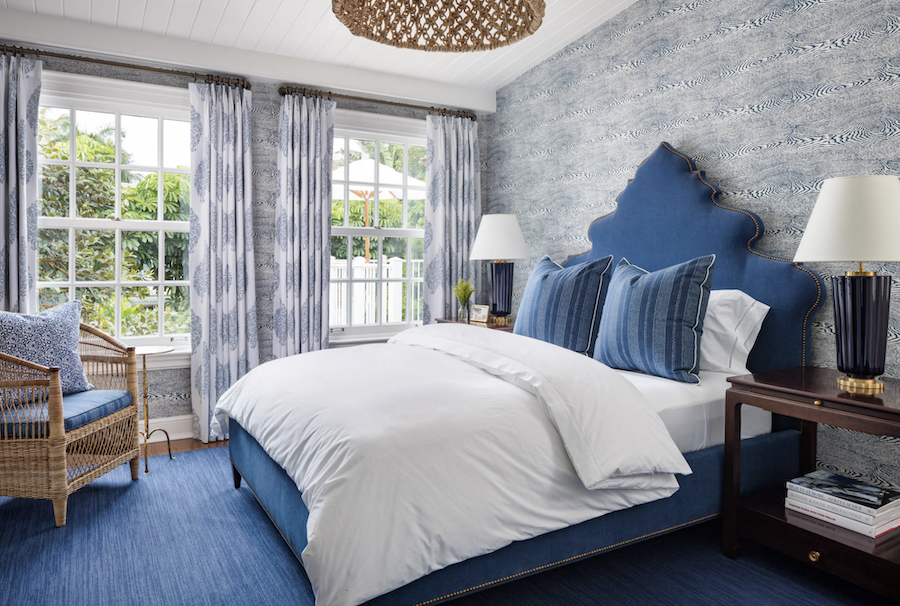 Don't Forget the Window Treatments!
One of the best ways to bring color into your home–while coordinating the style + adding loads of function–is with window treatments! Draperies can frame the window with color and patterns.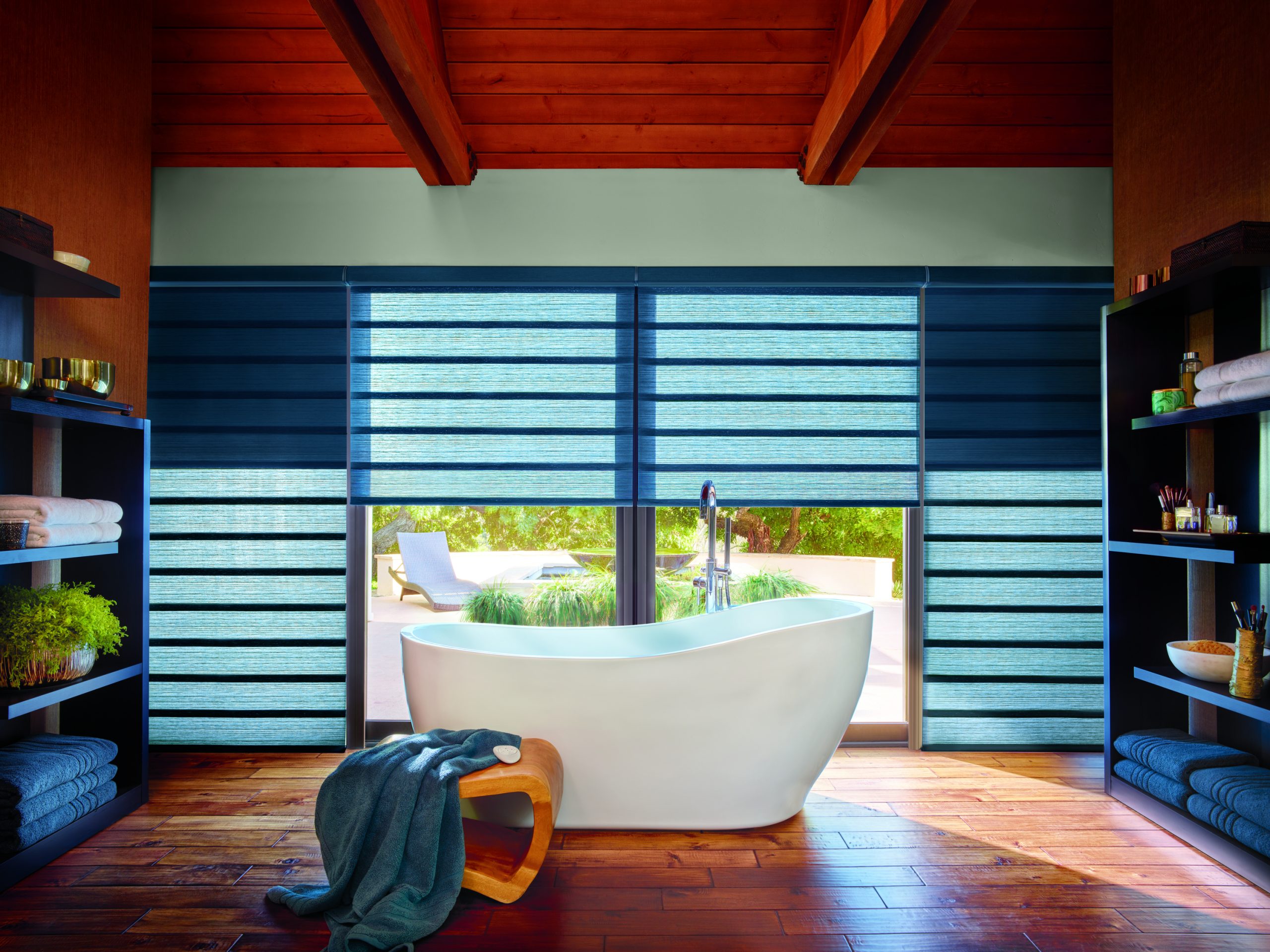 Or, roller shades and romans can adjust for light-filtering and room darkening. Our team, at Rocky Mountain Shutters & Shades, would love to help you style your home with the Color of the Year 2020. Make an appointment for a FREE shop-at-home consultation today!