Upgrades in technology can be a difficult thing to keep track of. New features, exciting announcement and lifestyle inventions can pass you by. We're looking back over the last couple of years…which was your favorite of these 10 window covering innovations?
#1 Designer Banded Shades
Relatively new–and definitely a favorite–Designer Banded Shades offer a stunning backdrop. But, it's the function that people are really loving. Transform the atmosphere–from light filtering to room darkening–with one twist of the wrist? Read more here.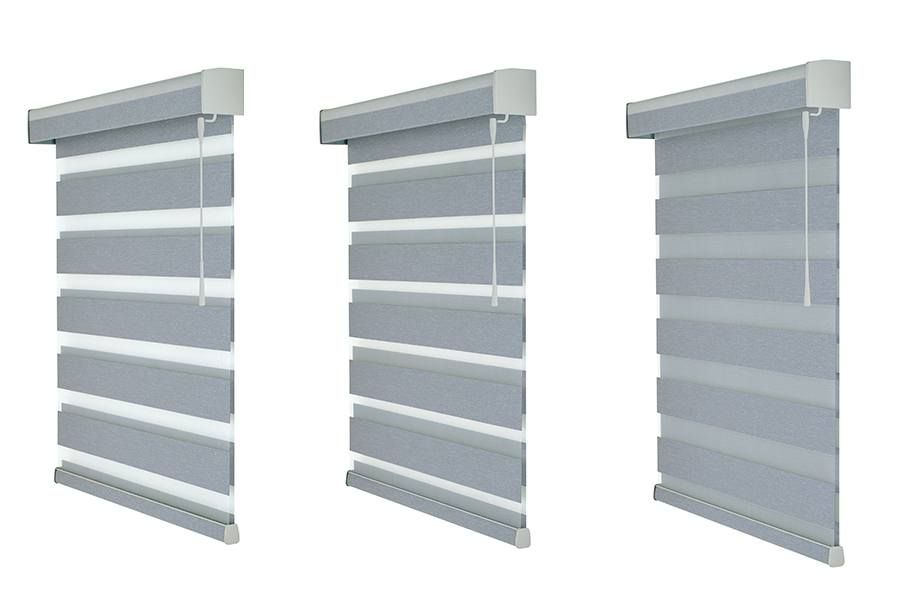 #2 Motorized Shutters
Yes, you read that right. Plantation shutters that tilt with one tap on the remote control, or even an Alexa voice request. We know how much you love automated shades and blinds, now you can have a smart system for shutters, too. Let us give you all the details here.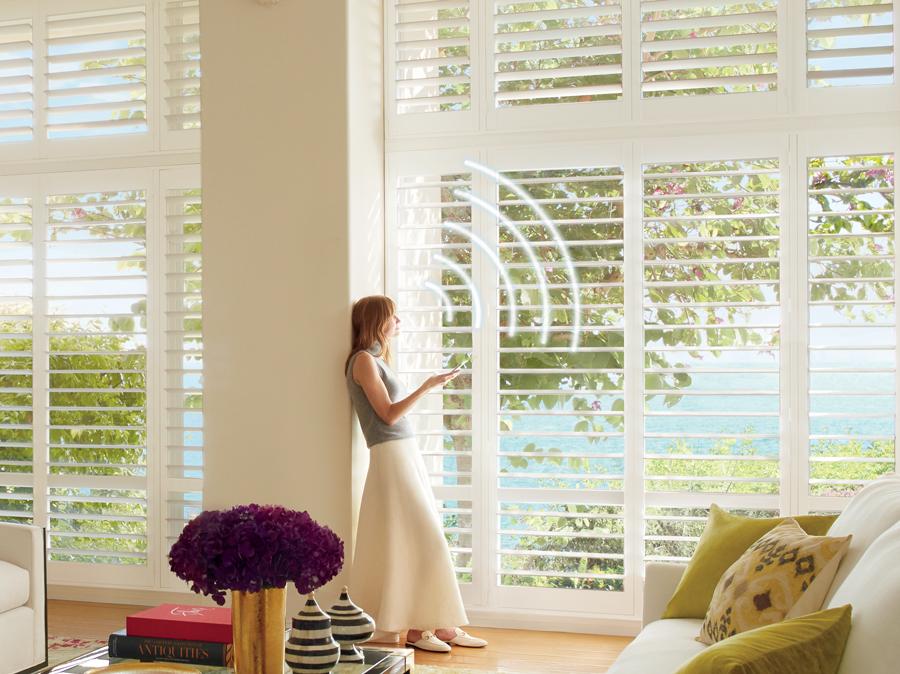 #3 Voice Controlled Shades
This goes hand-in-hand with the details of the motorized shutters. One of the best window covering innovations of the past couple years is Voice Control of your window treatments. Tilt blinds and shutters with a command. Open, close and adjust automated shades. Find out more.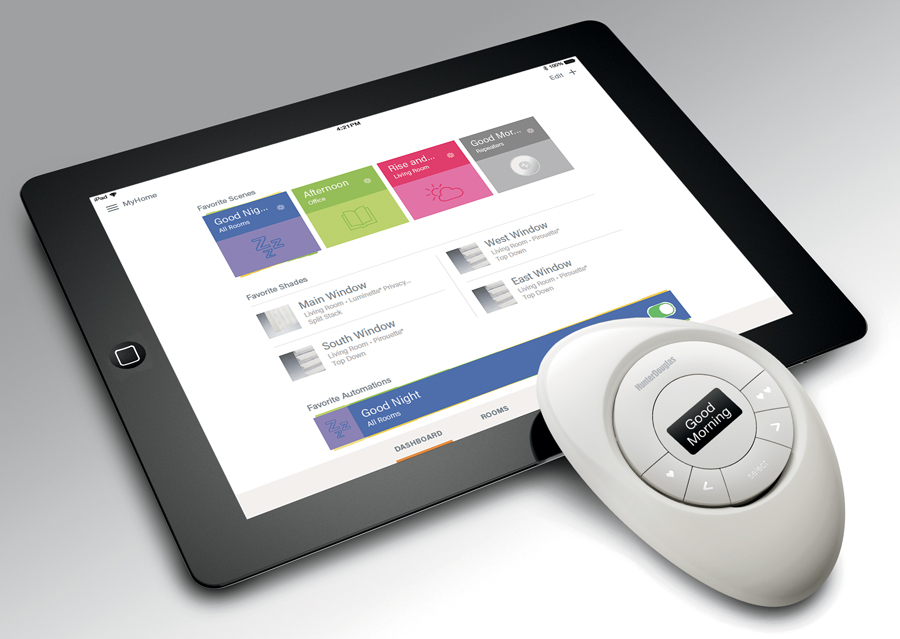 #4 Sleep Tight with LightLock
For those of you who want the ultimate in room darkening, meet LightLock. This is one of those breakthroughs that you're absolutely going to wonder what you did without it. Find out how it works here.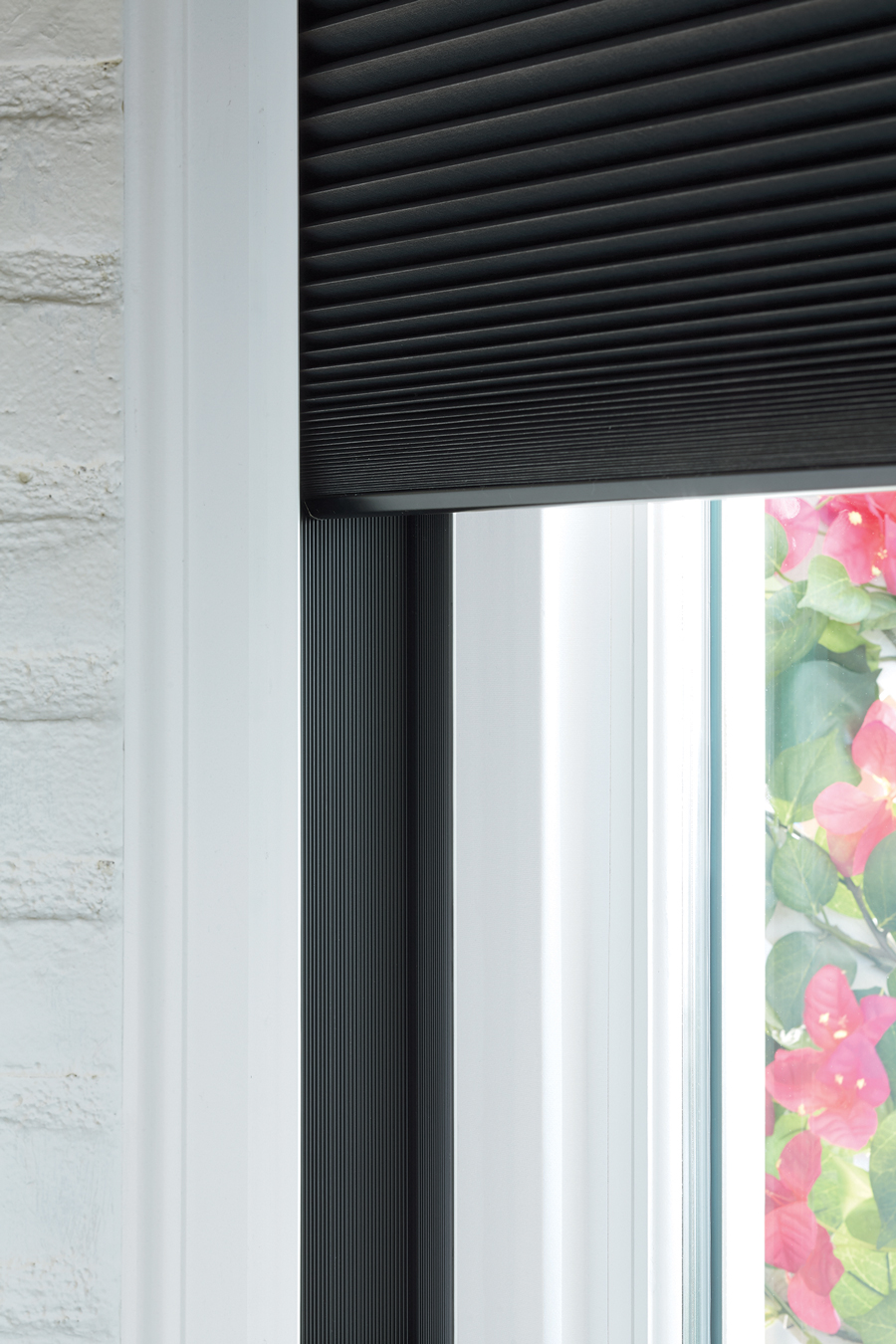 #5 Control Tricky Spaces with TrackGlide
One of this year's best innovations in window coverings is the Hunter Douglas TrackGlide system. Tricky spaces, french doors, turn tilt windows…these shades are giving the option of window treatments where once it seemed impossible. Read more about TrackGlide.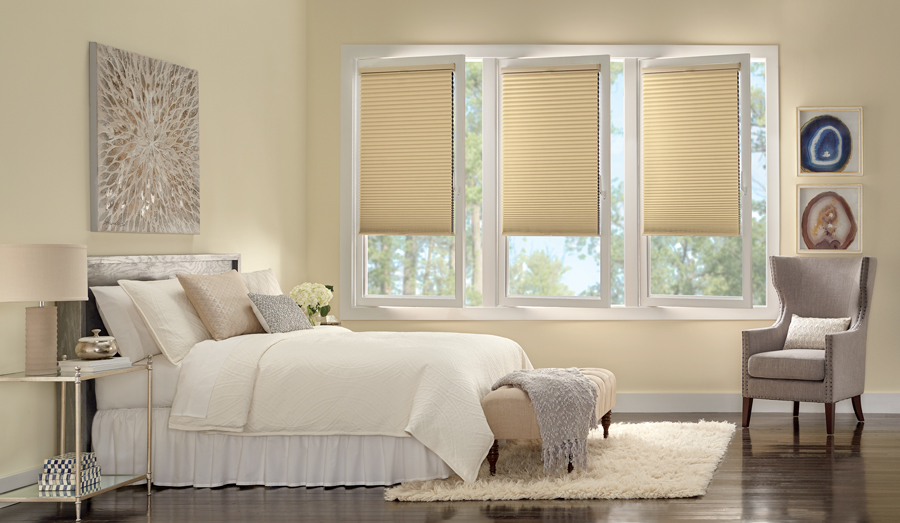 #6 Product Invention: The Cellular Roller Shade
It's the pairing everyone wanted, but no one had delivered. Sonnette shades offer the insulation of cellular shades with the sleek, low profile design of roller shades. Roll them up when you want, and down when you need to maintain temps. Discover this collection.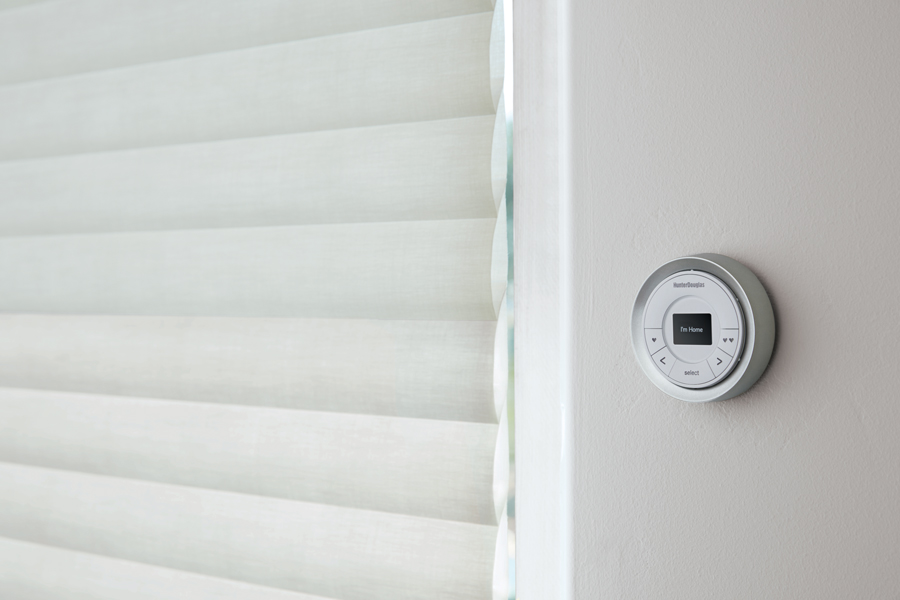 #7 Soft Touch Motorization
Want just one window motorized? Soft Touch is its own system, staying right at the individual window. There are no remotes, no wiring, simply a gentle nudge to adjust. Using the wand, you dictate the direction you want your shades to go.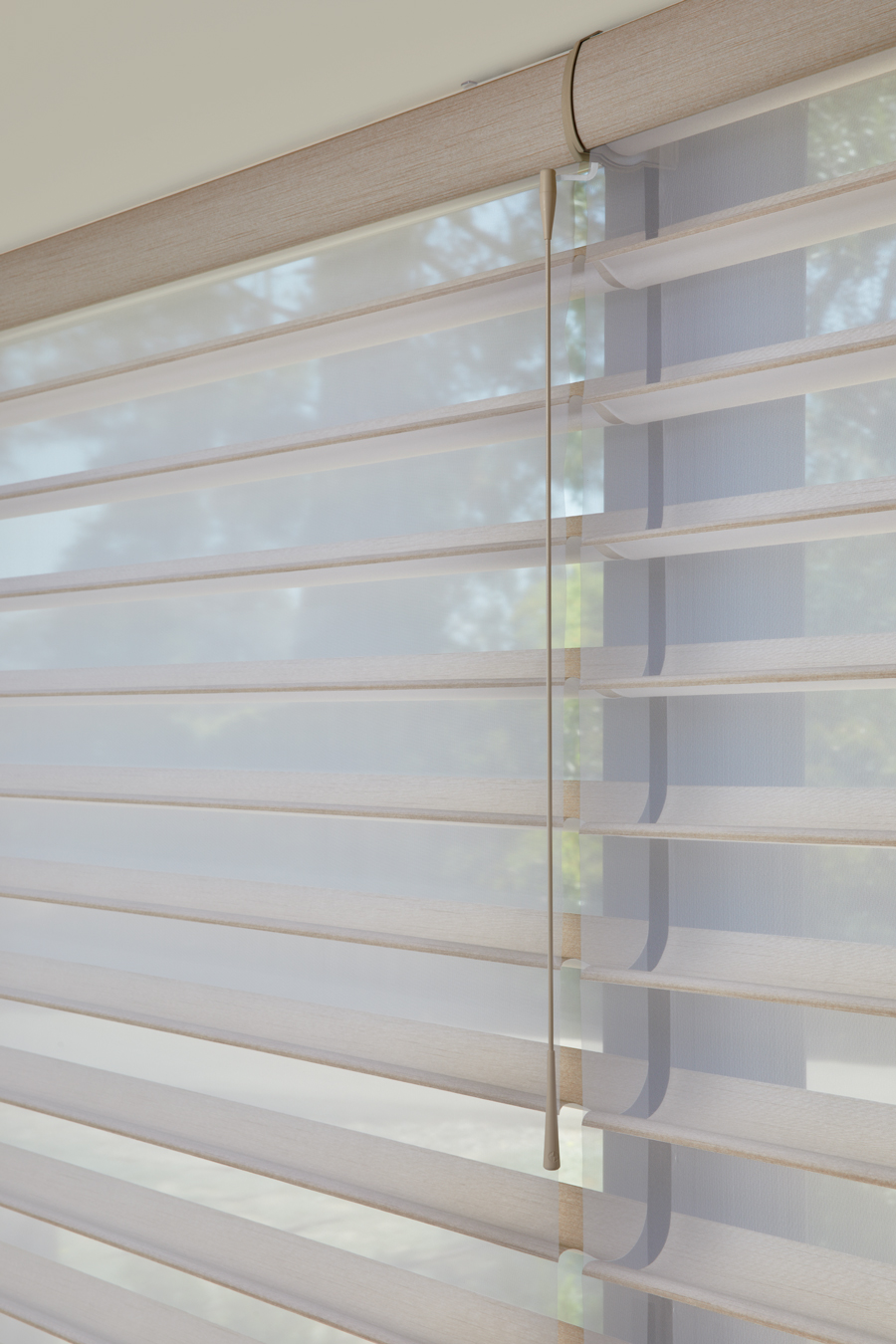 #8 Have Your Light & Block It, Too: Dual Shades
The best of both worlds…when it comes to the interior of your home, dual shades are one of the most valuable window covering innovations. Enjoy light filtering through a beautiful front shade. Block the light with a secondary blackout shade. They operate independently of each other, so you can create the perfect atmosphere according to your lifestyle. See the details.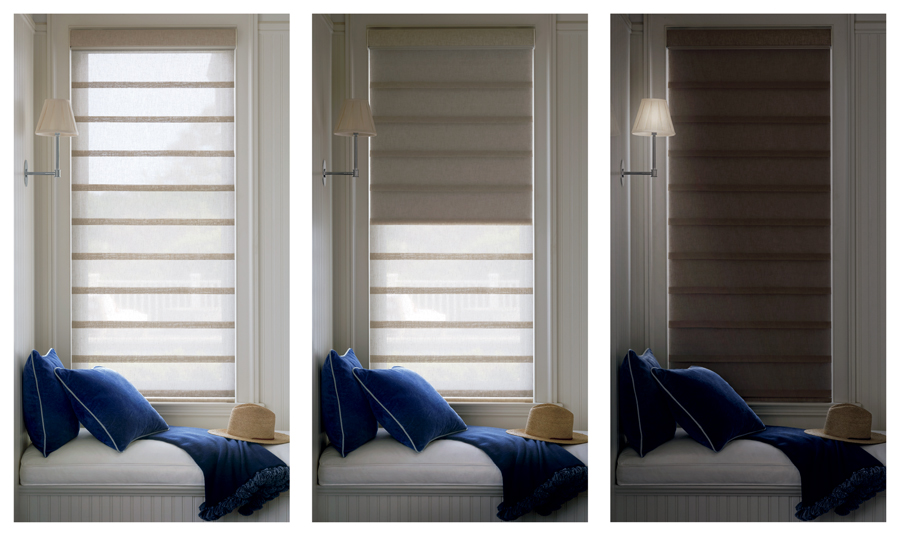 #9 The Design Studio: So Many New Features
The Hunter Douglas Design Studio got some major upgrades in 2019! Now, not only can you customize roman shades, choosing from a wide selection of fabrics, but they've added products!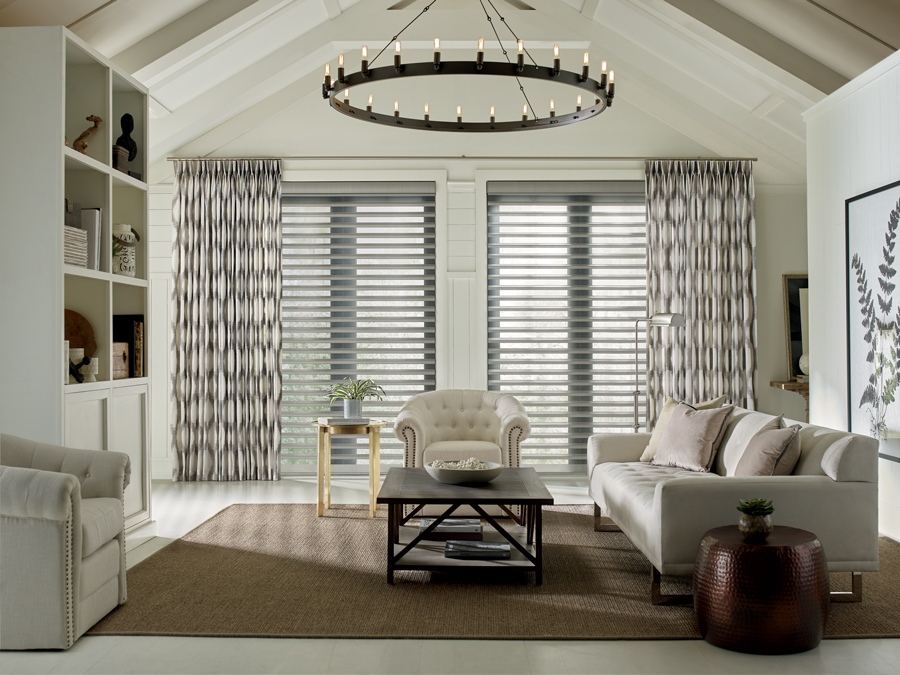 Draperies, side panels and roller shades are available. Motorization is available with decorative hardware. And, they are featuring the designs of textile artist Rebecca Atwood. Check out the details here.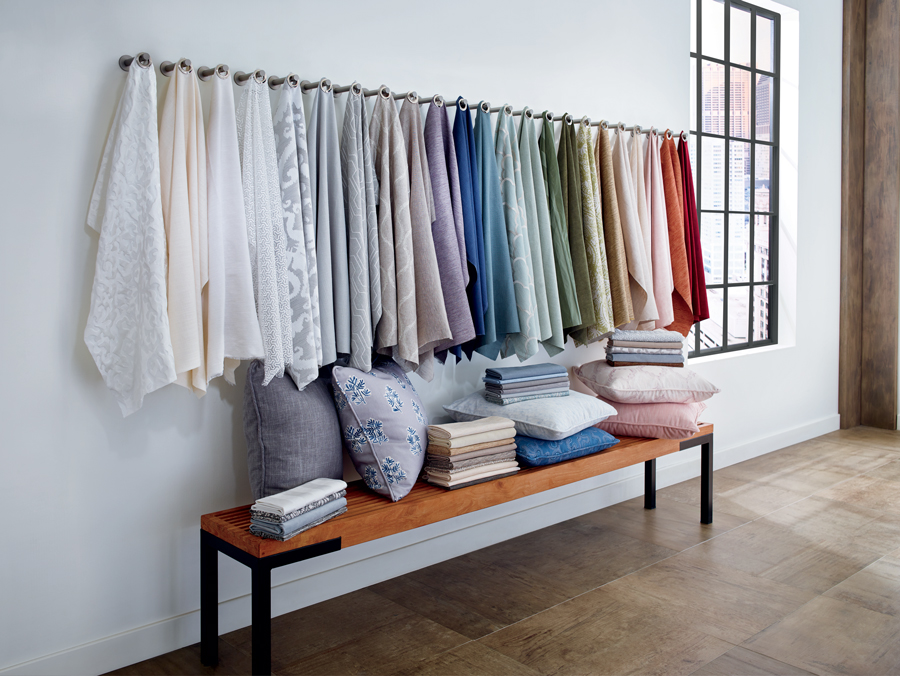 #10 Safety, Safety, Safety
We try our best to keep you up-to-date on the latest safety features. And, as of December 2018, the US government is doing the same with regulations to improve the safety of homes in regard to window coverings. Read more here.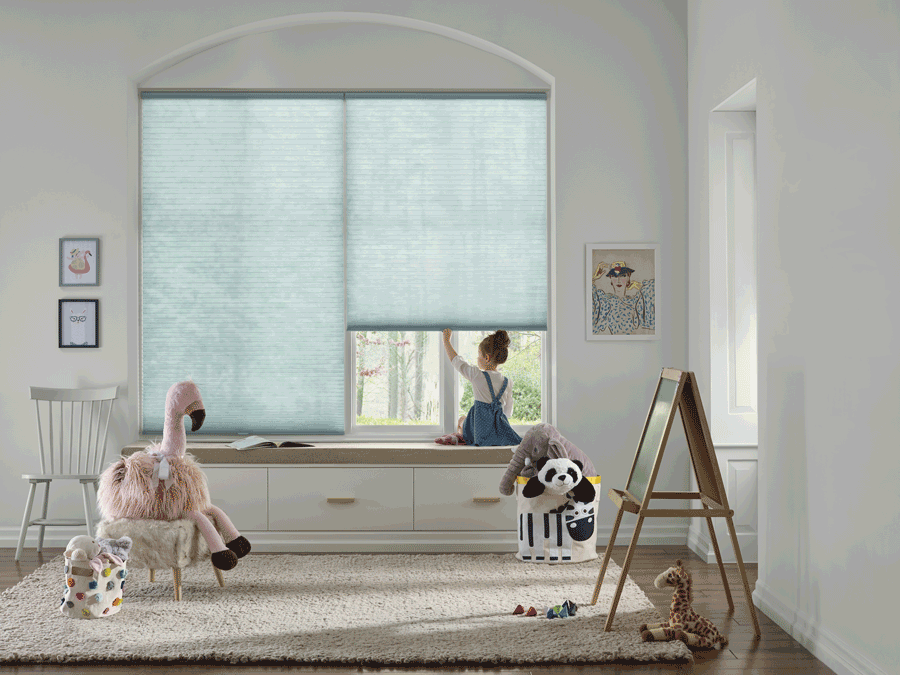 Which of These Window Covering Innovations Do You Like Best?
We'd love to know! As your Denver area window treatment experts, we try to do our best to keep you informed of important information, style statements and feature announcements. If you'd like to visit one of our showrooms, you'll find inspiration and guidance to help you with your home. Contact our team, at Rocky Mountain Shutters & Shades, for your free in-home consultation!