A fresh start is what we all need this year. Along comes Pantone Color Institute to the rescue!  In December, the choice of color of the year 2021 was revealed, and Pantone chose to renew our spirit with some fresh color.  A top color choice is now paired with a neutral to create this dynamic duo. May we formally introduce Illuminating and Ultimate Gray…don't they make a stunning couple?
A Statement is Made with Color of the Year 2021
The chosen color of the year 2021 is indeed a statement, meant to be heard LOUD and CLEAR.  Color of the Year is not just an arbitrary color choice but more of a philosophy. A reason to forget the past and look forward to positive days ahead.  By pairing a bright color with a neutral, we portray the promise of light when faced with darkness. What a suitable message for the new year.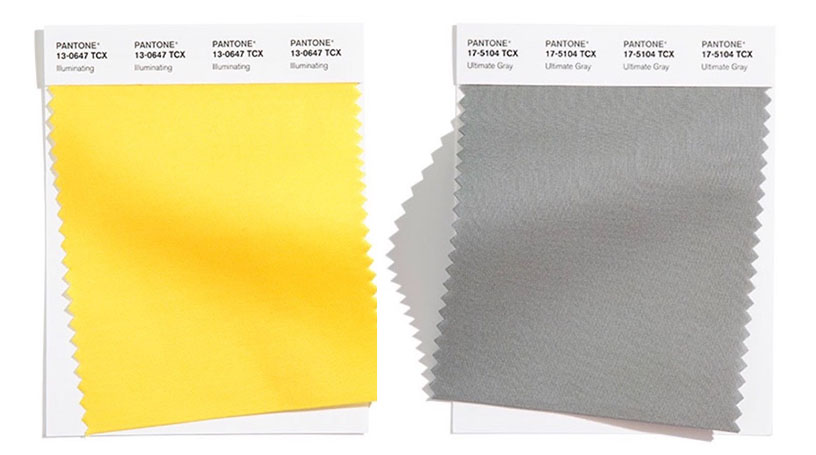 Need Color Help?
YES! We have many design ideas describing how color can help you start the year off right!  If you don't love the suggested yellow and gray together, it's not a problem. You can choose your favorite neutral and add a jolt of a color you love! It's freedom of design! Getting excited about bringing color into your home this year?  We are, too.  Give one of these ideas a try…
Idea: A Welcoming Entry
Every neighborhood has THAT house. You know, the one that stands out from the rest!  Have you noticed that it may be the bold color choice on the front door that draws you in?  This simple change can increase your curb appeal instantly.  Bright yellow works beautifully with a white or gray home, but other color choices like red, aqua and black are perfect for your entryway as well. You decide. Choose a favorite color and breathe new life into your home.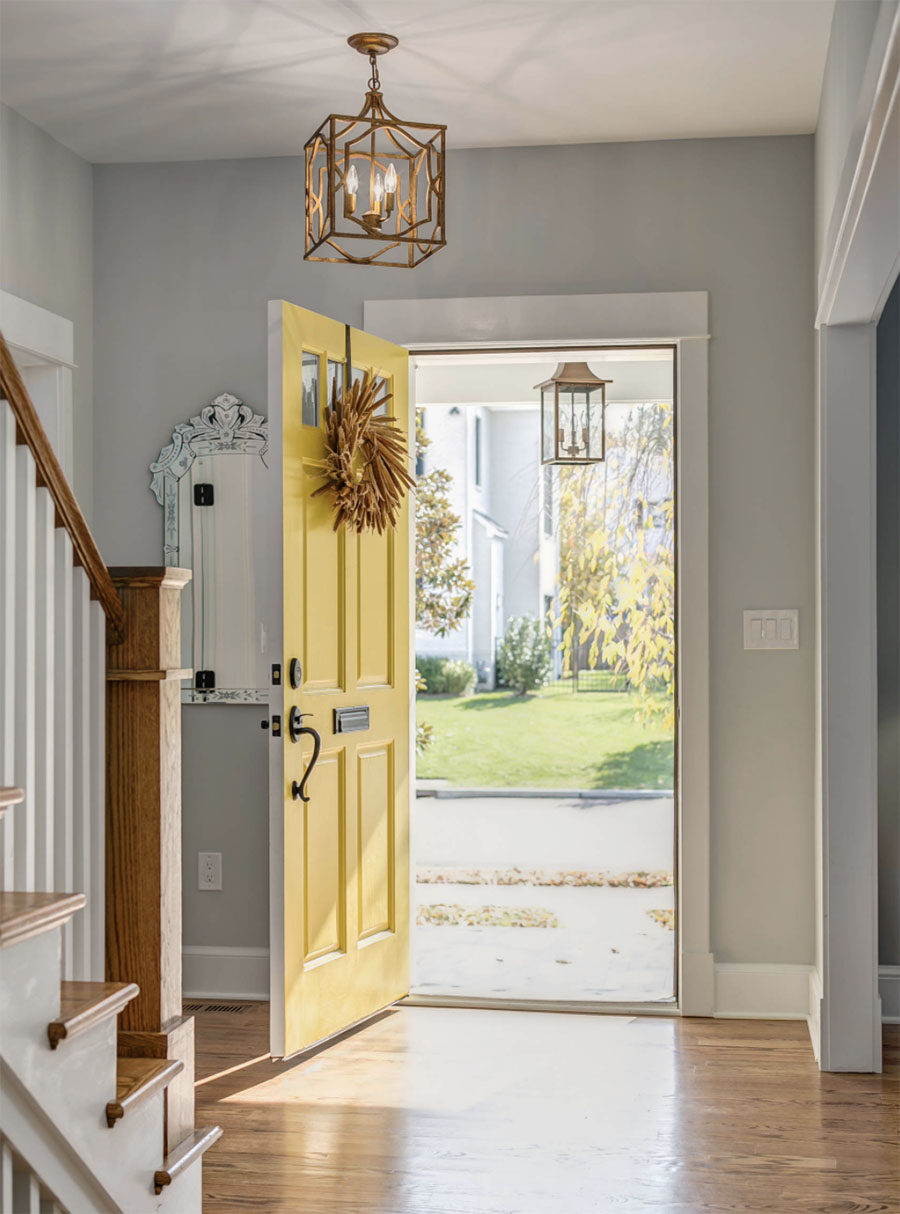 Idea: Make It Playful!
Mixing a bright color into the look of your home gives it its own attitude. Think about adding a few pops of color in an otherwise boring space. Try adding a colorful throw to a plain chair or a new area rug in the back hall.  These small changes will bring you satisfaction. And, adding a color of the year will make your home more current and feel refreshed.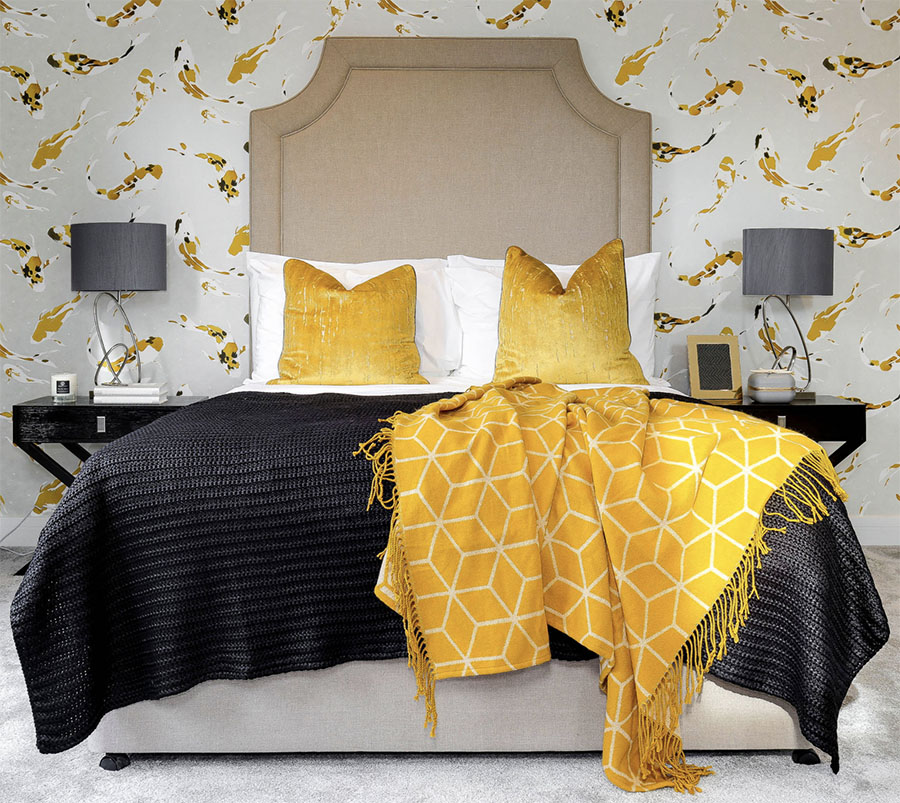 Idea: Try Small Spaces
Make it your own by starting small. Changing the look of a small space is simple, just pick your favorite color and start there.  Make your home office more permanent and defined by adding a fresh color to the space. It's simple, by adding fresh color you can reinvent an area of your home and even change its purpose.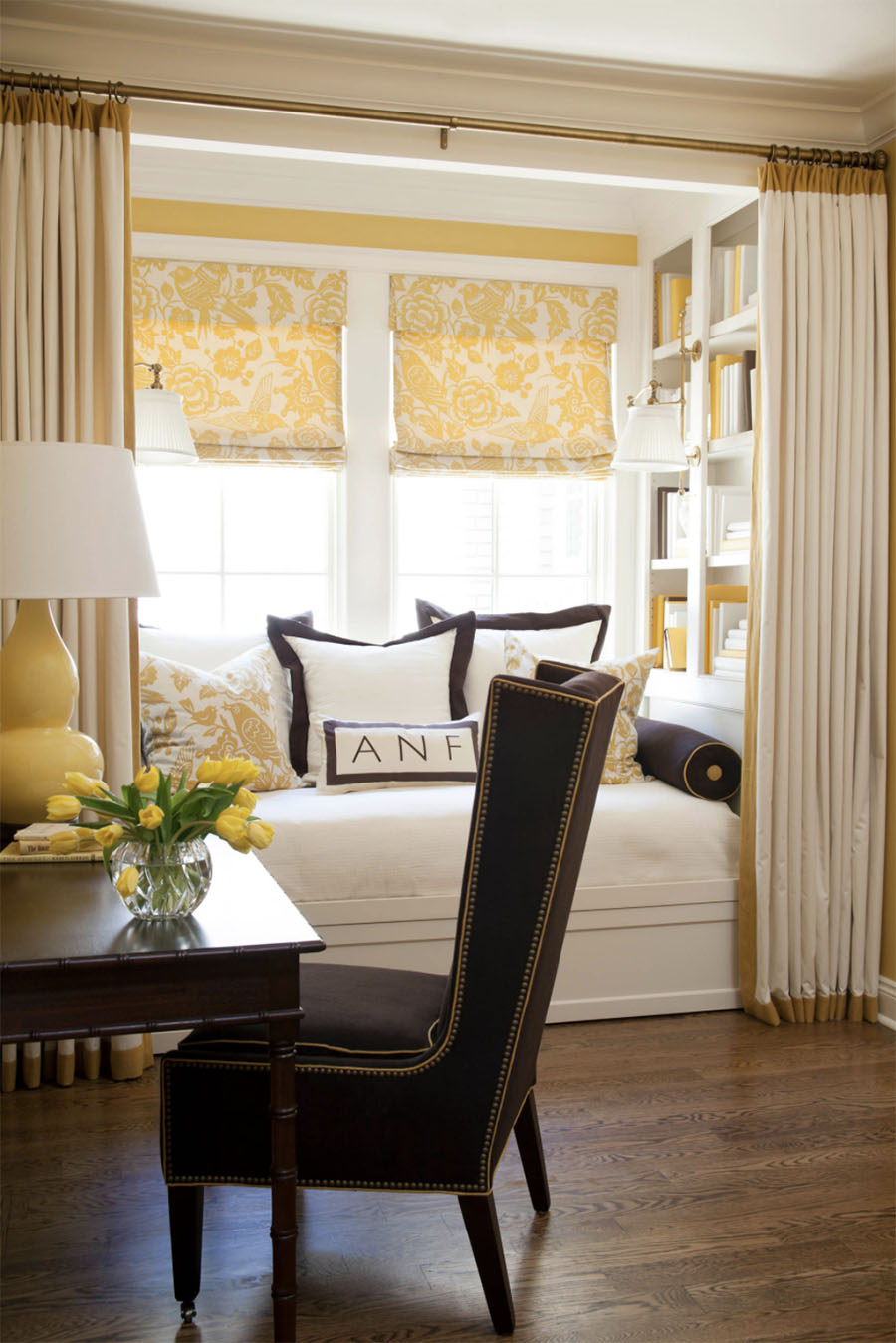 Fun with Design in 2021
A more pleasant year is upon us, and we can already feel the hope and optimism. Add to the positivity and bring a new color to your Denver home.  We are full of design ideas to help you add color to any space in your home.  Get in touch with us for your FREE consultation, we'd love to help you brighten the future of your home.