Breathtaking views, gorgeous lighting. Floor to ceiling windows offer stunning views and exceptional style. But, let's face it. Floor to ceiling windows start to lose their prestige when it comes to real life functionality. Natural light floods your home. Temps soar. Privacy…What privacy? And, with these issues, there's also one more. You won't notice right away, but all of your furnishings–hardwood floors, upholstery, artwork–will fade over time. Want to cover floor to ceiling windows? We've got you covered…pun intended.
Capture Your View.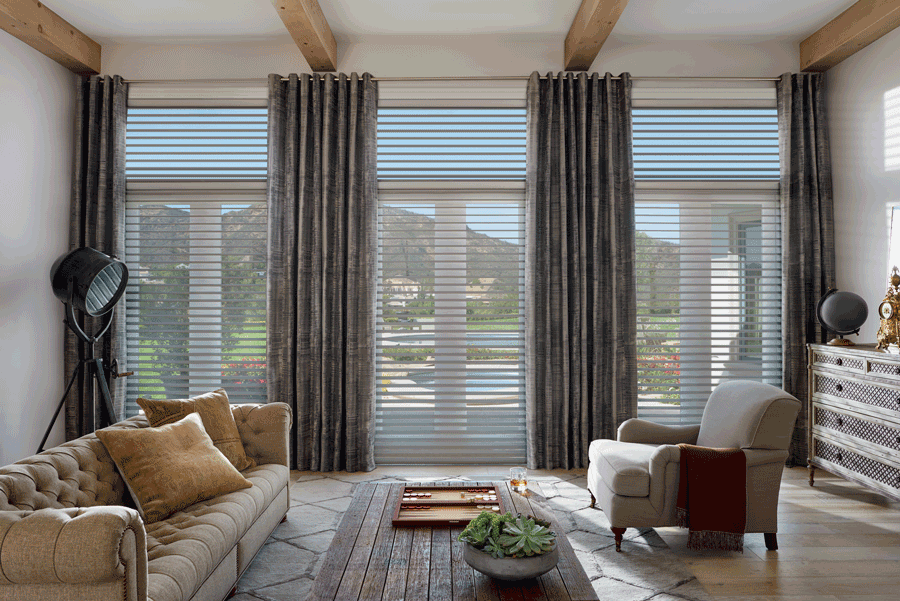 One of the main reasons you love your large windows? The view, of course. Well, we've got a secret. When you cover floor to ceiling windows, you don't have to close off the view. From screen shades, to light filtering sheer shades, you'll enjoy your view even more.
Enjoy Natural Light.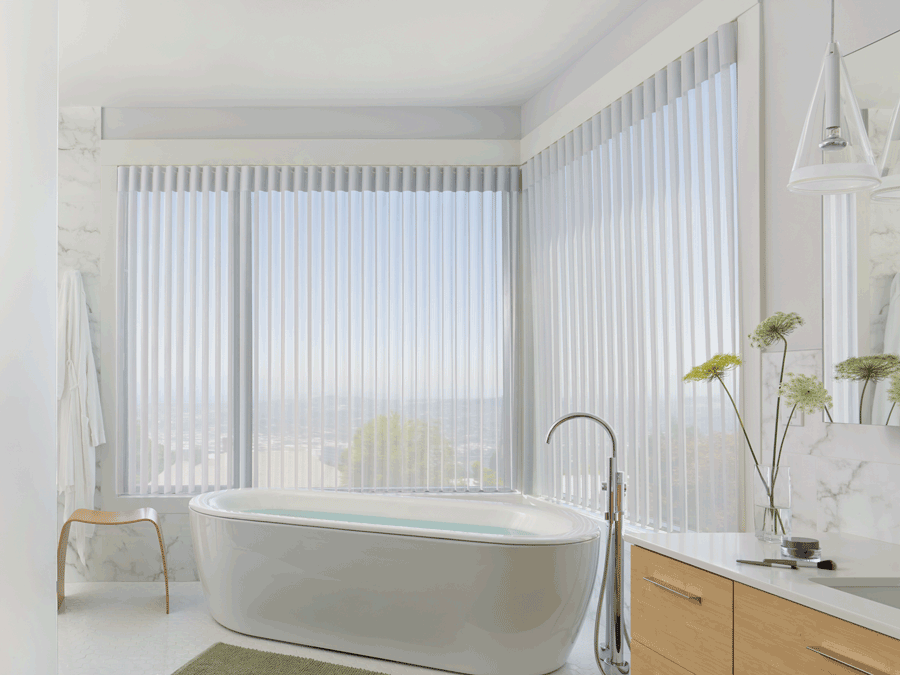 One of the biggest draws to large windows is the abundance of natural light. But, when you don't cover floor to ceiling windows, that same natural light becomes frustrating. The key? Control the amount. Control the direction. Have your light and block it, too.
Maintain Your Comfort.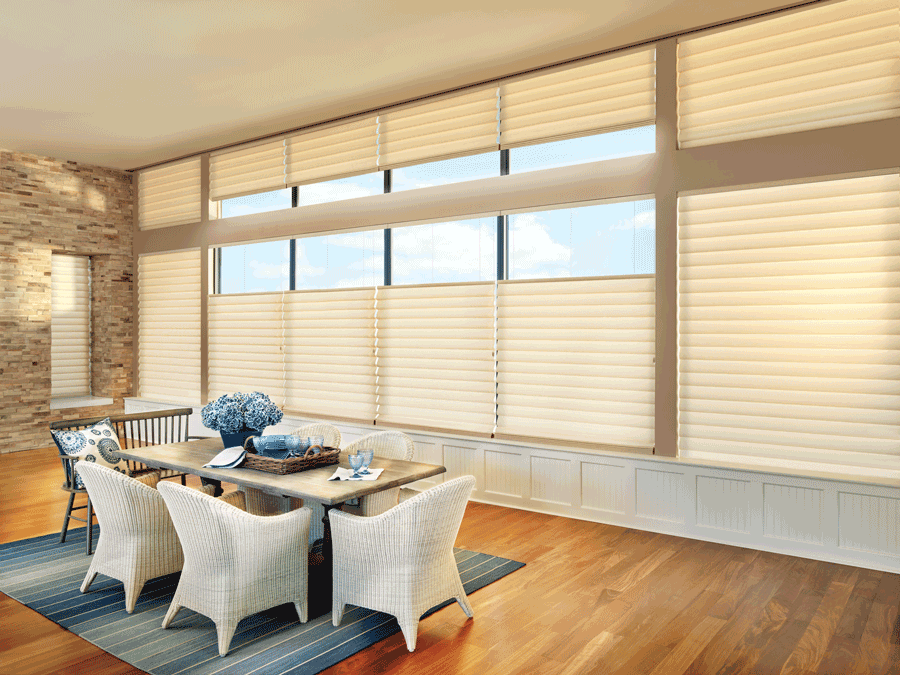 It's your home we're talking about. No matter how much you love the "idea" of bare windows, you really don't want to bare all. Privacy. Temperature control. Your comfort is important. We love how top down bottom up shades can help you customize the way light enters.
Style Your Home.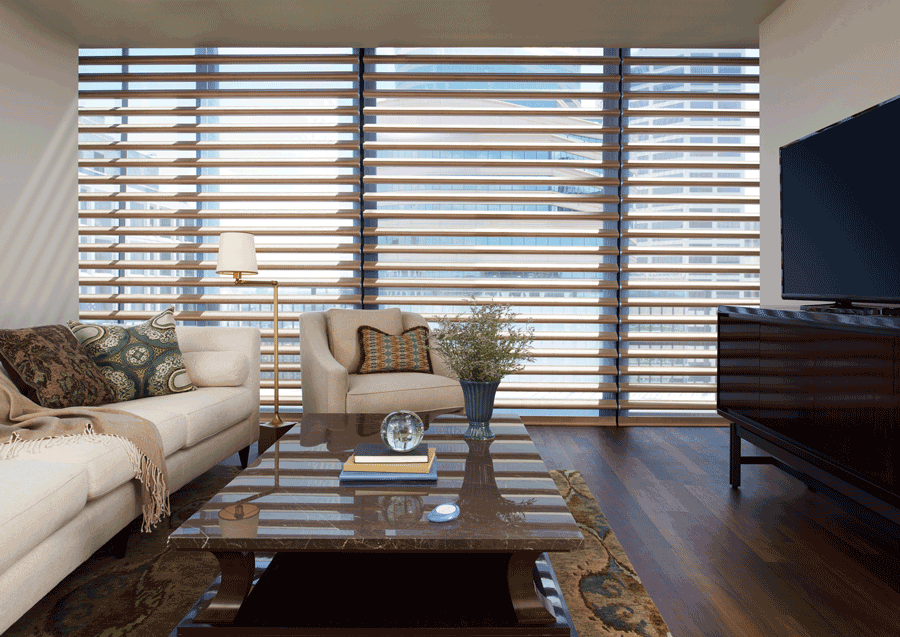 Gone are the days of ugly window treatments. Trust me when I tell you, the only thing better than beautiful large windows is the stunning look of designer fabrics on those same windows. You'll wonder what you ever did before them.
Make Your Life Easy.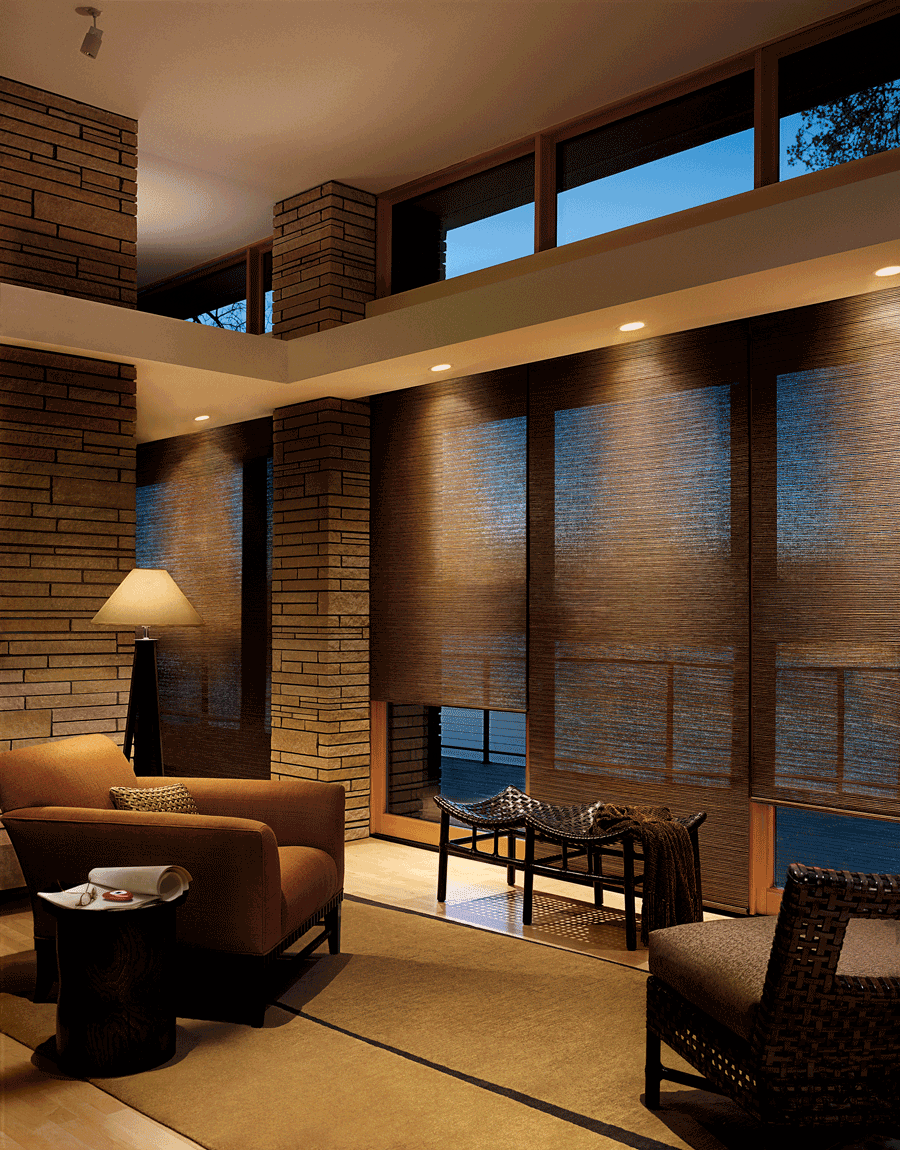 When you cover floor to ceiling windows, you can also automate those window shades. Not only does it make adjusting your (hard to reach) window shades simple, it can be effortless. You set a schedule in the app, and your motorized blinds adjust themselves. Hunter Douglas has their motorized shades available at a reasonable price–you'd be surprised how affordable they can be.
Need to Cover Floor to Ceiling Windows? We Got This.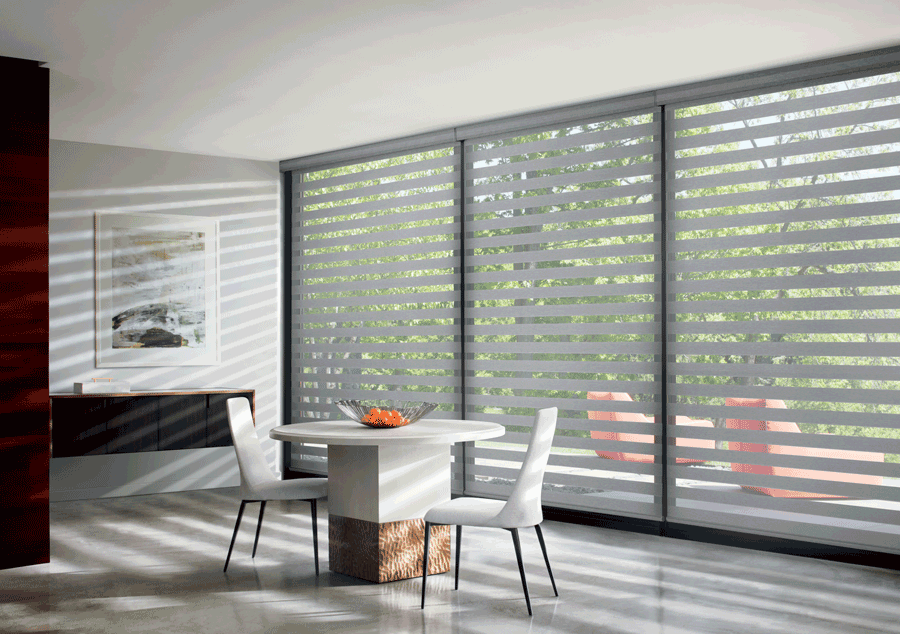 Ready to cover floor to ceiling windows in your Denver area home? Let's get started together. Come visit one of our showrooms to see and experience the entire collection of Hunter Douglas window treatments and the operating systems. And then, one of our expert designers can come right to you to measure and guide you with fabric samples. Contact our team at Rocky Mountain Shutters & Shades today!