Are you considering covering your large windows but don't know where to start? If you're concerned that by covering large windows you'll lose the beautiful views, natural light and overall airy feeling they provide, think again. At Rocky Mountain Shutters & Shades, we can help you choose the right product by pointing out some important factors you'll need to consider.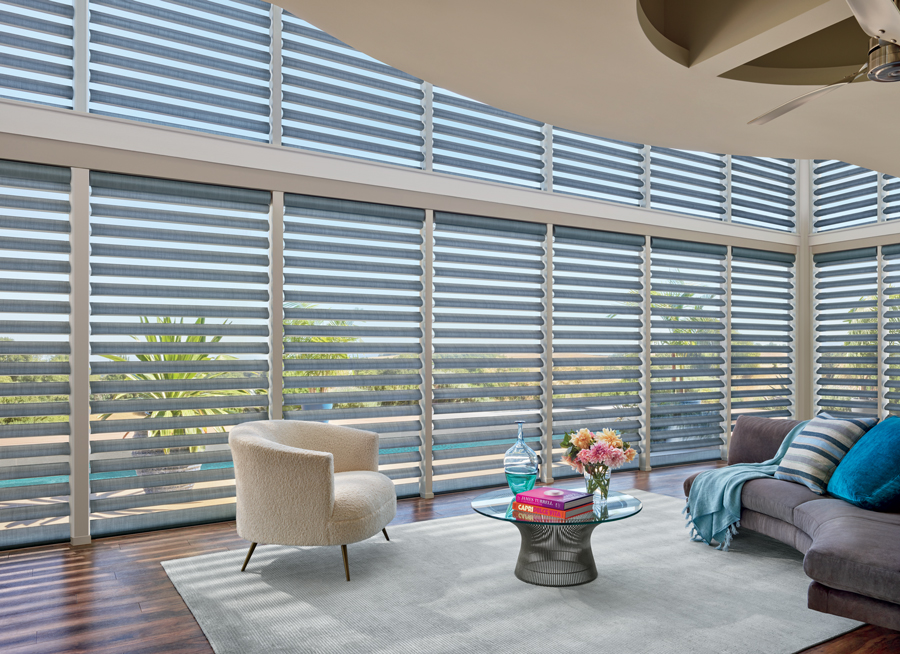 Harnessing Light Control
Light control is a big factor in covering large windows, it may be the reason you're reading this article in the first place. You're not alone. For the most part, the function of the room your windows are in and the direction they face will determine the treatment you'll need to control light. Bedrooms need to be dark and bathrooms need privacy. Whereas, Western-facing windows will see stronger light, therefore require more substantial light-blocking powers than their Eastern-facing counterparts. Make sense? For some, glare from large windows may be a factor too- you know your home and where window treatments may benefit you.
Amazing Views
Is something holding you back? Do you have beautiful mountain views from those large windows, maybe even slopeside? If you're afraid that by covering them you won't be able to enjoy your view, you're mistaken. Your windows can be fit with treatments that give relief from sun exposure when you need it and fade into the background allowing your view to shine the rest of the time. But if your view is nothing special, then consider a window covering that allows filtered light in and improves the look of your home. Maybe some light filtering shades flanked by custom patterned drapes.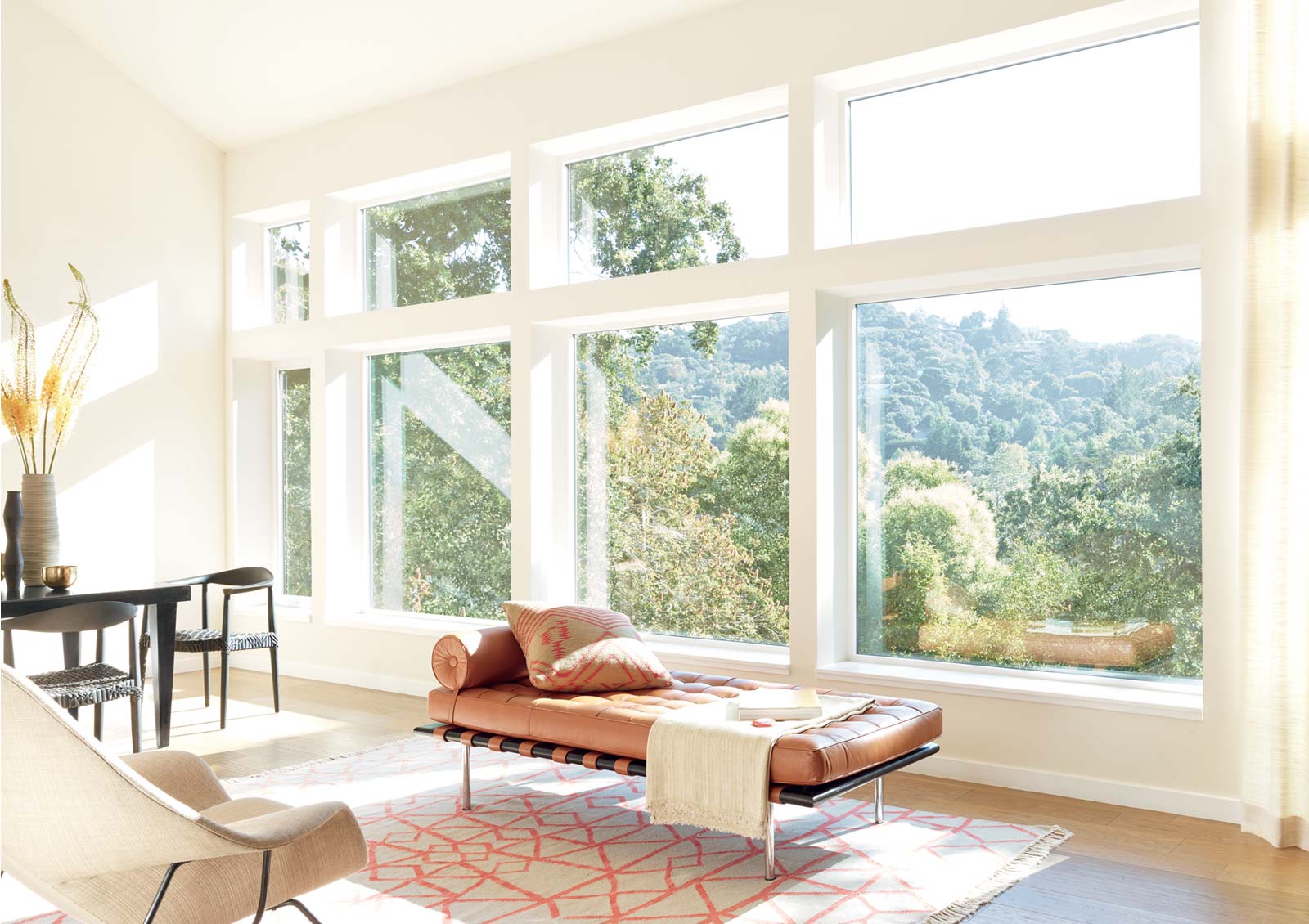 Privacy Please
In order to feel completely comfortable at home, we need privacy. By covering large windows, your home will feel safe and comfortable-especially when the large windows are in your most intimate spaces like bedrooms and baths. Choose coverings with atmosphere in mind. If it's your living room, it's ok to allow light in throughout the day, but remember to protect the view from the street at night when the lights are on. Ideally, you'll need treatments that allow some light to enter, but still provide the privacy you need.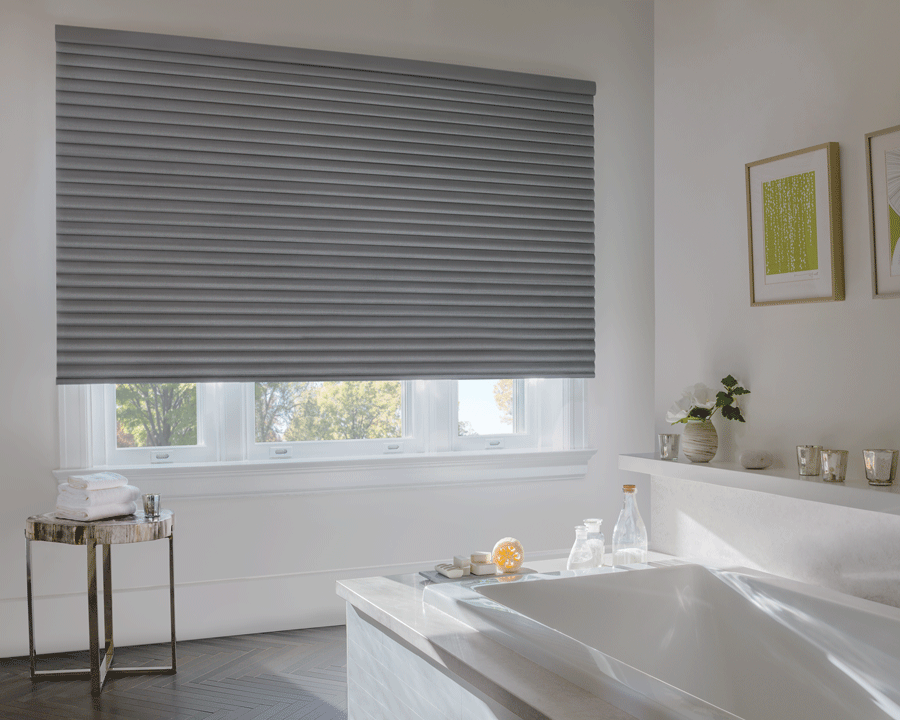 Making the Adjustment
When making the final decisions on covering your large windows, consider the act of adjusting. We offer both manual operations and automated, choose wisely. With large windows comes large coverings and they may require a step stool or even a ladder to adjust. If the light exposure in your room seems to change often, you should consider automation to ensure a perfect environment throughout the day. Smart shades are the best choice for rooms with ever-changing needs. But not every room will require frequent adjustments and manual operating systems are just perfect for those!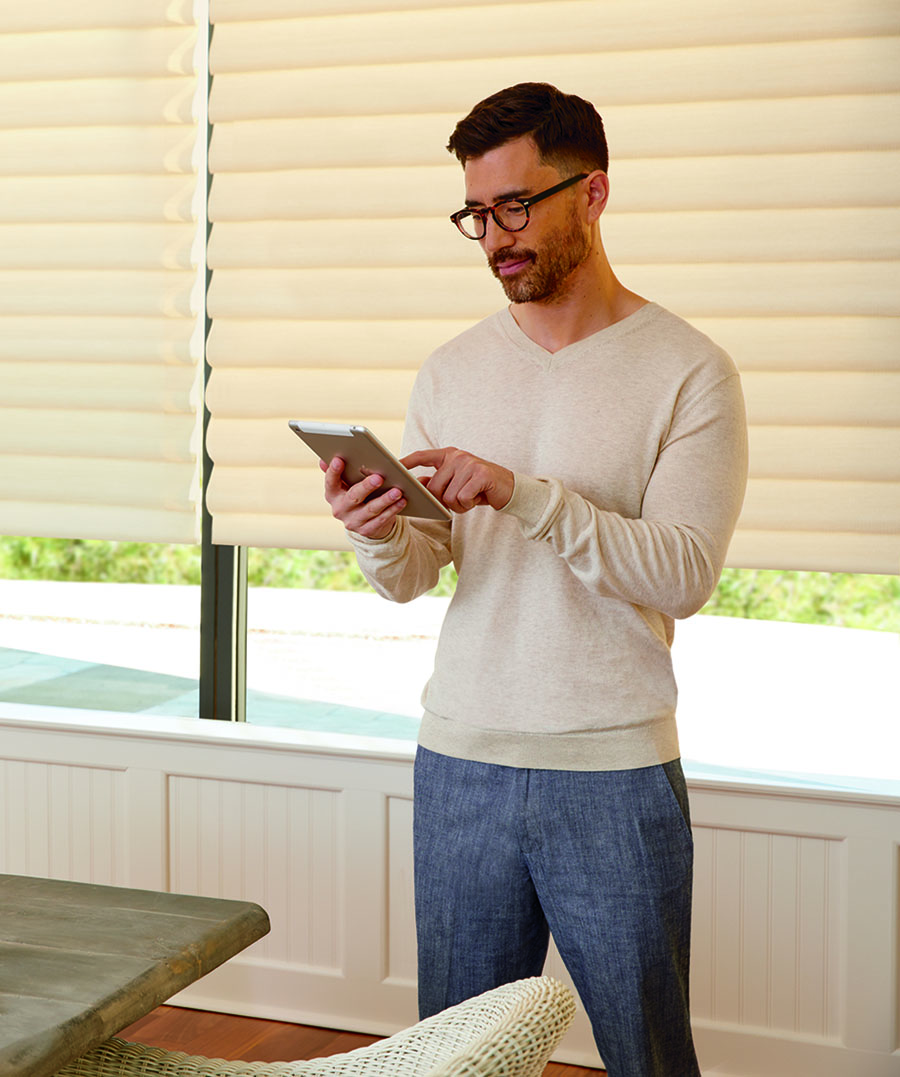 Gaining Energy Efficiency
The temperatures in Colorado can be extreme both in the summer and winter months, are your large windows allowing the elements in? Evaluate the rooms in your home. Which ones seem to warm up the quickest in the summer or get the chilliest in the winter? By adding window treatments you'll add energy efficiency too, you may even see a difference in your heating and cooling bill! Look here for more information about energy saving strategies.
Consider Covering Large Windows
Each home is different, whether you're in the mountains or by the lake-there are many variables to consider when covering large windows. Let us help discover your light control, privacy and energy efficiency needs. At Rocky, our specialists have tackled projects like yours before and have many clients that are happy they took that first step. Let's go room-by-room to find solutions that will improve the everyday atmosphere of your home. You'll be amazed at how the right window treatments can really affect the comfort of your home. Contact us for your FREE Consultation!