When it comes to staircase windows, there are benefits and drawbacks, depending on location, size, direction and more. Let's explore ideas for your home so you can find the perfect window treatments to enhance your stairs and improve the atmosphere!
The Right Amount of Privacy
A great way to ensure privacy in your home, window coverings are used throughout. But, what's right in one spot might not be necessary in another. Evaluate your staircase windows for what's outside. Do they face the street? The neighbor's driveway? In this case, you'll want coverage. We love top down shades to let light in, while covering the majority of the window for privacy. What if your windows overlook your own backyard? You might not need to use window coverings for privacy.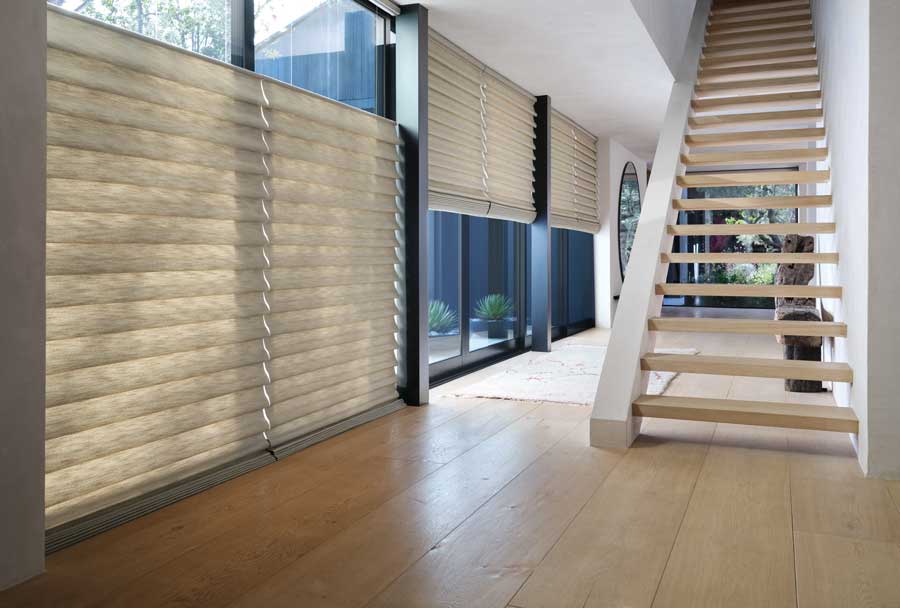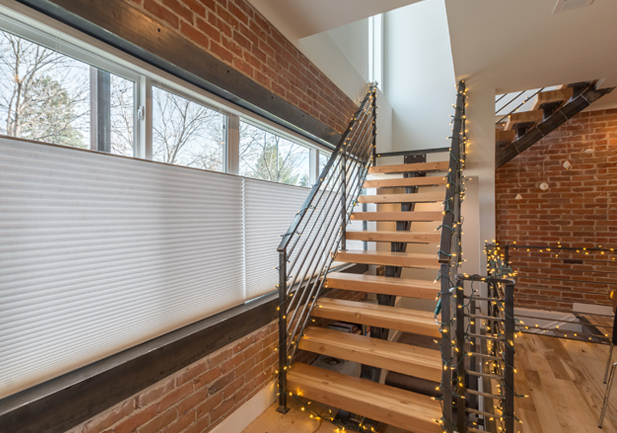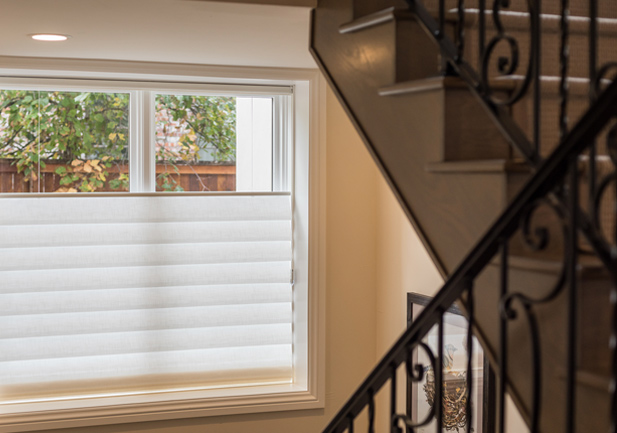 Custom Light Control
While some windows may not need drastic coverage to control the light, if your staircase windows face intense sunshine, you'll need a good solution to prevent an overheated house and faded furnishings.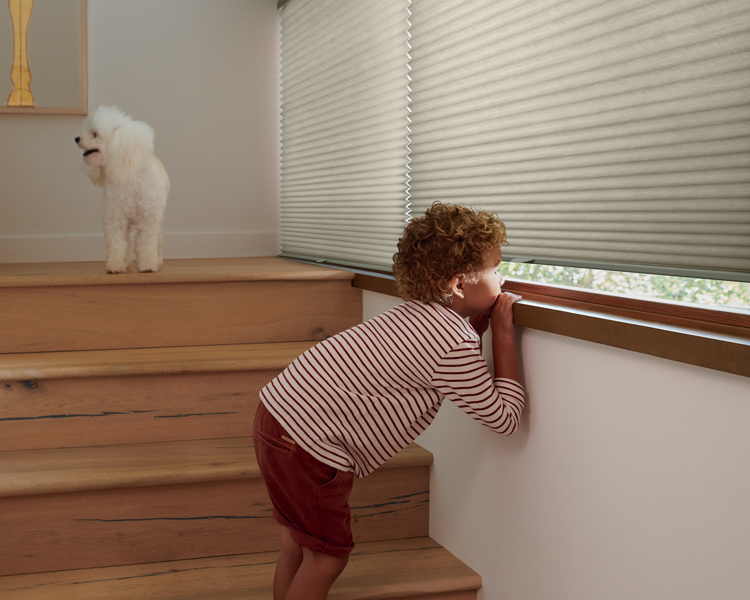 Define the Boundaries
When your staircase is built into the exterior wall, you might not feel like you have extra space for hanging window coverings. In this case, we often recommend a low profile shade that won't get in the way.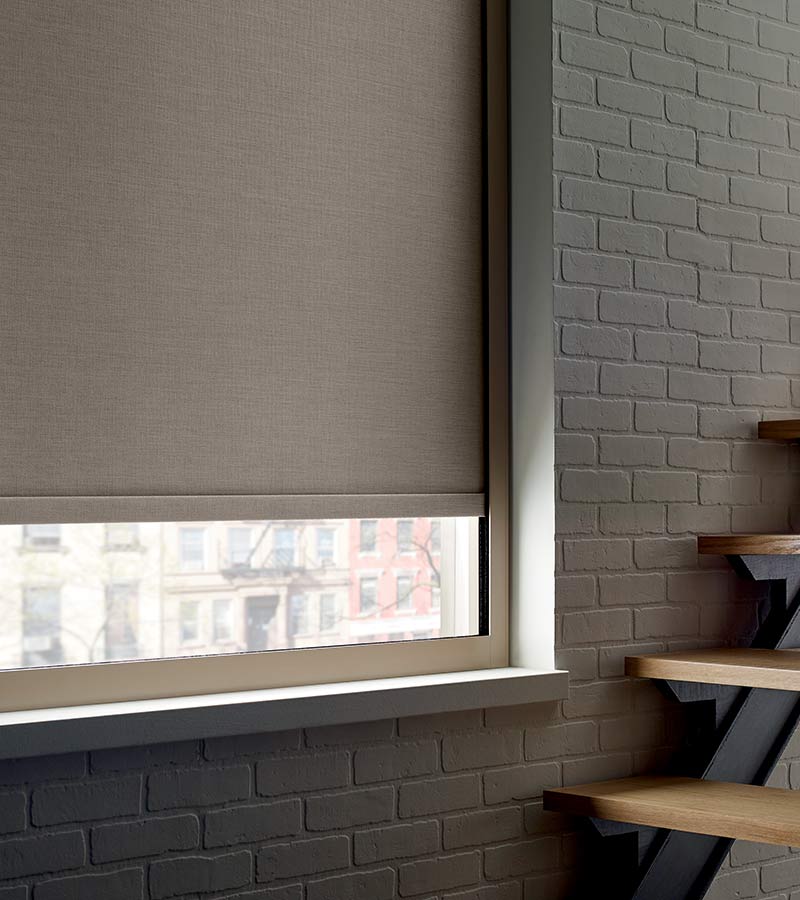 Another time that space can be an issue is when you have a "switchback" staircase. If you have windows on this landing area, you might want an option to control the light and privacy that doesn't intrude on the space. Plantation shutters are a popular option.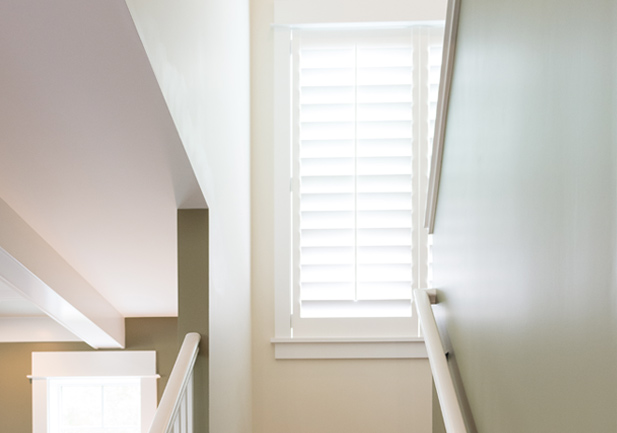 Highlight the View
When you want to preserve the view, you need window coverings that filter the light–even enhance the view. Our screen shades are a great example of window shades that can reduce the glare and protect your interiors without blocking the view.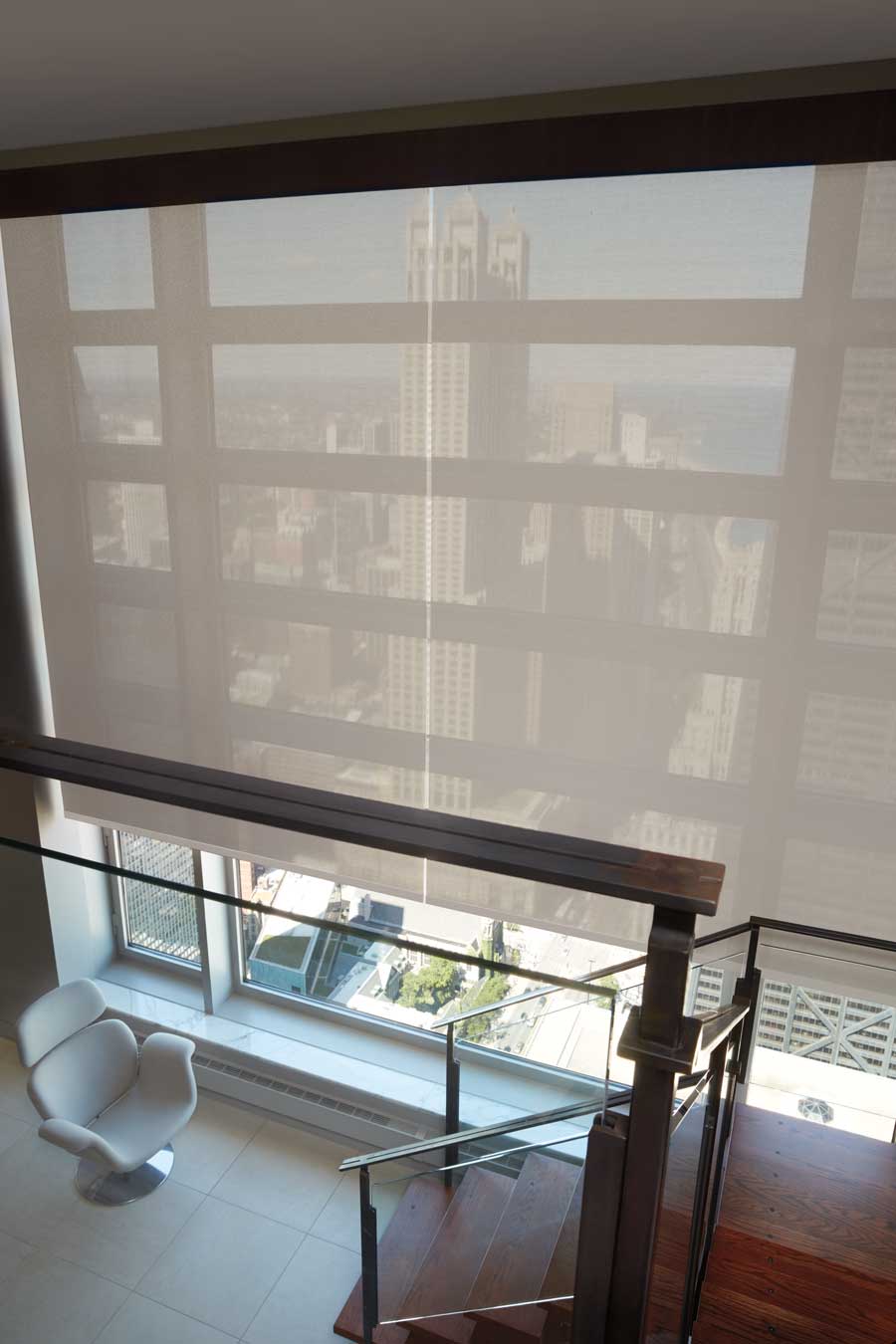 Feeling Overwhelmed? We're Here for You!
It's a great feeling to find ideas to solve the issues in your home. But, at some point, it can start to feel overwhelming when you have to make decisions. That's what we're here for! Our team of expert window covering specialists would love to meet with you for a free consultation. We'll offer ideas, inspiration and advice for what will work best in your home. Get in touch with our team at Rocky Mountain Shutters & Shades today!