It may come as a surprise, but there are a number of types of roller shades on the market. What might seem like a simple, traditional design has exploded with features and innovations. More than that, homeowners are loving their options. Let's help you get to know what's possible…
It's New!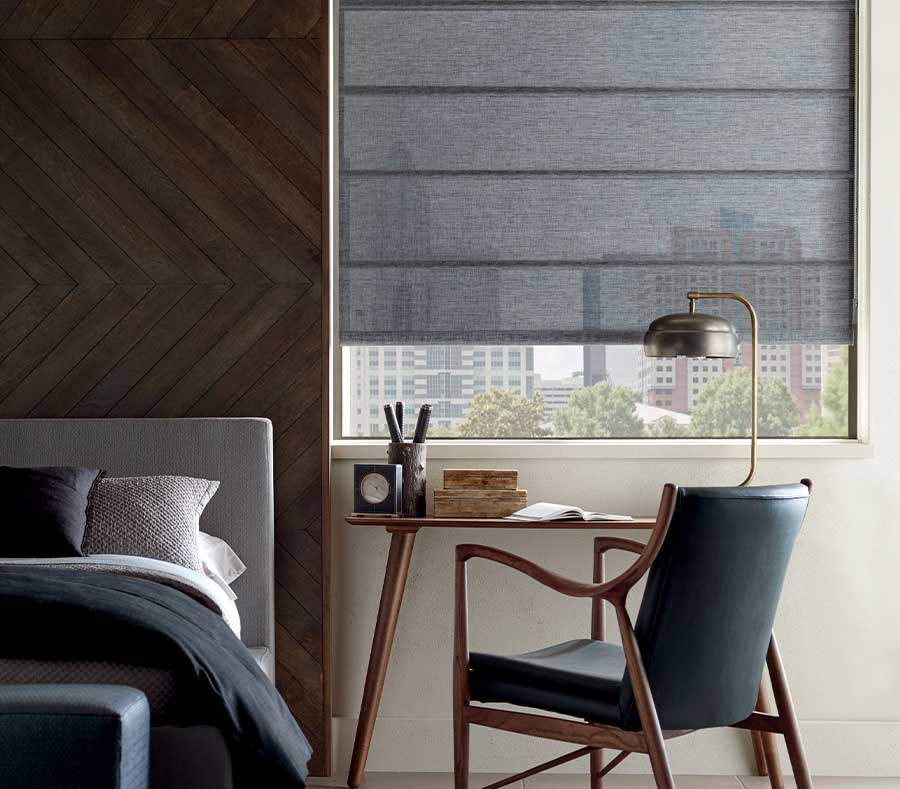 It's always fun for us to show off what's new in the world of window coverings. This time, it's a brand new product–added to our exclusive Alustra collection. Pure luxury, these Architectural Shades have dynamic design and structure, with the effortless ease of rolling up into the headrail to disappear.
A Roman…That Rolls?
Second on our list of the many types of roller shades isn't a roller at all! We couldn't help but introduce you to this crowd favorite. Our Vignette collection of roman shades offers the rolling operation for when you want the look of flat front romans, but the simplistic roll away function.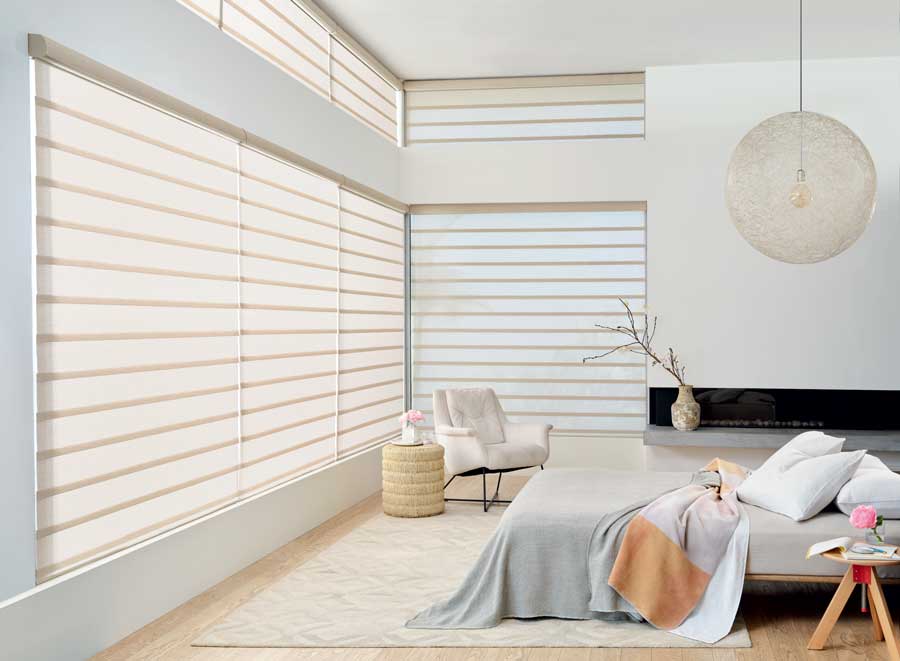 Shape Shifters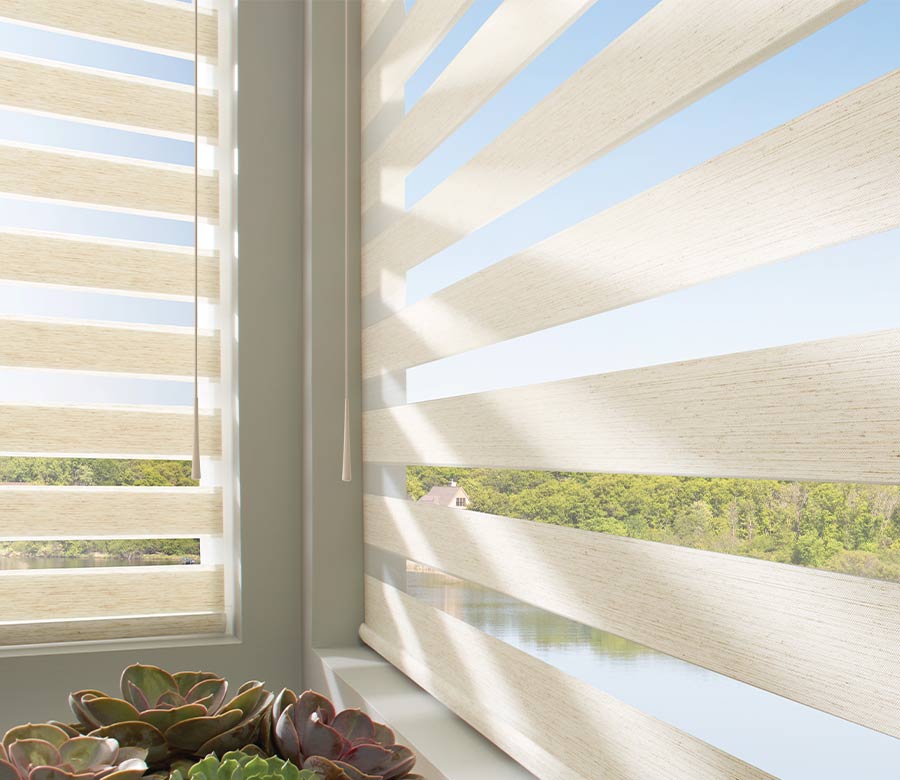 When window shades offer different options for movement, it can be hard to classify them. Our Designer Banded Shades shift layers of fabrics from sheer view to closed off darkness. But, that's not all. The shift causes the overall look of the shades to change, too. Choose from the subtle, organized look of striped solids, to the complex appeal of shapes. And, when you want them up, out of the way, they roll into the headrail.
Those Woven Textures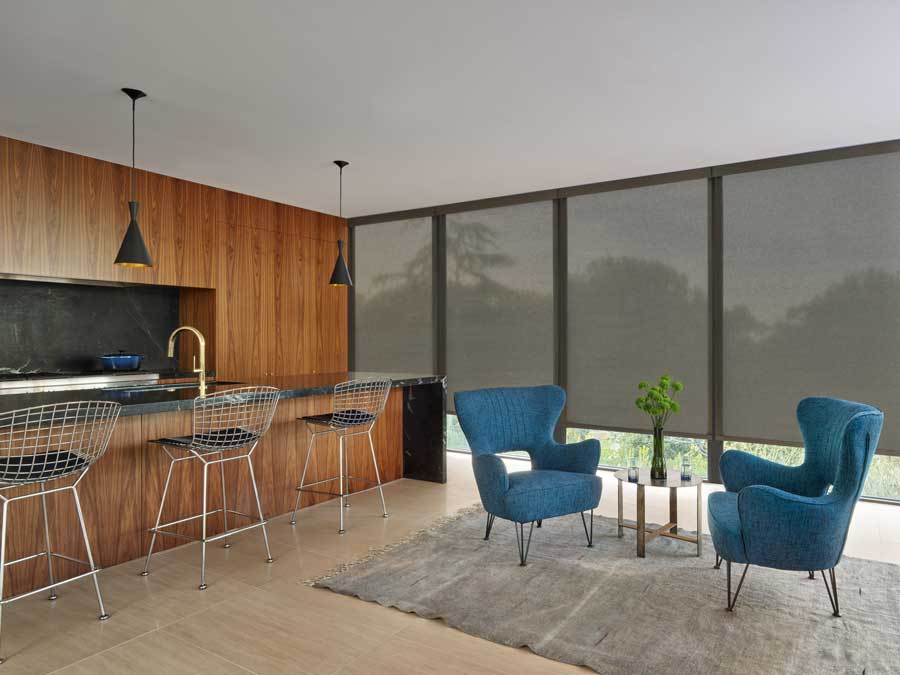 When we say "woven textures," we really mean it. This collection of window coverings comes to us from Alustra, as Woven Textures Roller Shades! High-end fabrics enhance your home's style, while the simplistic operation is just what you need. Custom fabrics for a custom look? Yes, please!
A Winning Combination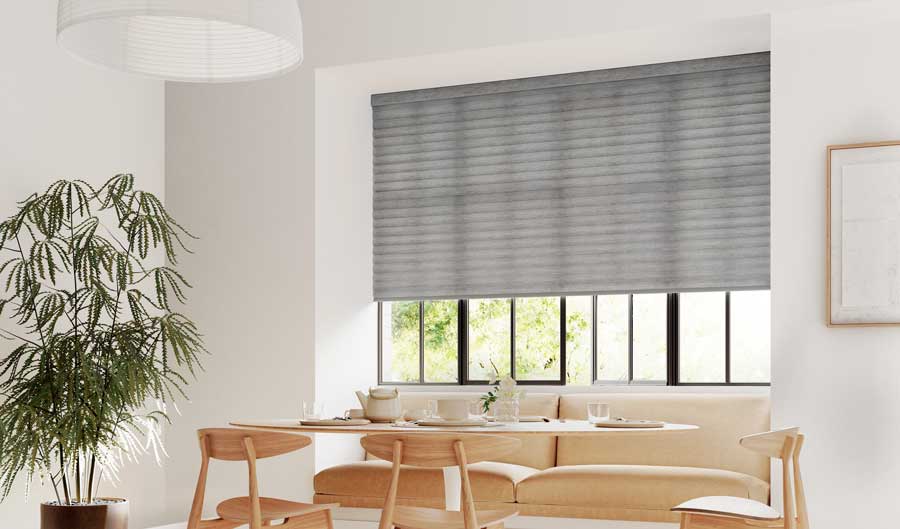 Preventing heat loss isn't traditionally considered a benefit of roller shades…until now. Combining the industry-leading cellular structure of honeycomb shades, with the popular function of roller shades, meet the Sonnette collection. An innovative blend of sought-after features makes this the first cellular roller shade on the market. It's insulation at the window when you need it, and the ability to roll it up and away when you don't.
Ohhhh, That View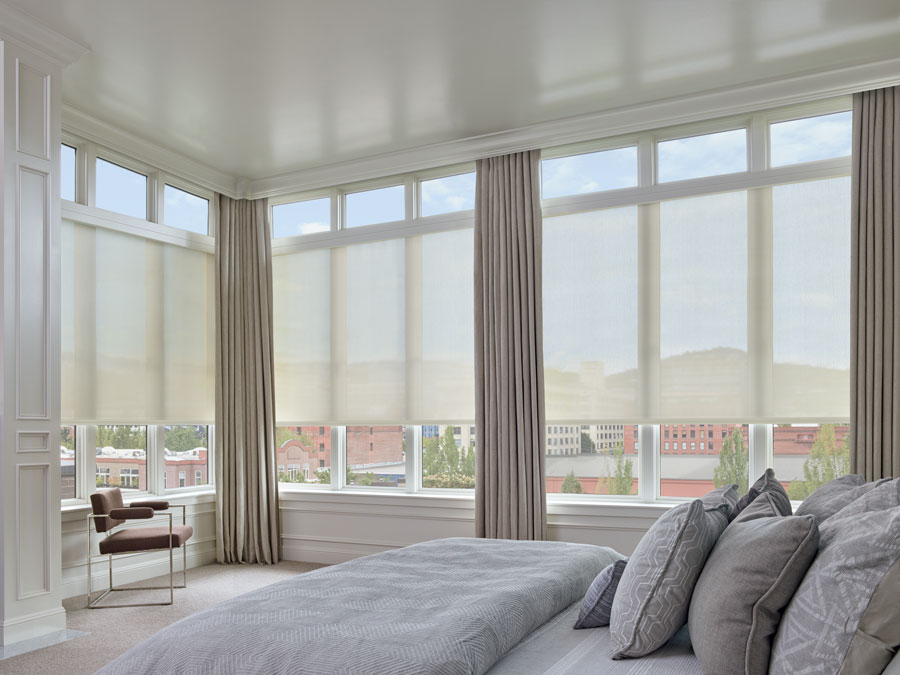 Living in the Denver area, we have landscape views like no other! For this reason, our screen shades are incredibly popular. Sit back with the shades lowered in place, and enjoy the views through filtered fabrics. It's an ideal way to enhance the view, but protect the atmosphere–and your furnishings.
Give Love to the OG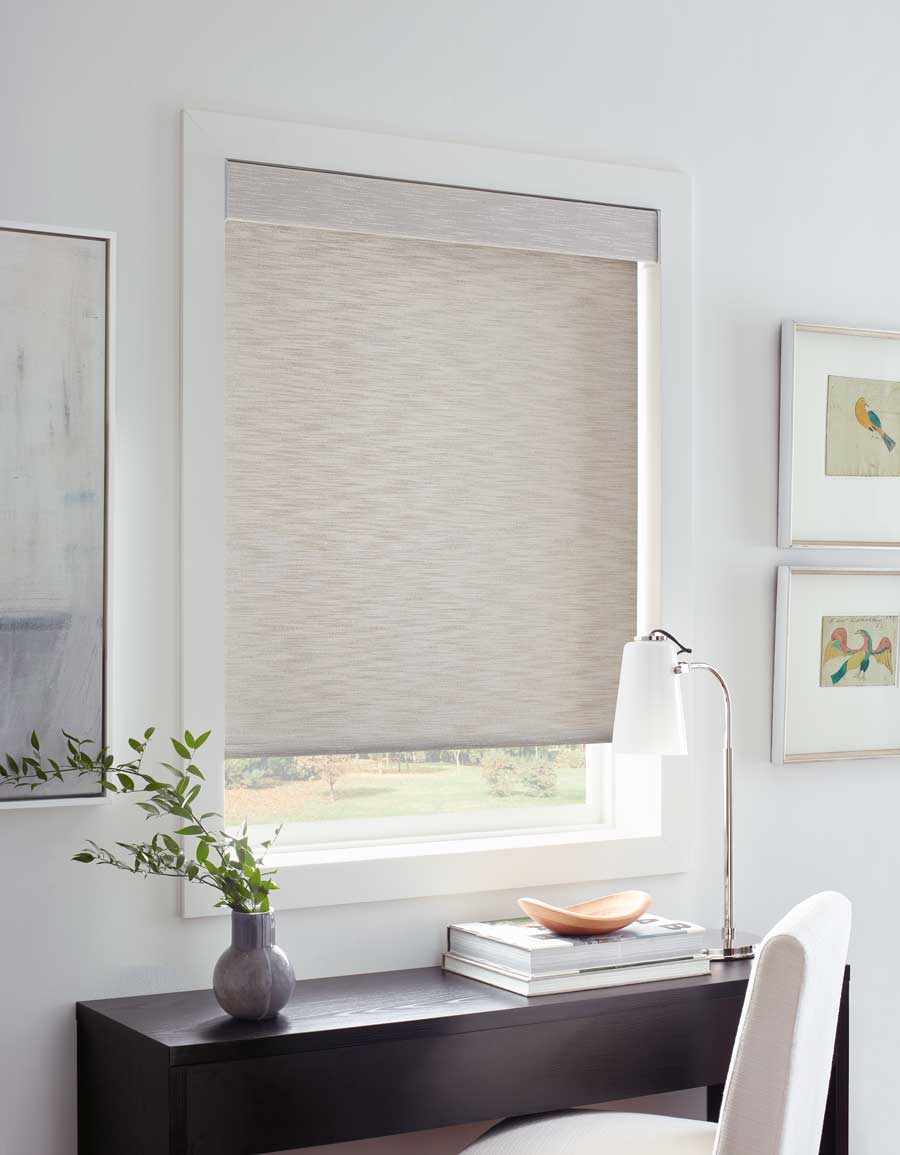 The Original…the timeless classic style, our Designer Roller Shades collection will always be a favorite. From the incredible selection of fabrics, to the versatile customizations, there's a reason this shade is at the top of so many homeowner lists of favorites. Adding features, like dual roller shades or motorized roller shades, is the ideal way to create the perfect window coverings for your home. At Rocky Mountain Shutters & Shades, we'd love to help you narrow down your choices of window treatments so you can find the perfect coverings for your windows. Get in touch with our team for your FREE in-home consultation.